March 30, 2015
To whomever requested this painting as the basis for a wardrobe – a big thank you!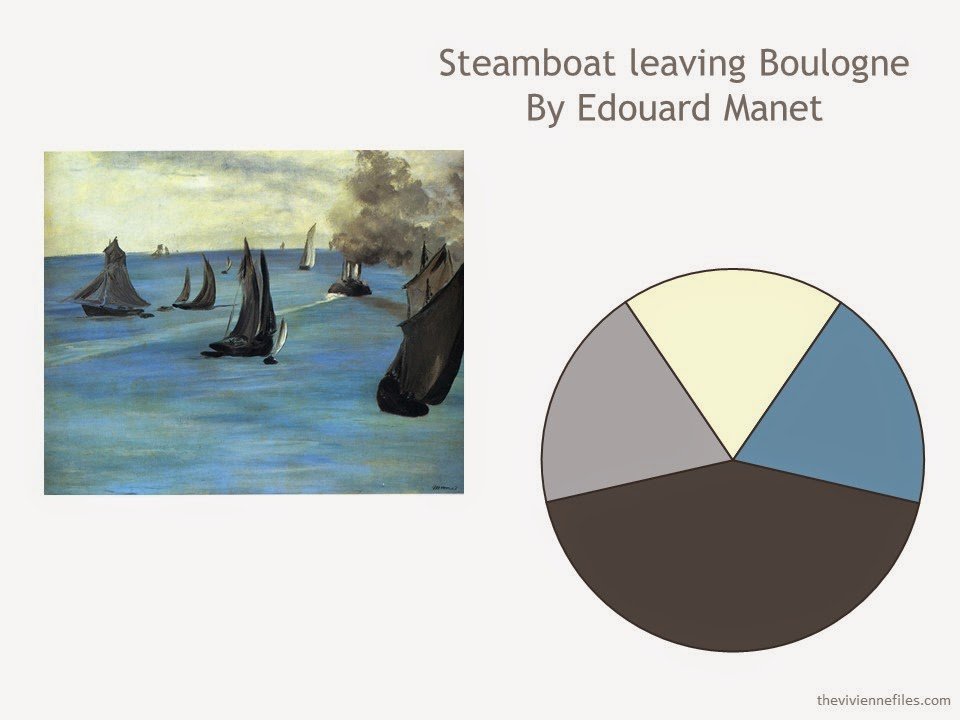 From time to time, I hear from women who need only the smallest of work wardrobes, because they work as temps – employees who go into an office for a very brief period of time. A wardrobe for this kind of work needs to be very conservative and very neutral; you don't really want to make any kind of a "mark" on the organization except for the excellence of your work!
I temped at a few times in the past – sometimes only for a day, and sometimes for as long as 2 or 3 weeks. This is the kind of work that allows you to have an extremely small work wardrobe, and to thus dedicate your income to other things!
While temping doesn't always require interviews, I've included a couple of interview outfits, just in case they are needed.
I hear, time and time again, that it's just too boring to buy three matching pieces of clothing at the same time! The suit separates that I show here are going to run afoul of this objection, because they're all from the same company, and they match precisely. But I'm sticking with my belief that owning these kinds of core pieces will more than pay off for you as you find a million different ways to wear them!
All shopping is not going to be exciting and thrilling – it shouldn't be, if you're buying intelligently chosen staple items for your wardrobe. You should, instead, feel a tremendous feeling of satisfaction and of accomplishment when you are able to find these kinds of timeless work-horse items.
Carefully chosen and deliberately constructed, you now have a perfect 13-piece wardrobe, with only 2 pair of shoes needed, a couple of bags, and a handful of other accessories. Nobody is going to be overwhelmed by the mad variety of your wardrobe, but my experiences as a temp suggested that you were best served by wearing things that were conservative, of impeccable quality, which fit you beautifully, and were flattering. Variety is for some other area of you life!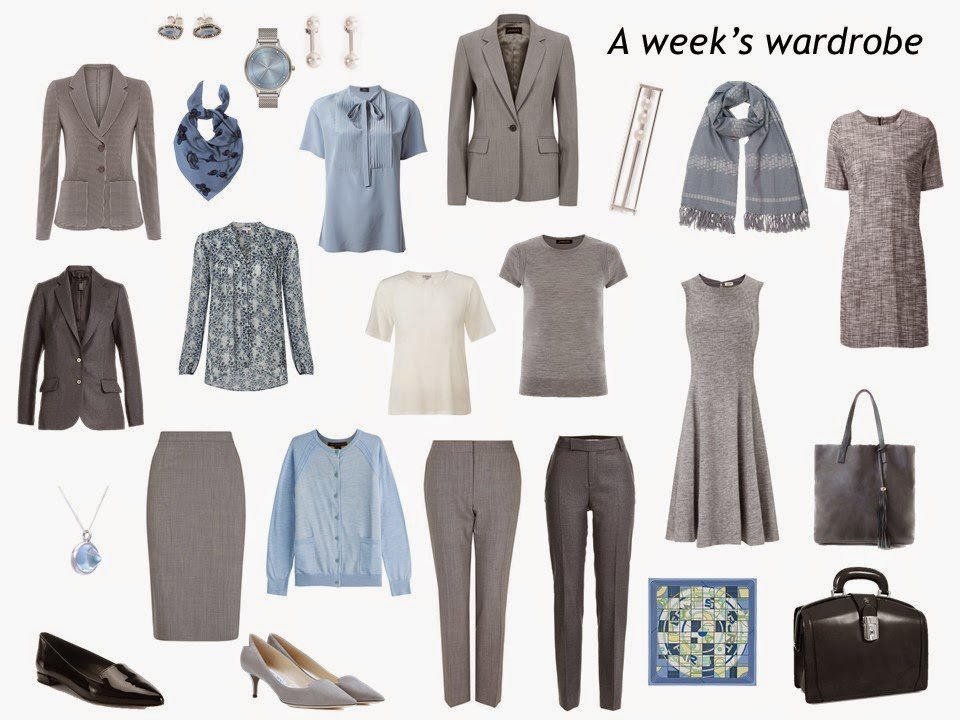 This very compact wardrobe still gives you enough possibilities for three weeks of work!
And I guess it's terribly obvious, but this would also make a wonderful travel capsule wardrobe if you have business travel. I can see someone making an auditing visit wearing all of these things…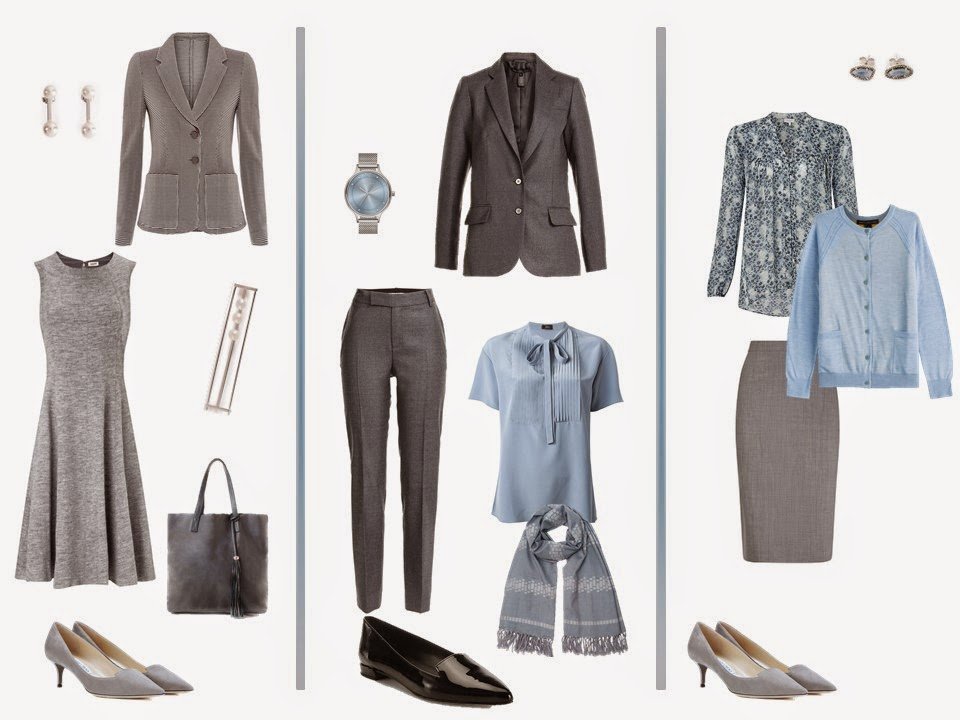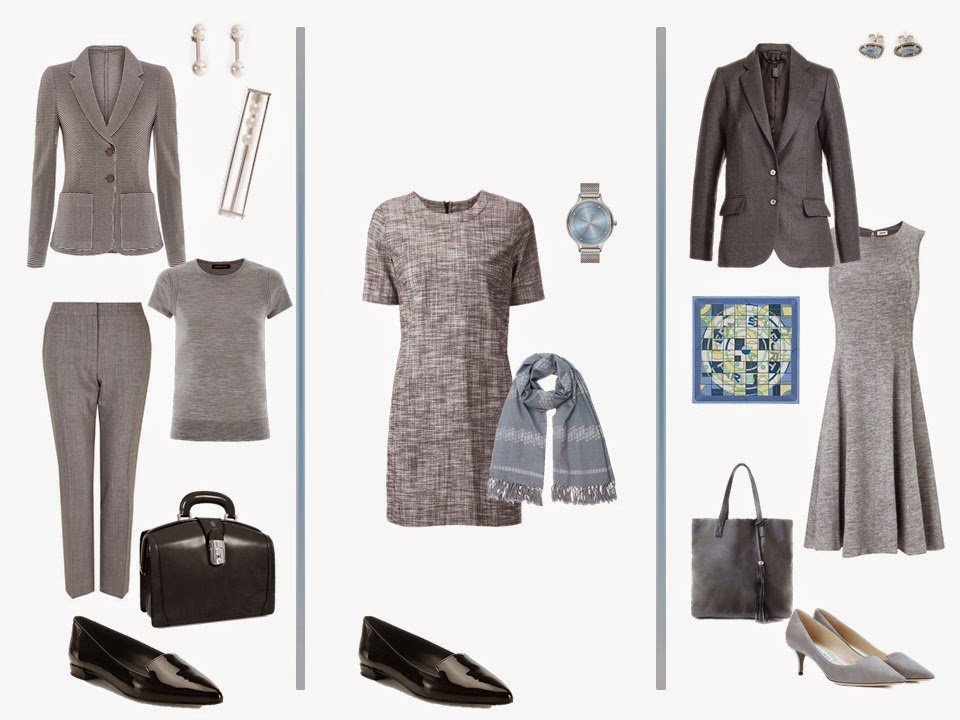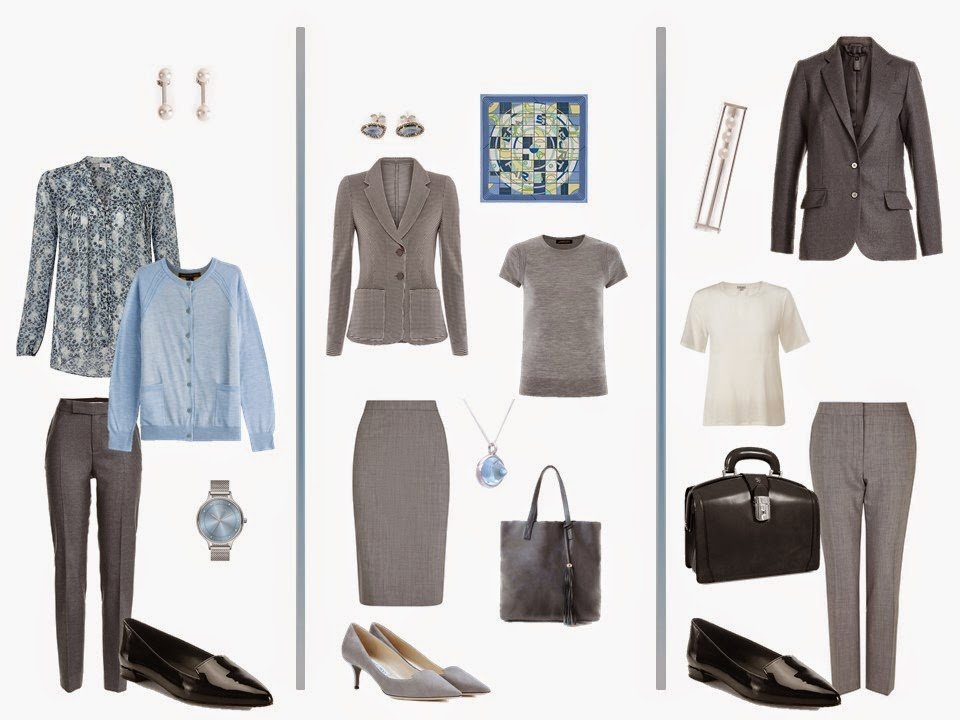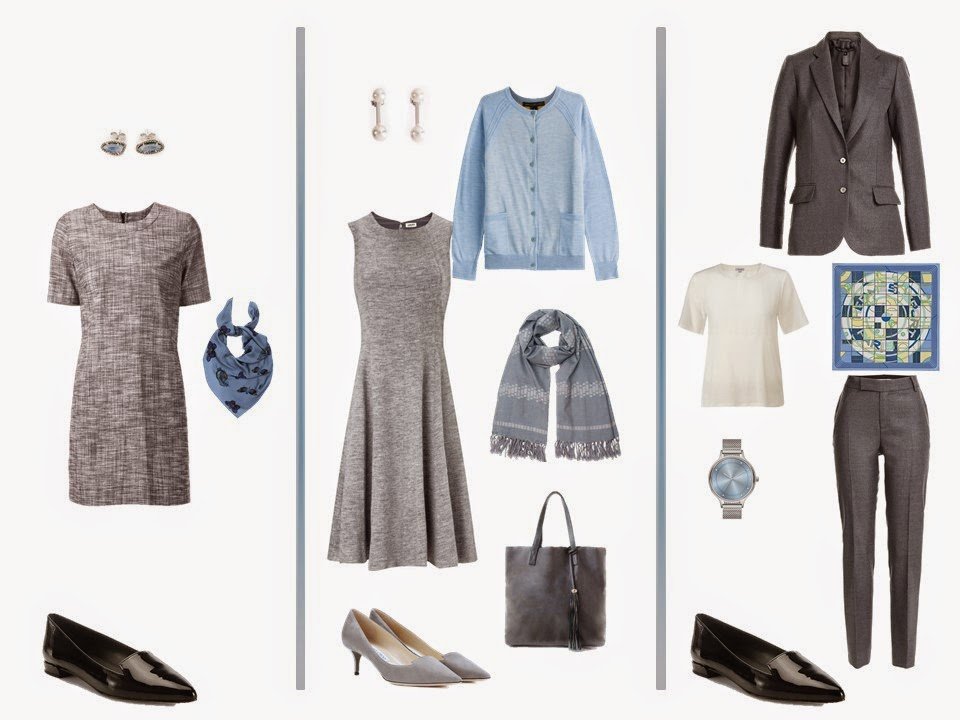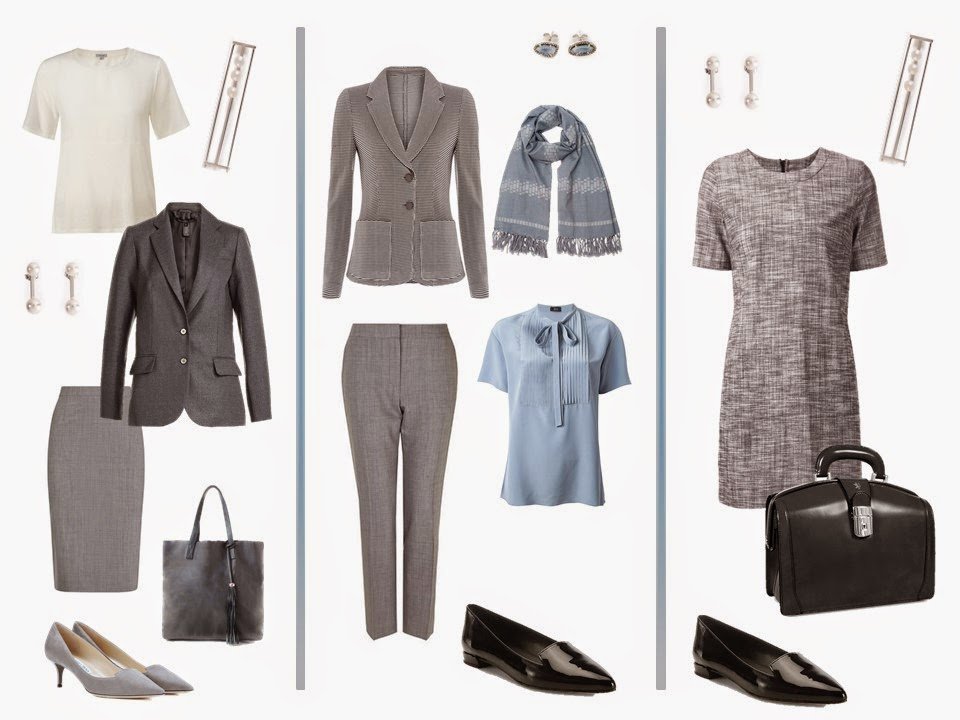 Tomorrow, I think I'll do a casual summer wardrobe from the same color scheme…
love,
Janice
Looking Back:


2013: Project 333 for Winter: the Winners, and the Losers
2012: Chic sighting, and a cautionary note on "payday shopping"