February 20, 2015
A couple of days ago in
this post
, I included this page:
And someone asked if I could build a wardrobe around this scarf. Since I already had a clear vision about the details of the scarf, and the color scheme was familiar, it was pretty straightforward!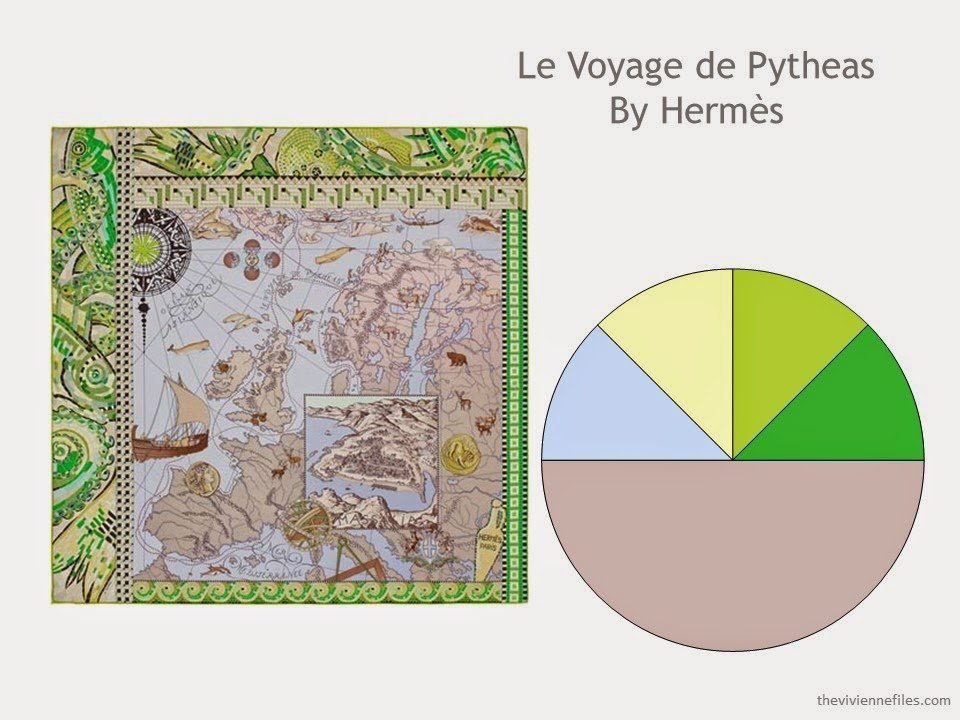 Maybe because I'm freezing my toenails off, or maybe because I've received lots of questions about seeing some warm-weather travel capsules, but I pictured this as a long weekend to a warm destination. (PLEASE notice that I included starfish earrings to go with the fish mosaic border of this scarf; it's details like this that keep me amused!)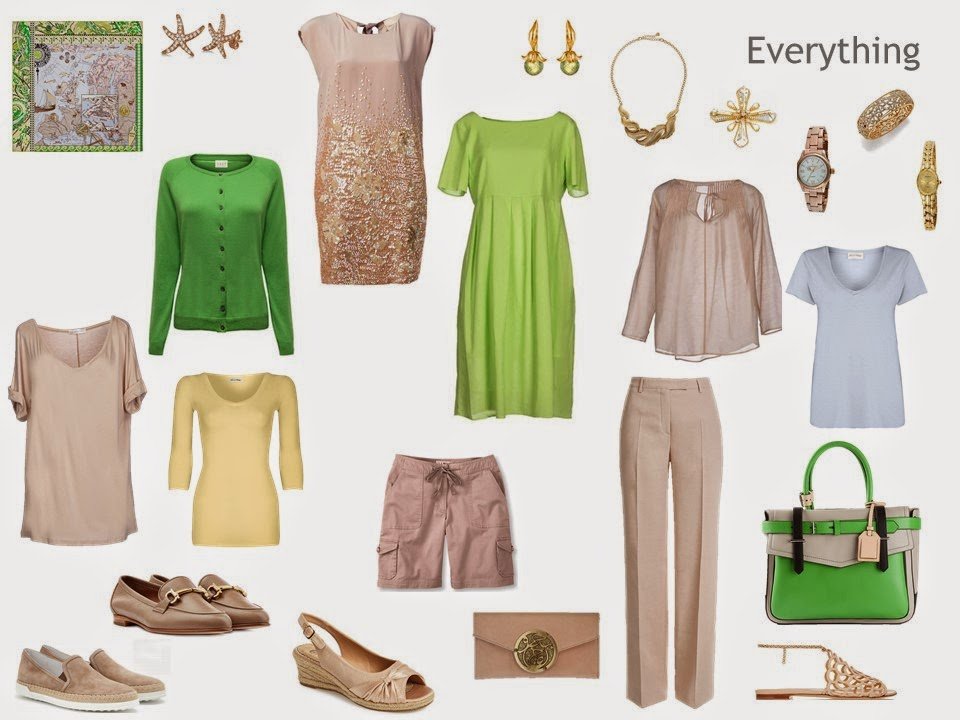 This would keep you covered for a few days, eh?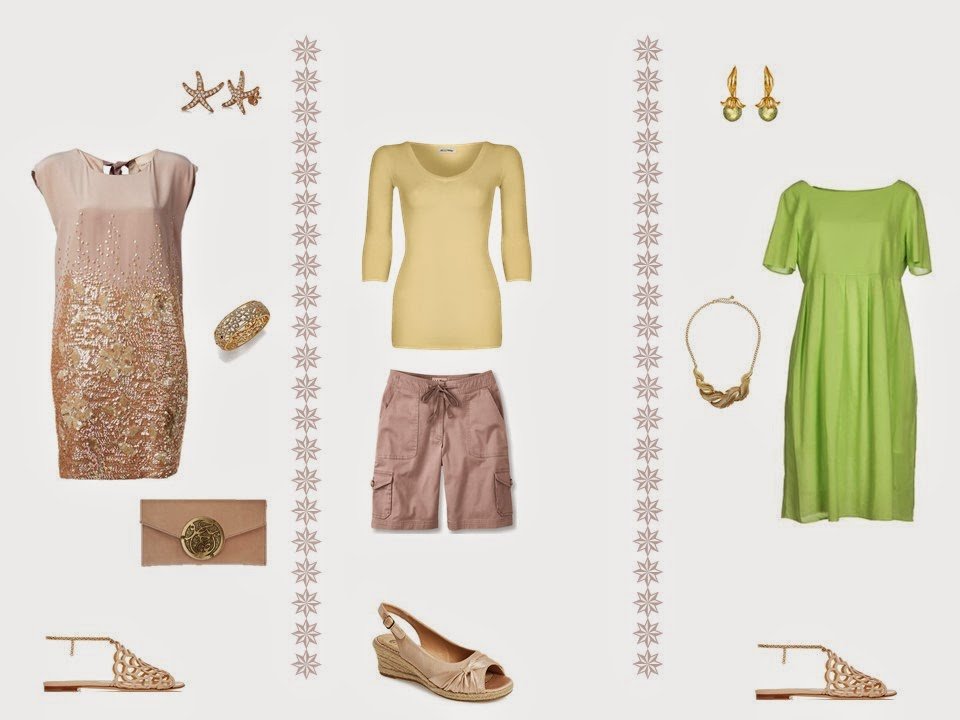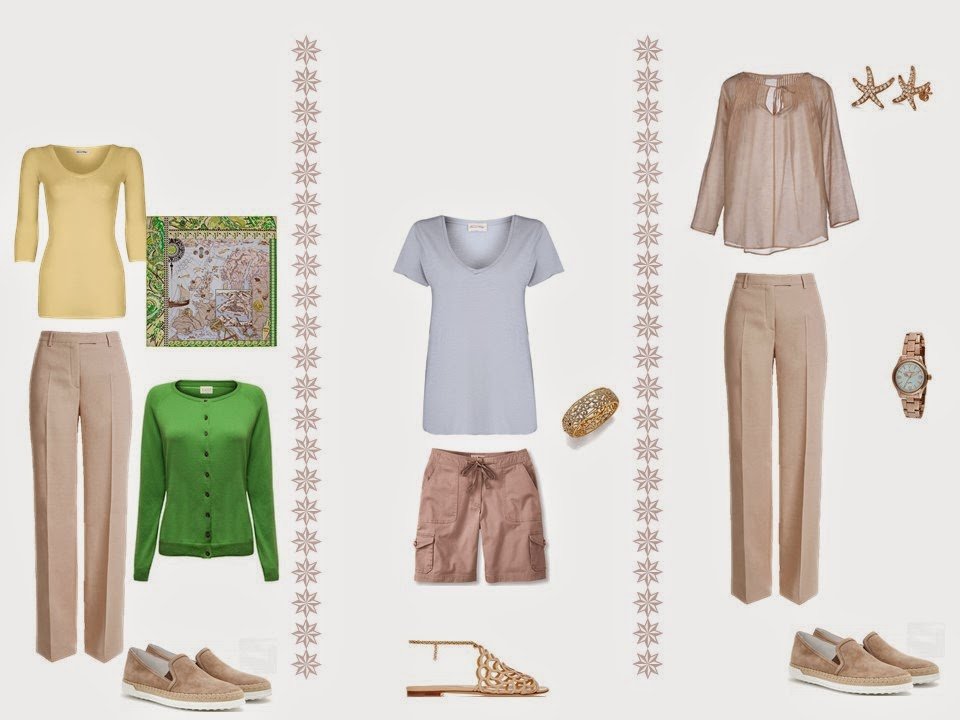 love,
Janice