Someone sent me a photograph of this delectable item – a shawl, no longer available, from Hermes – and asked if it would be possible to build a little something beautiful around it. Ooooh, yes, this is DEFINITELY possible…
First up, a color scheme, as always. Using camel as the neutral, there's a whole range of maroon, dark red, bright red, and hints of yellow here – lots of possibilities!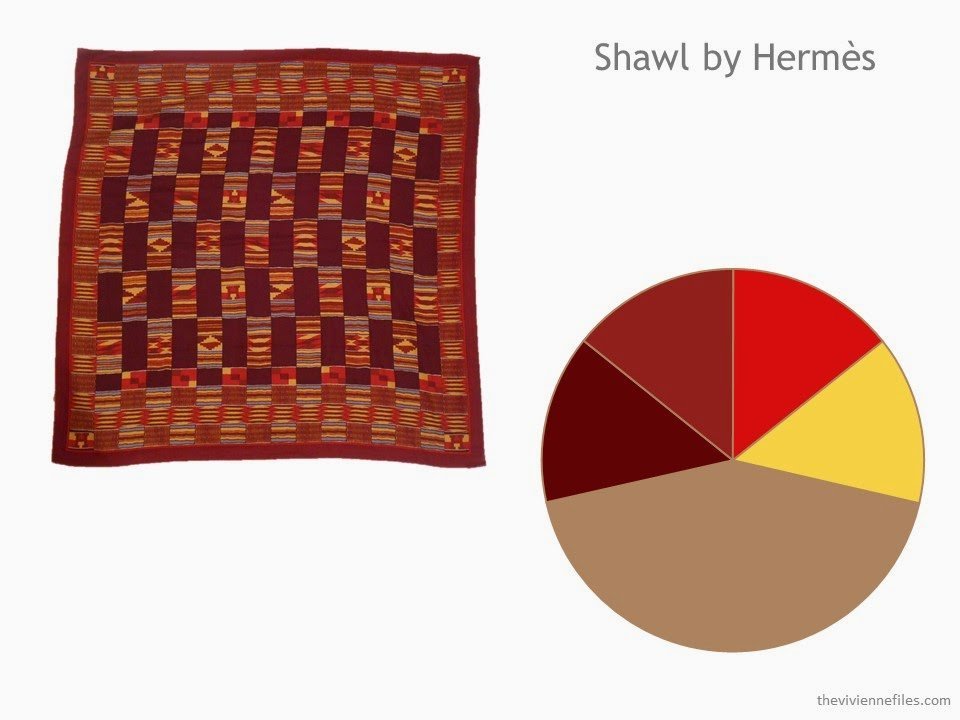 My imagination called this transition season dressing – either spring or fall. Maybe for business, or for pleasure. One dress, for a splashy night out, and otherwise dressy but not fussy separates for business or elegant sightseeing.
(Note that the accessories are either angular, or have a woven element in them, to harmonize with the geometric woven design of the shawl. This is how I amuse myself!)