February 23, 2015
A recent request prompted this capsule: lightning up burgundy/grey/forest green into brighter cranberry, light mossy green and grey – specifically for a 3-week trip to France this spring. A lovely trip, and beautiful colors with which to work!
Just for fun, I searched (and searched) until I found a painting to complement this idea:
For our purposes, I isolated these colors, but there's also clearly an opportunity for white, cream, and a gentle blue, as well as a touch a deeper charcoal. This painting could generate a palette with which one could live forever.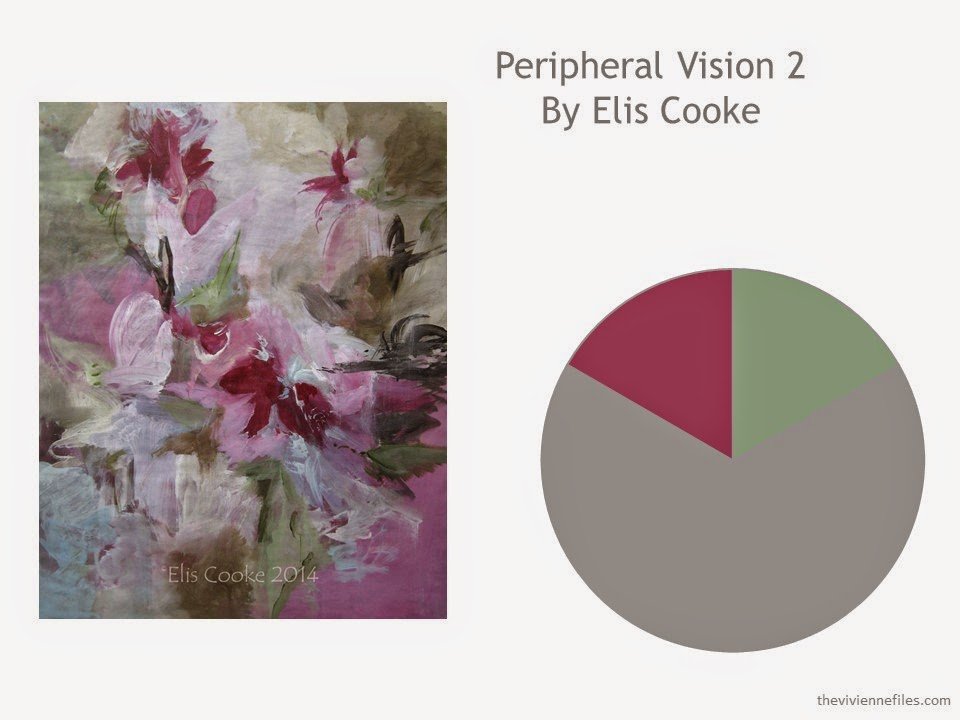 As always, our travel outfit includes closed-toe shoes, a cardigan, and a scarf. But this tee-shirt is a "performance fabric" for more active endeavors! And these are the only "dressy" pants you're going to see.
My first stop for finding clothes that would work well for activities was Patagonia; delightfully enough, they have a number of garments in soft, medium moss green! Sometimes these things just work out…
Three pair of shoes in a bag might seem excessive, but these will all pack pretty small and rather flat, and the give you options to dress up a bit in the evening. Also, sometimes when your feet are killing you, a change of shoes can save your day.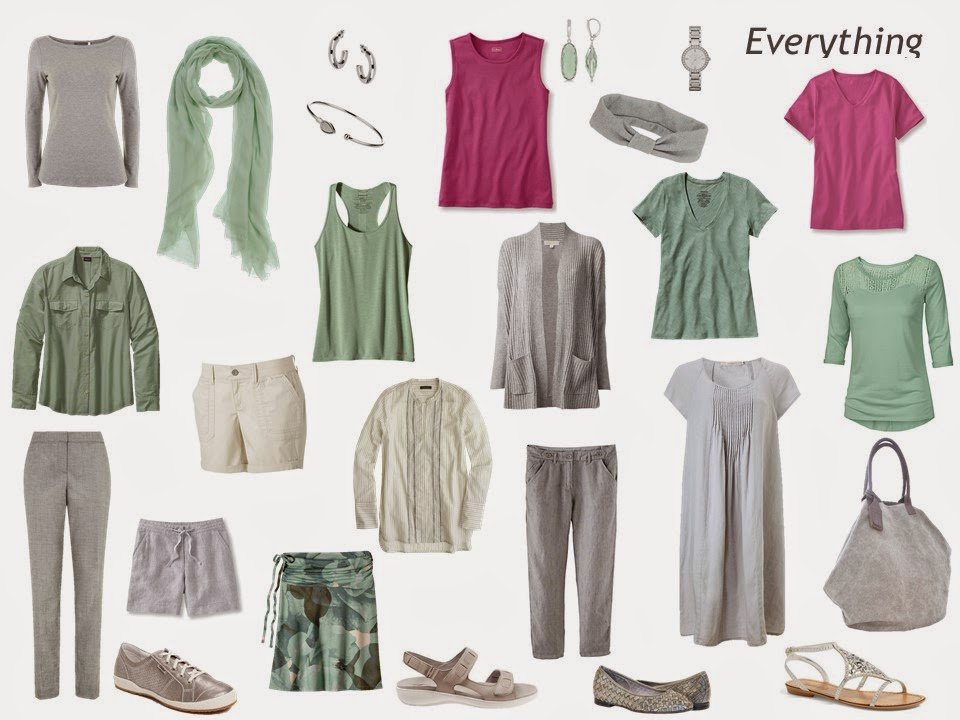 You now have options for all kinds of activities in warm weather, or evenings that begin to feel cool. The green button-front shirt is a great layer of a tee shirt if it's cool, but it's also designed for sun protection. One dress and one skirt – neither of them particularly posh – still let you be a bit more festive when you're in the mood. Plenty of tee shirts, and your cardigan can be tossed over any combination: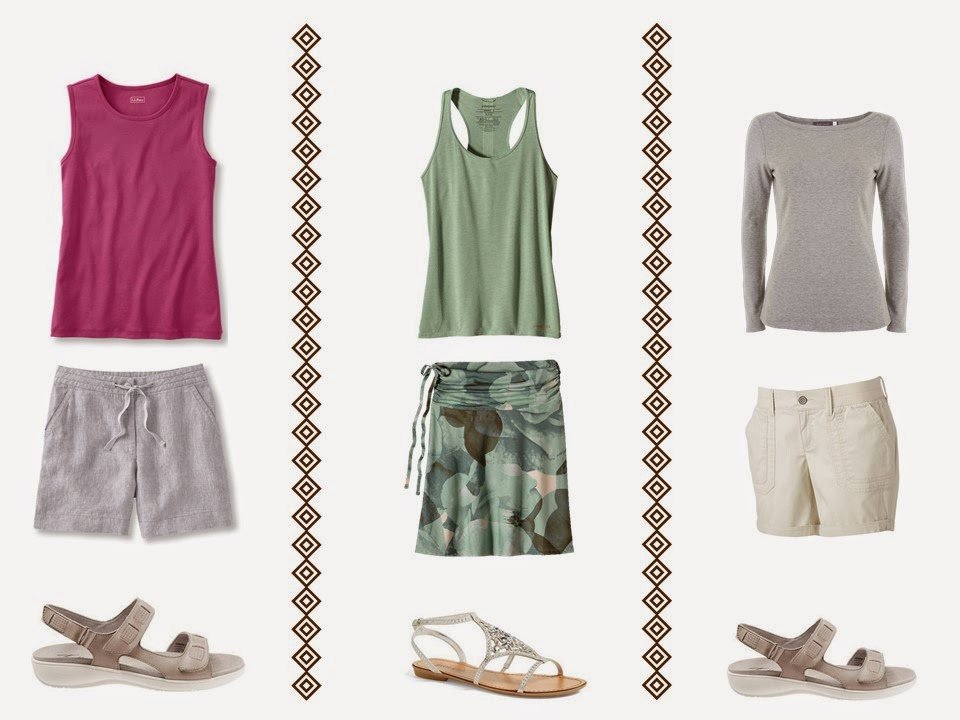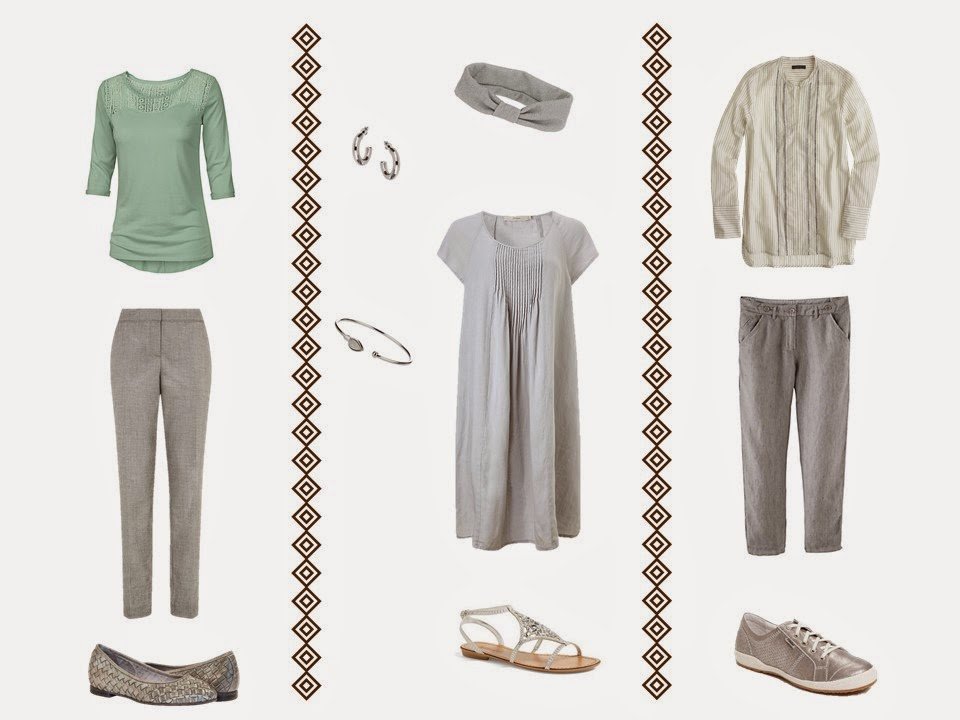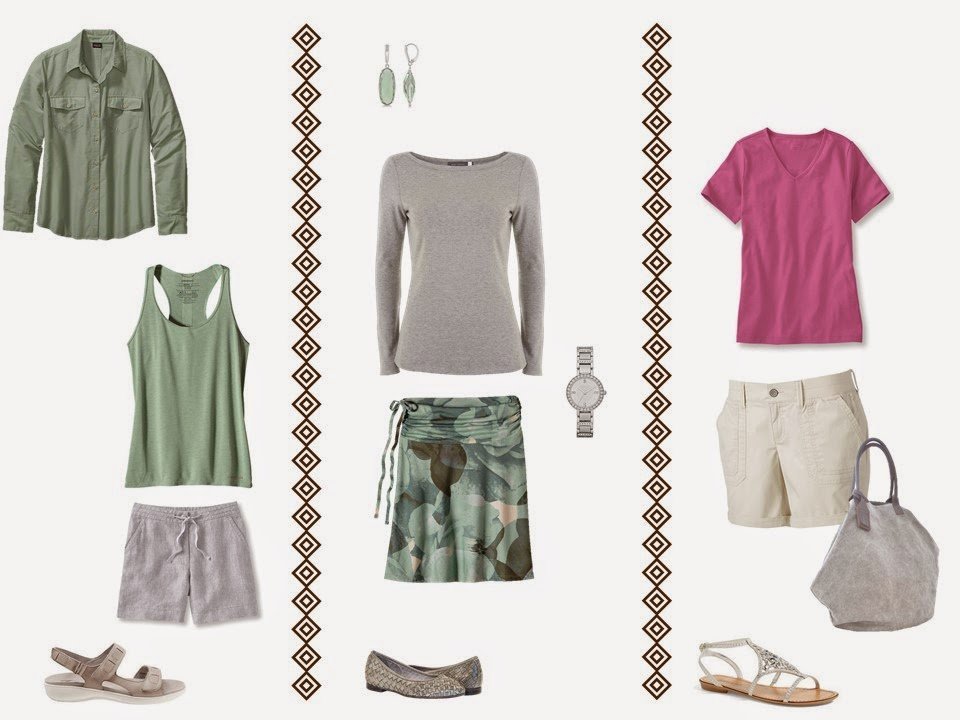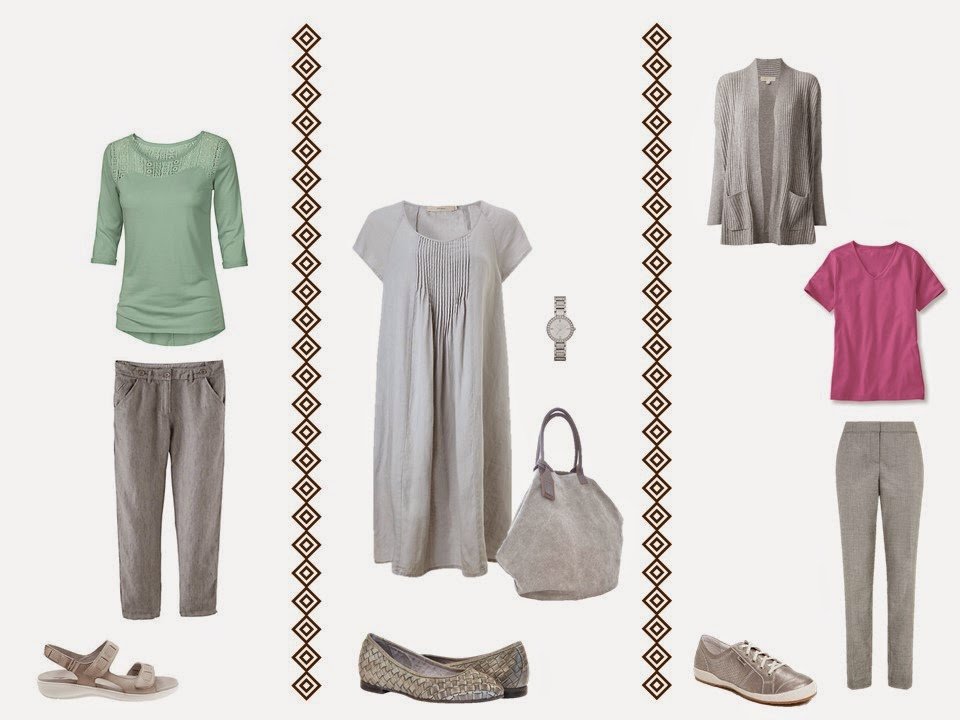 I sure hope this helps a little bit!
love,
Janice