February 9, 2015
Yes, three DIFFERENT readers sent me links to three different paintings about ice skating. What are the odds? (100%…)
Some people have mentioned that they (a) don't wear cardigans, (b) want to have as many outfit options as possible from a 4-Pack, and (c) have to wear a skirt or dress for travel because they go directly to their work obligation upon arrival. I've tried to address all three of these concerns here, while at the same time giving a feeling of coziness to help with the inherent chill of winter business travel.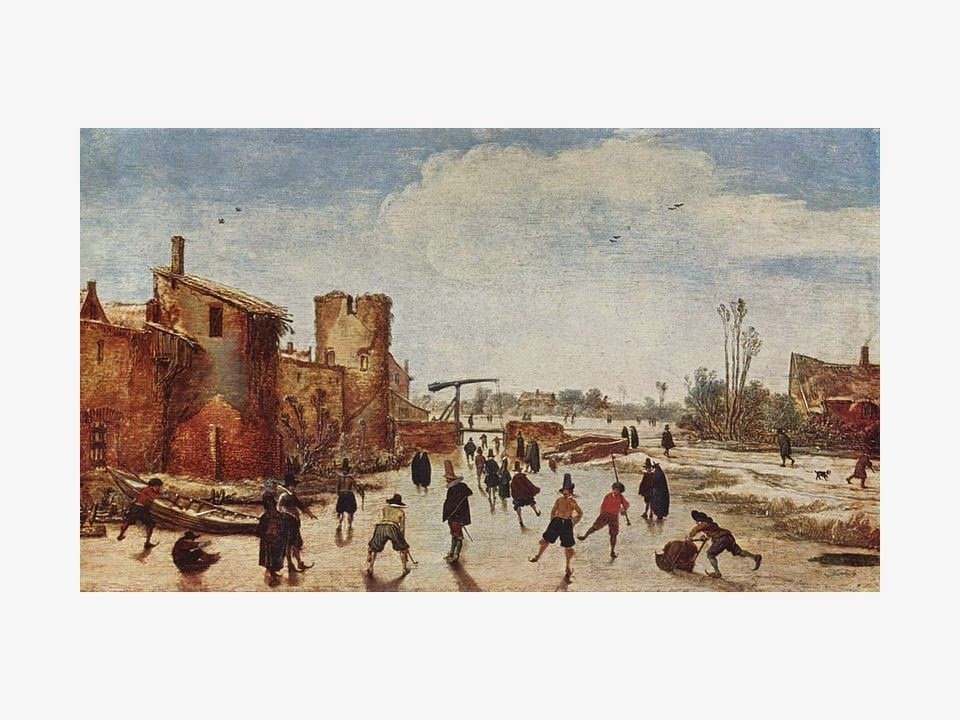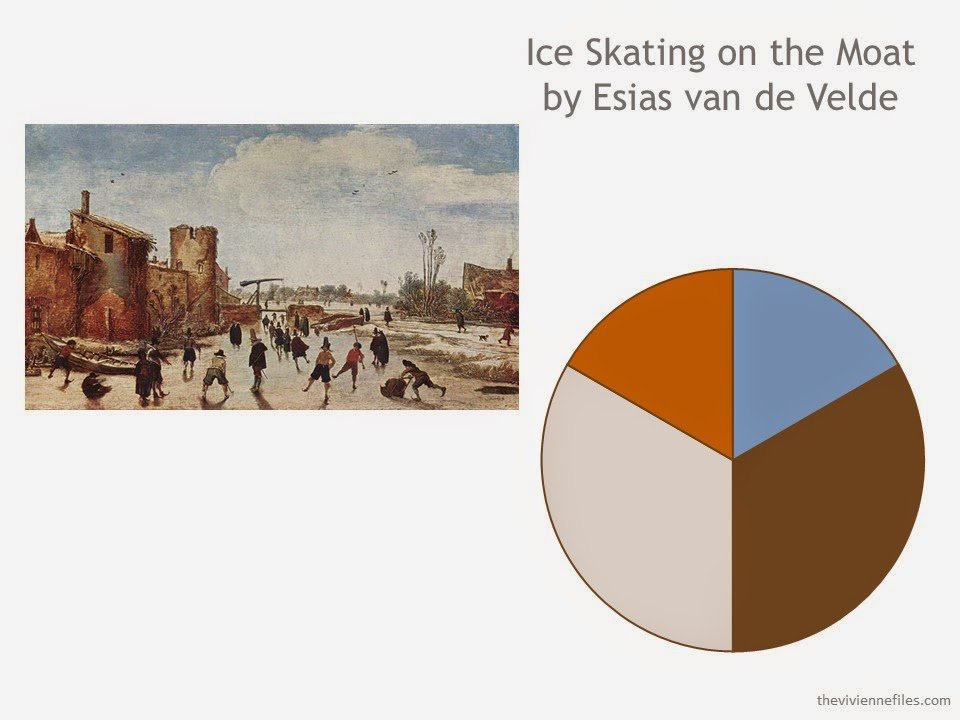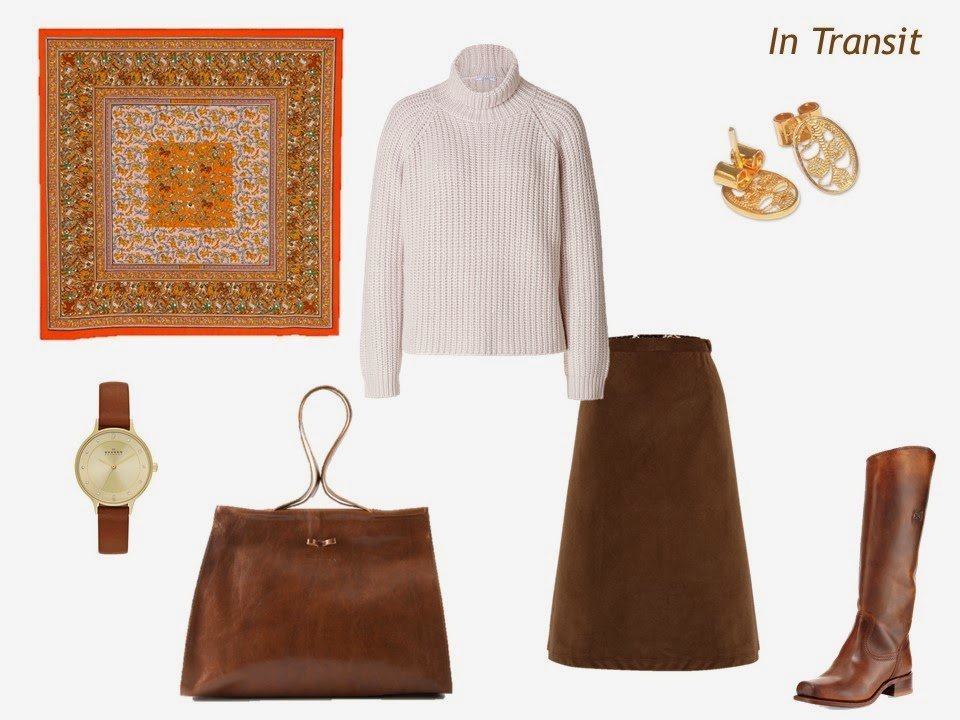 Square scarf – Hermes, earrings – Giuliana Valz-Gen, turtleneck – Brunello Cucinelli, skirt – Tulchan, watch – Skagen, tote bag – Meckela, boots – Frye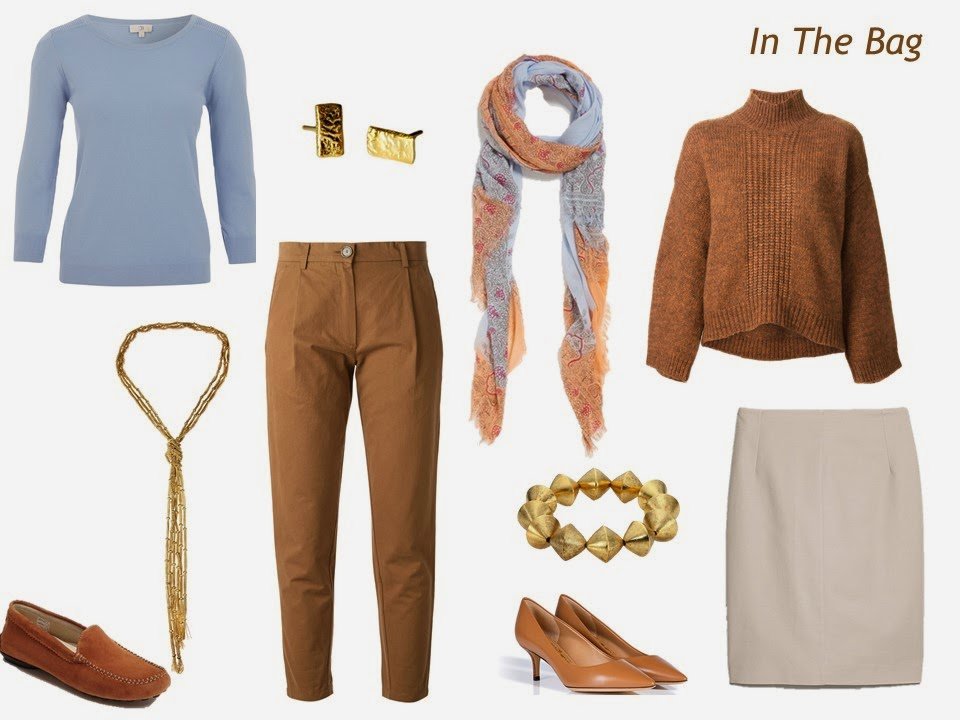 Sweater – CC, necklace – Rosantica, earrings – Night Fox Jewelry, beaded bracelet – Nest, suede loafers – French Sole, pants – Erika Cavallini, scarf – Hinge, cinnamon sweater – 3.1 Philip Lim, pumps – Ferragamo, skirt – Mango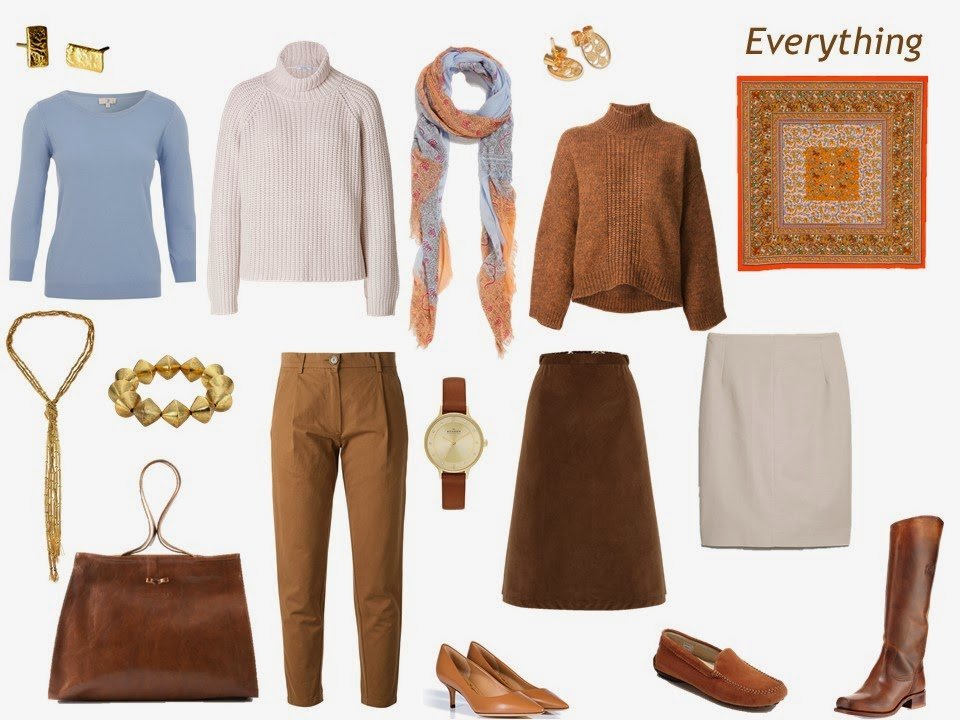 Three tops, three bottoms. 3 x 3 = 9. Just make sure that you don't wear a light-colored skirt outside in the slush unless it's covered; splashing salt-filled slush will ruin almost any garment. (voice of sad experience here – trust me!)
To expand this? A pair of faded jeans, beautiful leather ankle boots, a plaid shirt in these three colors… maybe a blue oxford shirt? An ivory silk shirt?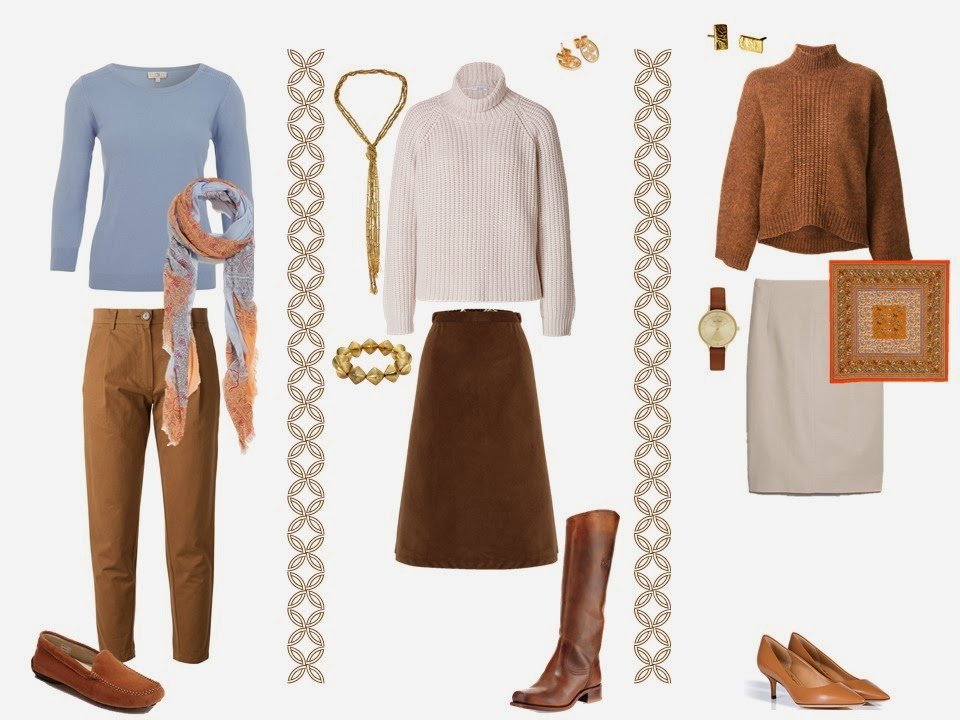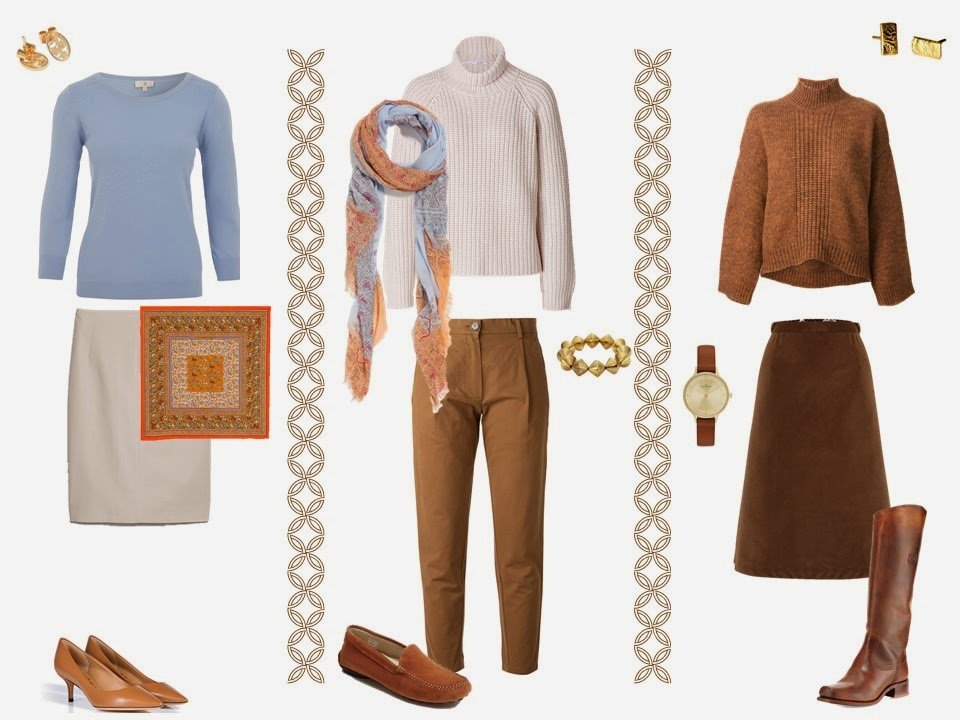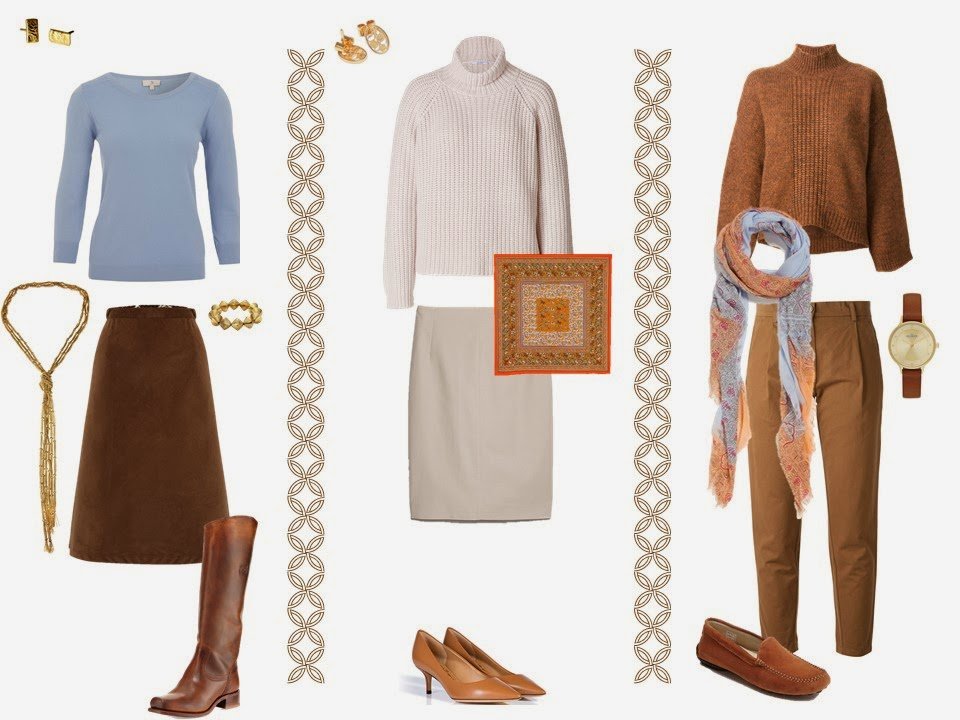 love,
Janice