August 25, 2014
Sunday morning, I built a spreadsheet to analyze all of the color combinations that you've requested, and it turns out that navy is the most requested color (followed closely by brown and medium grey). So I'm going to persevere with the various ways to use navy as a capsule wardrobe base – are you more interested in seeing dressy/conservative office attire, business casual (which to me feels like an oxymoron, even though I lived with it for decades), or casual/weekend? Or shall I mix it up?Let me know…
First up today is this excellent color combination: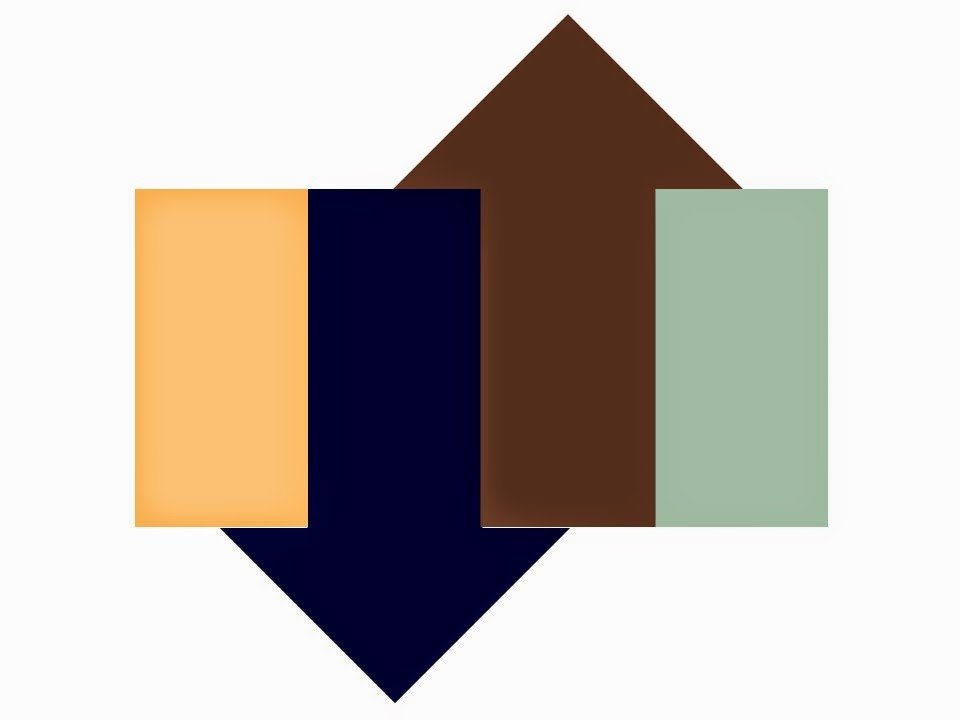 The familiar brown core:
And the navy Core of Four. Don't forget that these four items, all on their own, give you FOUR outfits. It's easy to lose sight of the power of the solid, matching clothes in the fun of color schemes.
I changed all four of these items; I KNEW that there would be more things available as soon as we started looking! Some of these exceed all reasonable bounds of extravagance…
And what lovely accent colors!
I also changed all of the accessories, to reflect the wide range of options that you have with these wardrobes. Looking for chalcedony (the pale green kind) makes finding jewelry for this wardrobe easier. It's always worthwhile to dig through the internet and learn the names of semi-precious stones in your favorite colors. That way, when you want to internet search for something, you have great keywords to use.
I really like the way this came together. The warmth and softness of the accent colors completely change the feel of the core neutrals, but still have a definite sense of autumn about them.
love,
Janice