August 26, 2014
This capsule wardrobe is a perfect case study in having to be really patient in the search for the accent colors! While navy and grey are pretty readily available, these particular beautiful, vivid shades of blue and violet were quite difficult to find! But that's okay – you've lived this far into your life with your current wardrobe, and even if you only have the navy and grey pieces of this wardrobe for quite a while, you've got plenty of options. If you settle for something that's close, but not exactly right, then you won't love your new clothes any more than you love your existing wardrobe, and that accomplishes nothing for anybody except the retailers!Here's our color scheme: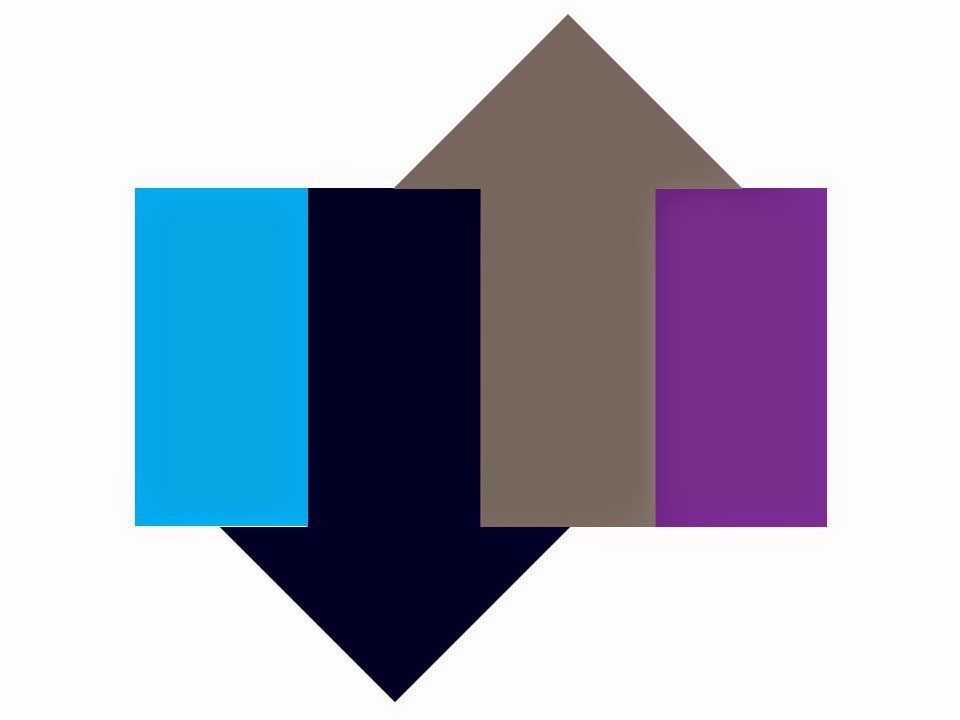 First, the Core of Four in navy (don't those jeans look like they should have a horse and a holster with them?). Yes, this is one of those great Uniqlo shirts that's ALWAYS shown with a color swatch over the left sleeve – there's really not a white line on the cuff like that!
You might wonder about a corduroy skirt, but I have to confess to an immoderate fondness for one that I had, and would like to replicate…
A Core of Four in grey:
The Expansion Four includes both a blazer and a cardigan, since there were no 2nd layers in the first eight garments:
These are amazing:
And oh, the fun of finding scarves that belonged in this wardrobe! The bag might be a bit "out there" for those of us who feel we need to carry a true briefcase, but as a weekend alternative it's a fun way to incorporate your accent colors without spending mega monies on a status bag.
Note here some things I did when choosing the jewelry: Since the first scarf is all about accordion pleats, I looked for a small earring that wouldn't be a distraction, that which WOULD echo the parallel line details from the scarf (the little hoop earrings). Similarly, the paisley scarf called out for me to find jewelry that has swirling, curved, and loopy lines – thus I chose the bracelet and the larger hoop earrings, which have a weird little twist to them to add interest. The silver necklace medallions also add an overall sense of roundness to the chain-style…
How fun is this?
Someone asked, just this morning, how these clothes could be worn across a range of "dressiness". Here I show the simple navy shirt with relaxed work looks – from the relative structure/2nd layer of the cardigan, to the more relaxed but solid sweater, and then Friday-ing out with the striped sweater.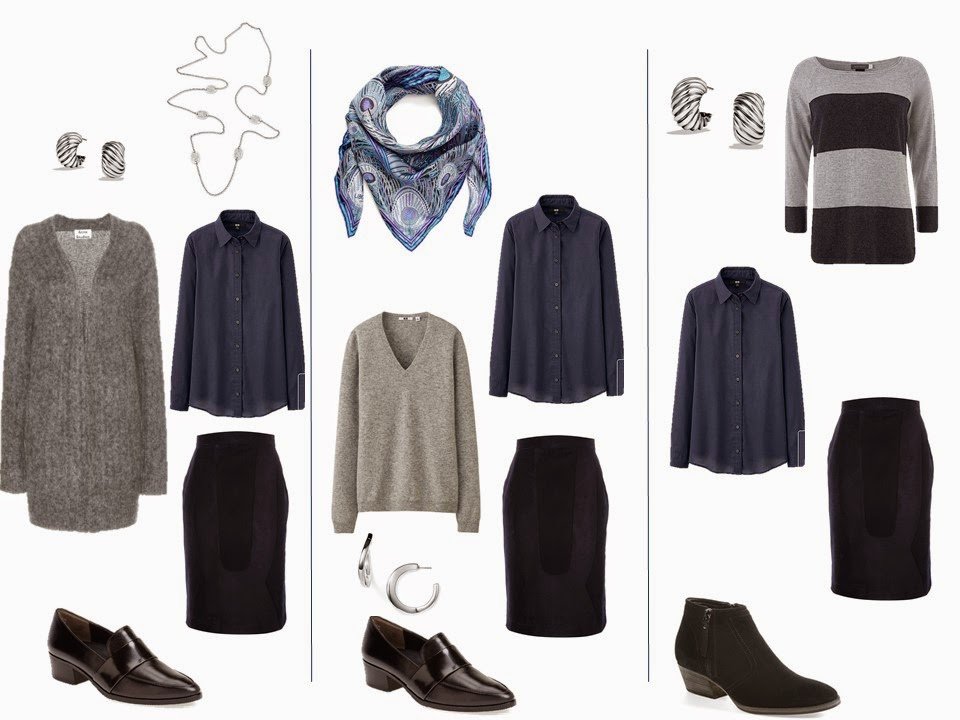 Similarly, the skirt could go relatively serious with a silk blouse, blazer (roll down the sleeves), and somewhat tame scarf to tie it all together. The 2nd outfit gives you a solid navy column of clothes with a major accent in the cardigan, and that amazing scarf… But the skirt could easily run around on Saturdays with the ombre sweater and ankle boots. I hope this helps!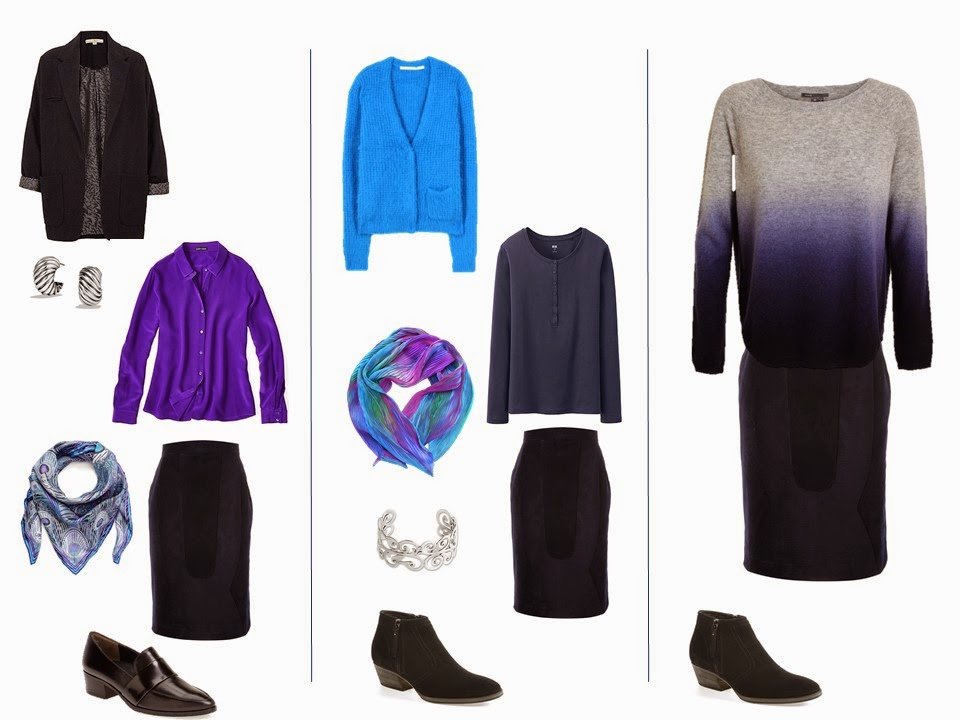 love,
Janice