After thinking a while about last week's book (
Une Annee de Style
), I realized that this book was basically just a variation of my old standard Common Capsule Wardrobe – a small collection of neutral, simple garments upon which one can build all kinds of personalized styles and outfits.
Let's say that you get a wild inclination to buy a fantastic tee shirt… You find some pretty outrageous sandals that go with your tee shirt, and also a beautiful, solid scarf…
If you start with that simple core of garments that we all should own (in some variation or another)…
You have all of these ways to wear the fabulous new tee shirt, as well as the cool green sandals and the beautiful scarf: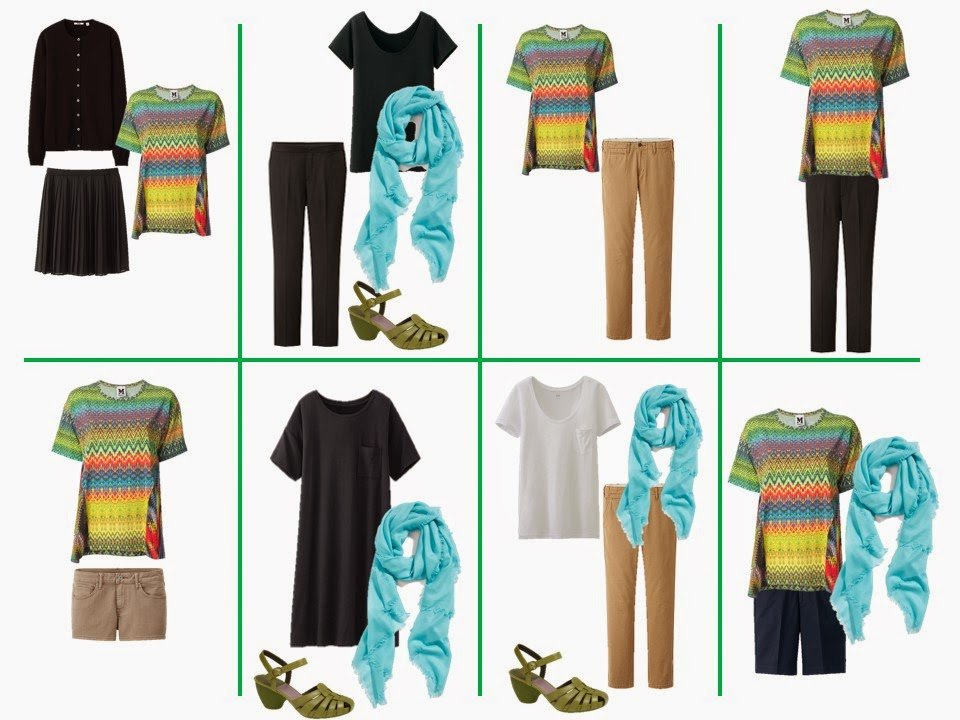 There are all kinds of possible variations that could be worked on this simple wardrobe. What would you like to see? Nautical, floral, geometric?
Looking Back:
2013: I built one of my favorites- A Common Wardrobe Variation: in Navy and Coral.