I really wanted to like this book. Actually, I'm not sure that I've finalized my opinion about it. Let me share with you what I've found since I bought this, and you can make your own decisions.
CON:
Price – 35 Euros. A book better be pretty amazing for that much money…
PRO:
The book starts with the basic thesis of starting with twelve garments and building a full year of outfits from there. While the author plays quite fast and loose with the number twelve, the overall idea is one with which I'm in complete agreement.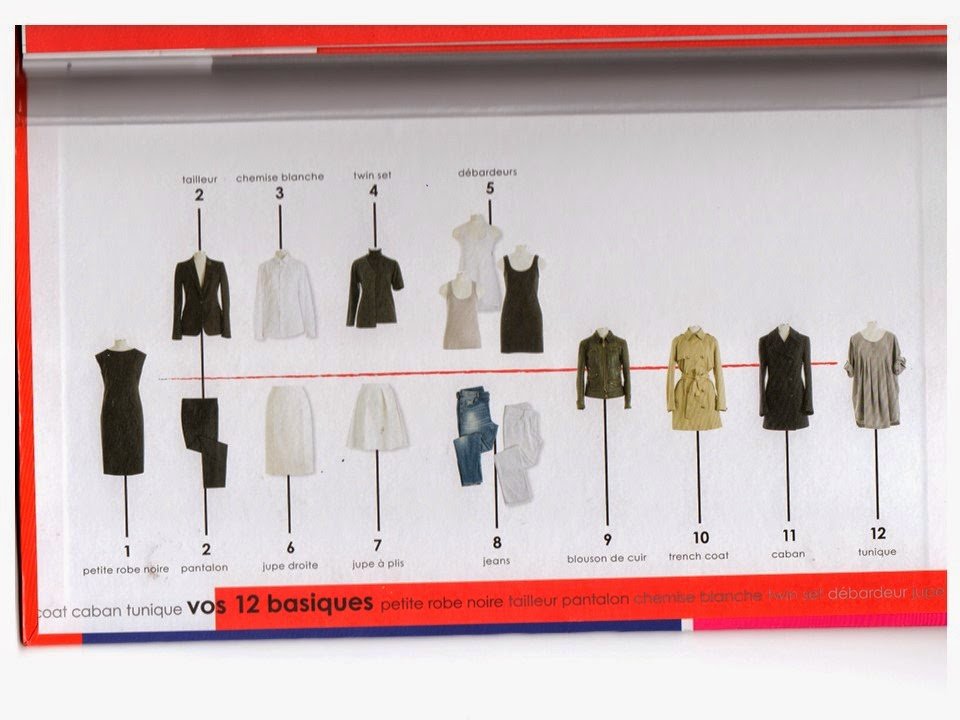 CON:
The twelve garments are really sixteen garments, and many of them aren't terribly flattering to many women. A peacoat, or a classic trench, can be terribly difficult to wear.
PRO:
The layout of the book is really unique – horizontal. I love people who try to do something difference.
CON:
The layout of the book is horizontal – it's awkward to read.
PRO:
Some of the garments chosen to accent the core basics are very simple – even as uncomplicated as a length of ribbon.
CON:
Some of the garments chosen are completely outlandish, and would not be appropriate for most of us. Tee shirts with skulls?
PRO:
The wardrobe basics with which the author works are a little bit out of the ordinary – two white skirts? I love the idea that these aren't the usual boring basics.
CON:
I don't know how well-edited the French text is, but the captions on the graphics were often incorrect. At this price, a publisher has plenty of money to make sure that every character is perfect.
All this said, I'm glad I purchased the book because, from a blogger standpoint, it's chock full of interesting ideas that I can develop here on The Vivienne Files. My approach to these themes will be quite different from what is in the book, but I will always have to give Ioannis Guia credit for sparking my imagination. Sometimes, the book itself isn't necessarily what counts, as much as what happens in your brain!