January 30, 2014
My life – wardrobe-wise – is now an interesting contrast between being in gym clothes, or leisure clothes, for much of my time, and then every now and then I have to look like I belong in a business meeting or a dinner party…
Apparently I'm not at all alone, because many people have asked me about how to have a coherent wardrobe strategy when you dress for such a wide variety of activities.
So I chose one of the very beautiful paintings suggested to me, and went to work. This painting is an innovative combination of accent colors, some interesting asymmetry, and a wide range of grey through beige and taupe neutrals.
First up – the gym! Being able to use grey as a neutral is wonderful, because it's the quintessential color for sweats. But you can always introduce the beautiful daffodil and turquoise for a little bit of personal signature and life.
When you have to go out in public and sweat clothes just won't do it, a simple skirt and draped top, or a classic sweater and pants, are easy choices.
And then evenings can still be relaxed. A dressy version of a sweatshirt, jeans that aren't blue, and comfy flats will work for a lot of activities.
If you absolutely, positively have to look "dressy", a dress in your accent color with some AMAZING asymmetry is comfortable, especially coupled with flat sandals. A drapey dressy blouse, some high-quality capris, a beautiful scarf and some flats are very useful for anything from a nice lunch to a concert or date.
All together?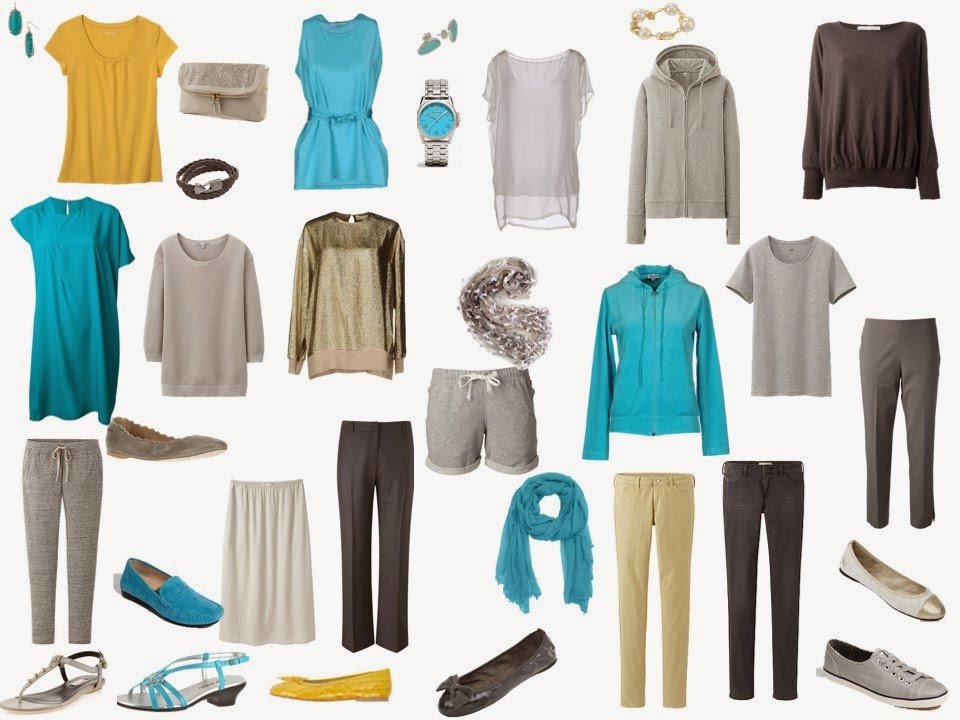 Lots of options!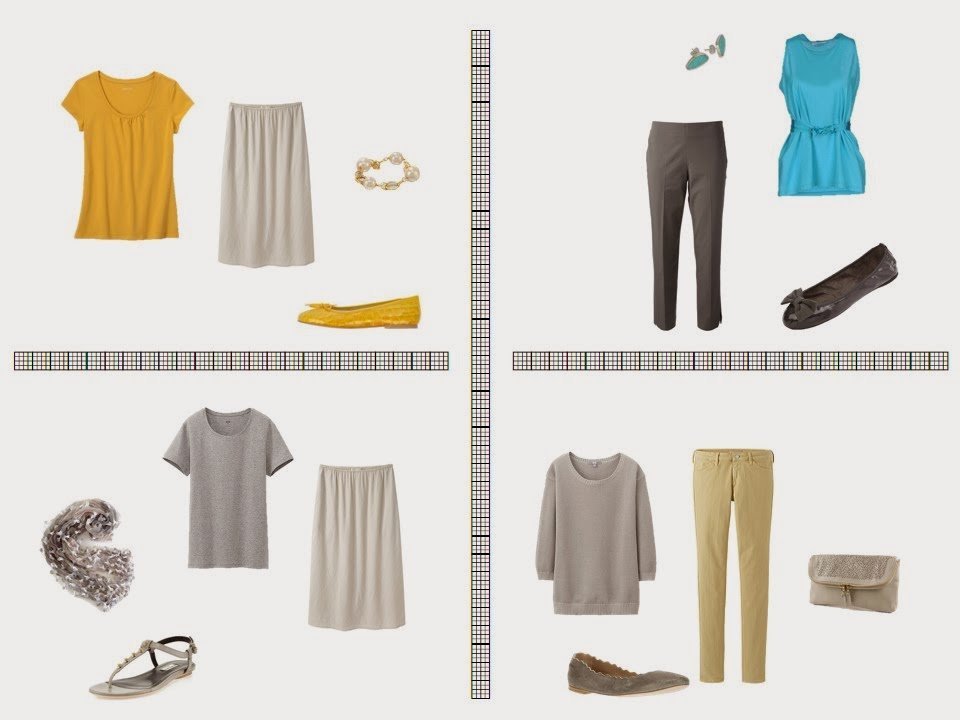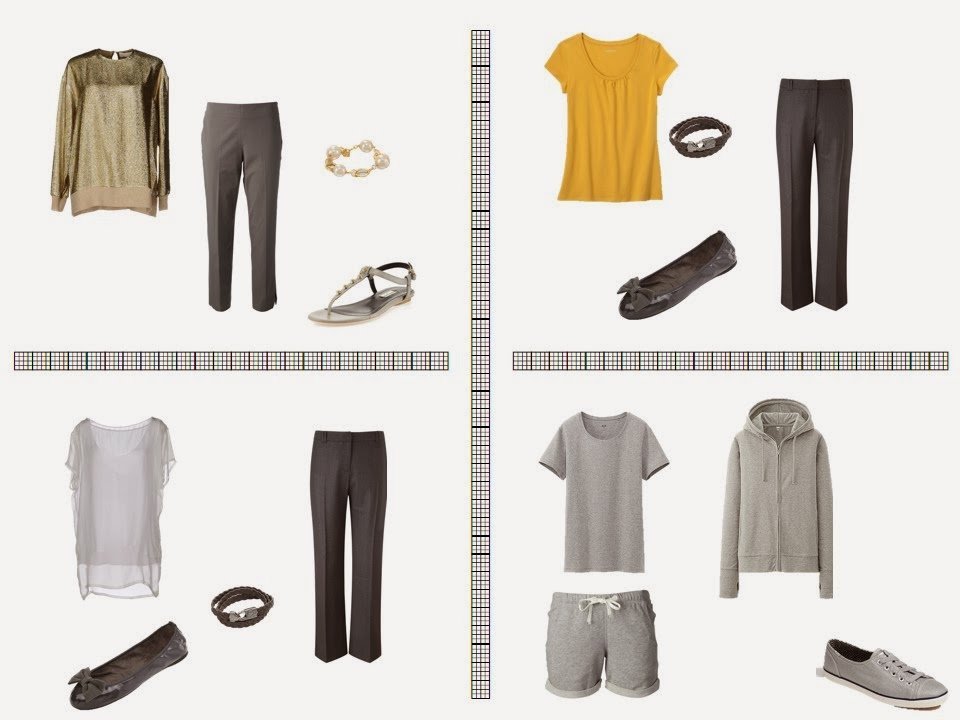 love,
Janice