January 29, 2014
What if you bought a new scarf, and you liked it so much that you decided to make EVERY clothing purchase, for a year, based on the colors of the scarf?
I get lots of questions about red, white and blue wardrobes, so when I was asked to address this scarf specifically, I thought it could be great fun.
This looks like a tremendous amount of shopping, but do bear in mind that the average American purchases 68 garments and 7 pair of shoes per year, and that it's entirely possible that you already own a few of these items… This budget is pretty extreme, but I'm pretty confident that you can find beautiful items for just a bit less money!
A parka, during the after-holiday sales, some warm boots, and spiffy gloves… For Valentine's Day, a festive blouse?
March isn't warm, but at least it can be floral! April might not be much warmer, but I'm certainly more than ready to haul out some white trousers by then.
A great dress breaks in spring, but is grounded with navy shoes and a beautiful bag. When summer truly sets in, stripes are the perfect ticket, paired with a white skirt. (do befriend your dry-cleaner…)
We're mostly still working during July, so another dress will be useful. For your brief summer break, navy shorts, along with spiffy sunglasses and canvas shoes all still blend beautifully with your chosen color scheme.
Yes, I would definitely wear white loafers in September, if only just to shock the bourgeoisie. October is the time to get some gorgeous boots…
A plaid shirt is quintessentially autumn, but velvet pants change everything. And a white dress for the winter holidays? We're shocking the rest of the world…
And by the end of the year, all of your purchases will make up a beautifully organized and coordinated wardrobe!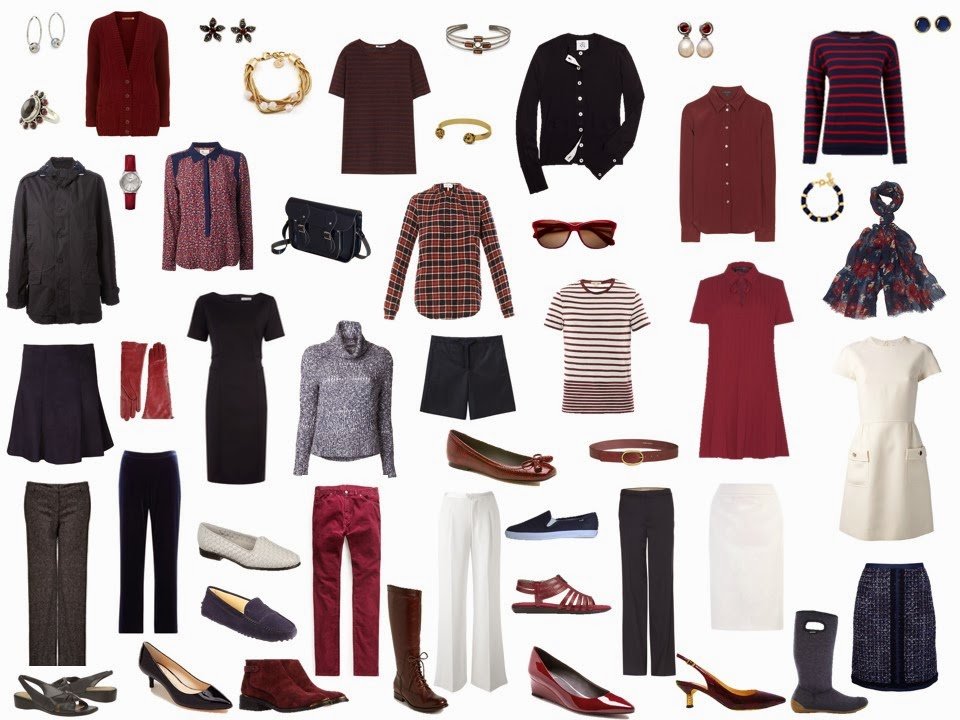 And boy, do you have options!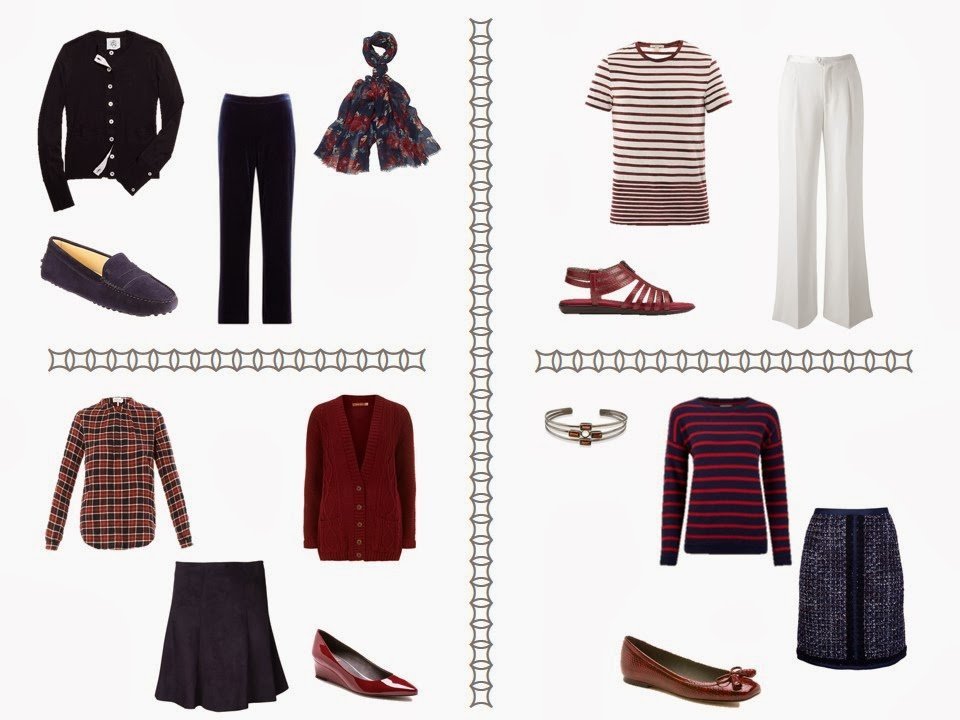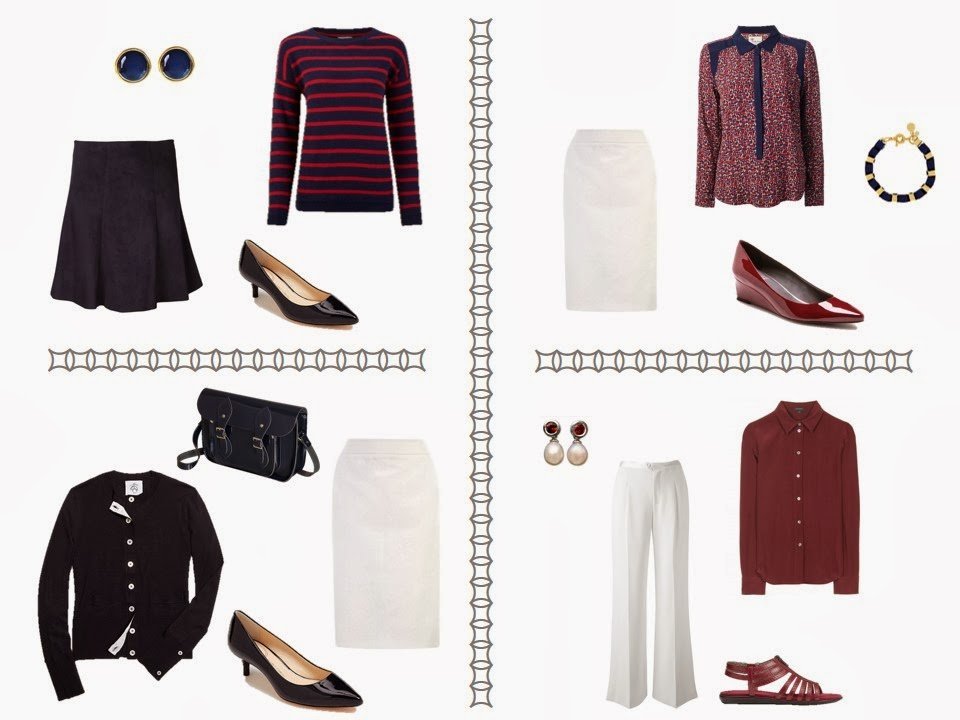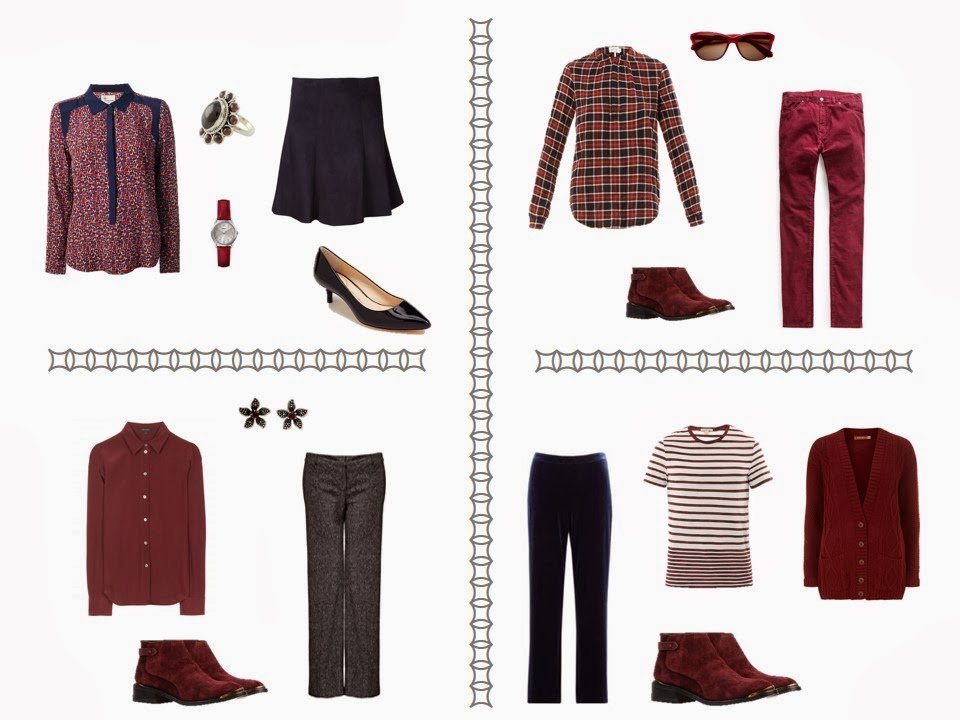 love,
Janice