November 20, 2023
As soon as she saw these bracelets, she thought of water, and the sky, and grass, and leaves, and soil… all of the things of nature that she loves the most!
She wants a small, versatile wardrobe to pack when she visits branch facilities of her composting company… These are the perfect colors!
Their driver staff – who go around the city and pick up the full buckets of compostable materials from customers – wear green and brown. That's where she started, and she still feels at home wearing those colors…
She usually spends a day riding with one or two of the drivers and a day hanging out at the actual massive composting facility. The staff there wears WHATEVER THEY WANT – knowing they will shower and change before they go home! Composting is gratifying work, but it can leave you smelling a bit… gamey…
So she doesn't want to wear anything overwhelmingly dressy – just enough different from everyone else to be recognizable as the boss. No more emptying decaying food out of big plastic buckets for her!
She will also try to meet with at least one or two of the agricultural groups who are taking the compost to use – at some point in the future, she would like to flip the economics of composting so that the farmers will pay (less than they pay for fertilizer) and the households can compost for free…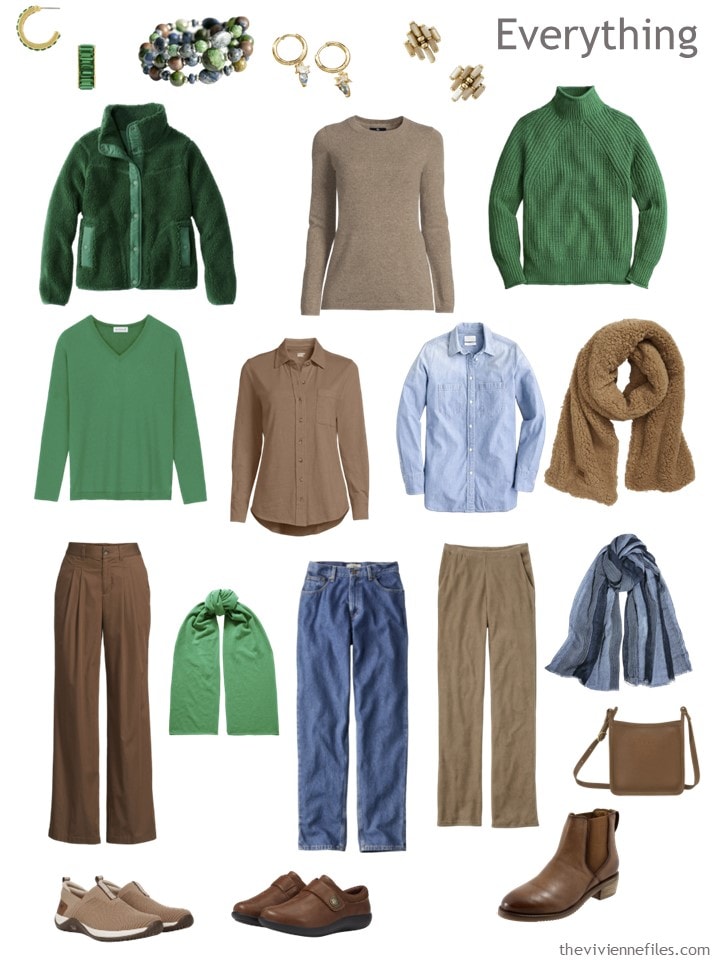 As with all travel, she has to deal with unexpected weather, as well as the possibility of an unseemly spill. Spilling "stuff" that comes in to be composted can be really disgusting… So she likes to be certain that her travel capsule wardrobe offers her a range of possibilities!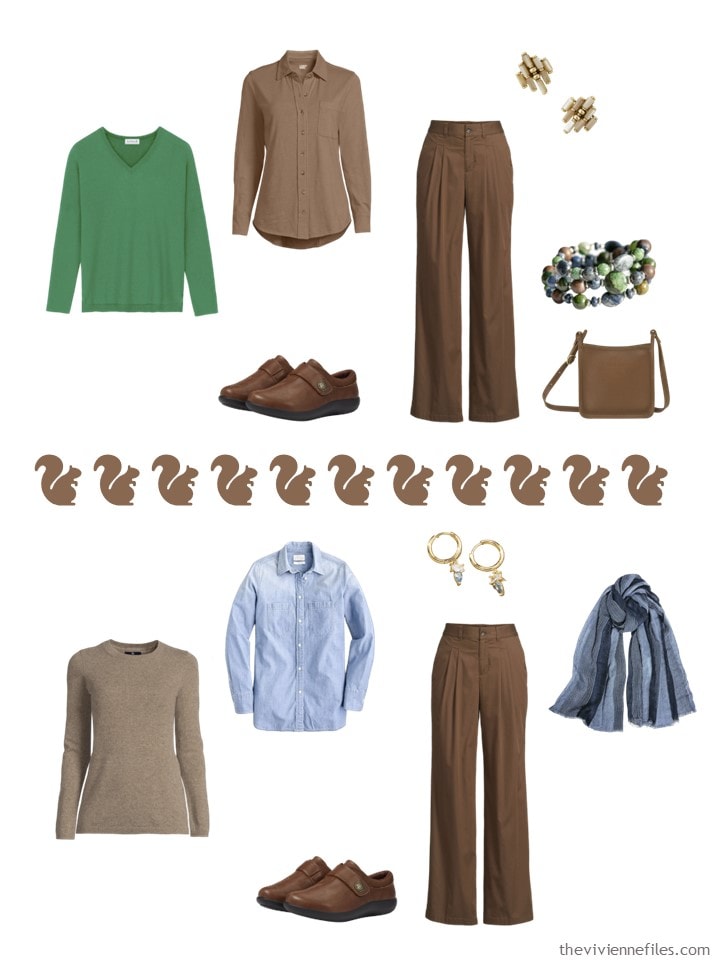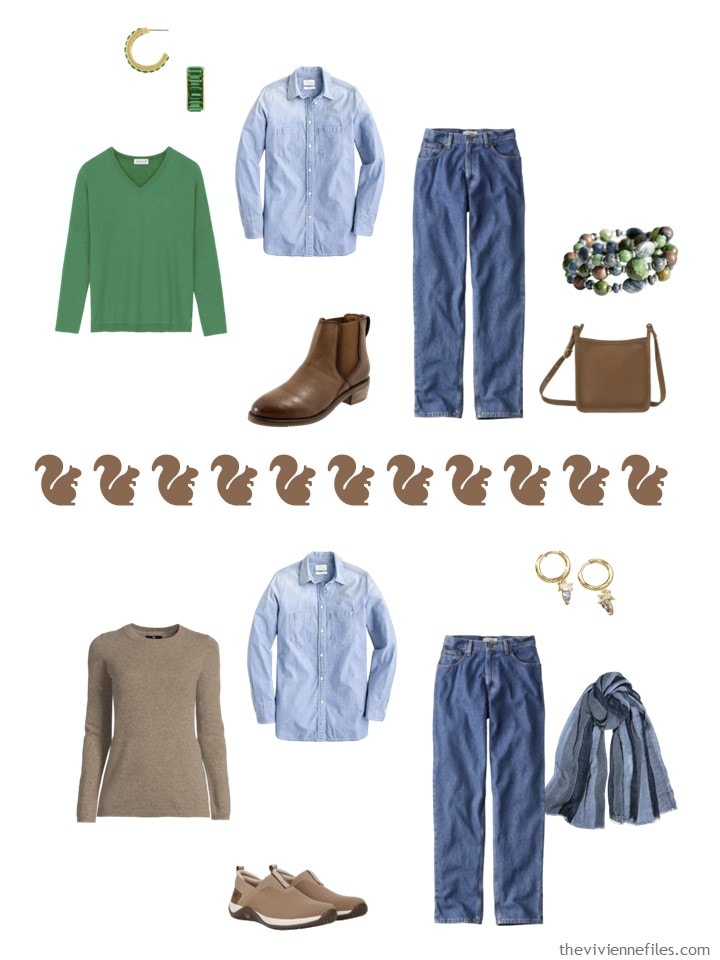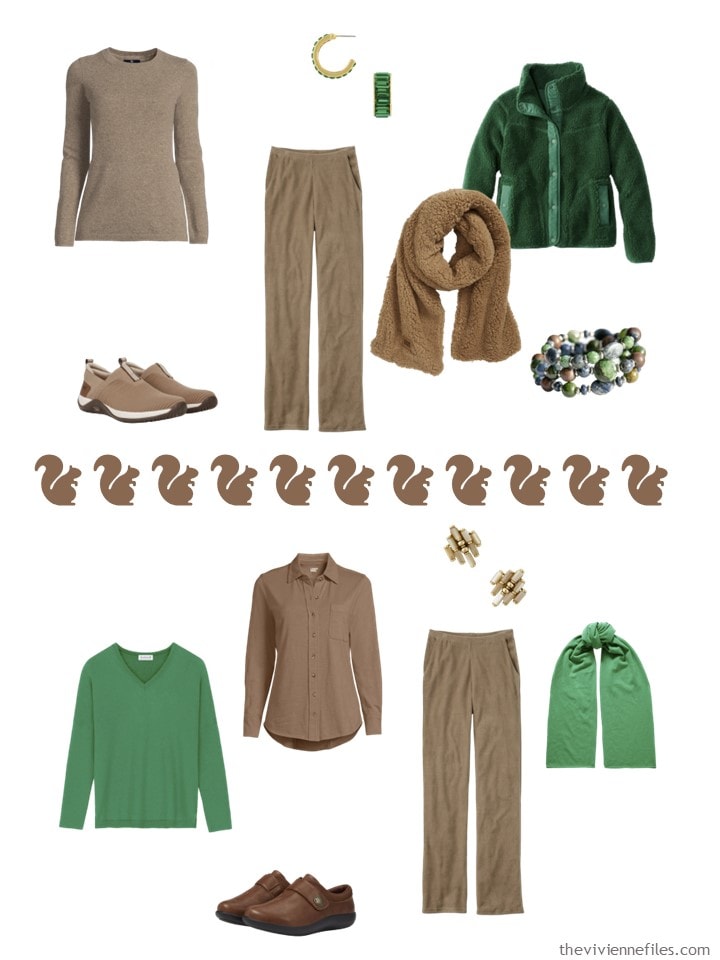 The squirrels? She arranged her largest facility around a bunch of oak trees so that the relatively rare species of squirrels in the area could continue to thrive.
All part of being sustainable, eh?
Do you compost? Belovedest and I pay to have two big plastic buckets of food waste picked up each month… It gives us a good feeling…
love,
Janice
p.s. Five years ago, I reviewed a wardrobe that had been assembled in 4 segments, based on a wonderful painting by Lee Ungno. Still one of the most difficult color palettes ever – black and pastels!