October 25, 2023
She loves this – it's actually a HUGE tapestry!
but MUSTARD?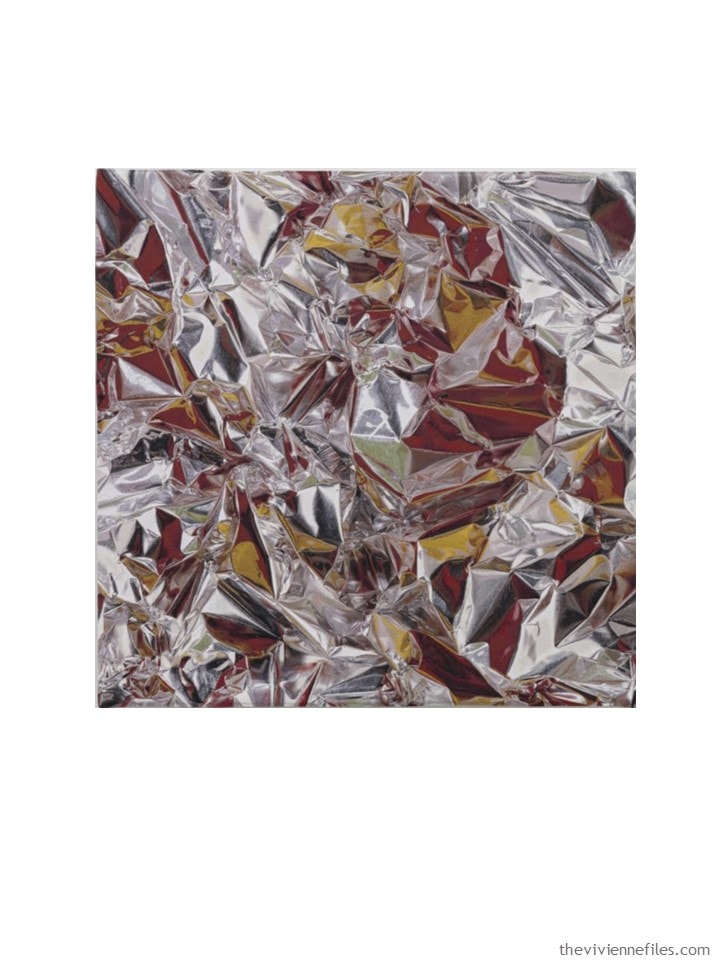 The colors are the colors of the sports teams on which her children play! Maybe that's why she loves it…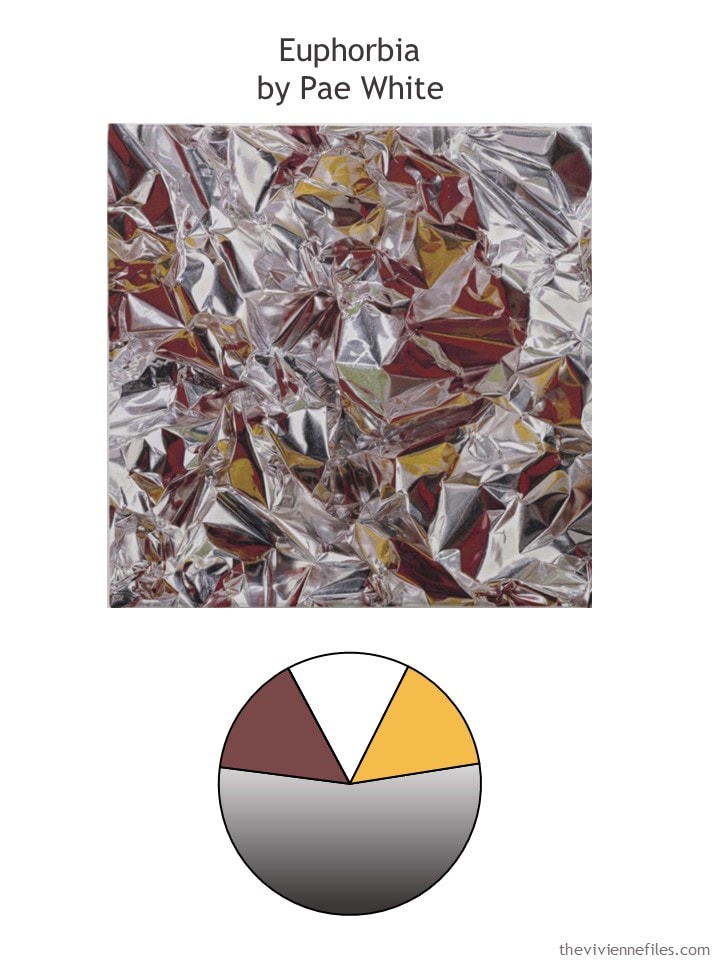 Except. She hates mustard! She doesn't even like the food – no deviled eggs in her life…
But sometimes, she needs to wear a mustard sweatshirt… sigh…
Happily, she adores grey and burgundy – especially together!
Maybe it's a football weekend. Maybe it's a soccer tournament weekend…
Or just a visit to see her kids! Whatever, she's got a plan…
This is what she takes with her – sometimes she switches her outfits around, but this is always her travel capsule wardrobe: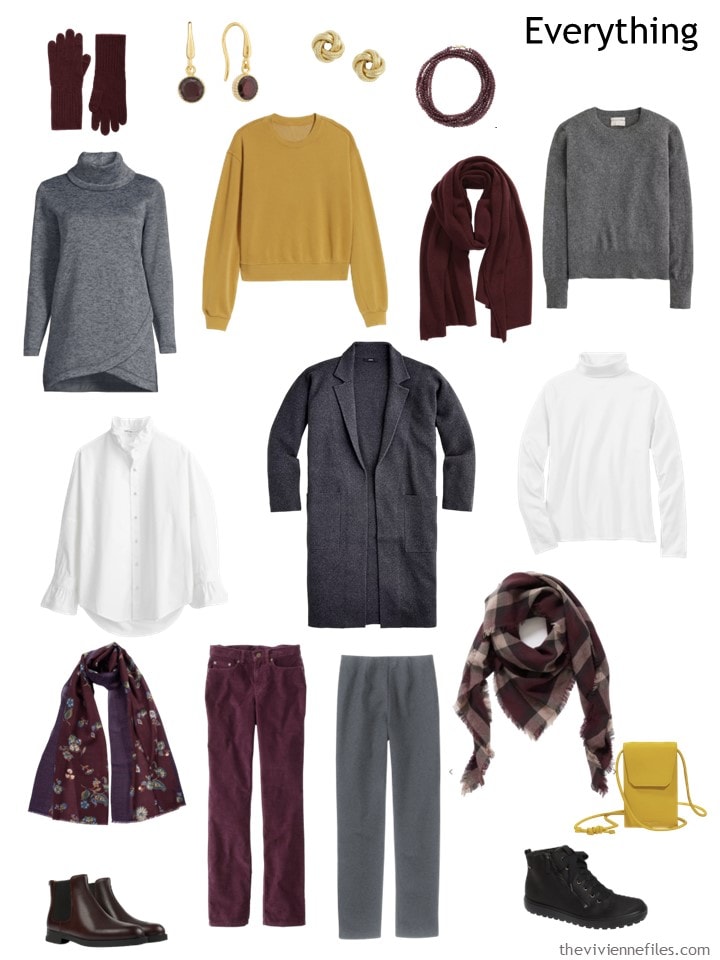 What can you do with 8 garments? Quite a few things, actually. She is careful to never wear mustard without something under it, and maybe also a scarf to keep that most unflattering shade away from her face…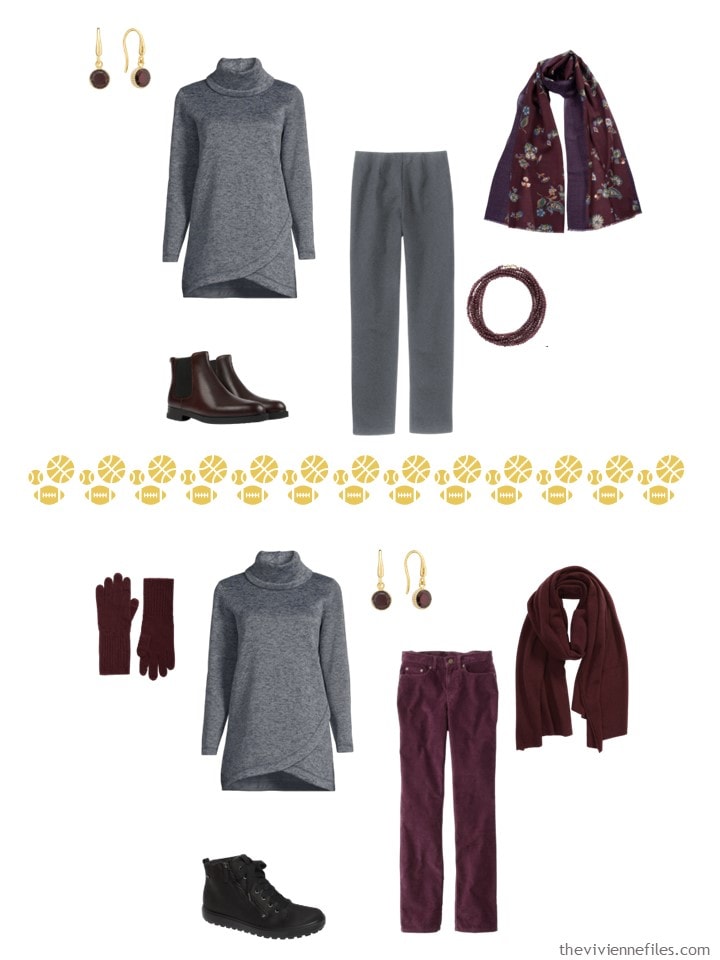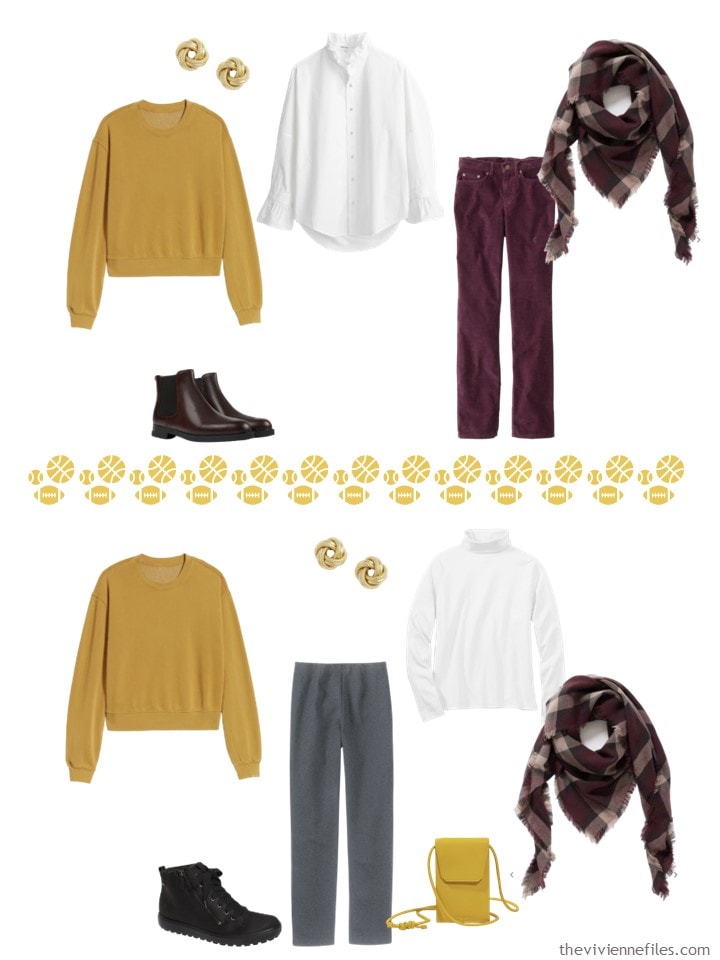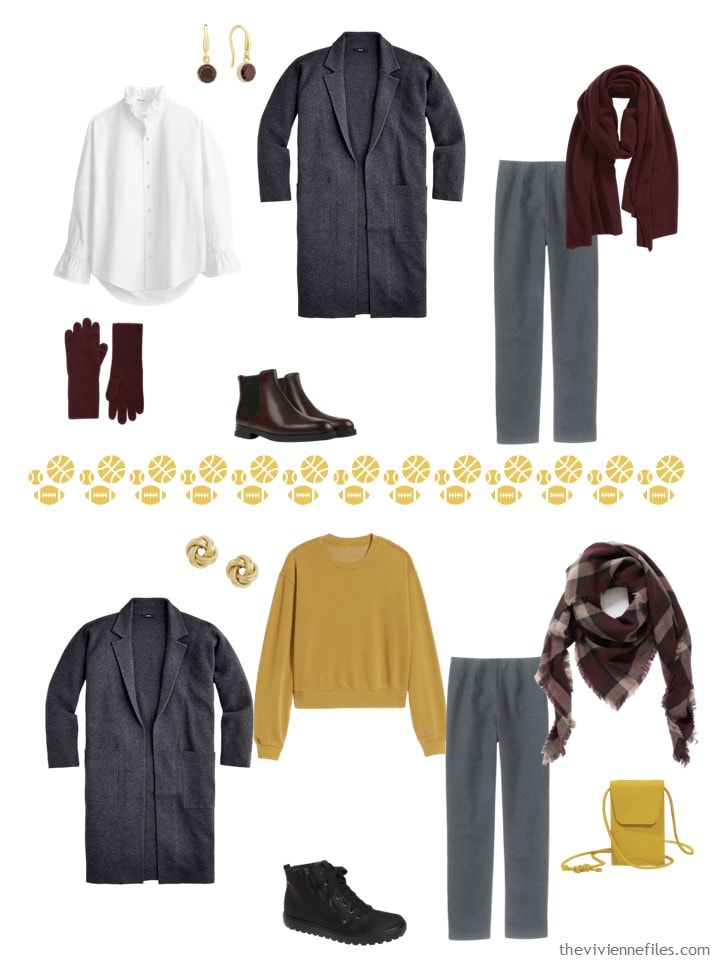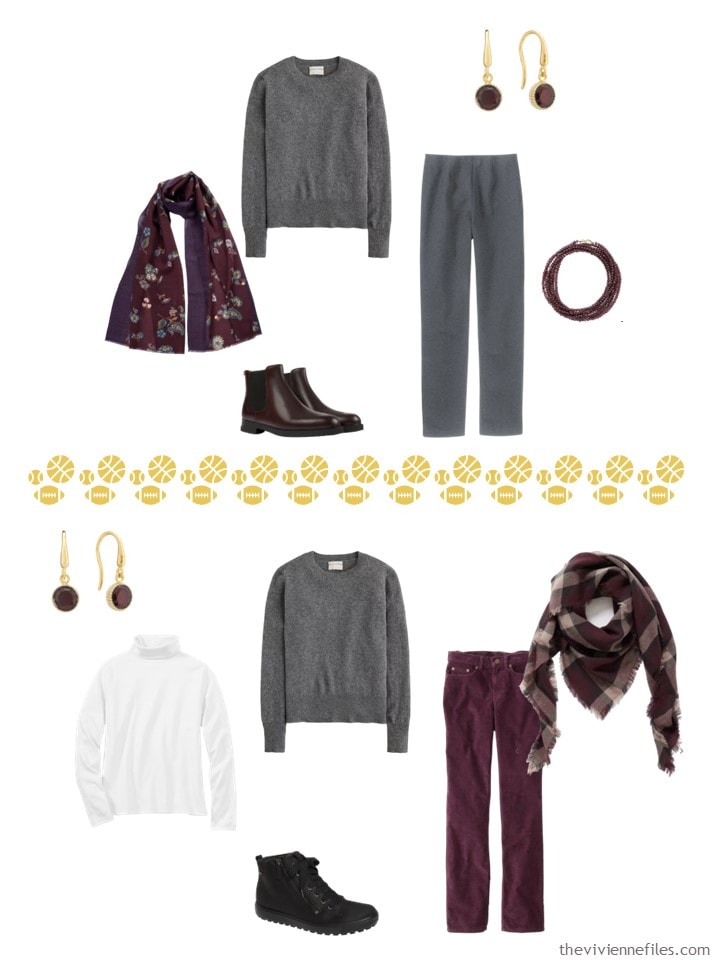 Do you ever find yourself in a situation where you can't avoid wearing a color that you don't like? It seems to me that any time I volunteer for something that involves a free tee shirt, the color is shockingly ugly on me…
Not the most important thing though, right?
love,
Janice