October 23, 2023
Yes, she's starting early. She knows full well that her friends will start planning holiday events, and she wants to be prepared. She's particularly eager to be able to pack just a few garments in a tote bag, for those overnight, 2-party weekends…
She's not crazy – there are lovely holiday things available right now that are selling out quickly. Nobody seems to be keeping deep inventories these days!
She's starting here!
She's one of those women – we all know one – who seems to carry her own illumination system with her! She walks in the door and people start to smile…
For years, she's kept her color palette VERY limited; it gives her lots of opportunity to find things that are amusing, interesting, or just classic black – sometimes! Even the most entertaining of women needs a break, eh?
So she leans into this unusual personal gift, and dresses brightly, and with more than a bit of whimsey…
She knows that she will be traveling straight to parties or dinners on Friday evening, and then staying over for ANOTHER event on Saturday, and then returning home on Sunday. Happily, her friends don't expect dresses or skirts – just a bit of party personality!
She does – literally – pack in a tote bag or backpack…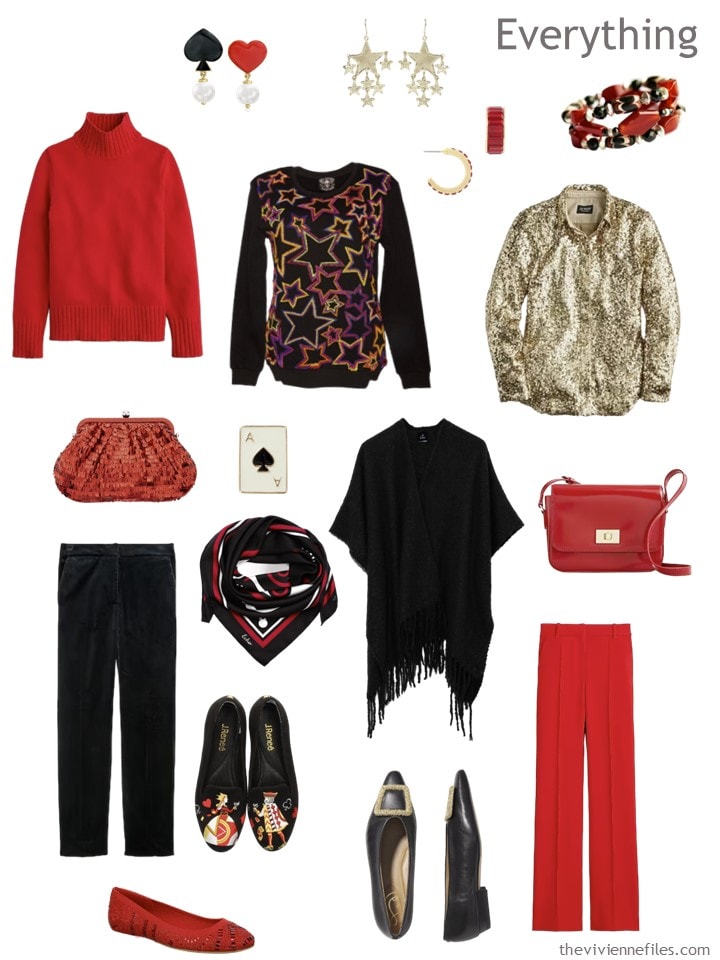 She has three tops – one each for Friday, Saturday and Sunday. Each top can be worn with either pair of pants, and probably any of the 3 pairs of shoes she has with her. Add some jewelry, maybe a scarf, maybe her black wrap if she expects it to be cool…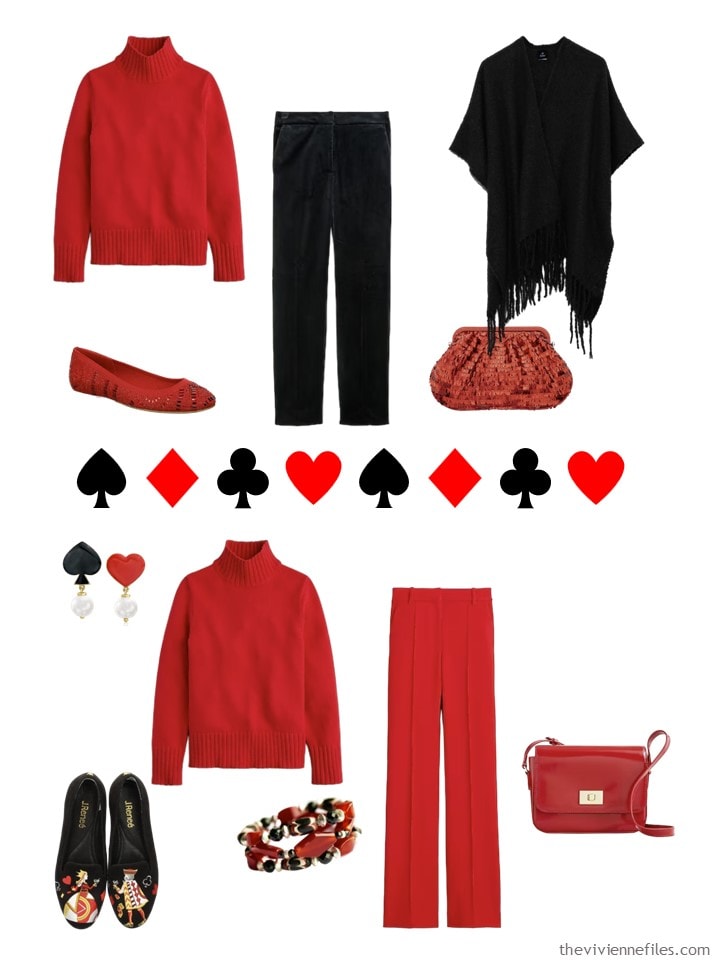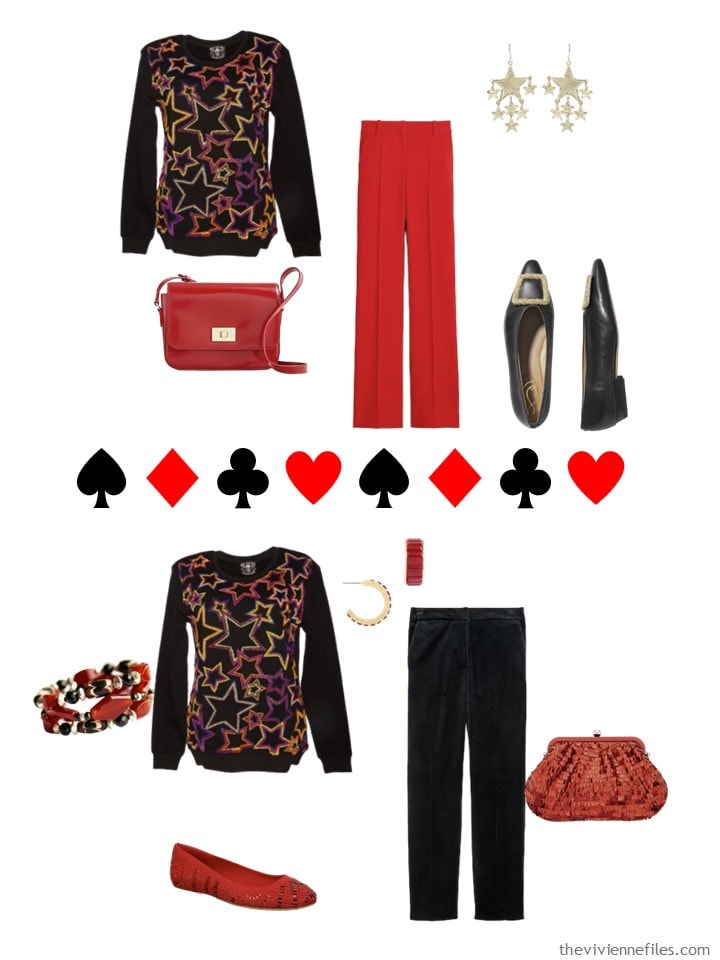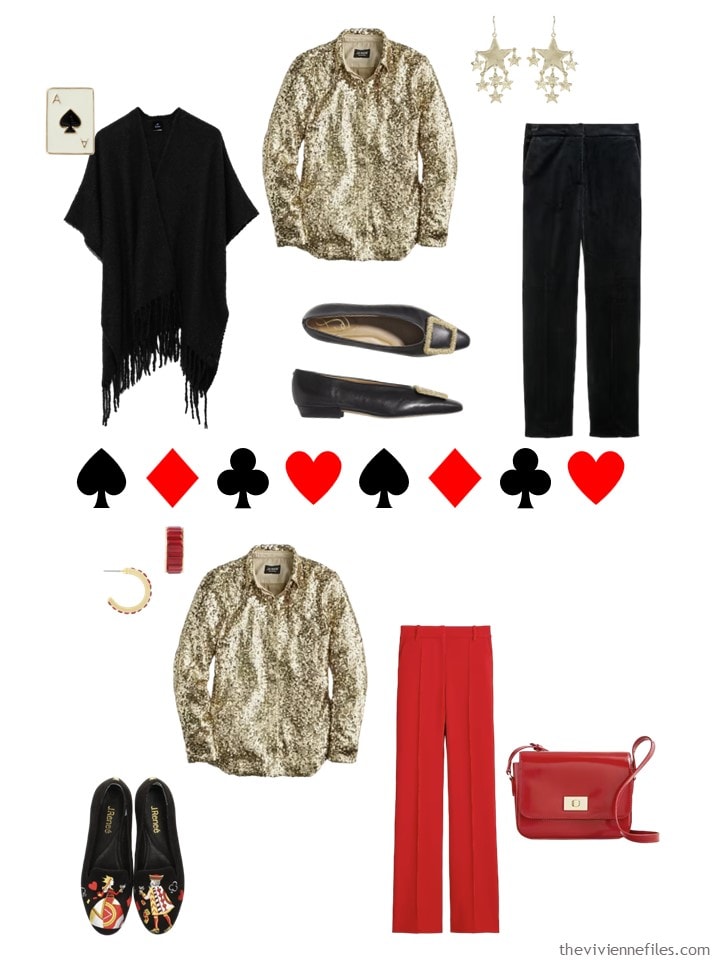 She enjoys bringing so much light and laughter to the lives of her friends and acquaintances; who wouldn't?
love,
Janice
p.s. Not exactly seven years ago, our heroine was headed downtown to window shop and enjoy early holiday decorations, in a palette of teal, navy and blue...