September 28, 2023
Incognito
She judges gardens. Every weekend, she goes to another city, and tours all kinds of backyards and front yards, and picks the winners…
And NOBODY knows that it's her! Well, the people sponsoring the garden walks always know her name, and they know her email address from which they will receive the big announcement…
She shows up for both days of the walks, dressed inconspicuously, not taking notes, not being a pompous "garden judge" who lords her authority over the poor gardeners…
She always packs the same 10 garments, for the entirety of the autumn (or spring) judging season.
The first things into her bag is her favorite turtleneck – cotton, but hefty enough for a cool day:
Of course she packs jeans – half of the people touring the gardens (at least!) will be wearing jeans. Very unlikely to cause anyone to look twice:
One thing she always assumes is that she can take OFF a layer, but that she should start the day dressed warmly. The most low-key flannel shirt humanly possible is her favorite!
If she's only going to be away overnight, she has plenty of clothes packed at this point: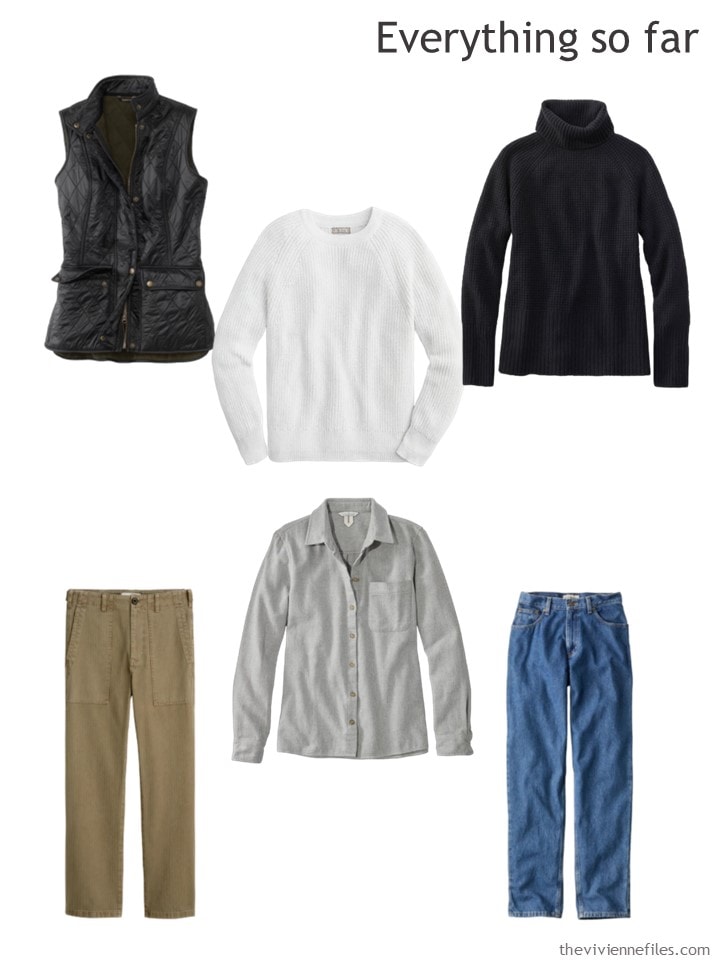 She likes to pack for at least 2 nights away – possibly three, so she stops to think about what will be both useful and low-key…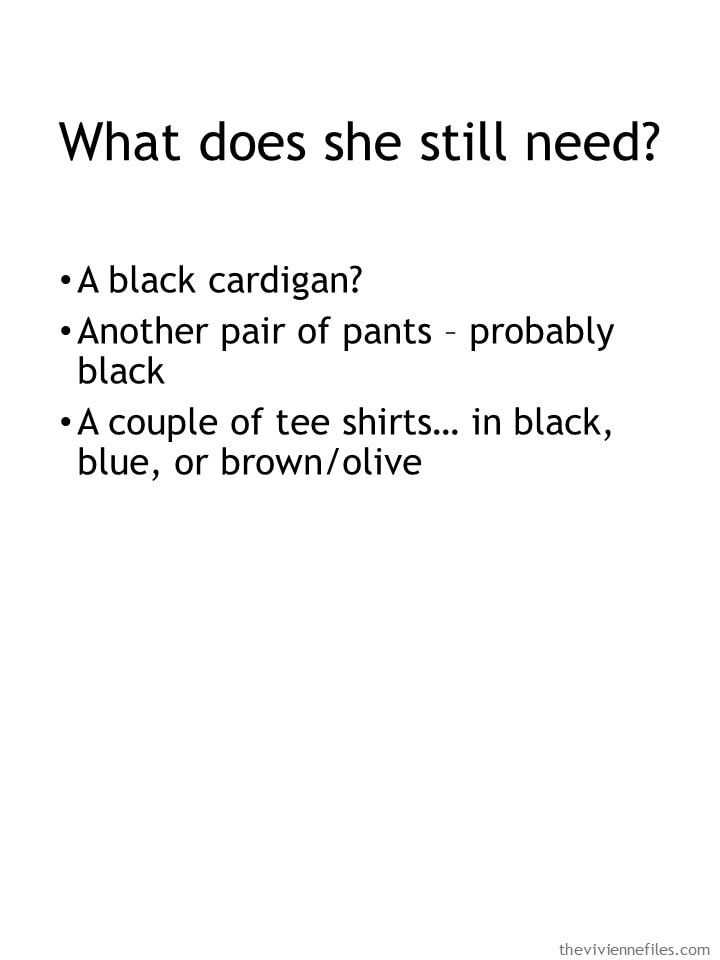 A warm, beautifully cabled cardigan?
Black pants? Corduroys are always appropriate for cool weather, and when she spots her favorite shoes in a color that's perfect with her tan pants, just tosses them into her bag too!
It could get warm – a short-sleeved tee shirt in denim blue will go with everything she's packed so far. A pretty scarf is never a bad choice, too!
She CAN'T find a top that really matches her tan pants, so she backs away from that idea, and thinks about what she might want if the weather turns cool. A cotton turtleneck that she can layer under 2 or 3 other things is a good choice – it packs tiny, but can make a big difference on a windy day!
And a small handbag – while she doesn't take notes or photographs while she's touring, she still needs at least her phone and wallet…
Here's where she is – 10 garments, but not quite enough accessories, maybe…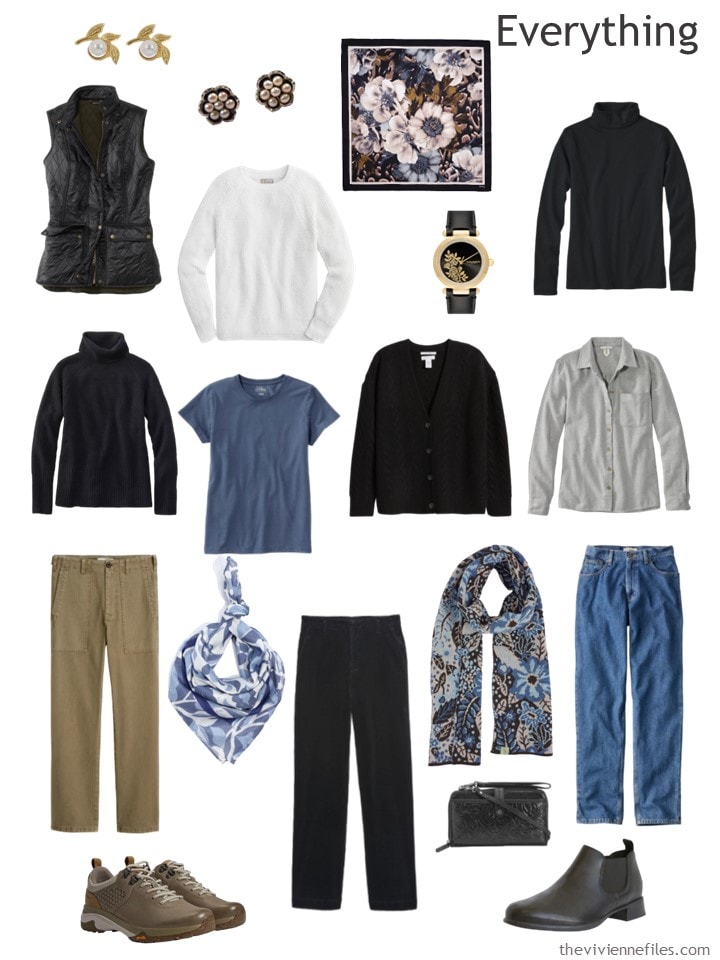 Her favorite waterproof sneakers in black, denim blue floral earrings, a pretty floral bracelet, and AN AMAZING scarf:
Now, she has a wardrobe with a lot of versatility, options for a range of weather situations, and a glorious assortment of floral-themed jewelry and scarves: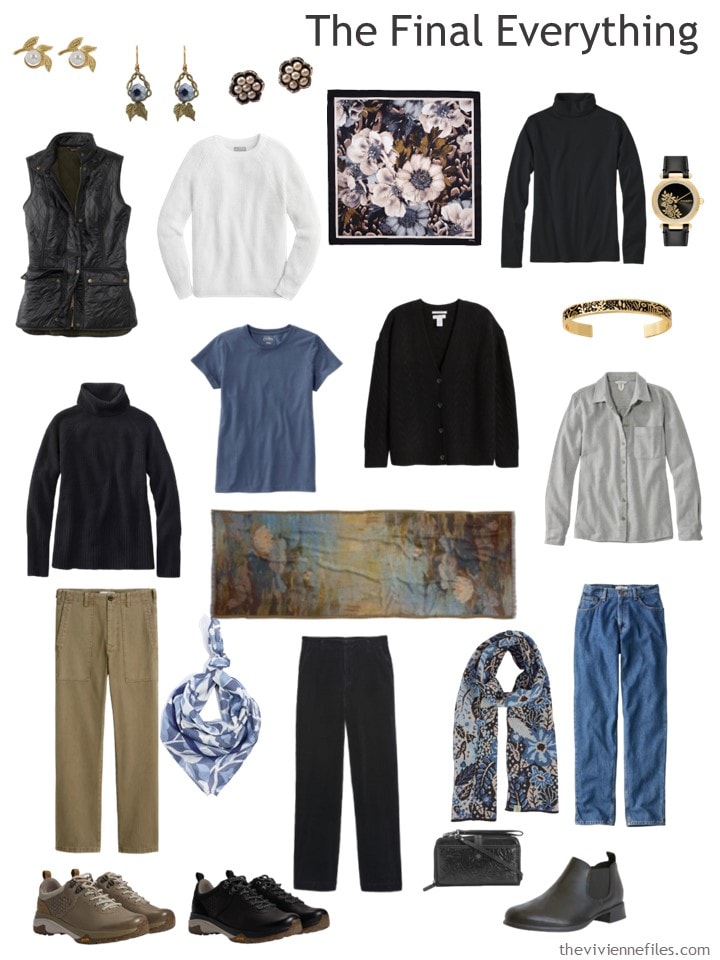 She's packed this before, so she KNOWS that it works. But for our amusement, let's take a look: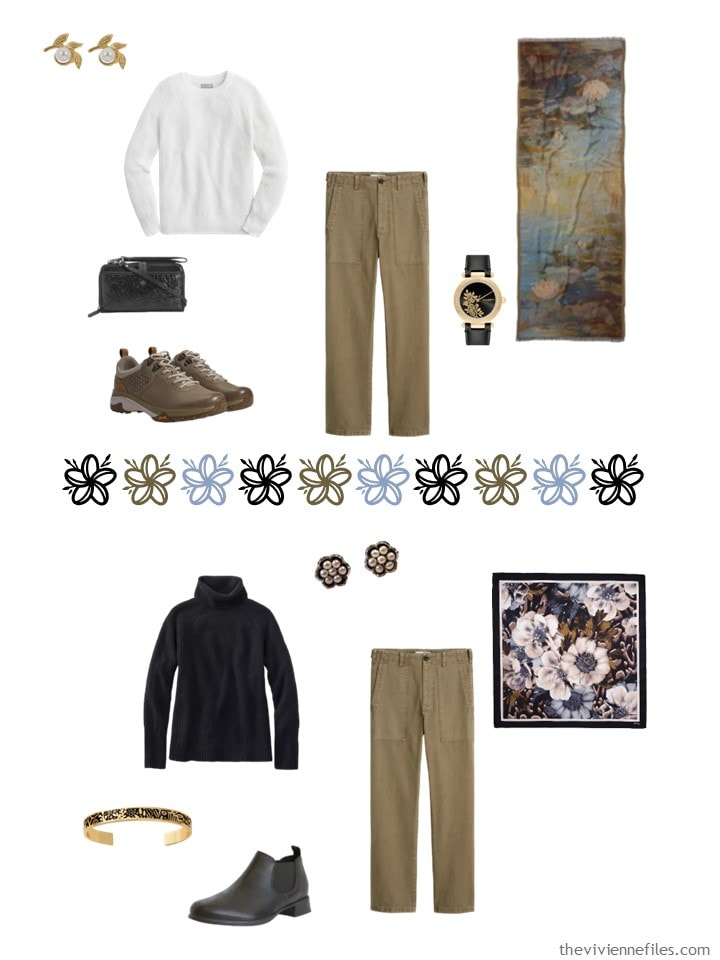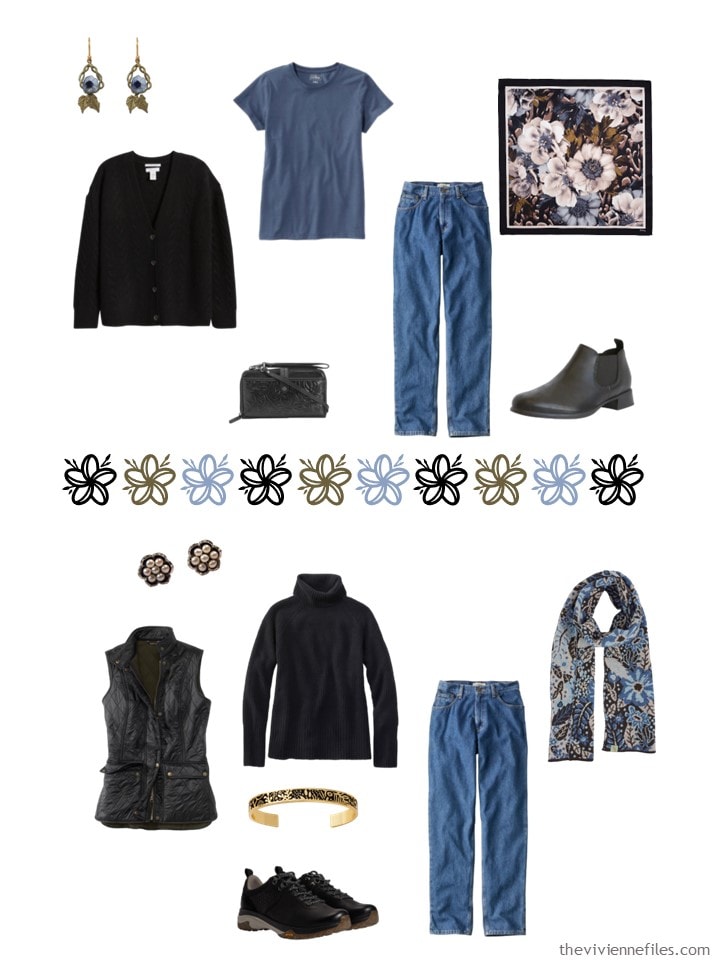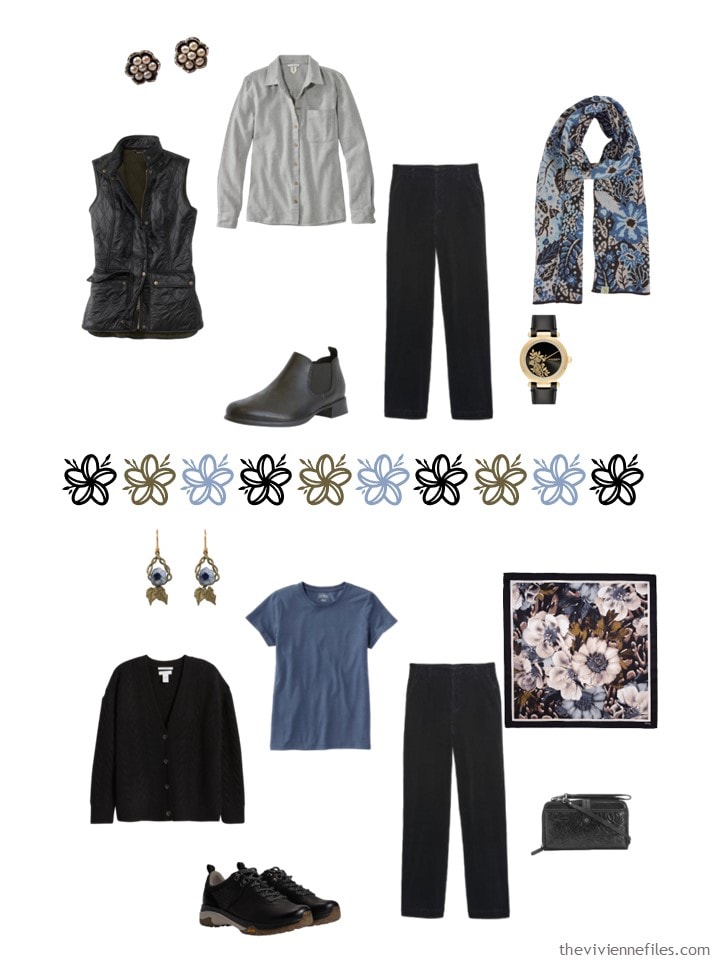 Interestingly, she does NOT have a garden at home; she lives in a condo!
love,
Janice
p.s. Six years ago, our heroine was working with a color scheme that she's used since she was young – based on a photo of The Heart Nebula!
p.p.s. Don't forget that Echo has beautiful scarves, in limited editions, to raise funds for a wide range of charities. Which do you love?