August 16, 2023
A Calming Presence
That's how she's been described, and she's happy with that. For years, she has worked toward being a mature and reassuring woman… If you want a "grown-up" in the room, she's what you need.
At work, she always wears a dress or skirt under her robes; nobody would know, but she feels that it's all a part of her demeanor…
So even when she travels, she sticks to her classic clothing preferences, accented with timelessly elegant accessories:
Often, she is the only person in the room wearing a skirt or dress. She doesn't mind; she feels comfortable, and authentically herself! THAT is what real style is all about…
She fully understands that there may not be another woman in the world who would dress this way. Maybe that's as it should be!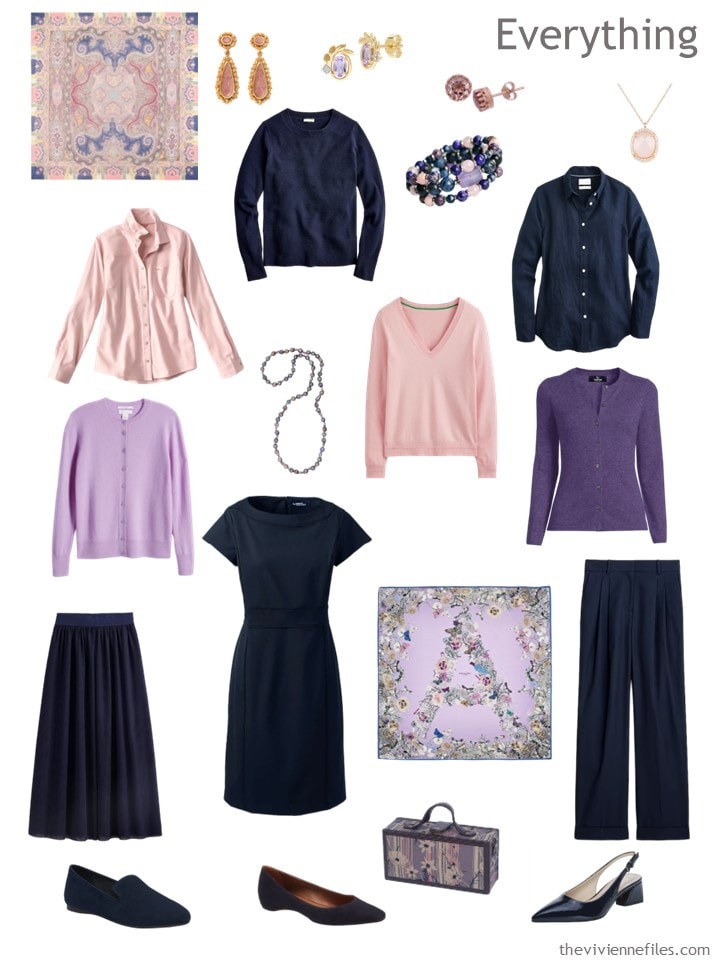 Her wardrobe is not without a bit of variety, and a range of moods. But it's essential to her that the variety is something she has chosen, and that the moods are HER moods…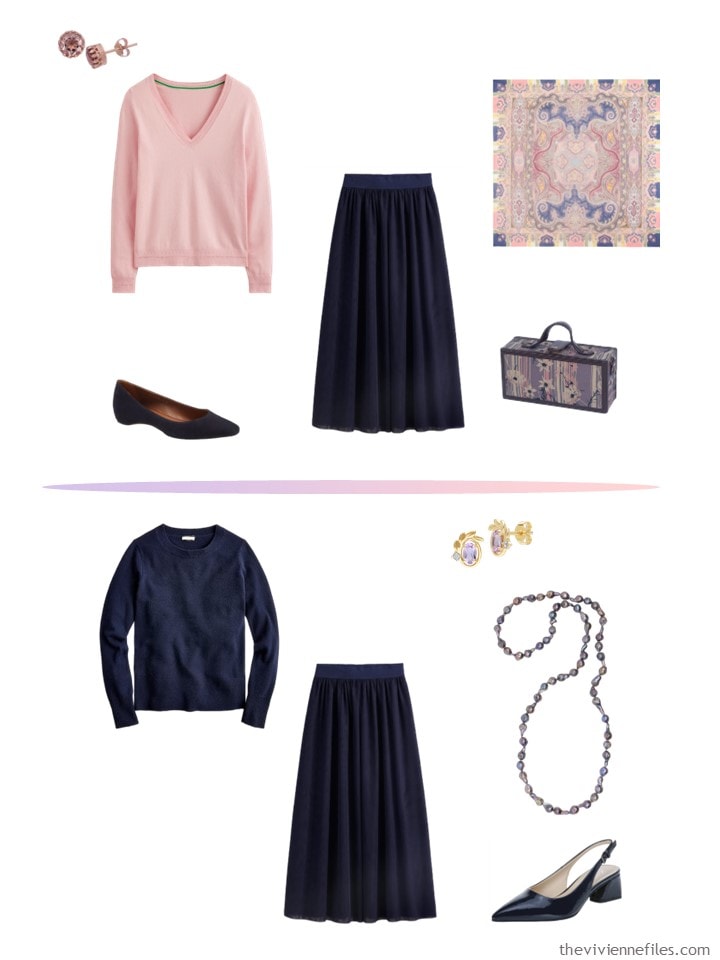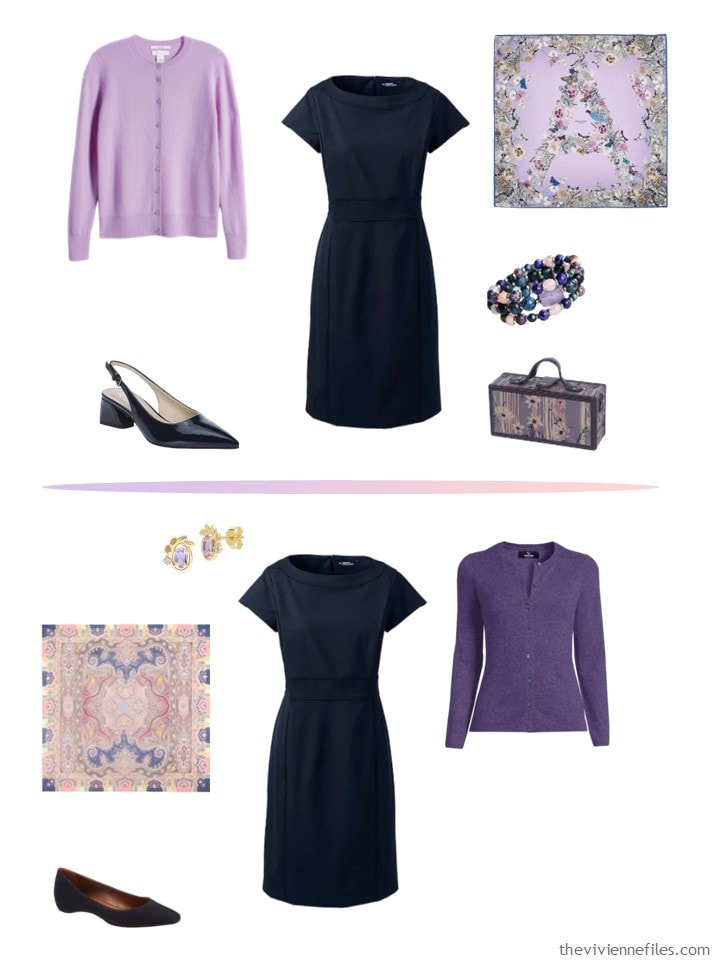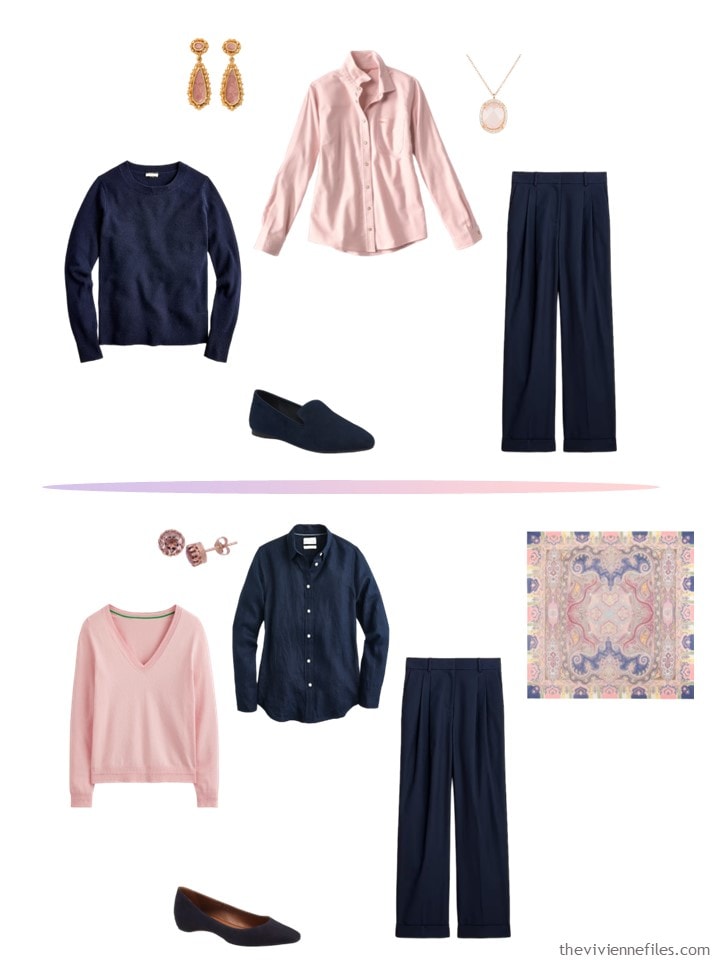 She is fascinated to watch other people, and to note that you never see 2 people dressed alike (unless it's on purpose!).
That is how it should be.
love,
Janice
p.s. Nine years ago (eek!), we looked at the possibilities of a Four by Four wardrobe in brown, grey, green and gold. It stands up to the passage of time!