May 17, 2023
I've never heard of Bror Lindh – what fun to find new (to me) artists!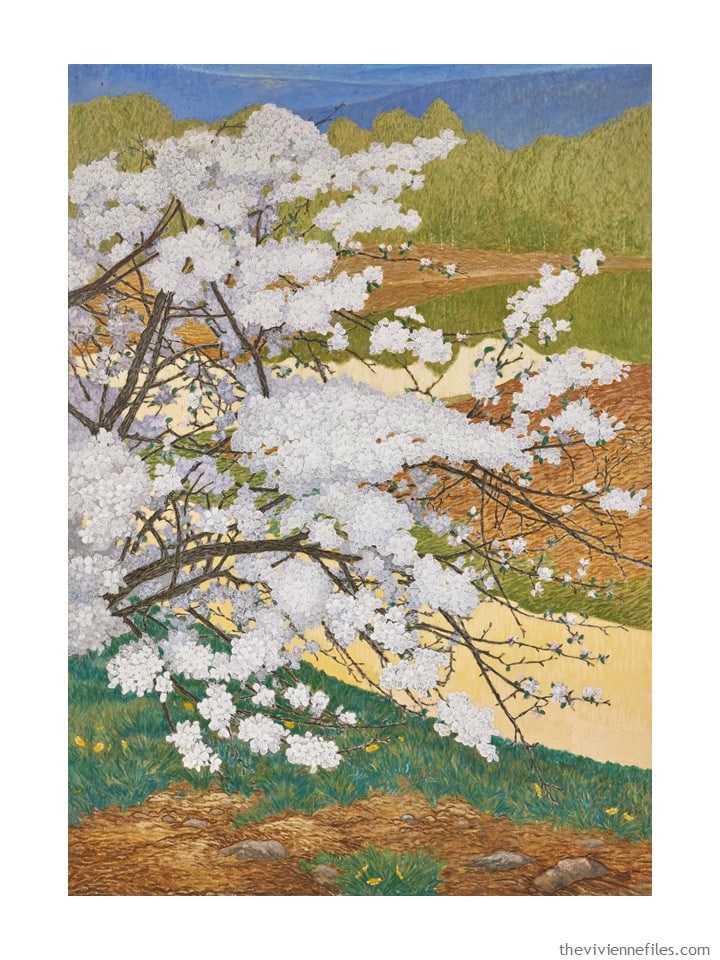 Our heroine chose to include the darker green of the grass under the tree, rather than the more yellowish green out in the sunlight. Good move, I would say!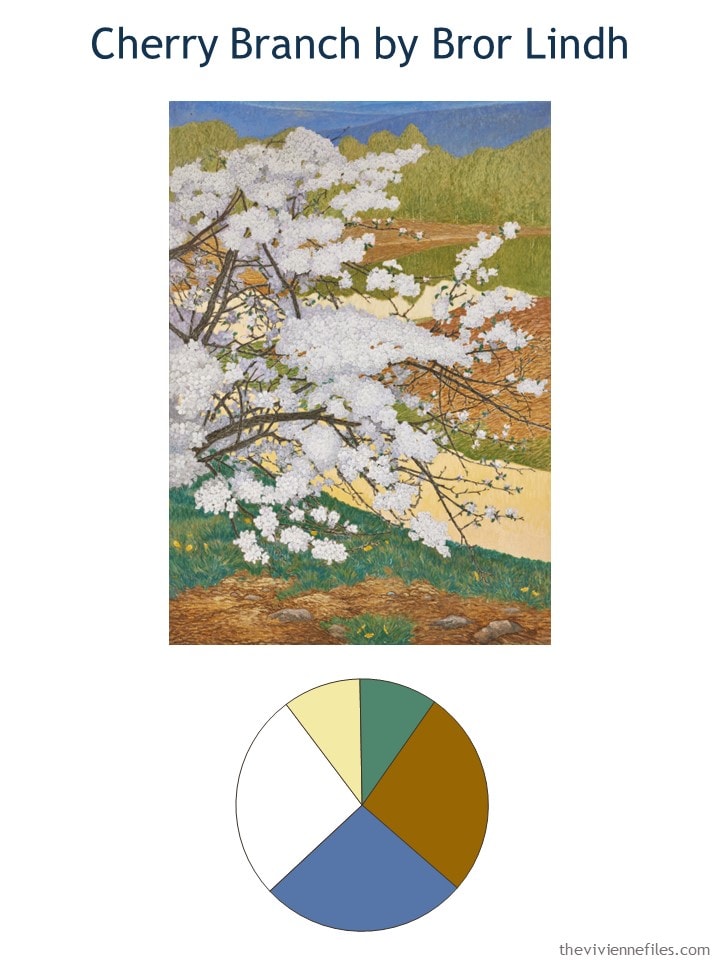 Garden Tour Weekend
A group of her friends are going along – but the weather is expected to be unseasonably cool! Annoying, but not something that will keep them from attending…
They've been assured that there will be NO walking in grass or soil, so they can just wear comfortable shoes without worrying about bringing waterproof boots with them! (they have been on tours that felt more like trekking through the deep forest…)
She wants to be warm, but also have a variety of colors and accents:
Just in case it warms up, she packs a skirt and a couple of short-sleeved shirts. The shirts can always be worn with her denim jacket; the skirt may never get out of her suitcase! And sandals are a definite "may never see the light of day" addition…
But if the temperature suddenly warms on Sunday, she wants to be prepared!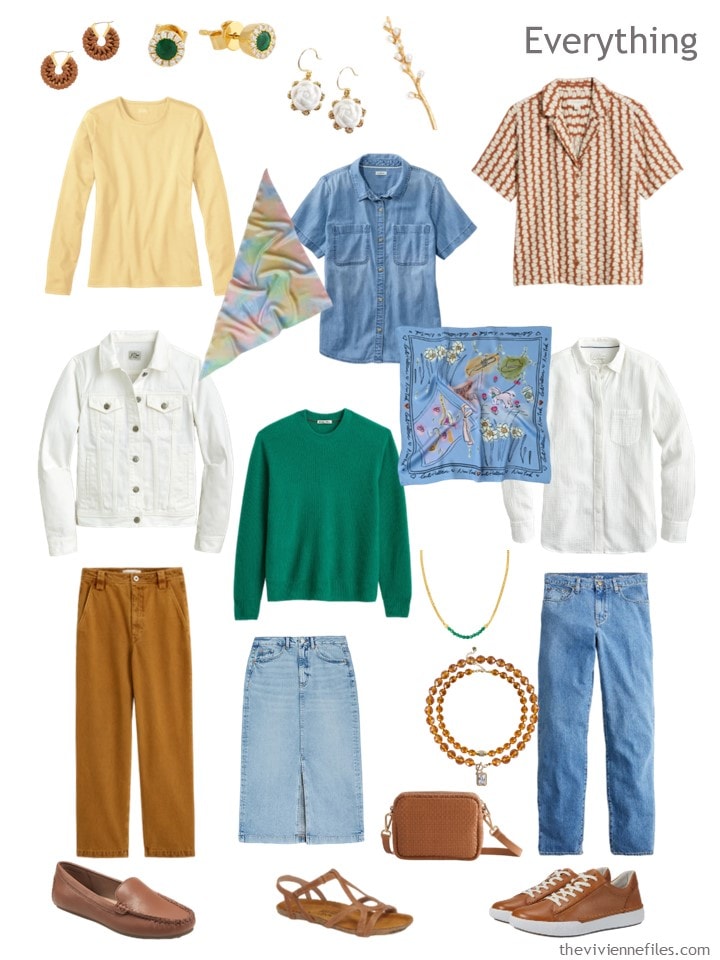 Her friends are garden fanatics, so the most they will ever notice about her clothes are the pussy willow brooch, or the floral earrings…
But she likes to be sure that she has at least a couple of good options; it just plain makes it easier to travel if you don't have to wonder about what you've packed!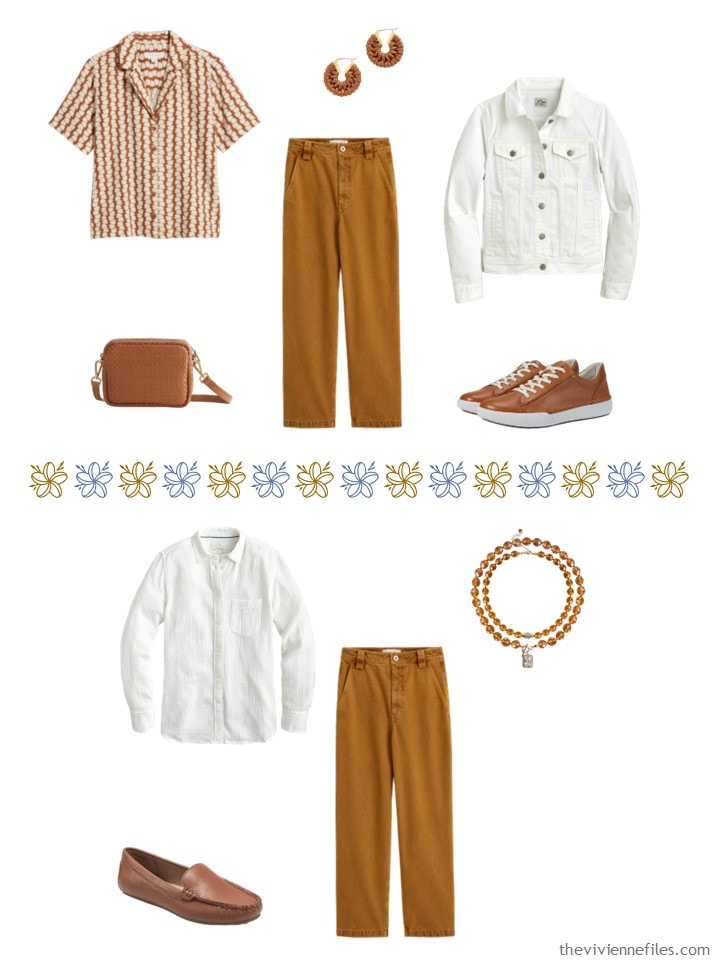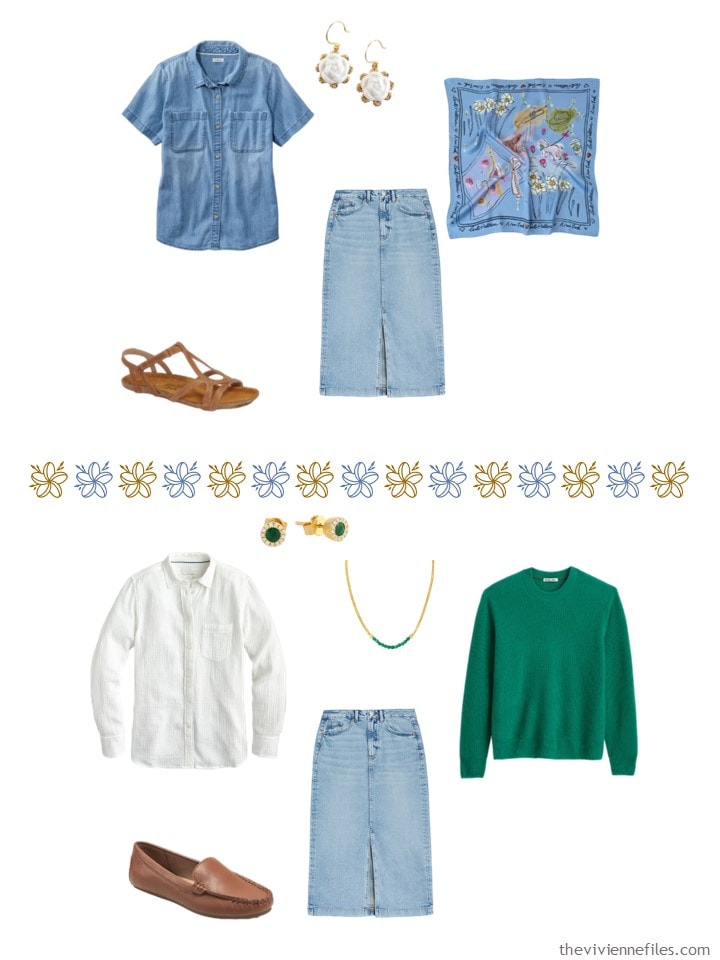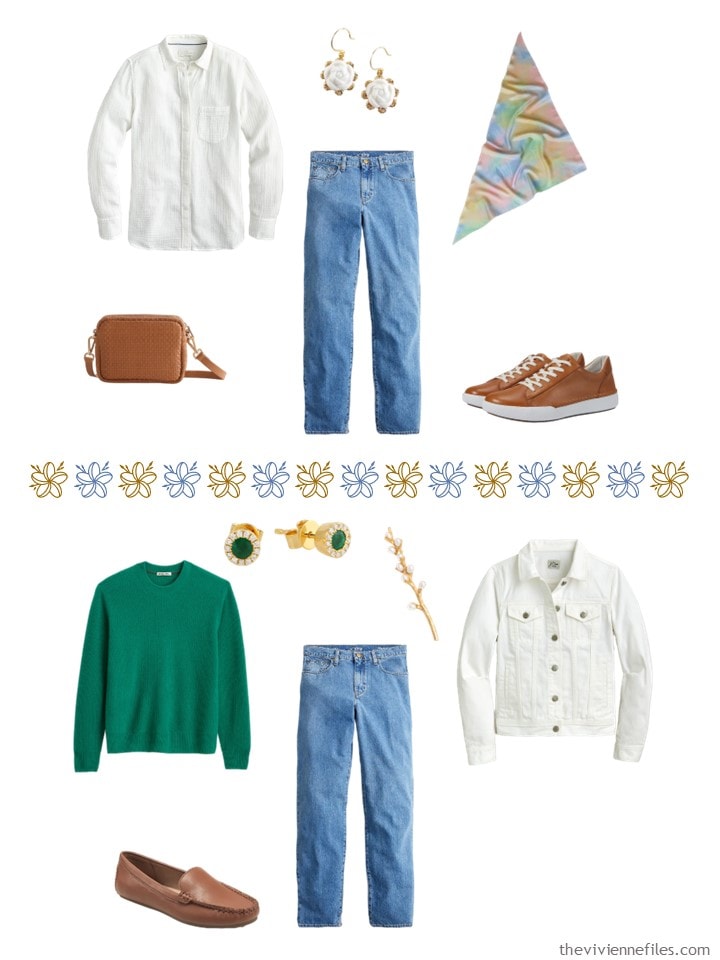 In the greater Chicago area, you can find a Garden Walk almost every weekend most of the summer. What a lovely way to spend an afternoon…
love,
Janice
p.s. Four years ago, our heroine HAD to finish editing her book! Happily, her friends invited her for the week, and promised to do everything possible to help her get her work finished. The best of friends!