May 19, 2023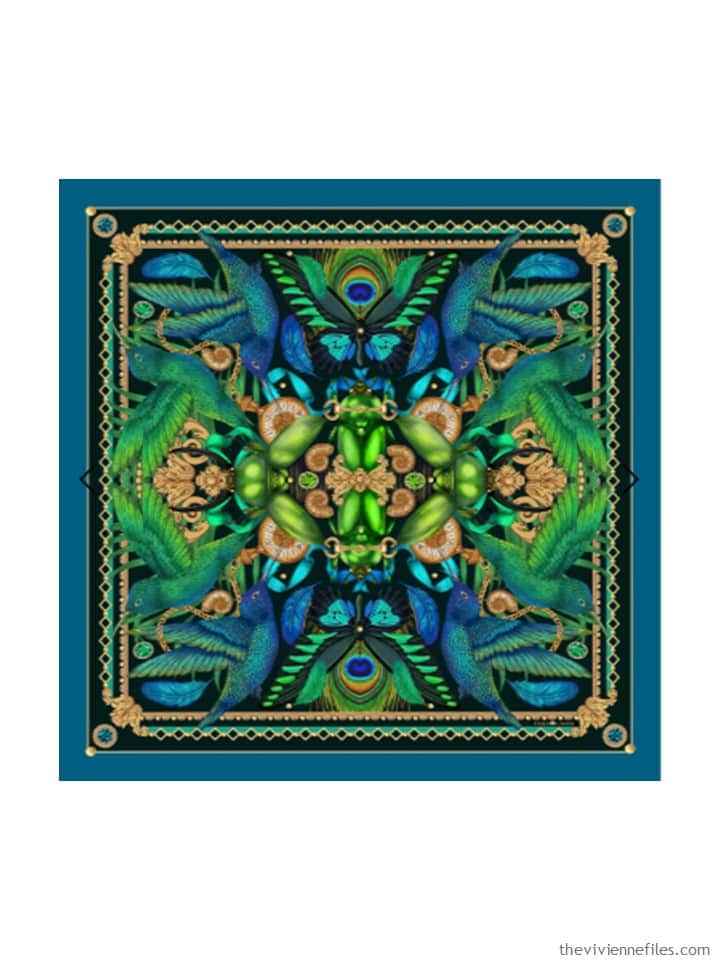 A Wedding at the Lake
She's not convinced that she would want to drag a long white dress across the lawns, boat ramps, errant piles of discarded bait etc., but it's not her wedding!
But she will be beautiful, and just dressy enough to be festive!
She's one of those women who would be happy wearing all black, all day, every day, but of course you can't do that for most weddings – especially one that's immersed in nature!
So she focuses on her favorite scarf, and chooses her wedding outfit (and other garments) accordingly…
She looks lovely in green and blue – her family will be beyond thrilled to see her in a dress, and a green dress at that!
And an off-the-shoulder top for the rehearsal picnic? They will be speechless…
Surprising one's family is always amusing, isn't it?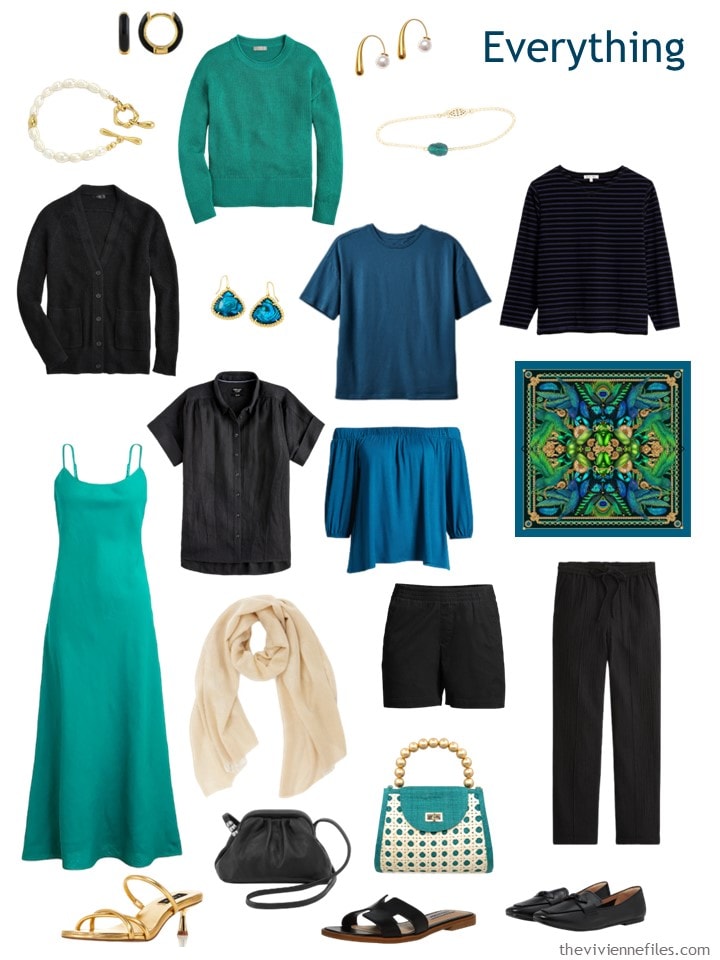 For such a small travel capsule wardrobe, she really has quite a few options, depending on what the weather does. She fully expects to change OUT of the gold sandals and back into her flat black sandals as soon as the dancing starts!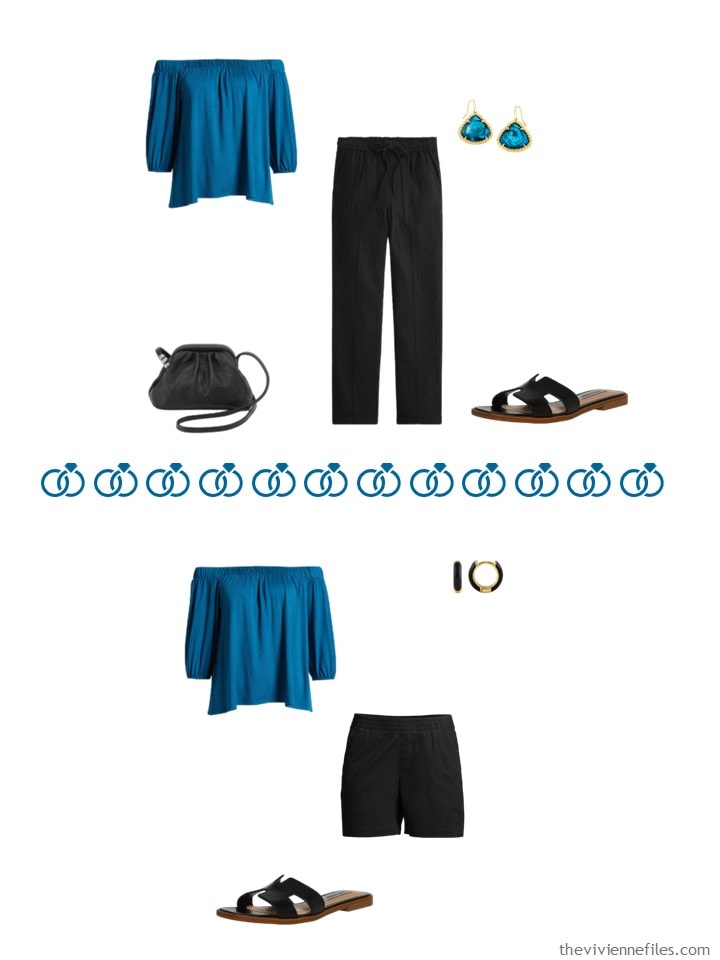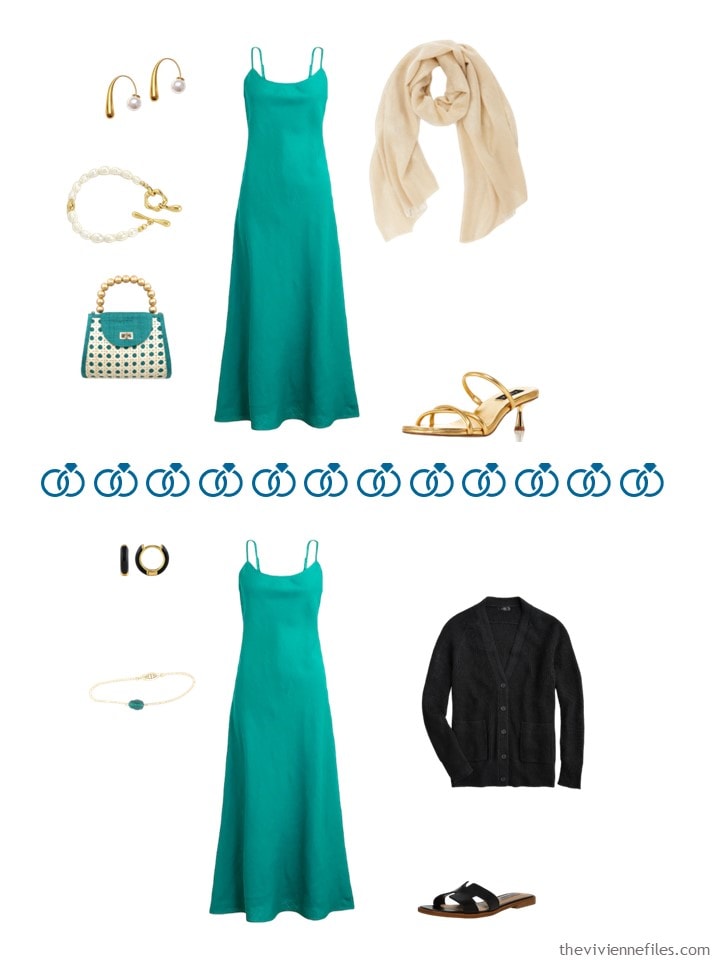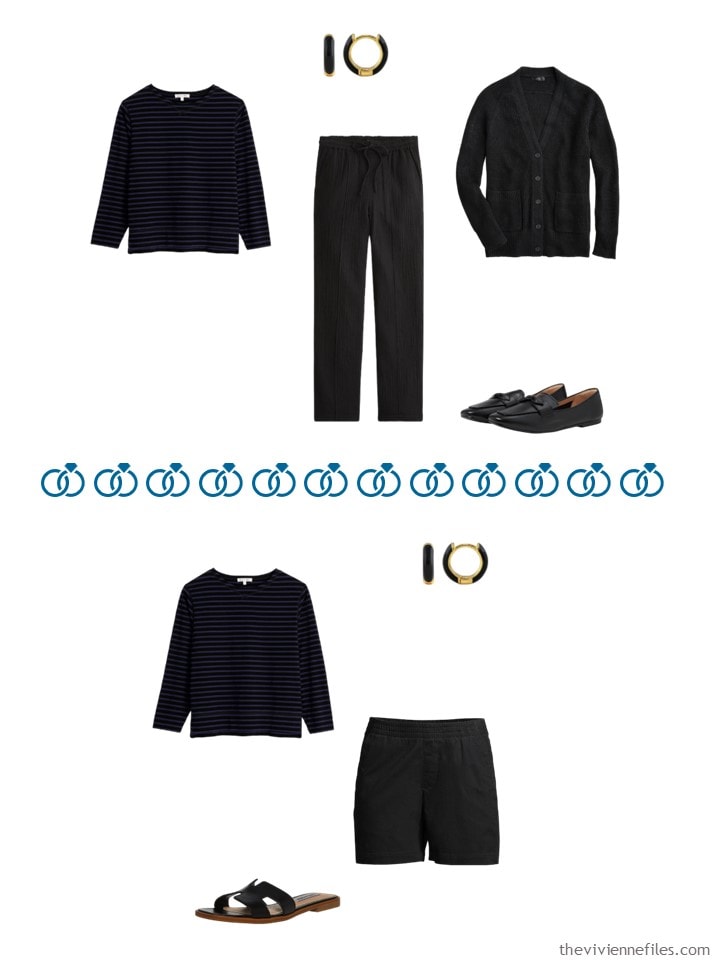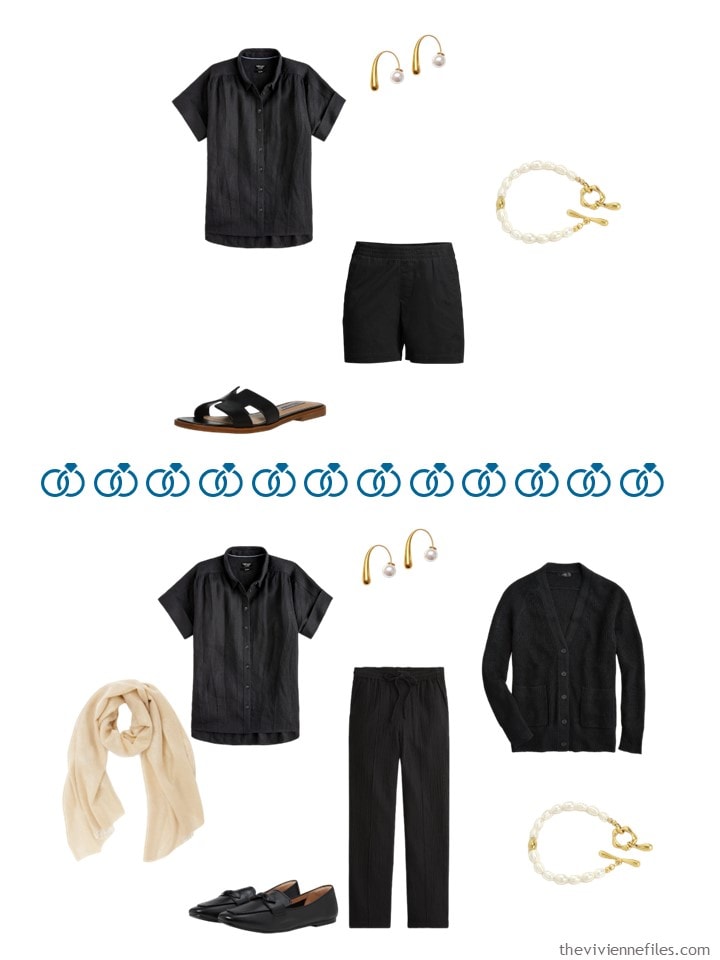 Have you ever been invited to an unusual wedding? I once went to a wedding where more than half of the guests wore black dresses – and NOBODY told me that was a thing.
I'm still irked that I BOUGHT A DRESS THAT WASN'T BLACK, just to wear to that wedding… Sheesh!
love,
Janice
p.s. Seven years ago, we added accessories to a black, grey and blue wardrobe; I love accessories…