May 15, 2023
It's sort of hard to conceive of this coming winter, since summer has just started, but the people at Pantone are always way ahead of the rest of us…
Today, I'm only showing you 5 of the 10 colors, because many of these colors are proving to be… elusive… If I'm successful in finding the other 5, I will share!
Let's start!
This persimmon is a pretty compromise between orange and red…
In order to see if these colors will work well for some of us, I want to add each color to a simple navy or beige outfit, and see what happens!
You could of course wear your new sweater with either pair of these pants, but I thought that the best look was bringing Persimmon accessories into simple, neutral outfits: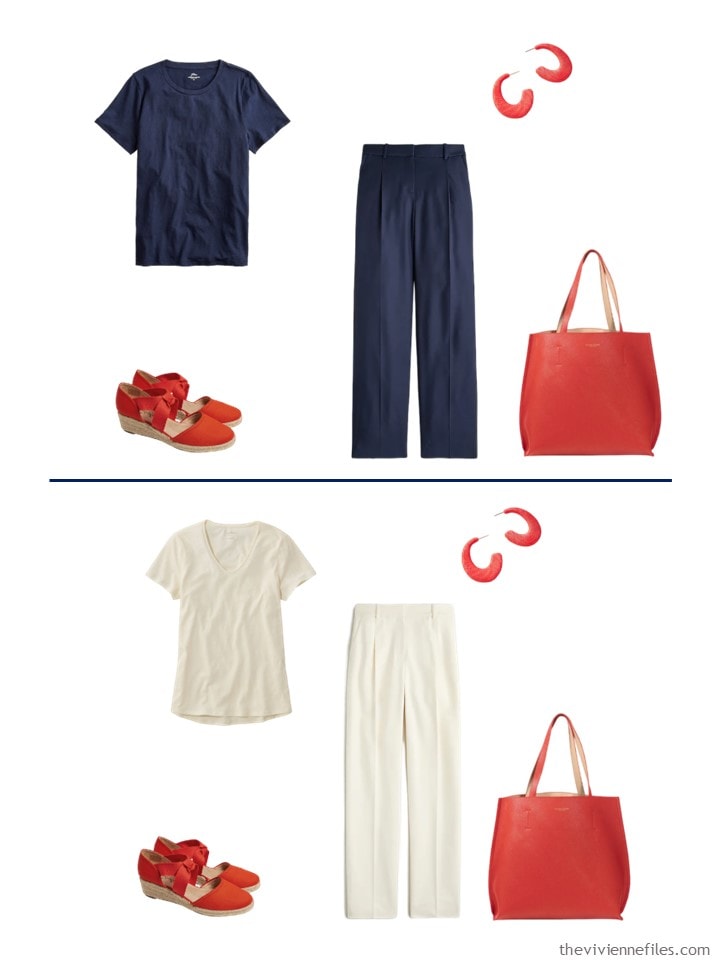 Our next color is Conch Shell – so pretty, and relatively easy to find! I'm not necessarily suggesting that our heroine would wear all 5 of these pieces at the same time – unless she wants to!
This color goes nicely with both navy and khaki…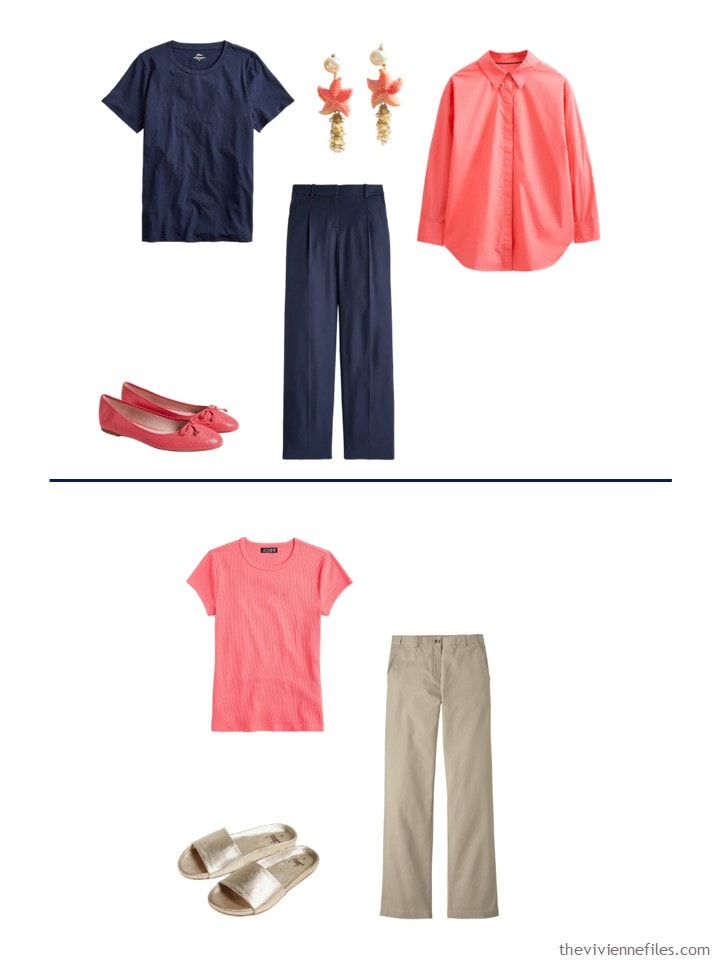 I'm old enough to remember when you could ALWAYS find red clothes. Always. Not nearly so easy now…
And again, I'm not suggesting that our heroine would want to dress in ALL THIS RED, unless she's going to a Cardinals game…
One of the joys of wearing red as an accent is that it goes with EVERY neutral. It could almost be a neutral itself!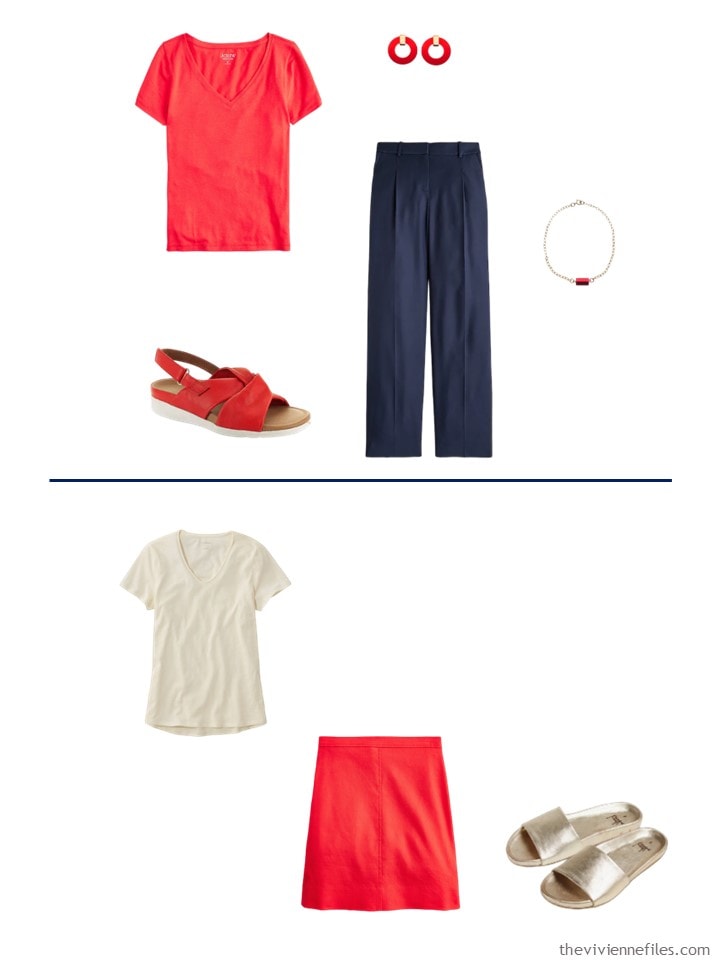 Sharp Green actually exists as a color in the world of current retail – although finding a nice garment, with a decent photograph, would make one pull out their hair…
Again, this color looks good with both of our neutrals, although one might wish for a pair of Sharp Green canvas shoes to wear with the sweatshirt…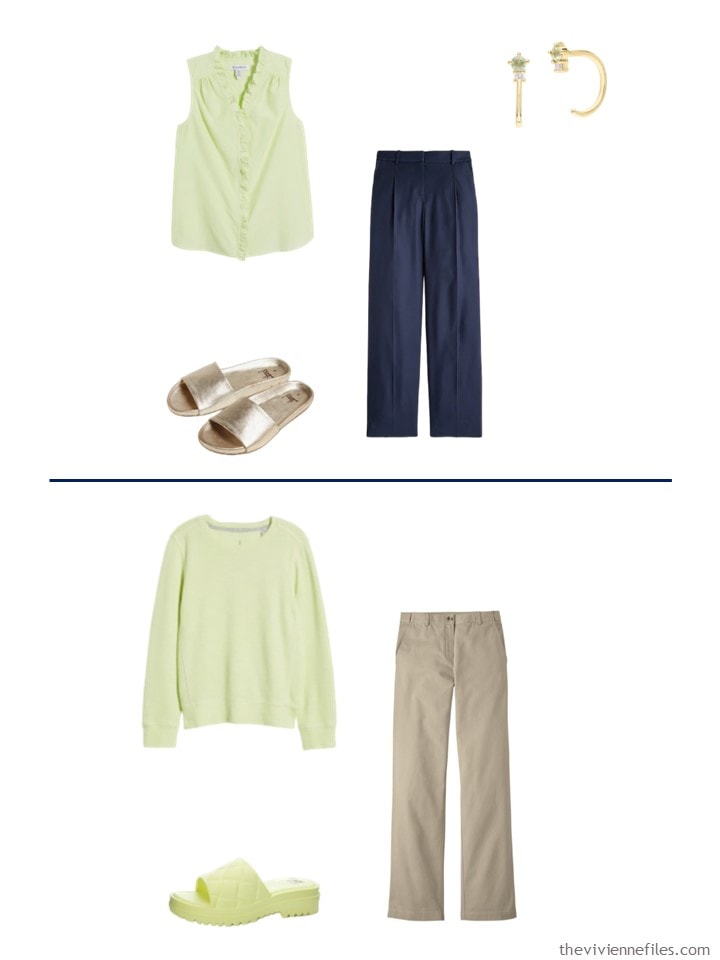 Our last color for today is the interestingly named Lacecap Hydrangea… I found things in French Blue that came very close!
Here's the question of the day – I did NOT like this color with either navy or beige! And I can't explain why…
So I opted to take the accessories from our heroine's shopping and wear them with solid navy, and I took the excellent gold sandals from her beige outfit and show it with the blue.
I think it's just me?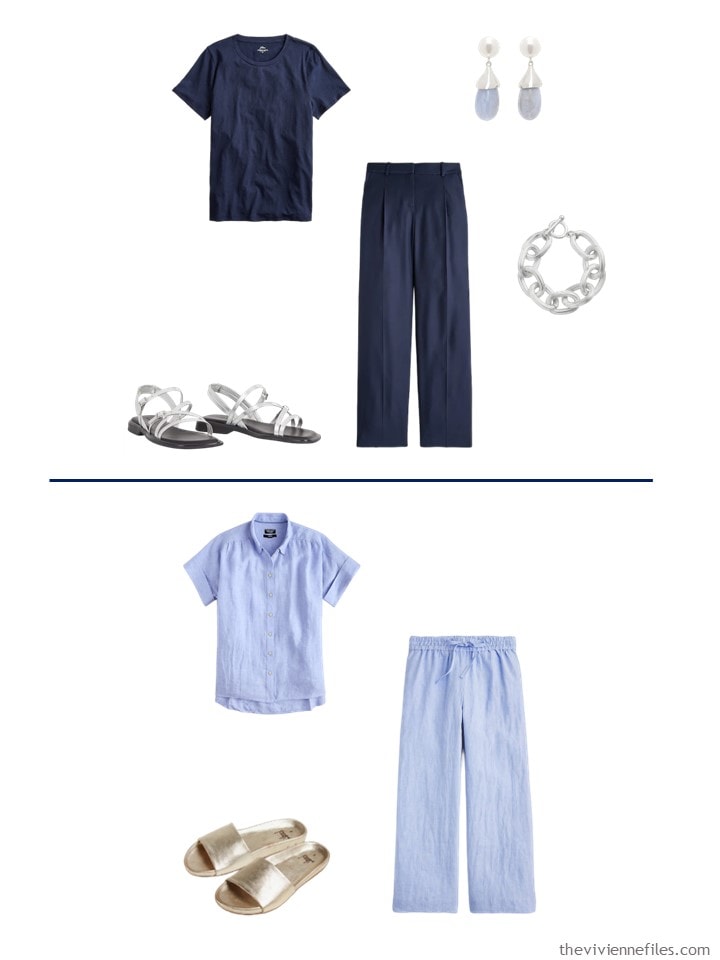 I think all of us have color combinations that rub us the wrong way – I know that many of you can't stand black with yellow, or black with orange…
Do you have a combination that you just can't imagine wearing?
love,
Janice
p.s. Eight years ago, we were thinking about the merits of REMOVAL, rather than ADDITION, as a problem-solving method…