March 13, 2023
She is ready to simplify. The recent report "Unfit, Unfair, Unfashionable" recommended that people living in 4-season climates should have a wardrobe of no more than 85 things – garments and shoes…
For winter, she's going to start here:
If she's going to have 85 items, that means 22 per season, with a bonus item; she's already decided that her bonus item will probably be a wool dress than can be worn all year!
The colors: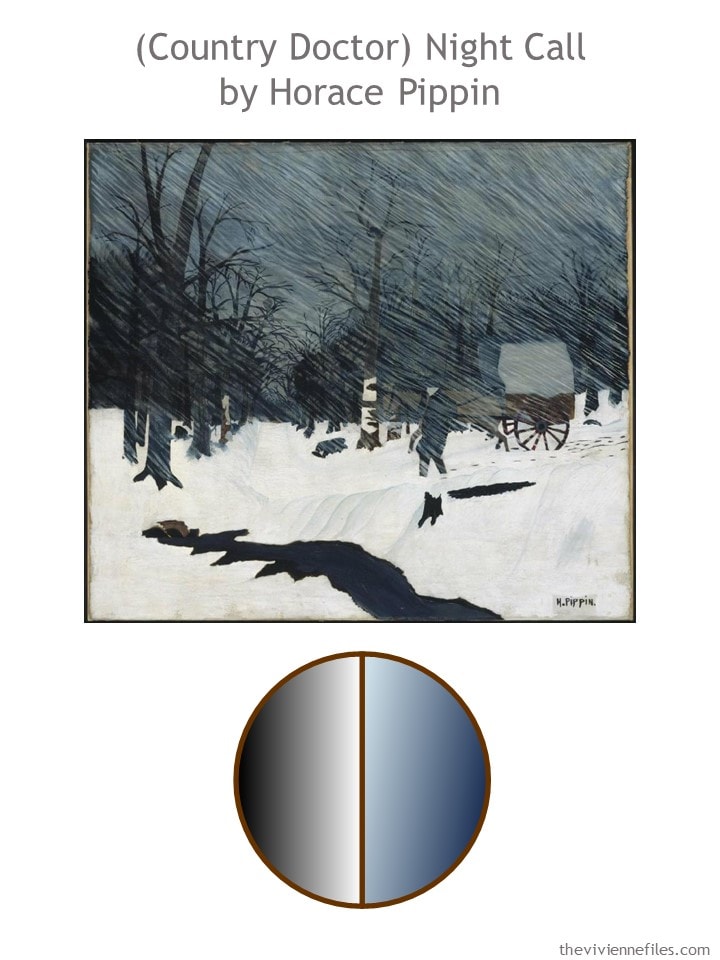 She's going to go outfit by outfit – 3 garments and a pair of shoes… And she's starting with jeans!
Next she starts with her black knit pants…
A simple grey and white outfit with jewelry:
And black jeans too! Her life is pretty casual…
She still has plenty of "space" for more garments; after much pondering, she adds these:
Are her clothes going to work out? She tests them in the 4 by 4 Wardrobe Template to get a different look at them:
Of course, she's going to wear more jewelry than just what she put with her outfits! And more scarves too… But at this point, her magic number is 20 garments + shoes.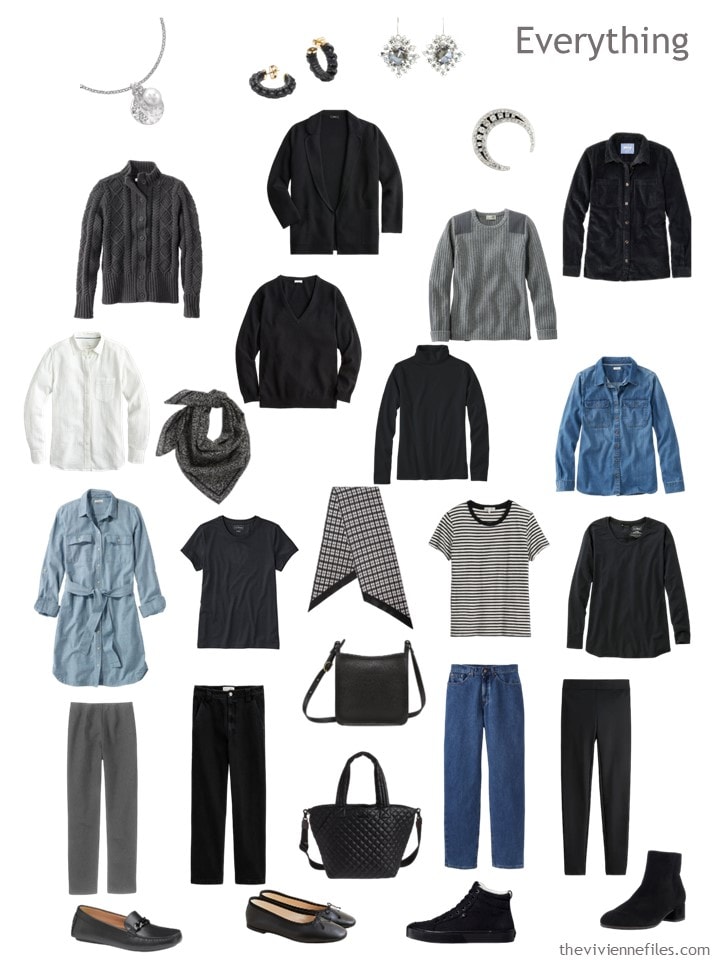 Her options are good!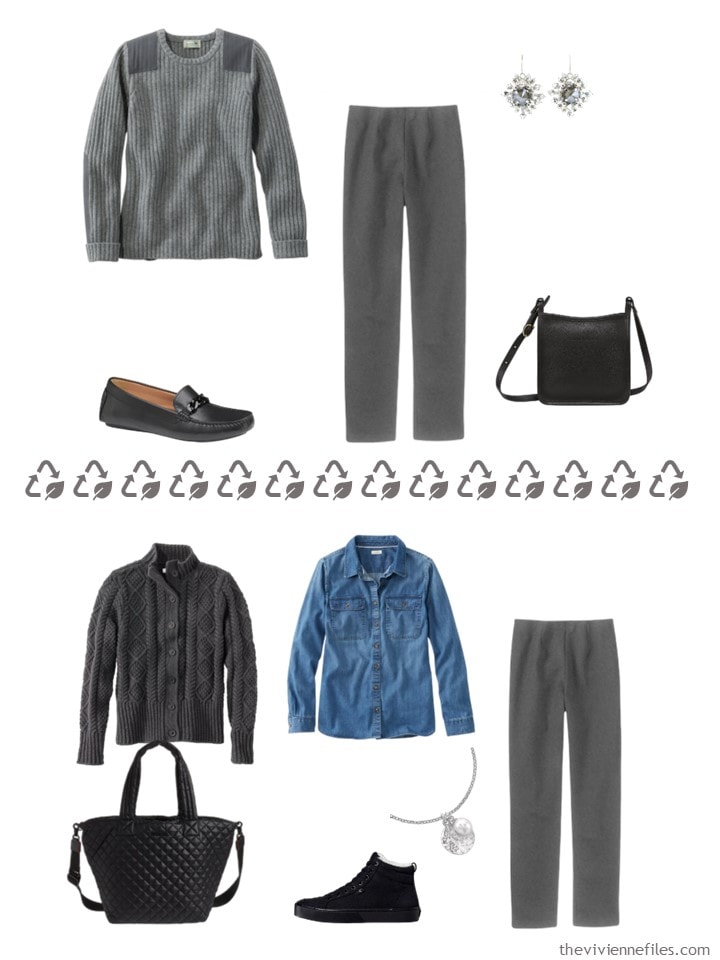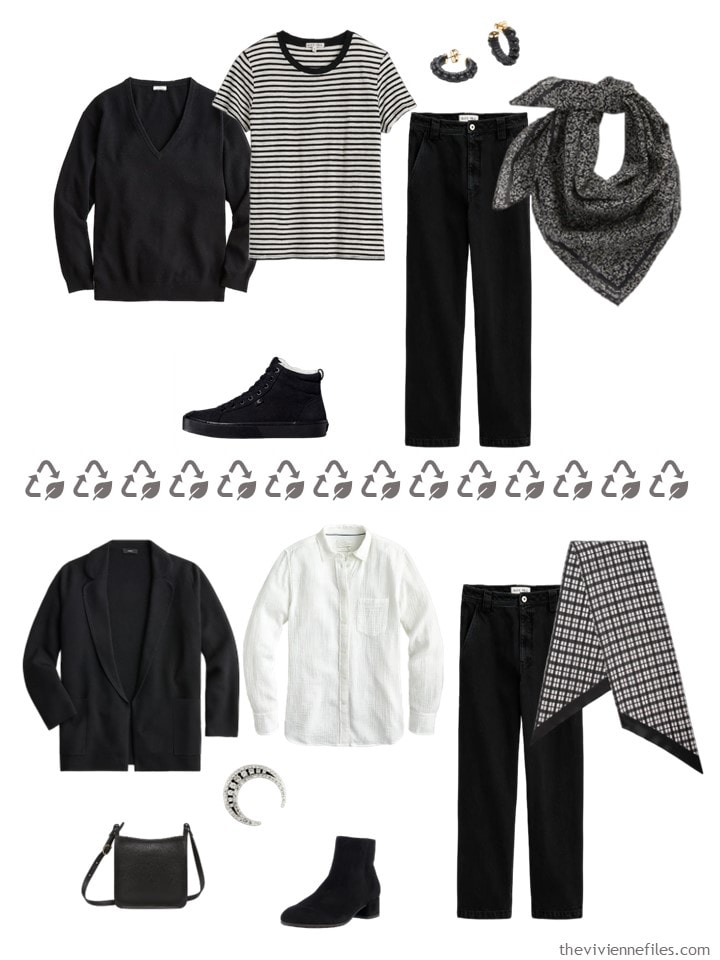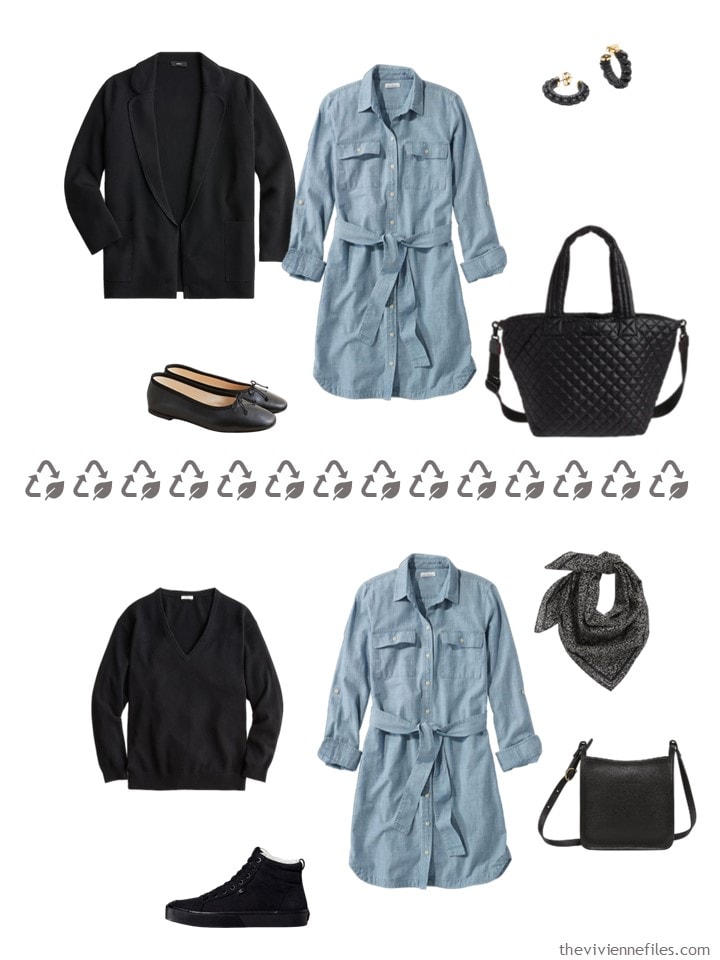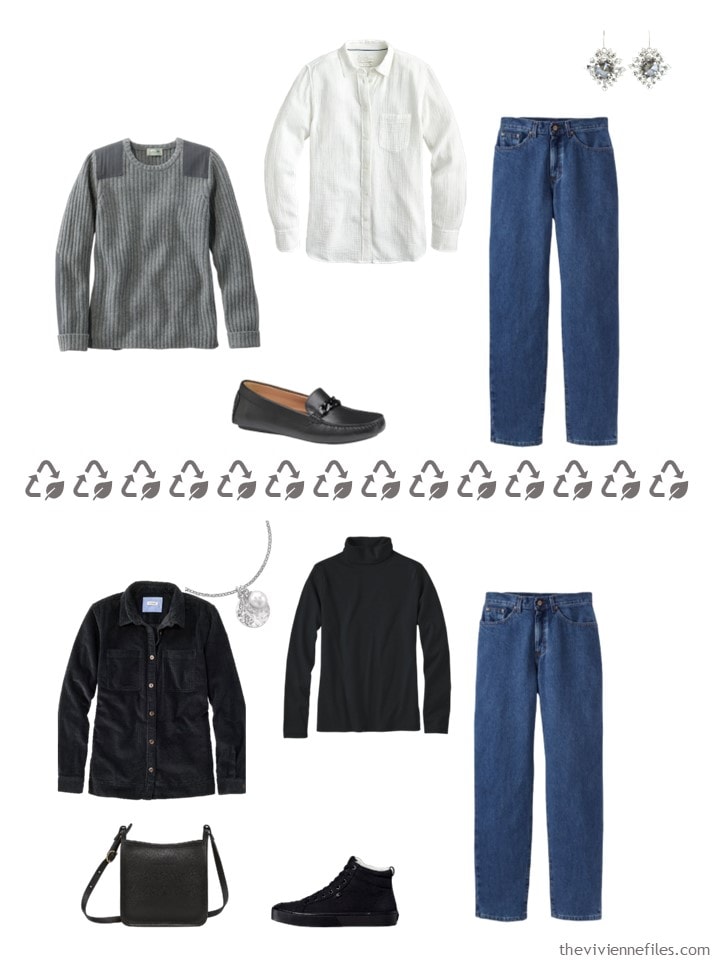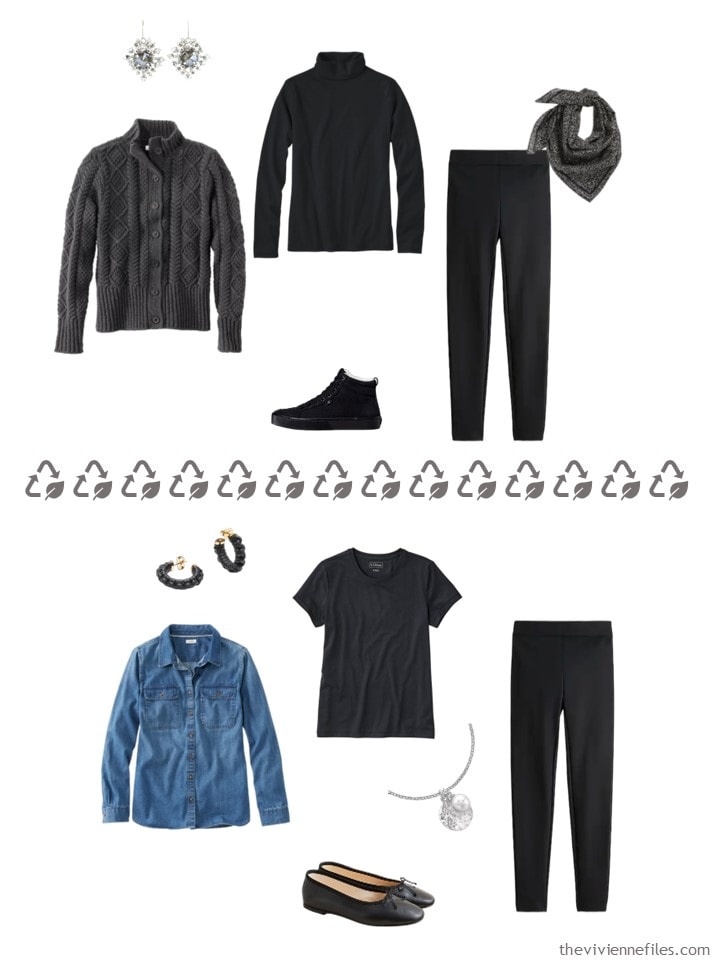 If she can do this 4 times a year, she can keep her wardrobe to a size that is within recommended guidelines to avoid piling on pollution. Not a bad goal…
This report, to which I linked at the top, is not the easiest thing you'll read this year, but it IS fascinating.
The big recommendations?
85-piece wardrobes, including shoes.
Buying no more than FIVE new garments per year; everything else is expected to be purchased second-hand.
Keeping every garment at least 9 months longer than you "normally" would.
Launder less.
Possibly the most interesting thing I learned was the degree to which France is very near to consuming fashion at environmentally safe levels, due to a handful of laws they've passed. Fascinating…
love,
Janice
p.s. Eight years ago, the wardrobe based on La Grande Odalisque by Ingres was a taupe-lovers dream!