March 22, 2023
Our second heroine who plans to use a LOT of beige in her Spring and Summer wardrobe!
Here is the art that inspires her – she is captivated by the dark, intense lines against the neutral background…
this wardrobe would work really well with chambray/faded denim as a neutral, too!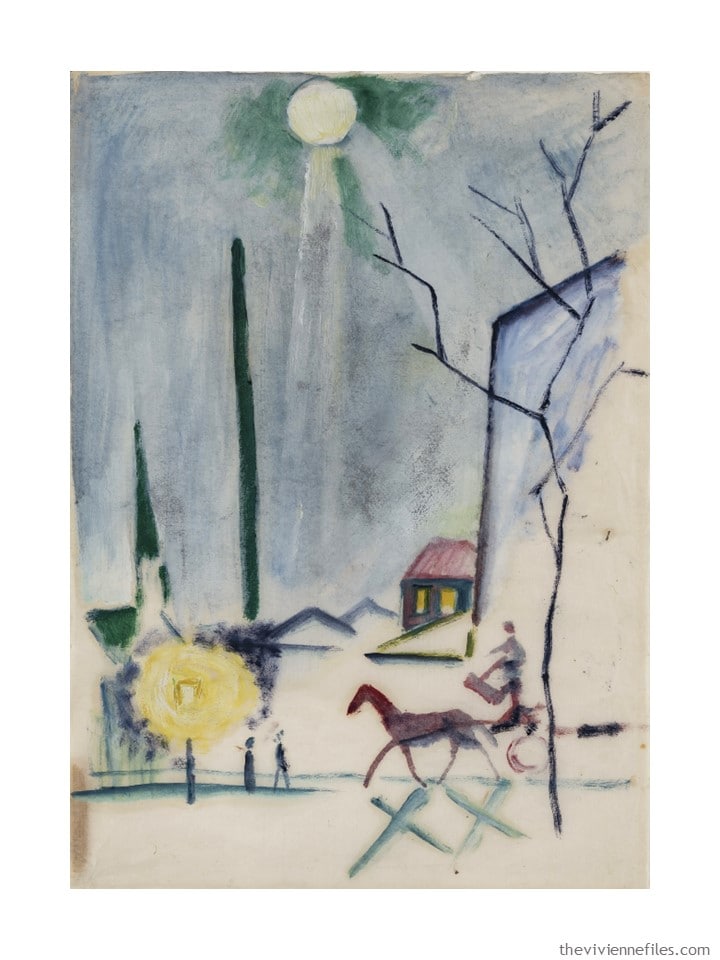 She's excited about the prospect of wearing deep, saturated accent colors with beige; her coloring is intense, and she is confident that she will look just right in these high-contrast outfits…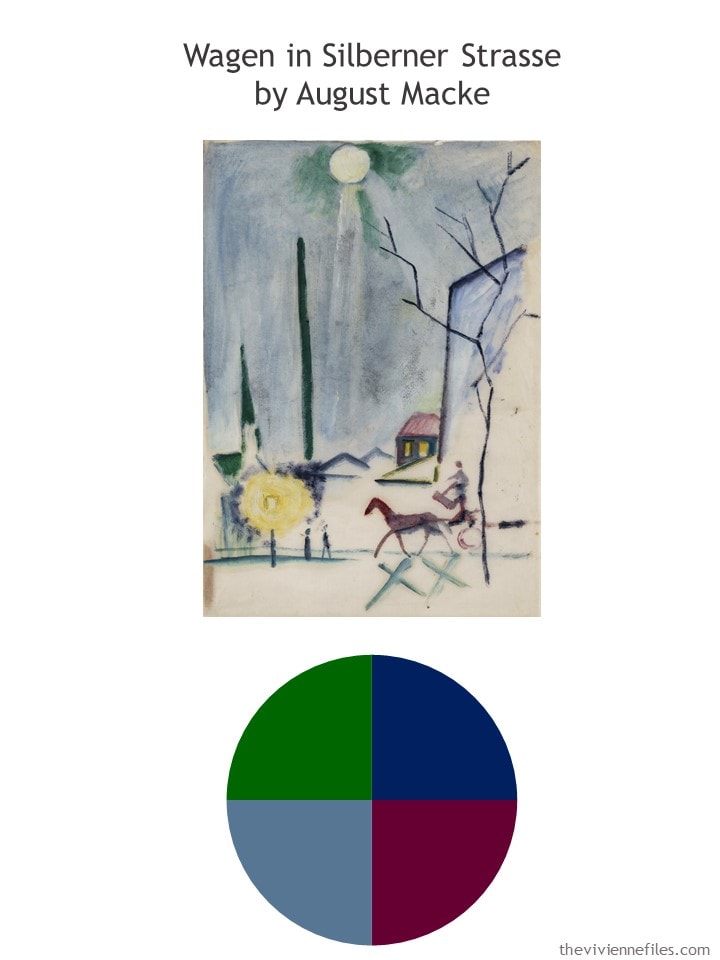 For starters, she assembles the beige core wardrobe that all of our heroines will have in common:
And THEN she finds 8 garments for accent – chambray shorts and a matching cardigan, and then navy, green and cranberry shirts and tops!
If you like this shade of green, Mirla Beane has dresses in this color…
It all looks great on a 4 by 4 Wardrobe Template, but the REAL proof is when she gets dressed!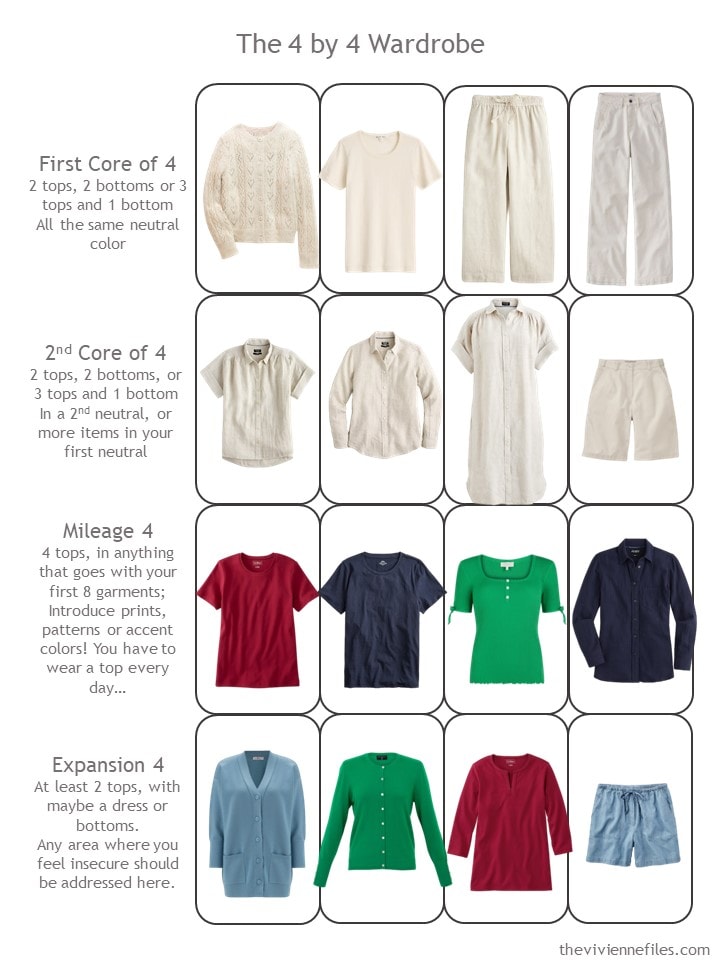 When everything is just assembled on her bed, it looks great!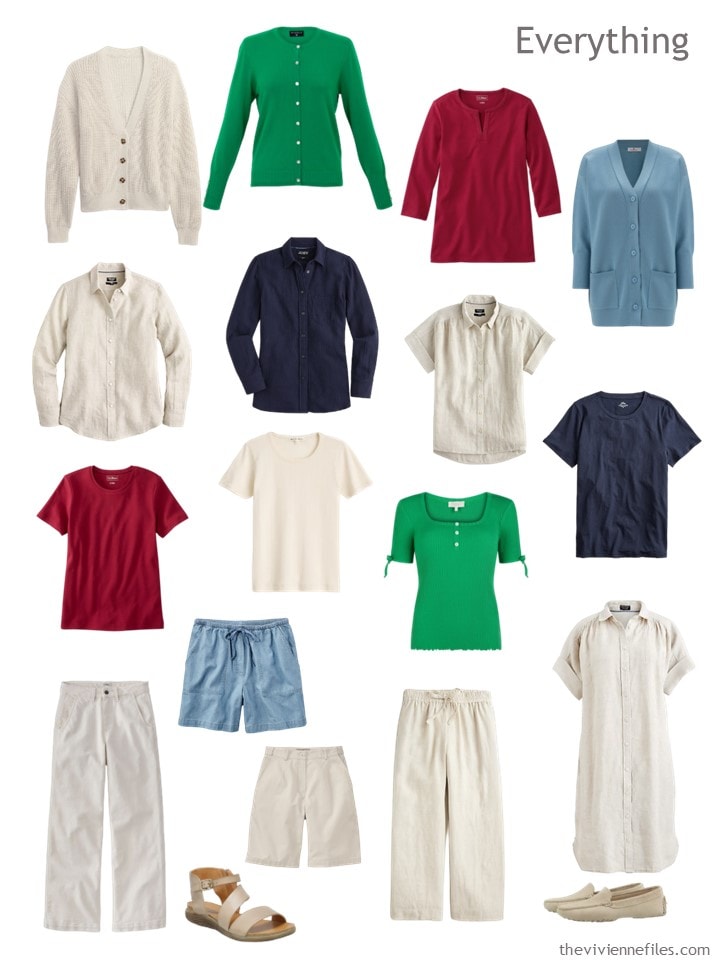 Before she hangs everything up, she ponders her outfit possibilities for a few minutes: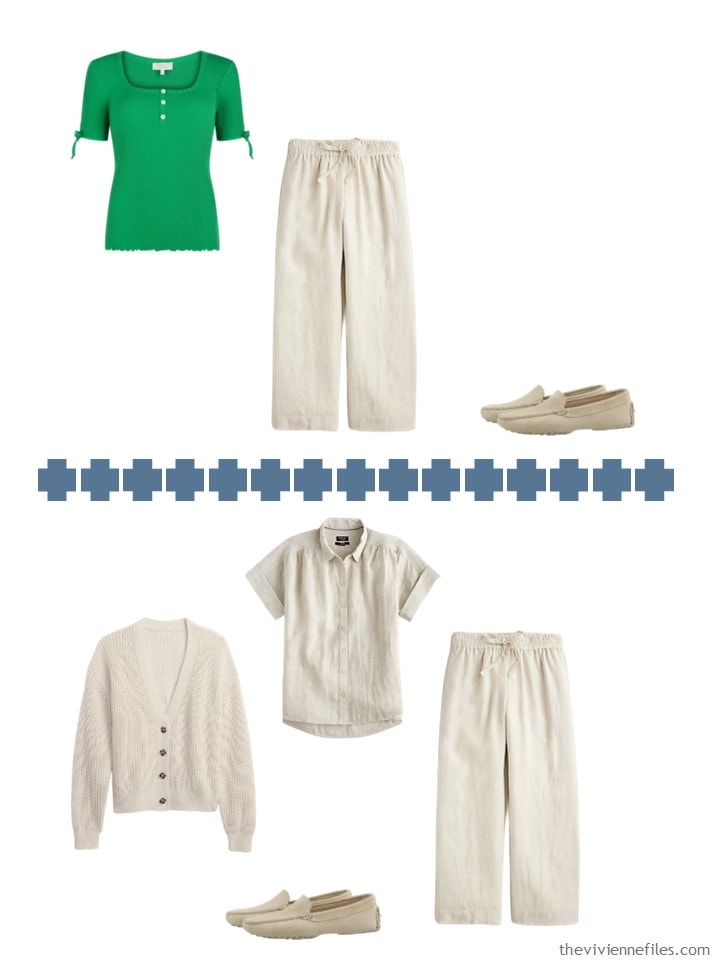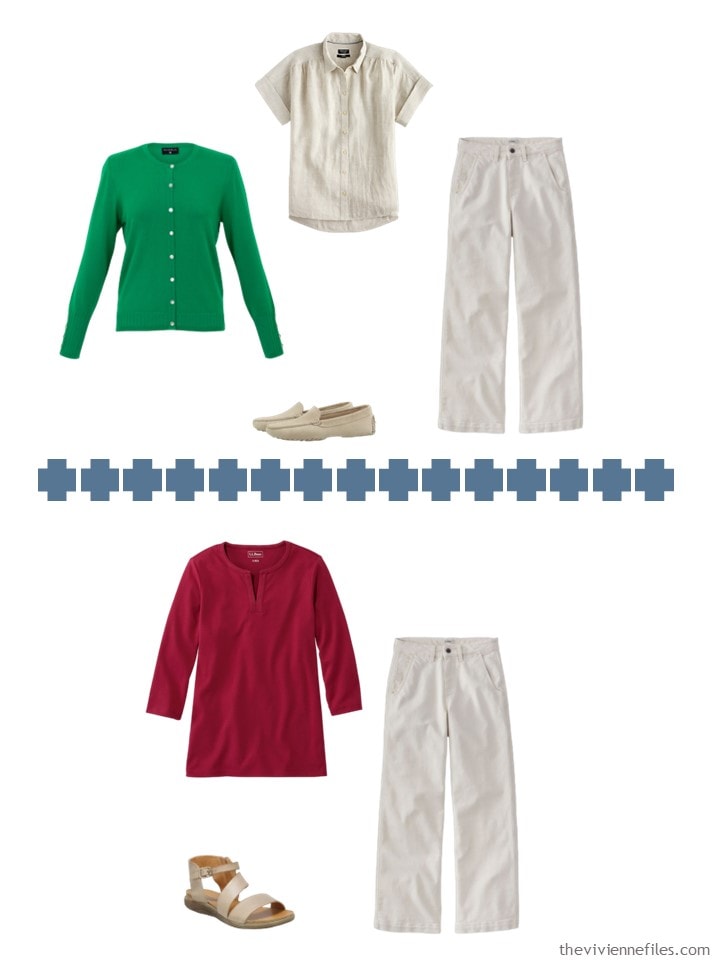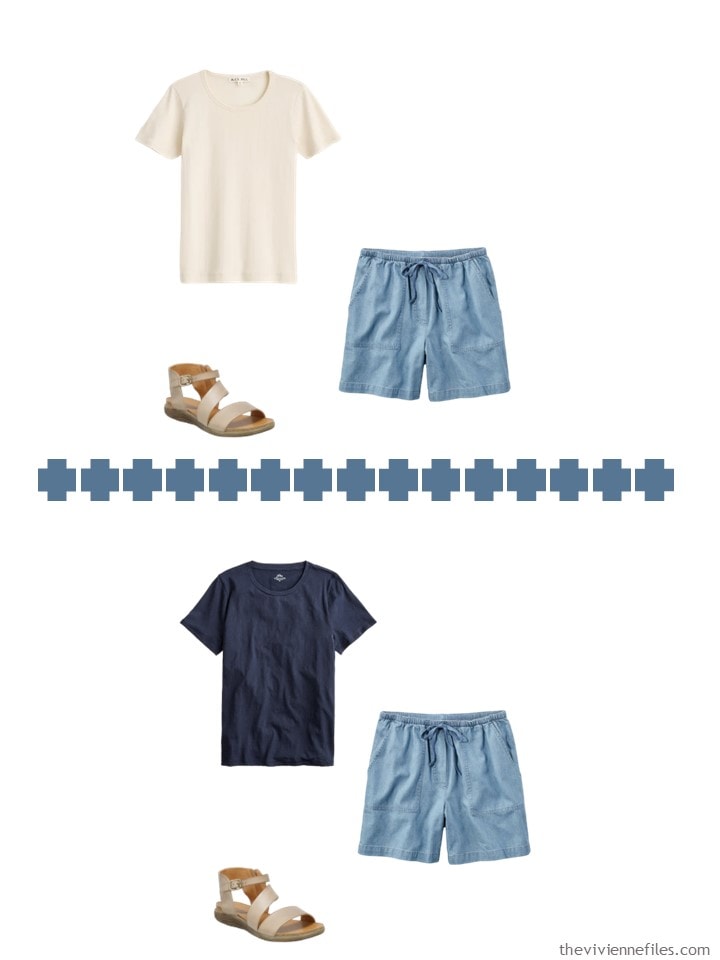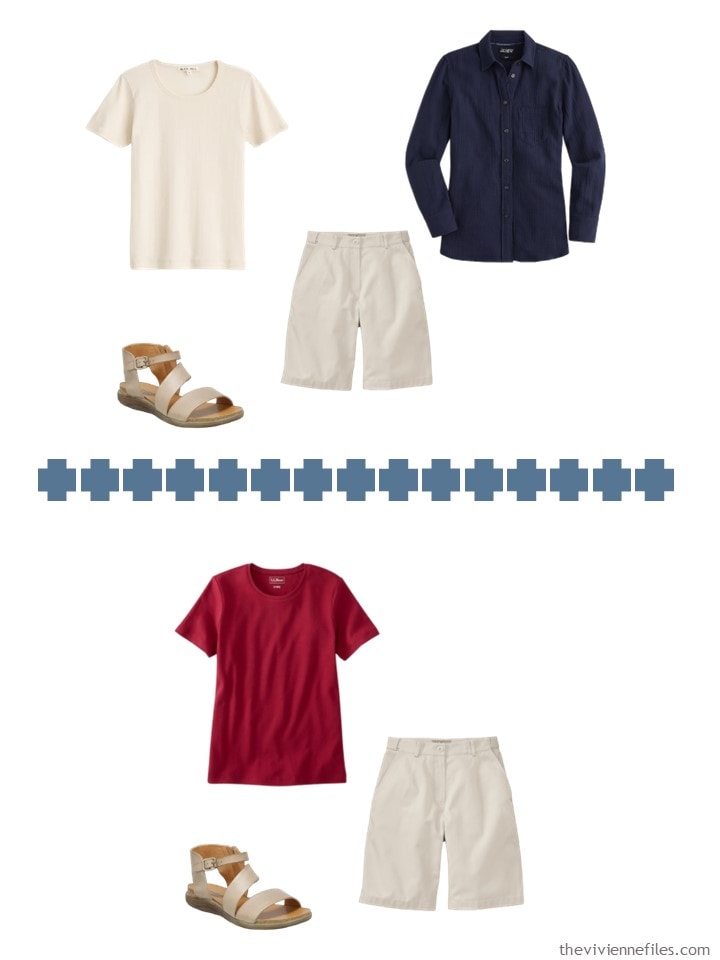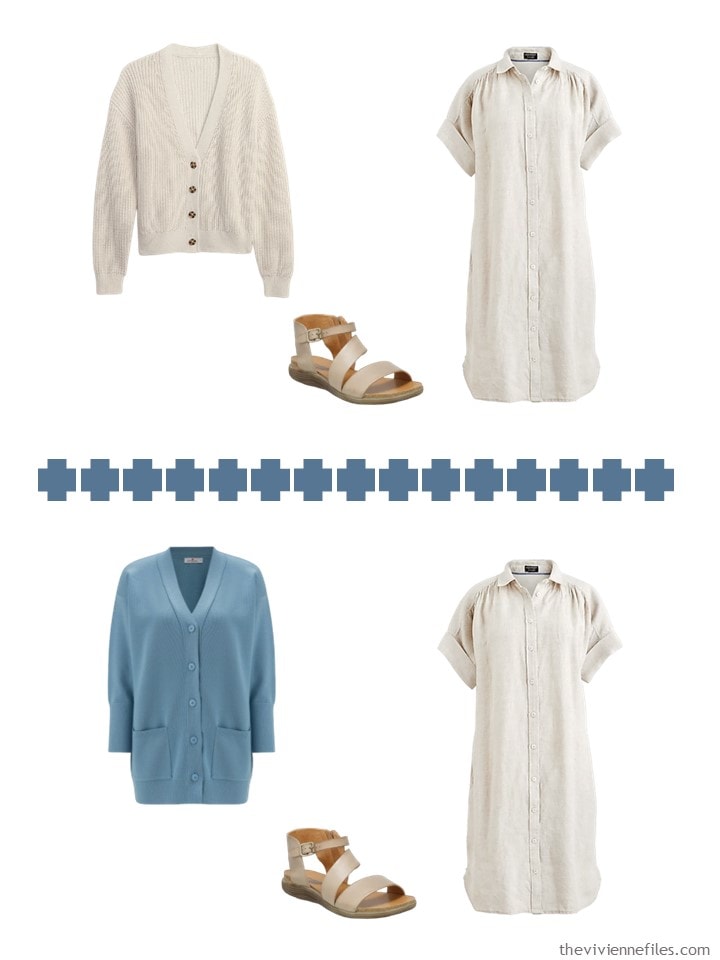 I think this is lovely, but I have a hunch that this might be too much contrast for some women?
love,
Janice
p.s. TEN YEARS AGO – I shared a bunch of ideas about how to wear a simple grey cardigan… Still good ideas, I think!