March 24, 2023
Inspired by FLOWERS!
Our heroine is happy wearing muted colors, unless it's a day during which she wants to wear something bright! You can have both in your wardrobe, of course.
A sweatshirt for travel, as well as a cozy scarf, is rarely a bad idea – especially if you're traveling in an air-conditioned vehicle…
She's only going away for the weekend, but she never knows ahead of time if she's going to be in the aquamarine, subdued, calm mood, or in the bright yellow, outgoing and active mood. Not a problem – she's prepared for both:
Kindness Gems has those lovely necklaces available in a bunch of different stones, and in gold…
Her travel wardrobe is both an homage to her favorite flower, and to her changing sensibilities: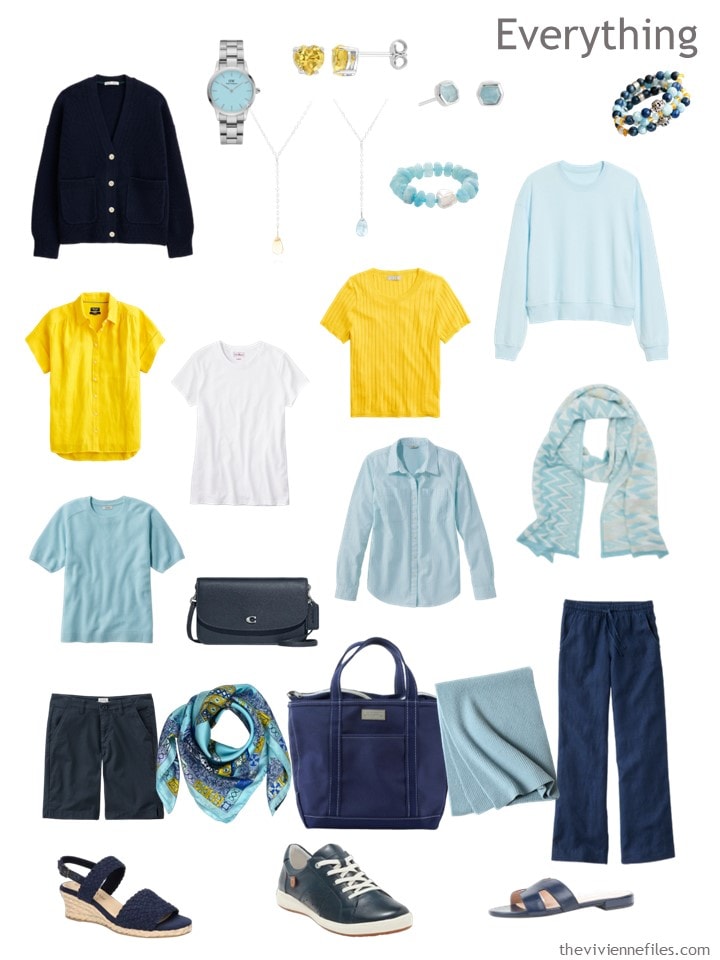 She's not at all worried, even though she's only packed 1 bottom; she knows that she has options for how to dress while away from home: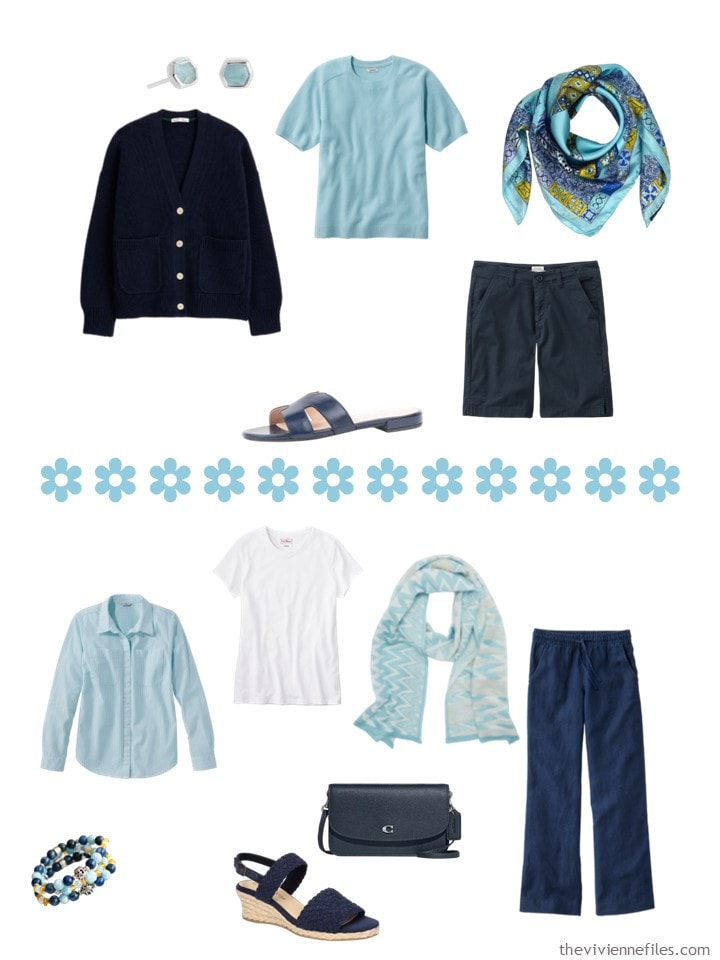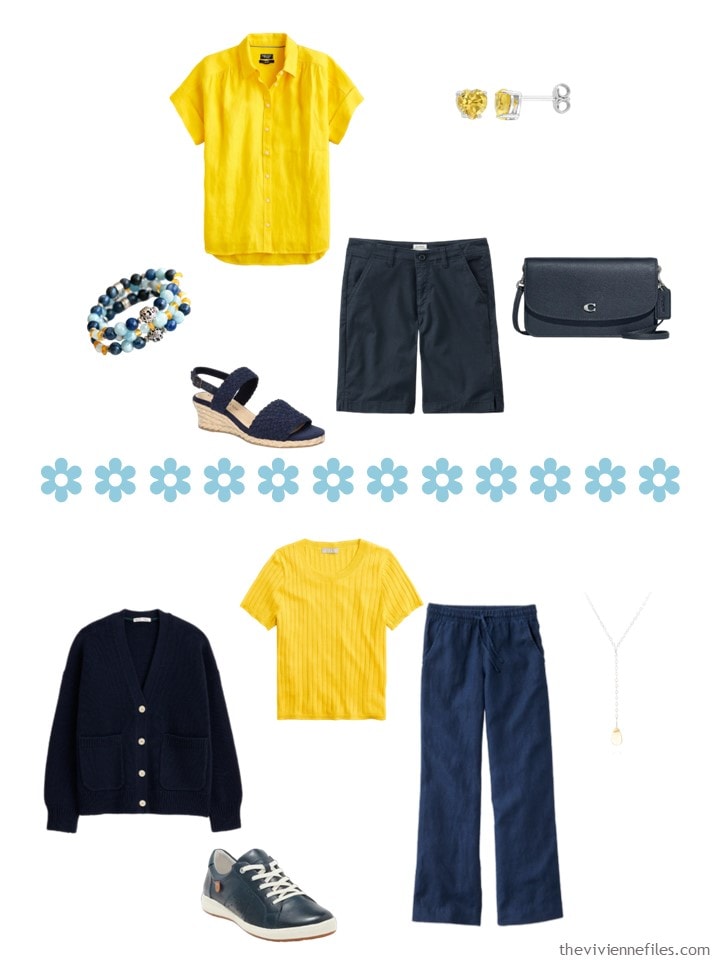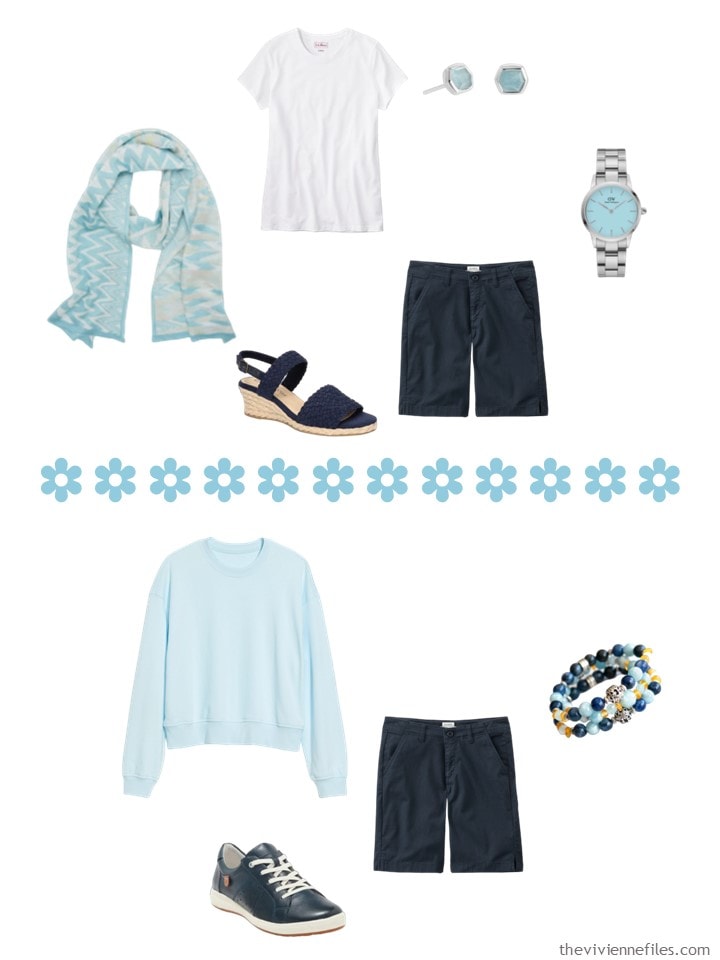 I love the idea of being inspired by flowers – I would love to dress like a purple pansy! Imagine: every day swathed in the deepest purple violet…
Maybe when I turn 80, eh?
love,
Janice
p.s. Not quite 5 years ago, we added daisies to our wardrobe!