February 6, 2023
Hercule Poirot receives a letter from France, begging for his assistance. He tells his friend Captain Hastings that they can pack "a small suitcase each" and be on the way to France within an hour!
This is my dream life…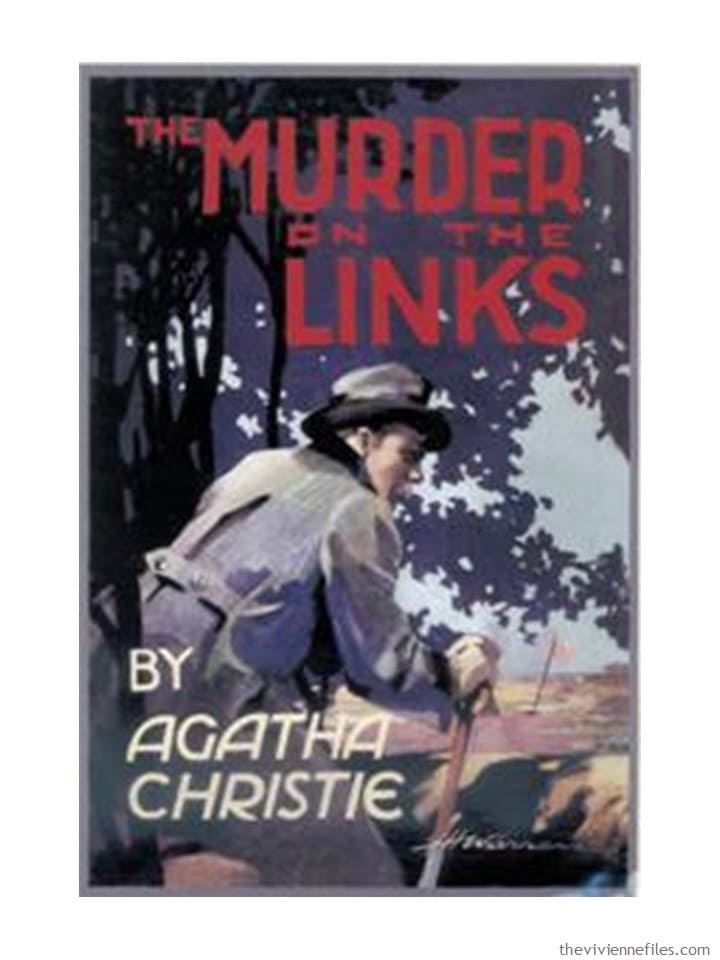 The oddest things will cause me to ponder what I might pack…
Of course, Captain Hastings is a man, but I've made the mental adjustment that I would want to appear conservative, somewhat unobtrusive, and appropriate for a range of activities – including lengthy conferences with incompetent police, attending inquests, and swimming in the Channel off the north shore of France…
I am in no way being guided by the cover of the book! But I'm making sure that our heroine has a suit – both skirted and pants. She also has 3 tops that she can wear with her suit or with her khakis and a relatively casual sweater. Even her swimsuit blends in, although it certainly doesn't need to…
She has a rather complete wardrobe, despite being quite limited by how much she can pack: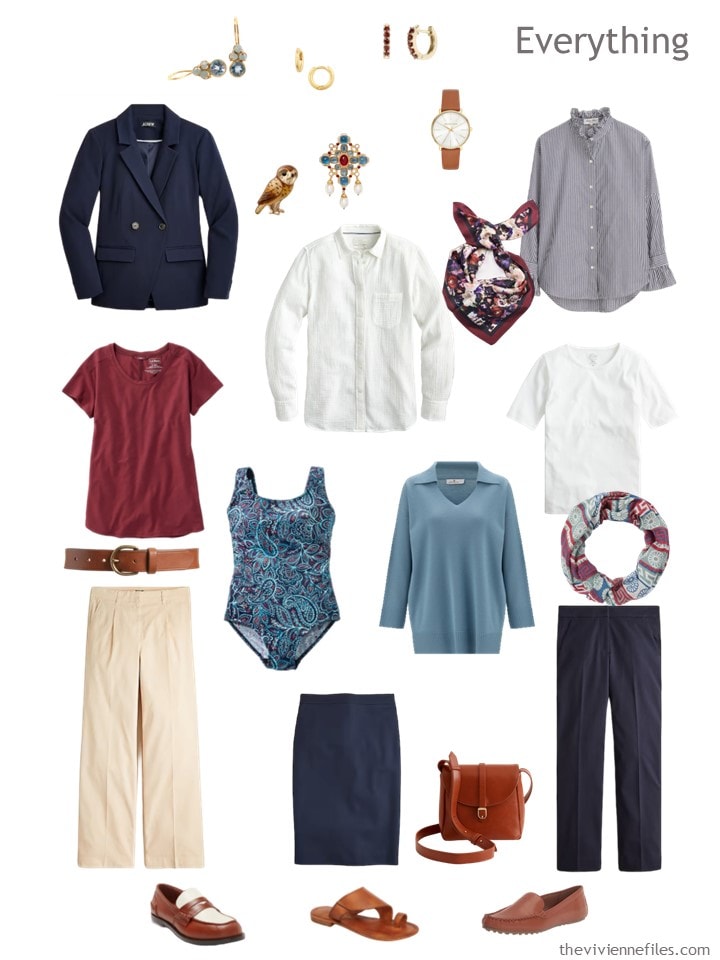 And she double-checks that she will have a variety of outfits – it doesn't matter how much you pack if none of it works together!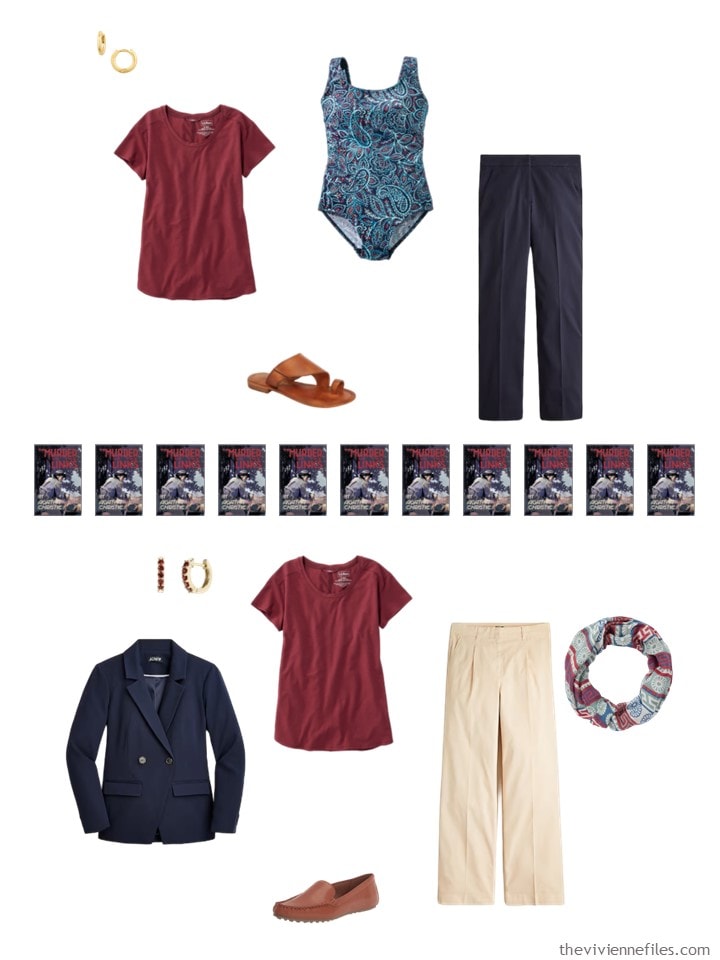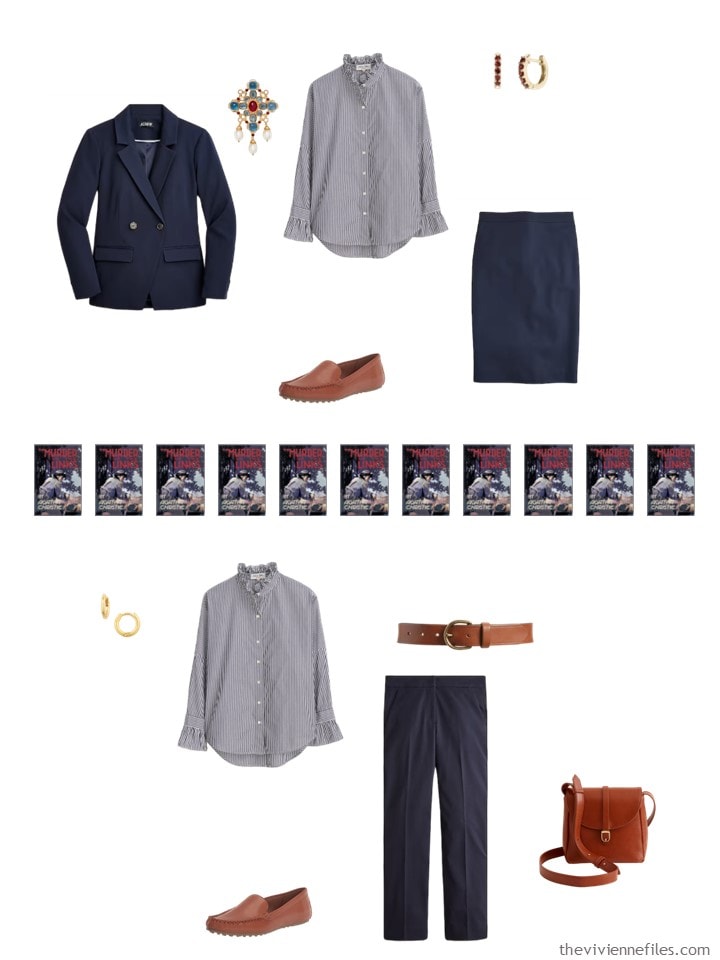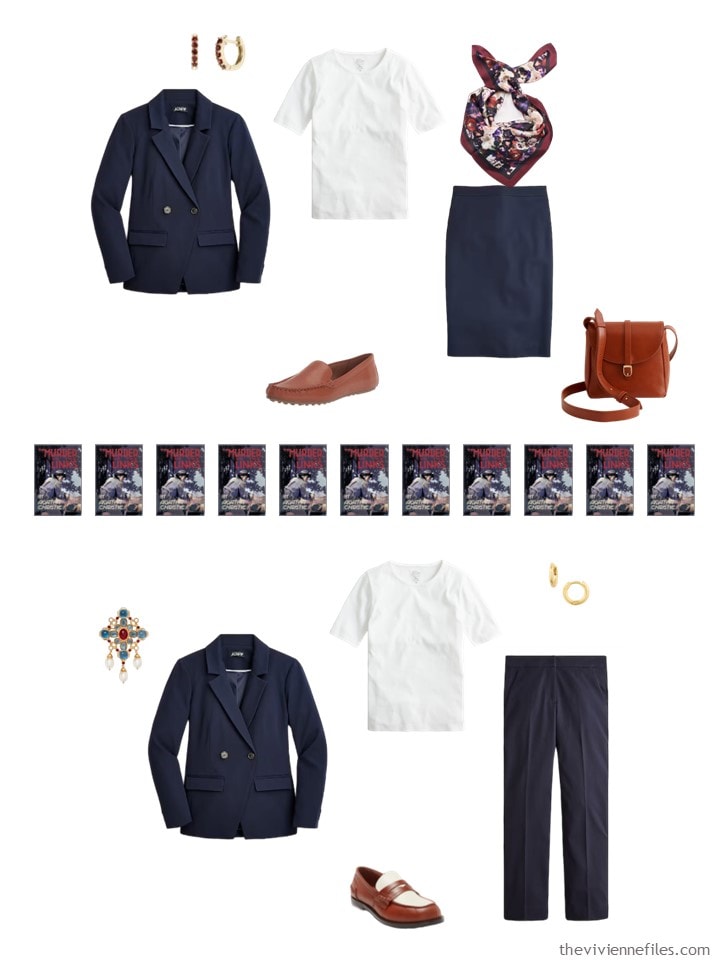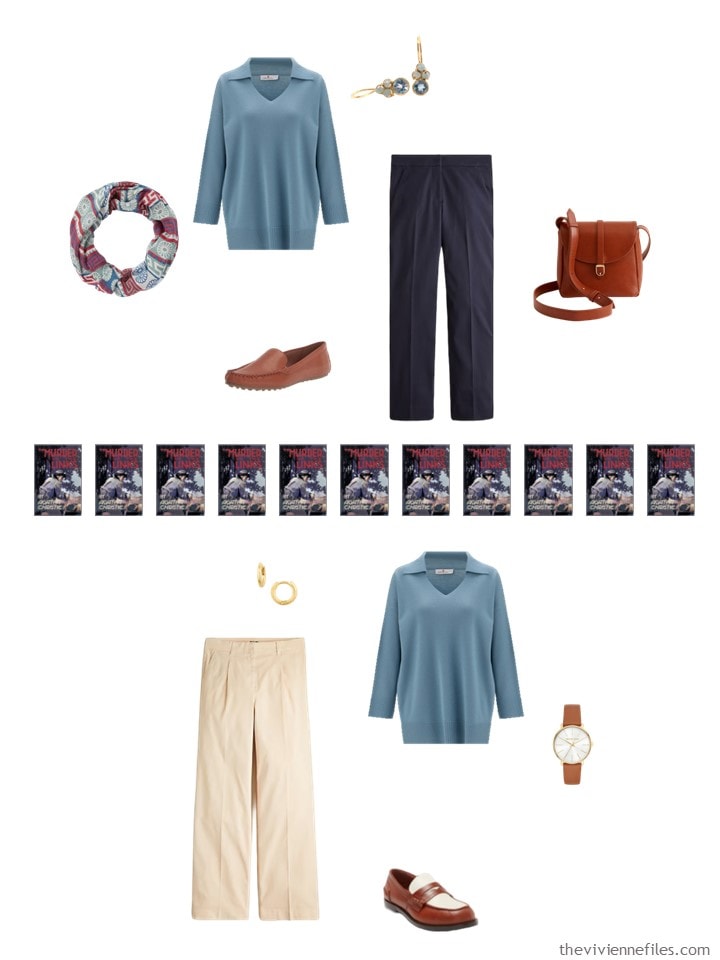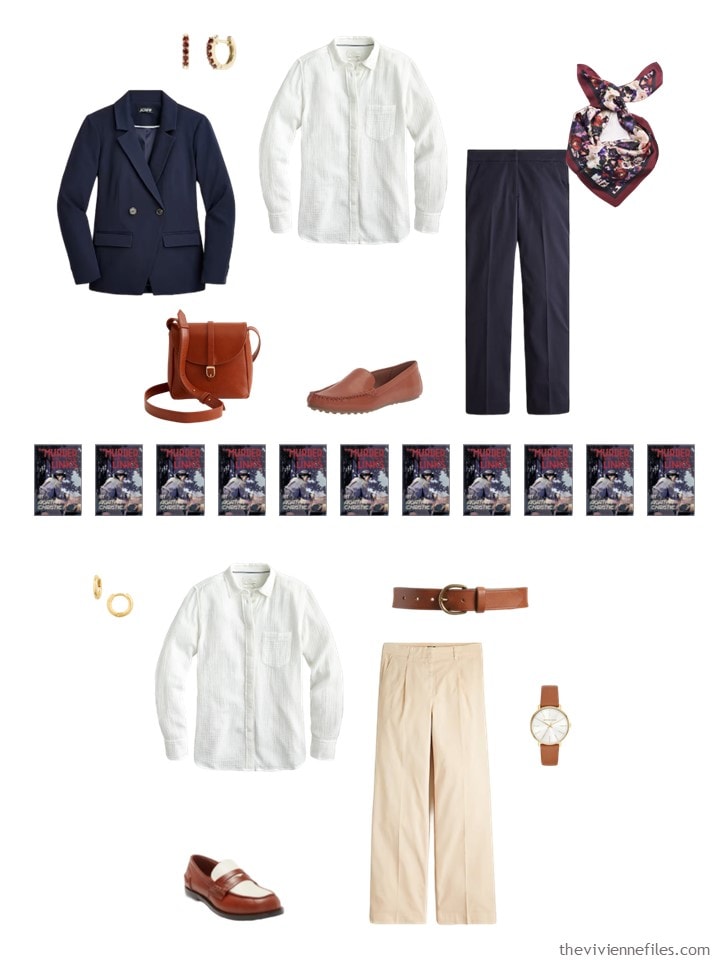 So while this situation isn't something that you will confront (if you start traveling with fictional characters, you have issues…), you can always learn something from thinking about what someone may have packed in an interesting circumstance!
Do you ever read something and wonder what they (or you) might have been wearing?
love,
Janice
p.s. Four years ago we added accessories to a cruise wardrobe – our colors were navy, blush, grey and white…