February 6, 2019
Monday we chose some clothes for our heroine to pack on a springtime cruise to Italy and the islands near there; we used this lovely painting as our inspiration: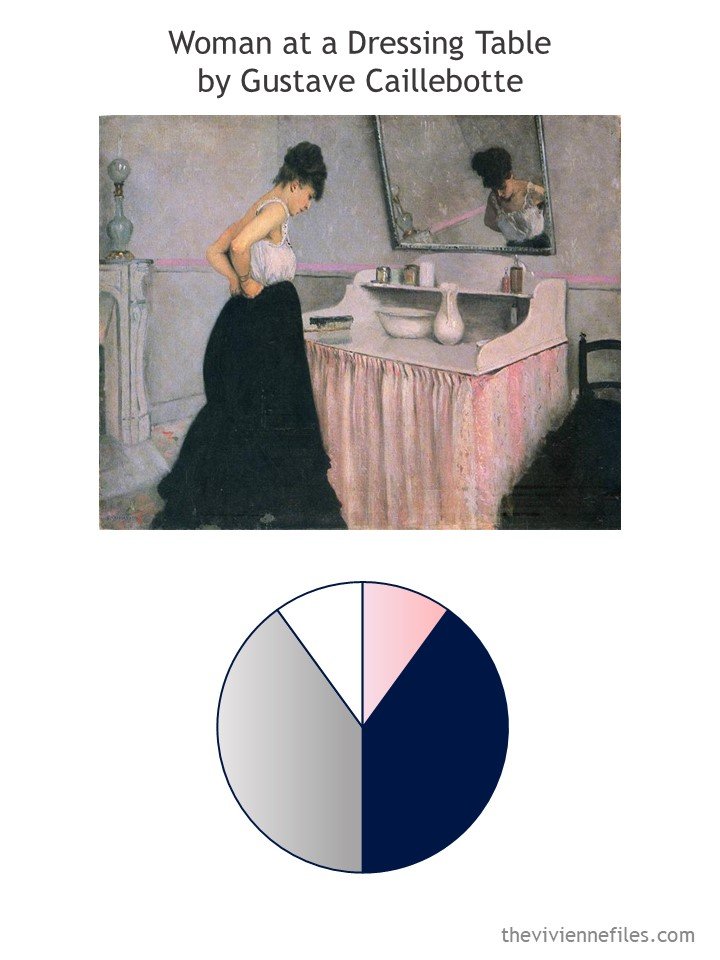 We left her with these clothes:
So let's start with shoes! They're always the most difficult thing to pack – they take up a ton of space, and they make a great deal of difference in the appearance of an outfit. Dress shoes especially…
The dresses she is packing – and the navy skirt – can be worn with any of the 2nd layers. The lace jacket is quite dressy, and of course the denim jacket is quite casual. What shoes will work?
(of course, lots of tops can be worn with the navy skirt – I'm just using the navy top for illustrative purposes…)
Similarly, our heroine has 4 pairs of pants, which could (in theory) support 4 pairs of shoes… If anybody was ever going to pack a ton of shoes, a cruise might be the perfect time; you can bring large luggage, and not have to move about and unpack repeatedly…
But for illustrative purposes, let's try to just choose 2 pairs for her, okay?
Okay, what else does she need? I think that there are 4 essentials that pretty much any travel capsule wardrobe should include:
And handbags! When I'm sightseeing, I particularly like to carry (wear?) a cross-body bag. Free hands are… freeing! Since we know that this heroine is going to be dressing up, a pretty evening bag is a nice thing to include, too.
Realistically, this might be plenty of accessories. But I love the really pretty things – the scarves and jewelry that don't take up much space, and that add quite a bit to any ensemble…
Putting these images together is kind of a project, but I love how much more complete these travel capsule wardrobe look when you put the accessories with the clothes!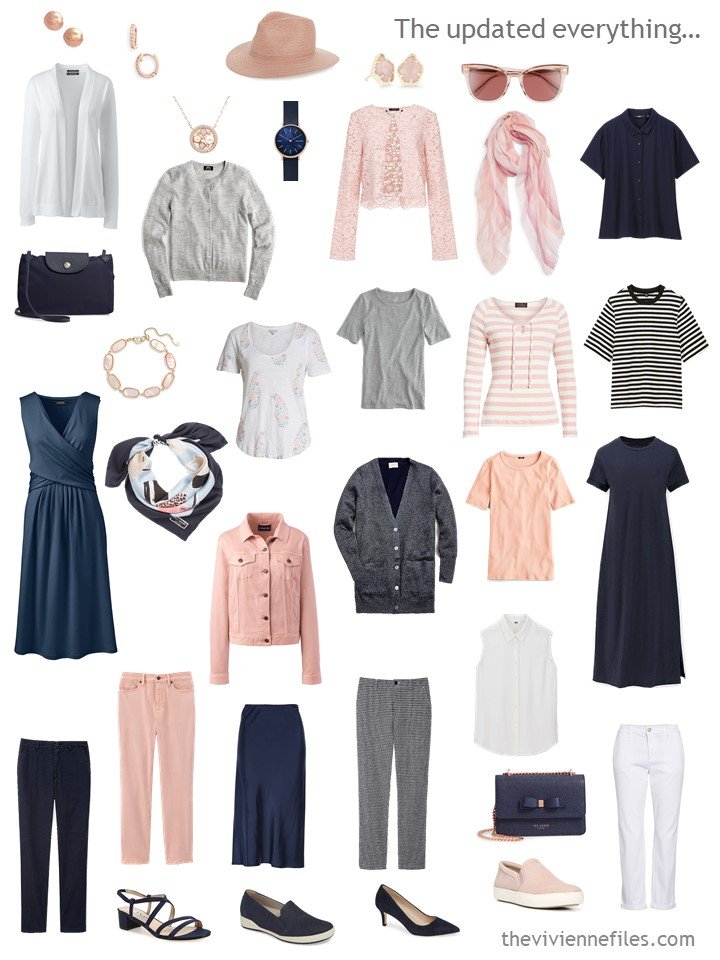 Maybe the best approach to ensuring that you've packed enough accessories – and the right ones – is to look at your planned outfits and see how the accessories fit in: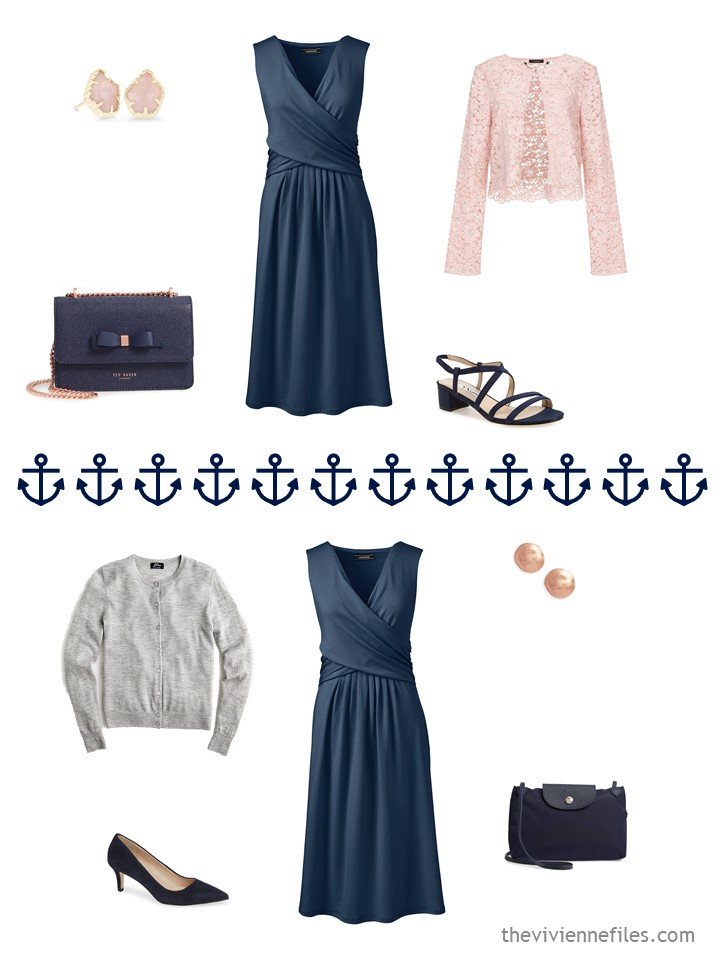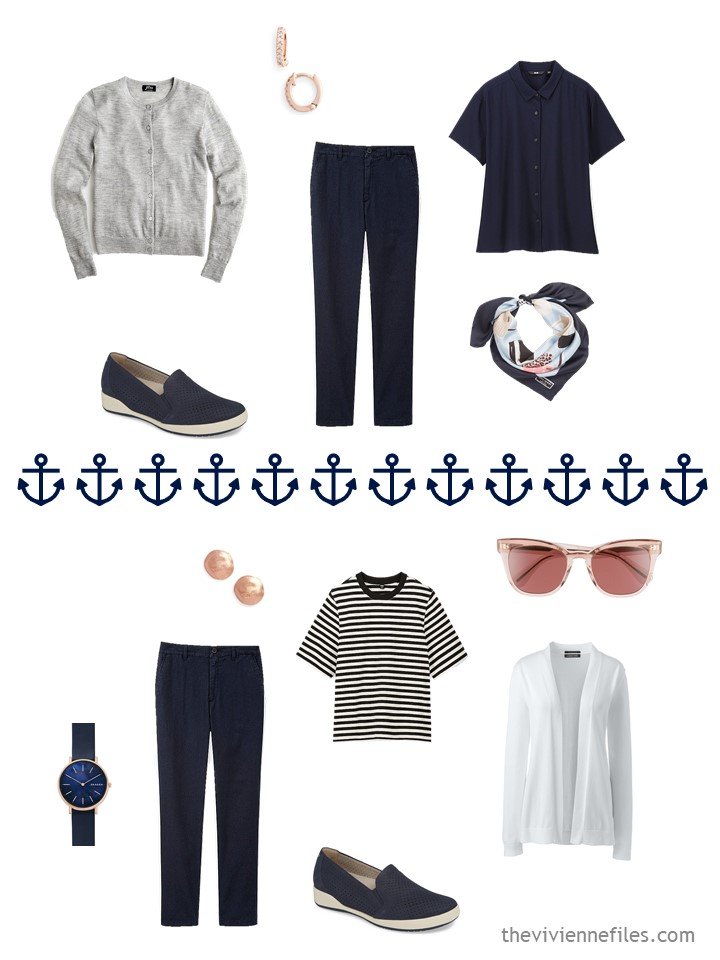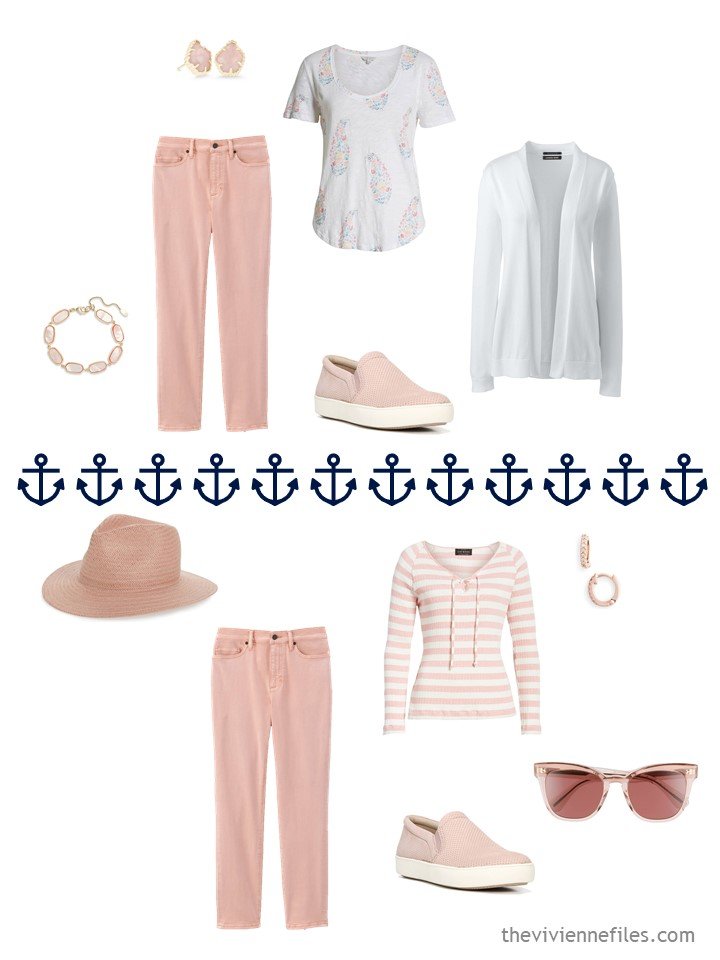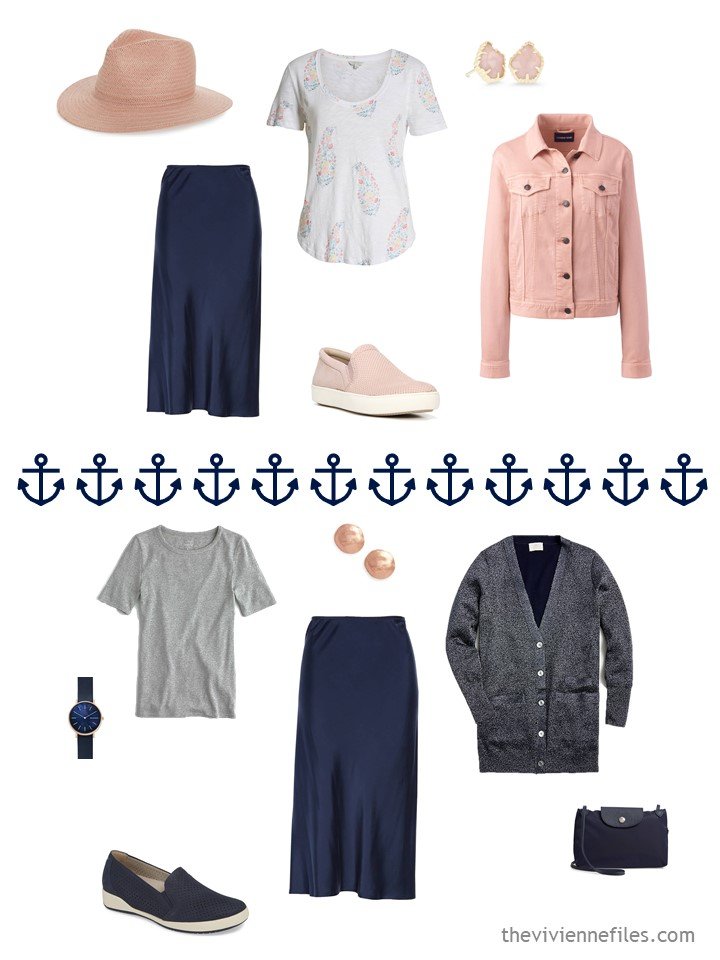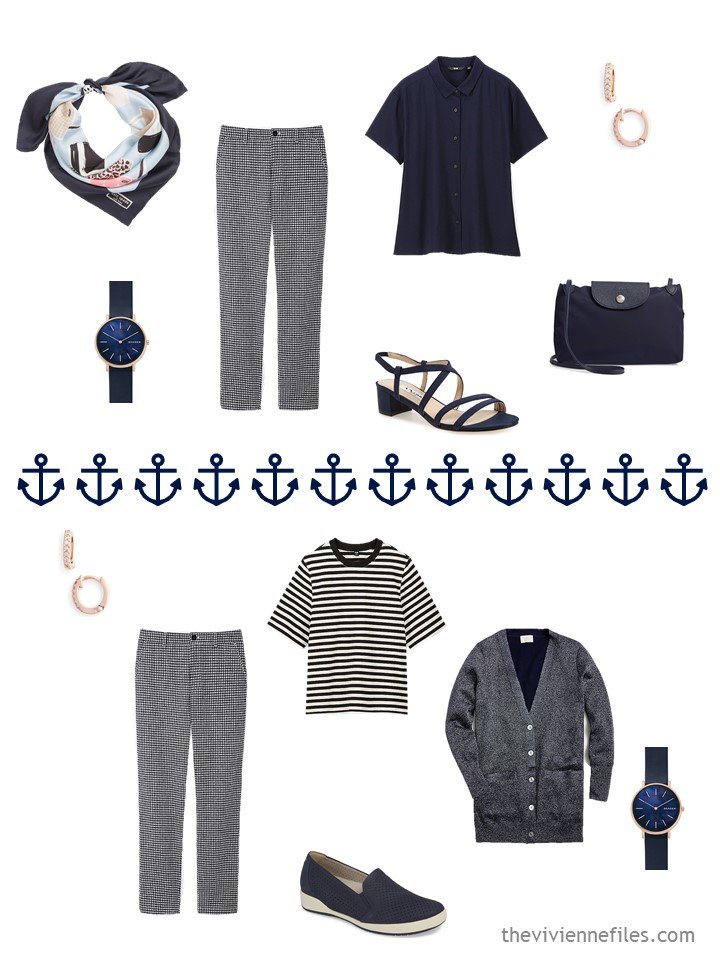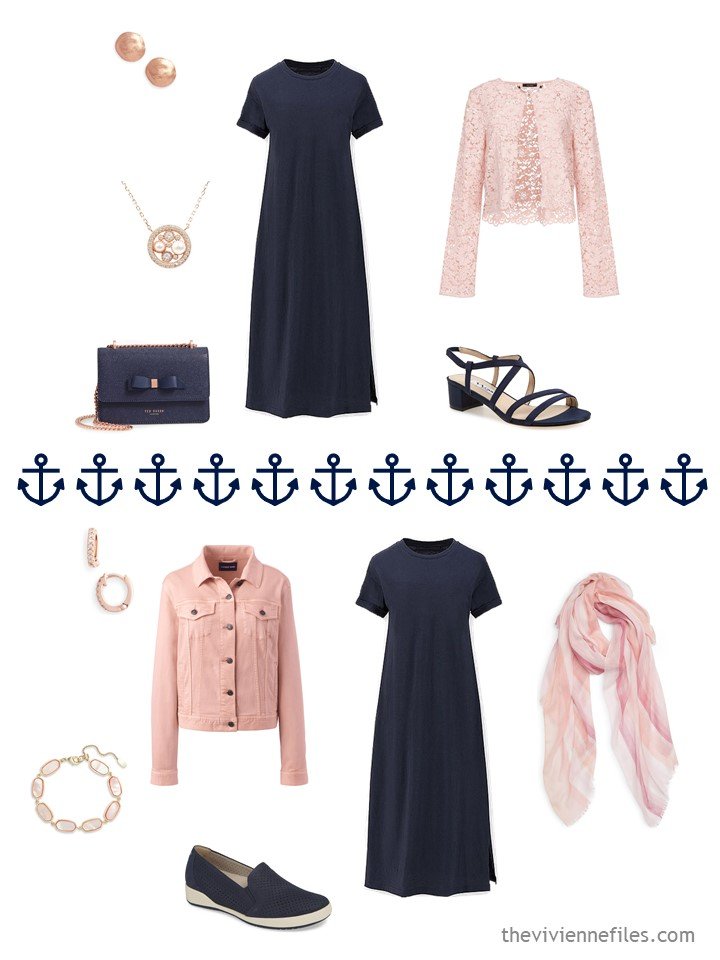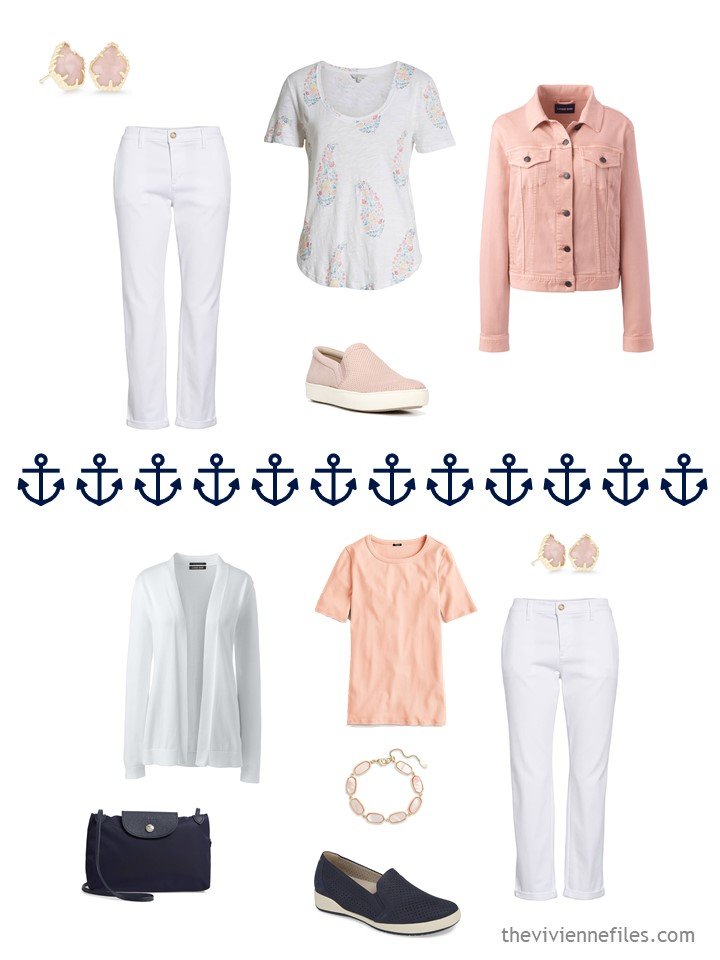 Wouldn't it be fun to pull one of these outfits from your little cruise ship closet, and spend the day sightseeing, dining, and enjoying life?
love,
Janice