February 8, 2019
Maybe you don't want to limit your wardrobe to just a few accent colors… It could be that you've received scarves as gifts that you want to keep, and wear. Maybe you just like a range of colors – you really don't have to explain yourself to anyone!
But you also don't have to buy tons of things…
Stick with me here!
Let's start with this most lovely scarf, and the color palette that it suggests. It's not an outrageously odd color scheme, and it lends itself beautifully to a travel capsule wardrobe.
This heroine seems to love the juxtaposition between a skirt and a somewhat rugged jacket…
She's only going for a few days – mostly dressy-ish activities, but she will also want a pair of pants at some point:
Everything that she will have with her looks really nice together, and offers her quite a few options: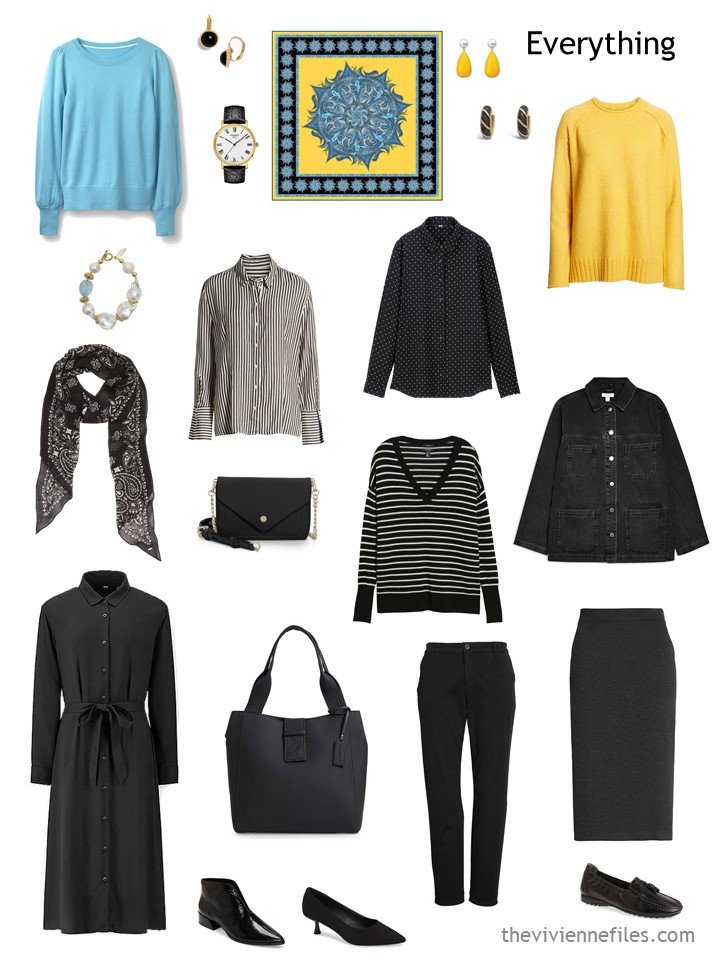 I've seen a dozen outfits here – there could be more… And why don't I wear a sweater over my shirtdress more often? I wear sweaters over shirts and pants, or shirts and skirts, ALL THE TIME. A shirtdress isn't that different, and wearing with a sweater offers a different look to the dress. Yes, one would need to tie the waist and tuck the dangly bits tidily away…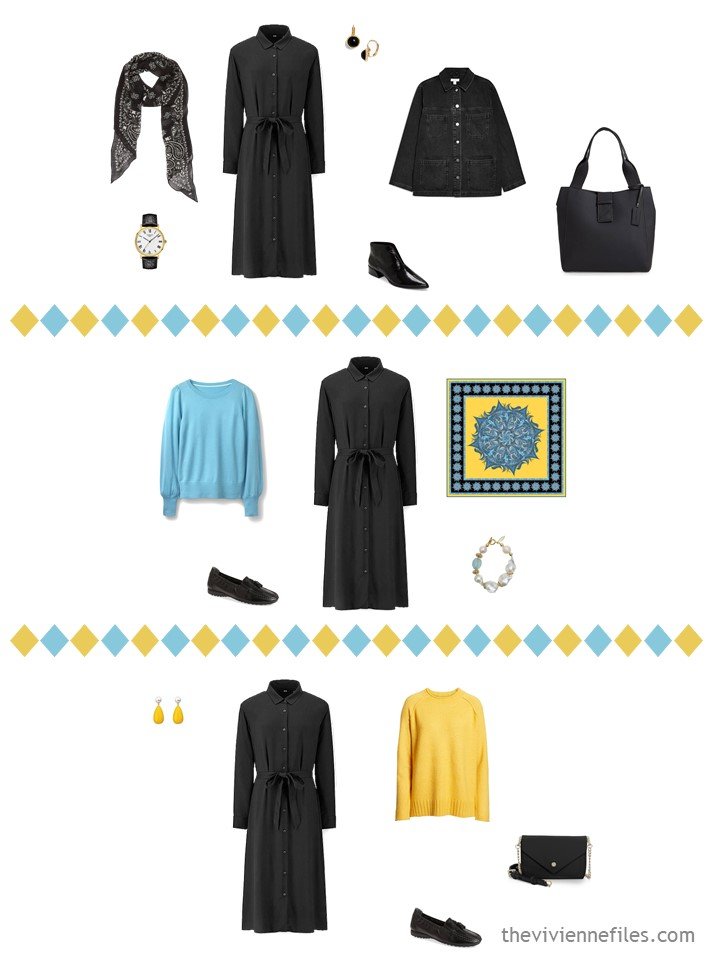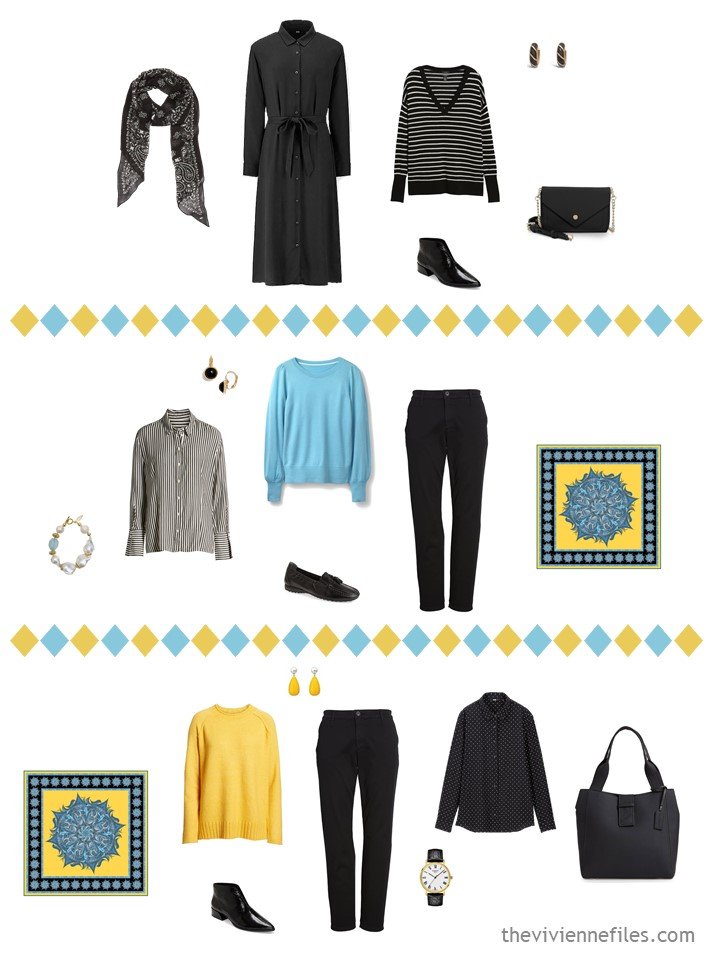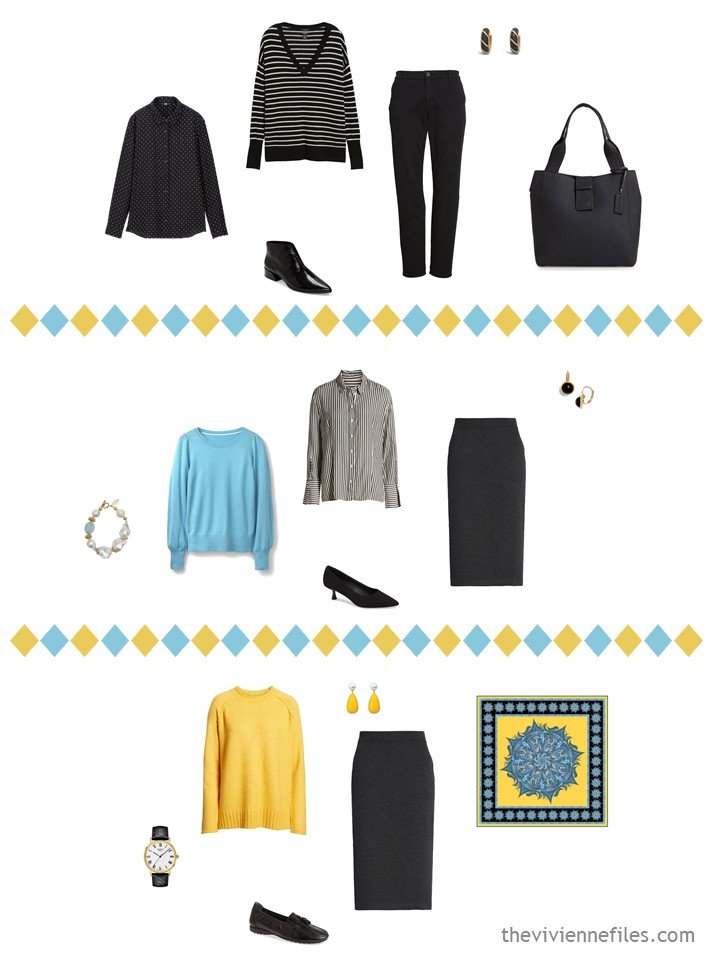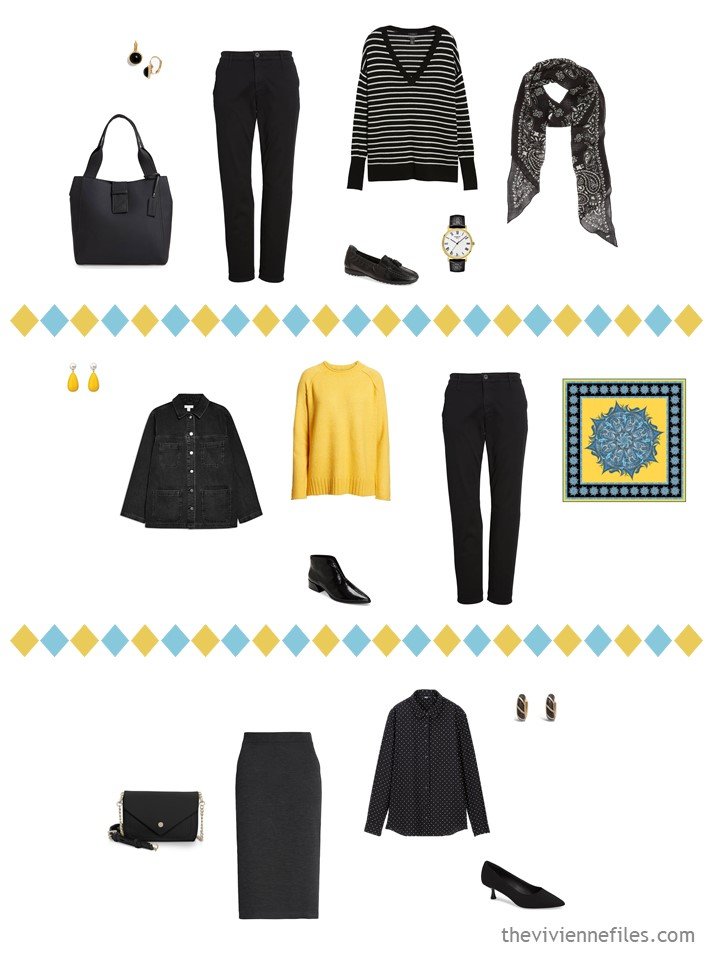 But if you're as analytical as I am with these things, you may have already realized that one can substitute just 5 items from the wardrobe and change a LOT about the overall feel. Monday I will show you what I see…
love,
Janice