February 11, 2019
Back on Friday, I showed you a small travel capsule wardrobe based on a beautiful scarf – black and white with yellow and turquoise accents. The final wardrobe looked like this: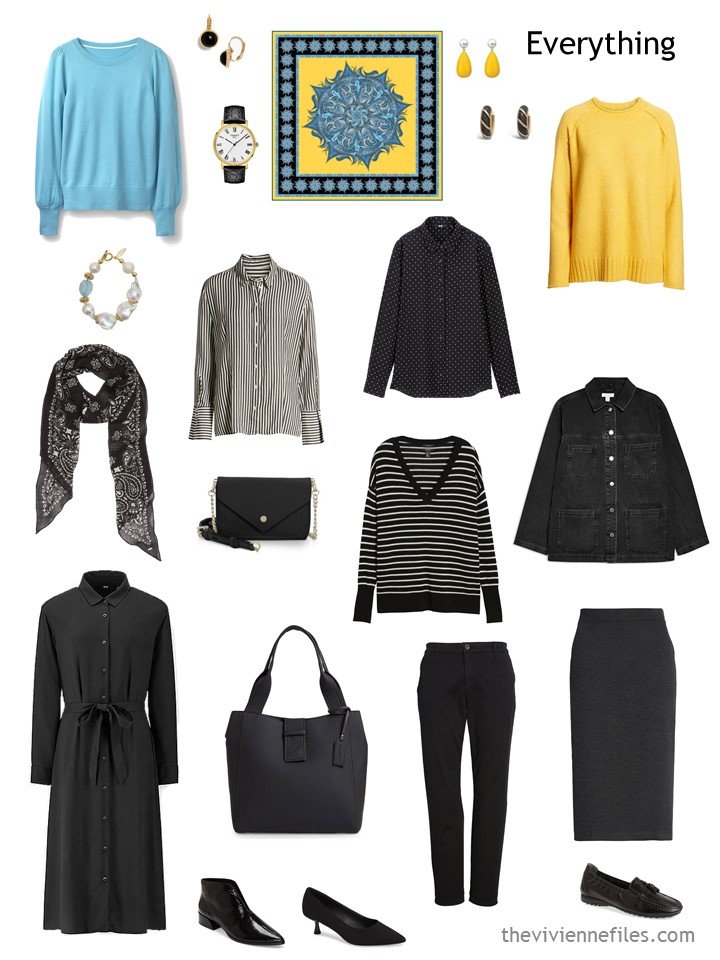 You don't have to be all that alert to see that the majority of this wardrobe is black, with white touches in stripes, dots and prints. The only accent color items are these 5:
So what do you do if you're just simply not in the mood to wear yellow and turquoise? Maybe you'd like some pretty pastels? Change the scarf, change 2 sweaters and 2 pieces of jewelry…
We make the minimal changes necessary to the original travel outfit, and it now looks like this:
2 adjustment to her travel capsule wardrobe that she's packing:
And the wardrobe looks… well, not entirely different – that's a lot to ask when you switch out 22% of the clothes! But it does give a different overall feel, doesn't it?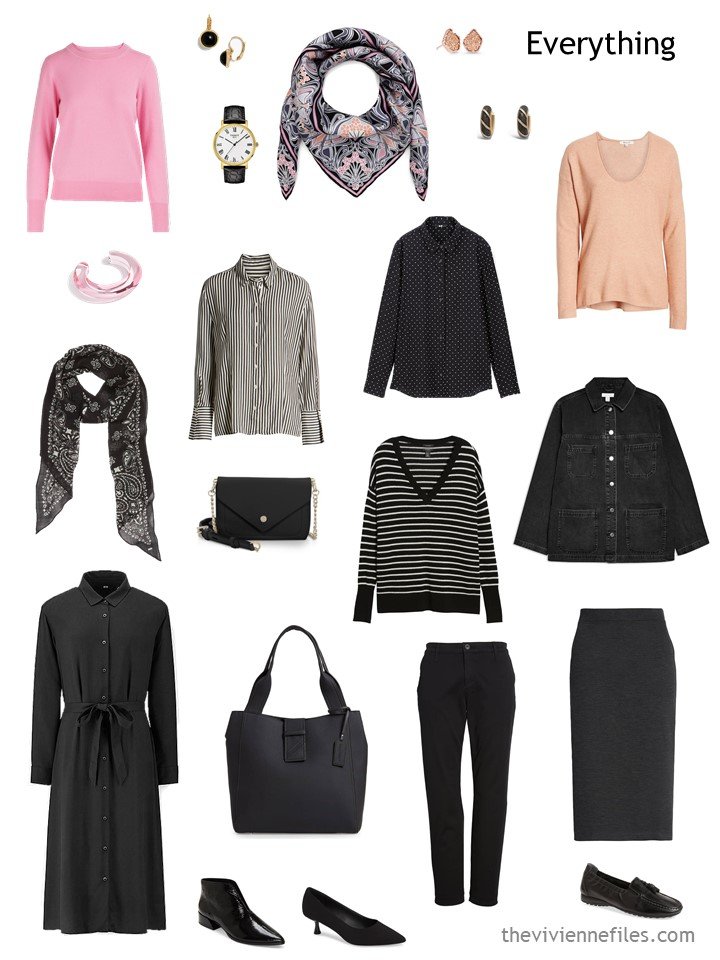 This is the little accent color cluster with the pink and apricot choices…
All of the original outfits from Friday are still perfectly valid and wearable… These are EXACTLY the same ensembles, with just the 5 accent pieces swapped out: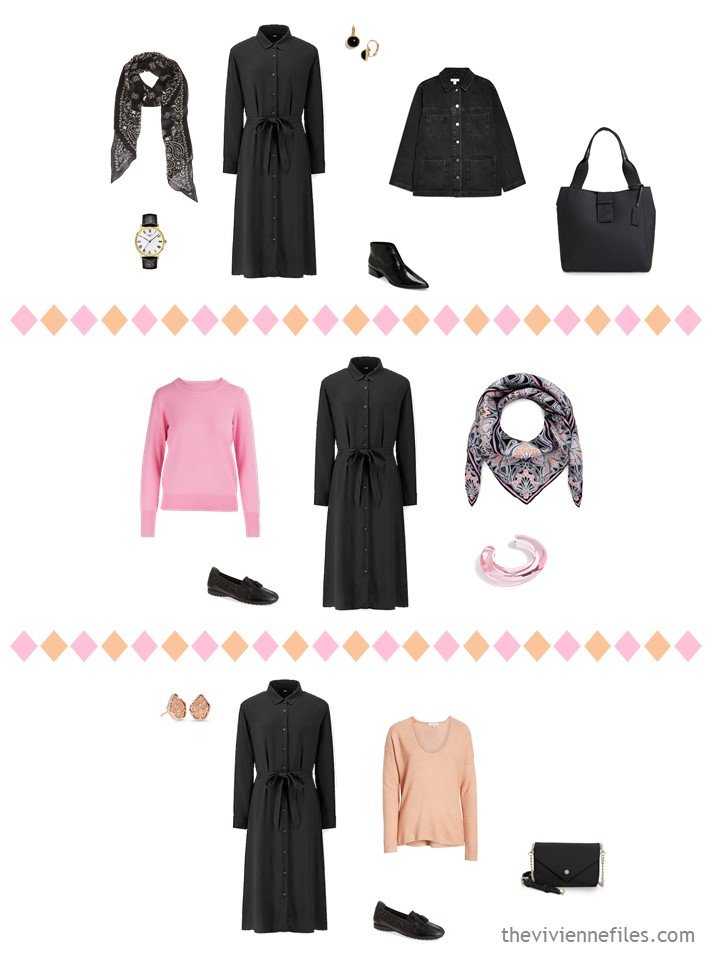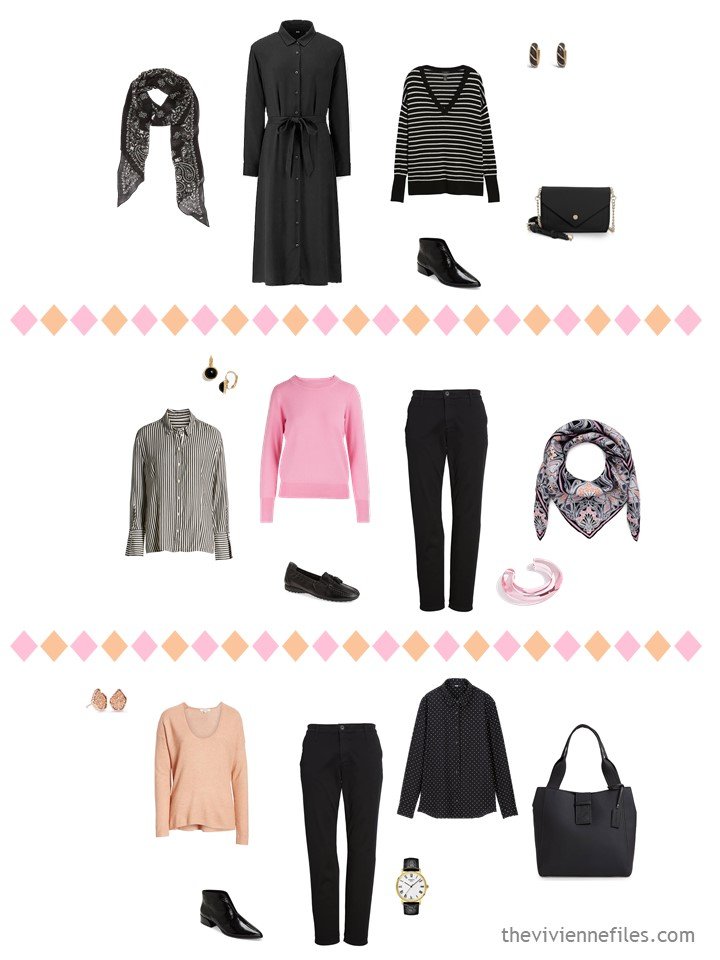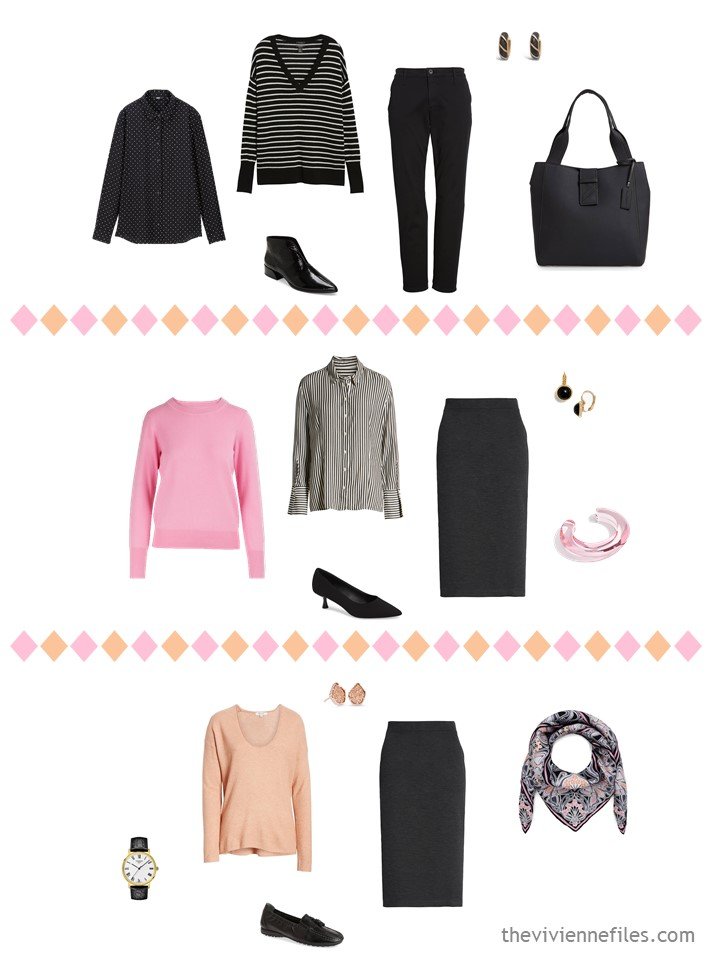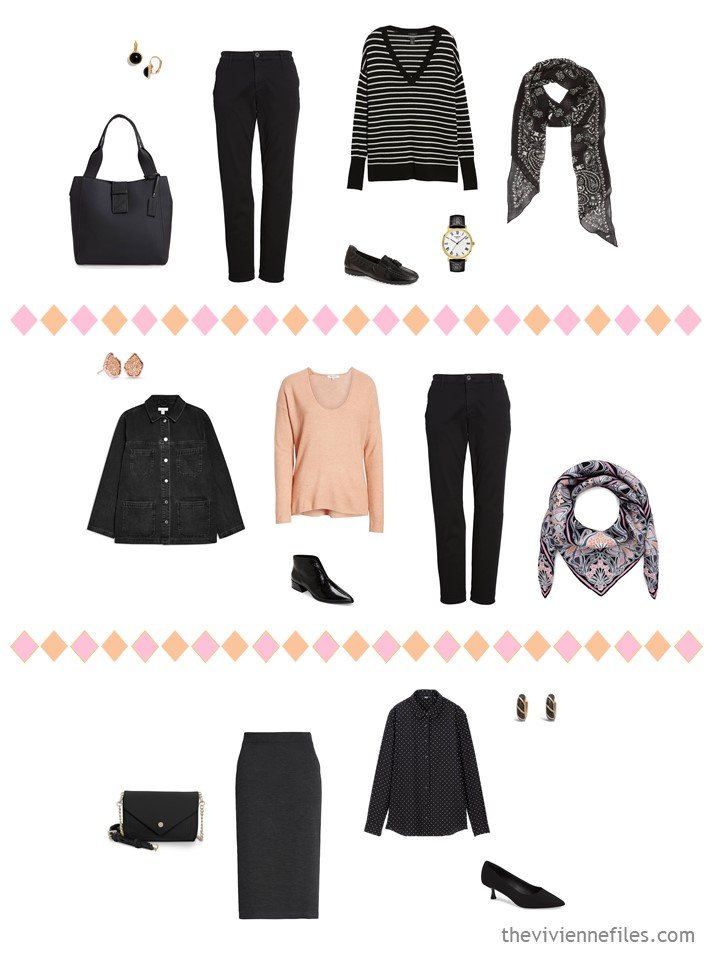 But what if you're in the mood for something a little bit… stronger?
Her travel outfit looks quite different with that dark cinnabar red!
And there's nothing like acid green to make you stand out in a crowd…
Again, this doesn't change everything, but it does give the entire wardrobe a different mood. Maybe for different times of year, or different destinations, of different offices that you're going to visit? (I remember an office that would have thoroughly deserved looking at me wearing acid green…)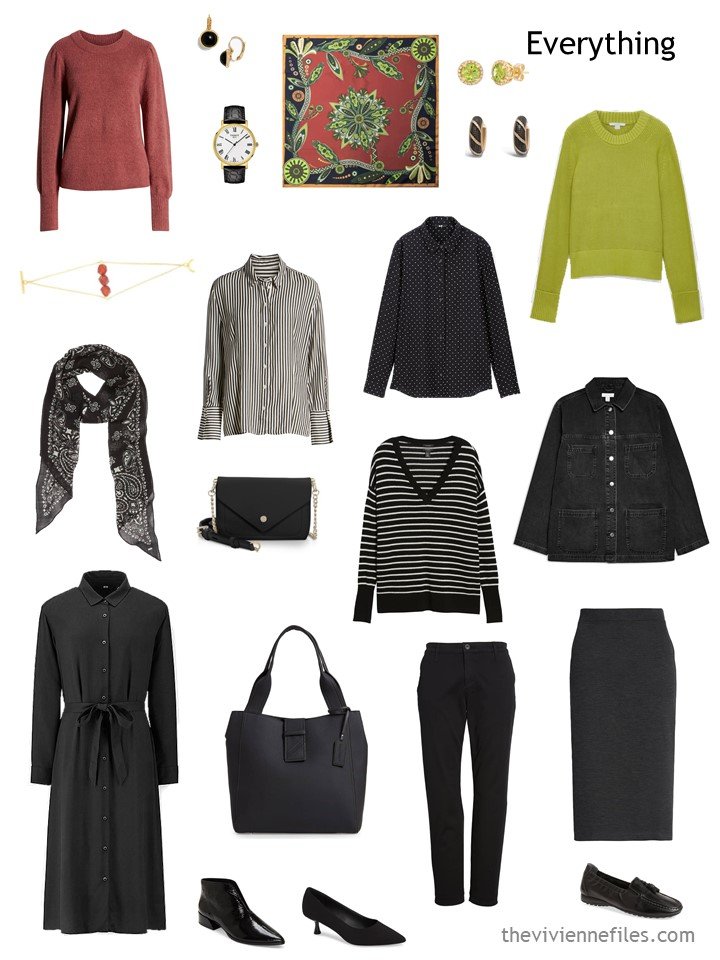 This is the little powerhouse cluster of pieces that make this change possible:
And again, all of the outfits hang together just fine with this startling change of colors: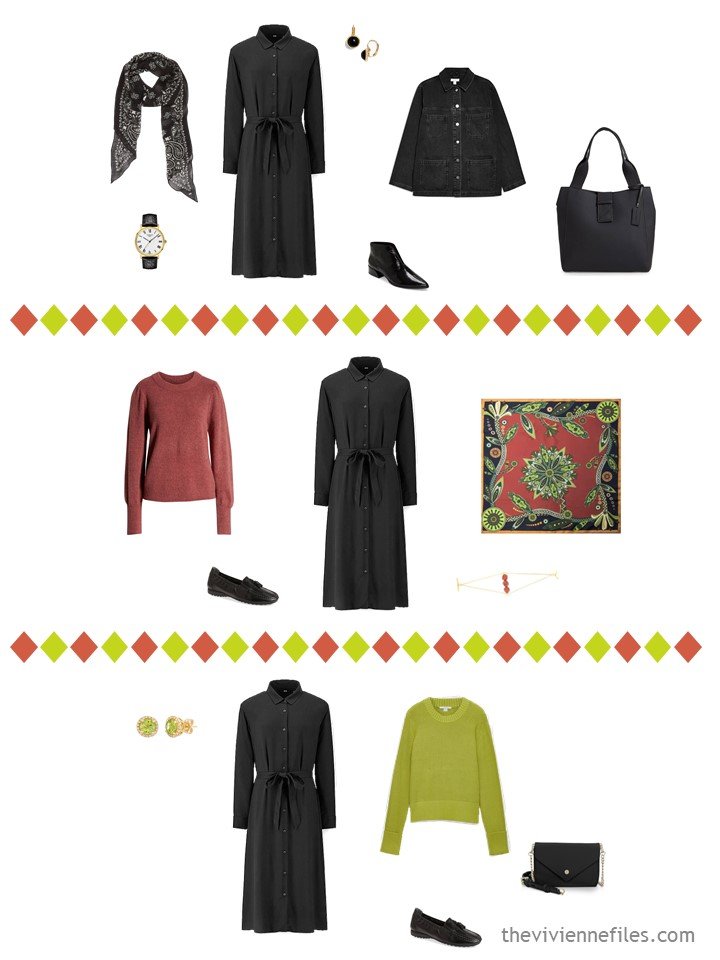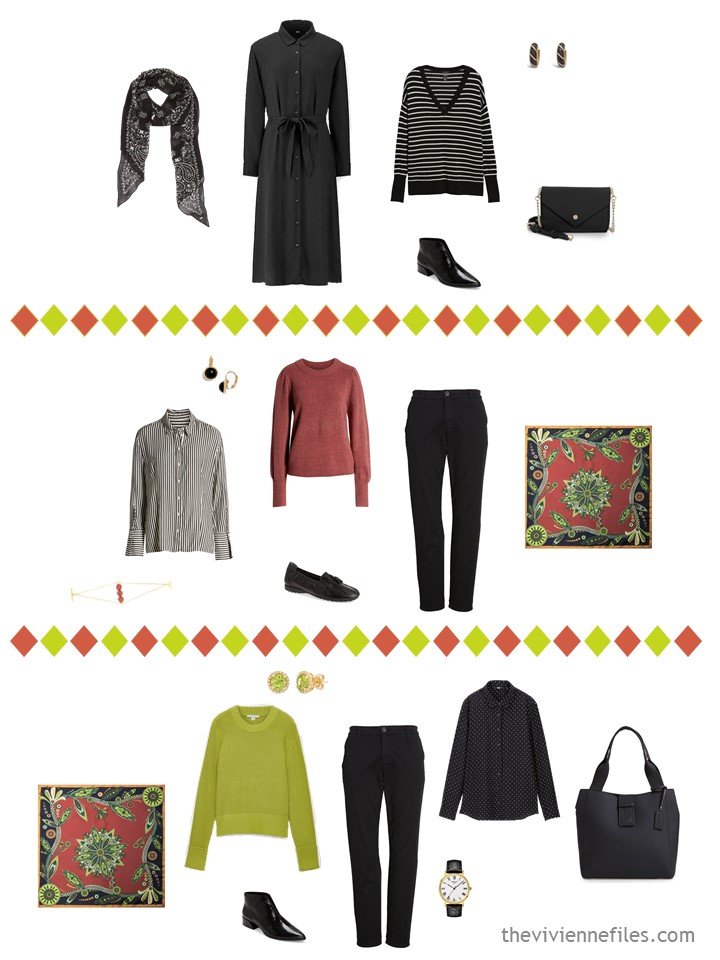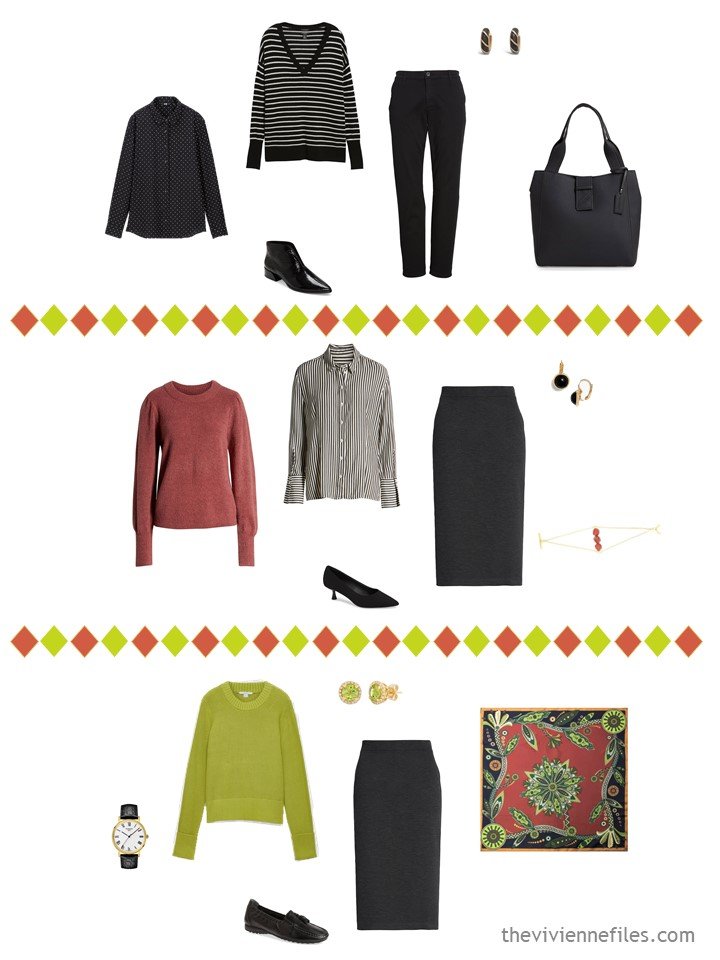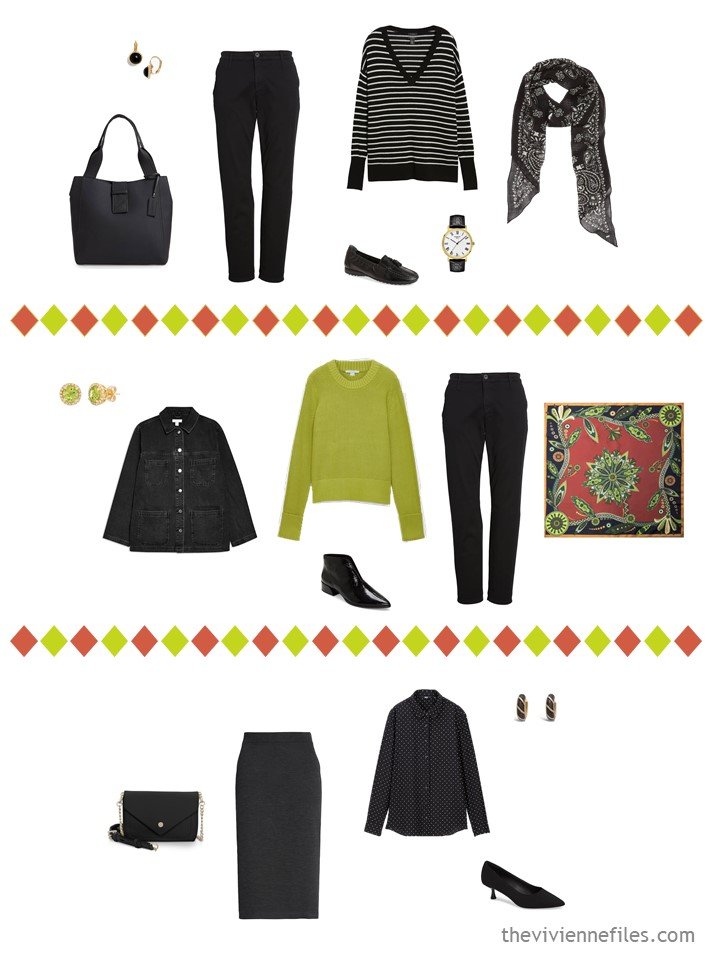 Of course you understand that this idea will work with any neutral color – you don't have to wear black in order to have a revolving group of "accent clusters." I personally suspect that all of these colors might look great with beige? I don't know about navy, grey, or brown…
love,
Janice