February 17, 2023
It can happen. Floods, fires, landslides, earthquakes, eek!!!
And your wardrobe is gone. Completely.
It recently happened to one of us…
She lives somewhere with weather that's already warm-ish, so she wants to start with a Spring wardrobe.
It's a nightmare, and a dream, all at the same time.
She wants to start here:
And the colors that she wants to include are thus:
We discussed how to go about doing this – the Start from Scratch Wardrobe didn't appeal to her, so I suggested we try to look at the Weekly Timeless Wardrobe for Spring: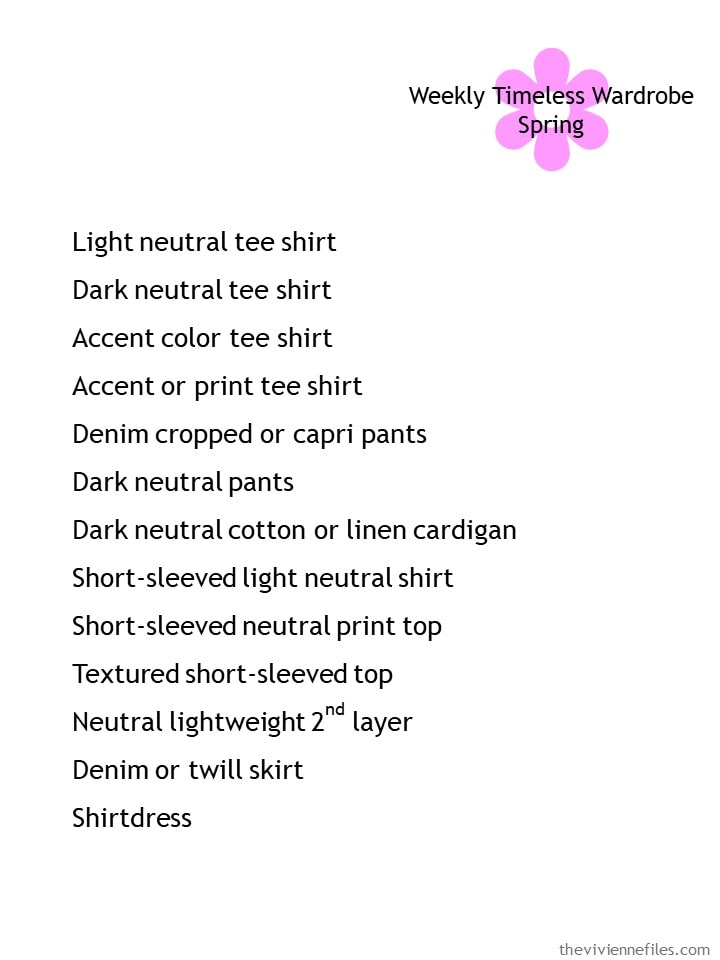 I was able to assemble suggestions for this reasonably quickly. The accent of soft green showed up most often at Lands' End, where it is called "light blue radiance." What are they thinking?
But with that in mind, I tried to find some of the true basics at Lands' End, so that our heroine isn't placing 13 different orders for 13 garments!
This seems like a LOT of clothing to buy at 1 time, doesn't it?
Depending on what you do all day, this might be all of the casual clothes that you need. For example, if you wear a uniform 40+ hours per week, and you only wear casual clothes evening and weekends…
I'm sure you can see the possibilities here, but I'm going to take a pass through 8 really obvious outfits: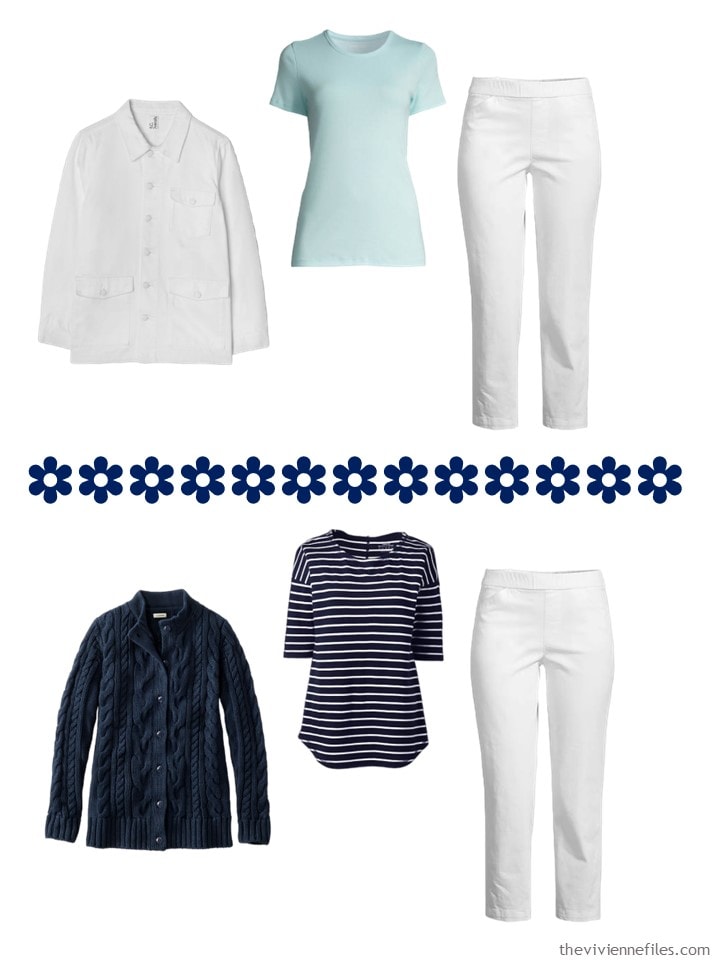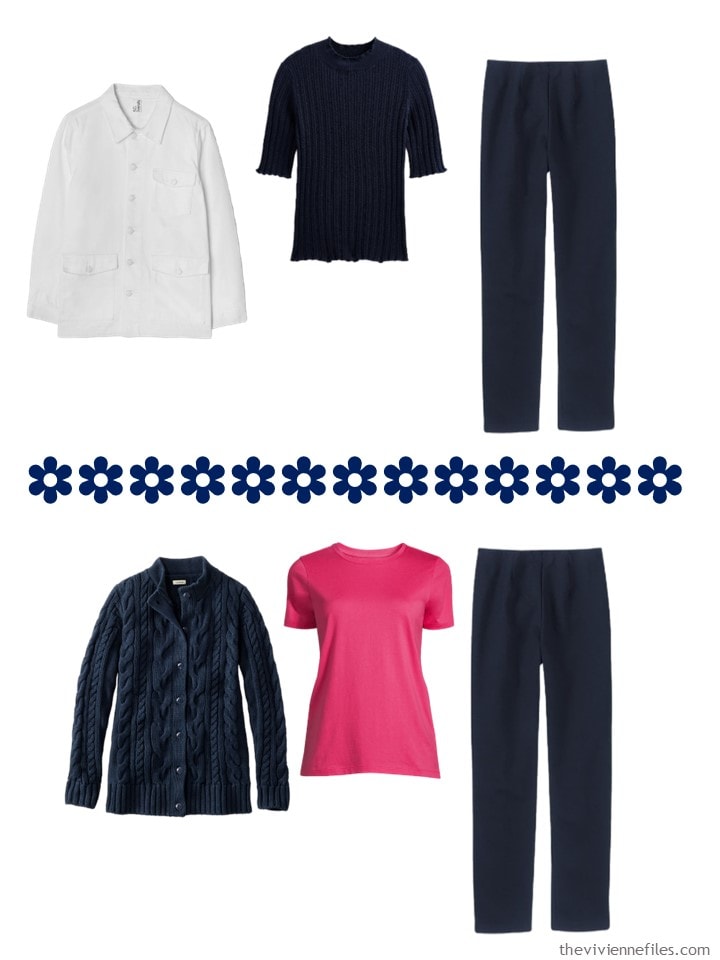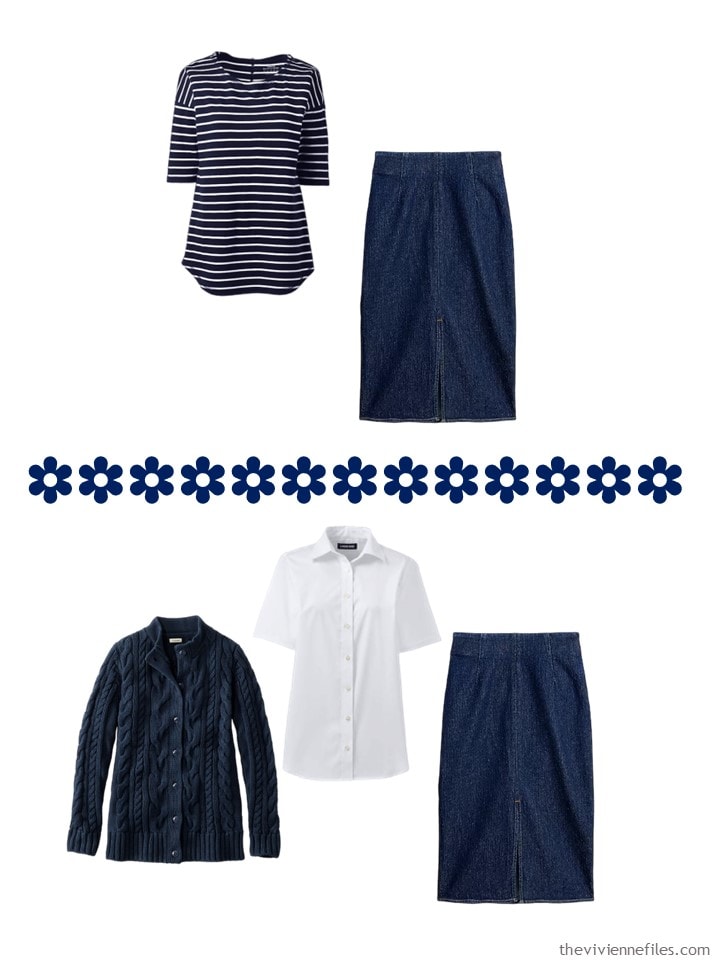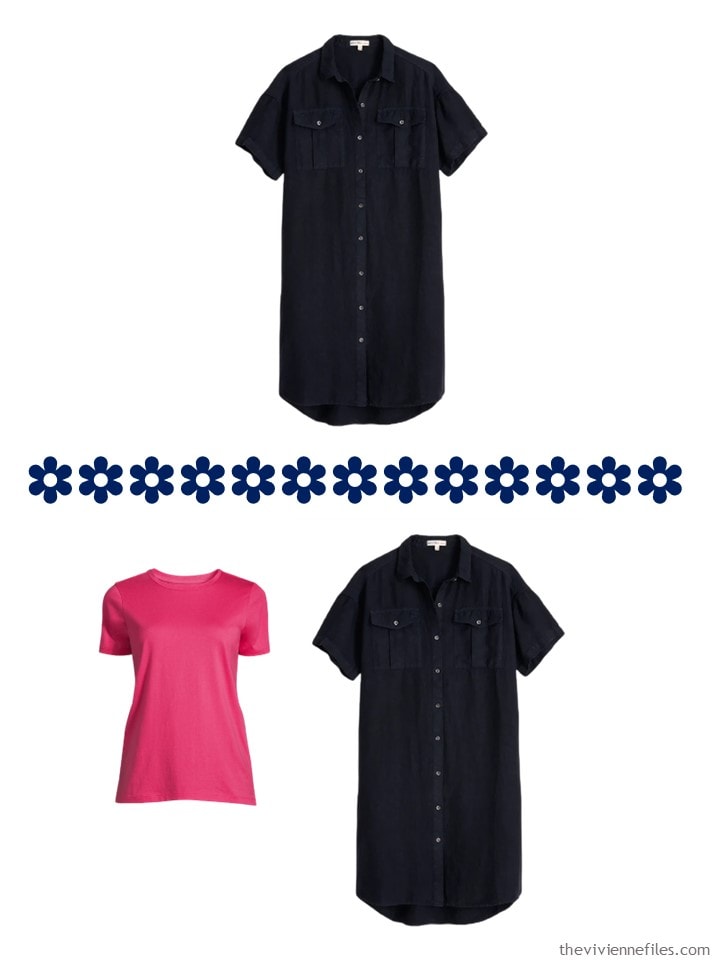 This is quite a bit to adjust to, all at once!
But for fun, let's assume that in a few weeks, our heroine is interested in expanding her wardrobe a bit. A cozy sweater or two, a pair of shorts, and another dress are some possibilities.
When looking for something the same color as her mint green tee shirt, I used the silly color name "light blue radiance" to search Lands' End; it's wise to try to think the way the retailers do!
With these 20 garments, you could get dressed every day in a different outfit for the brief, elusive season of Spring.
In Chicago, we only need 1 outfit for Spring, and we wear it ONE AFTERNOON a year…
Let's look at a few more possibilities for her: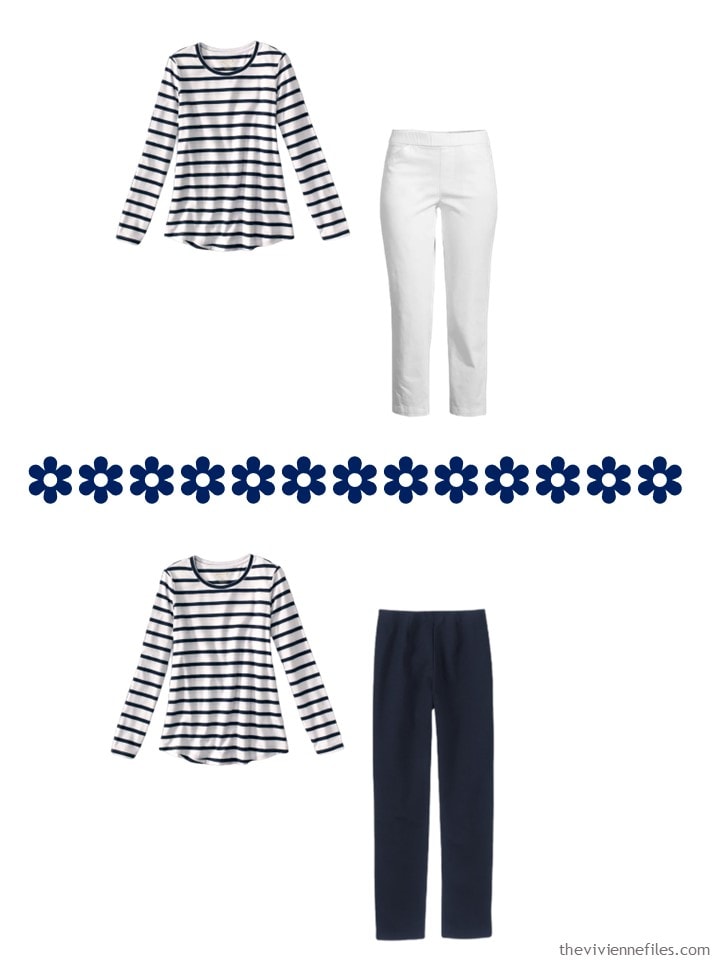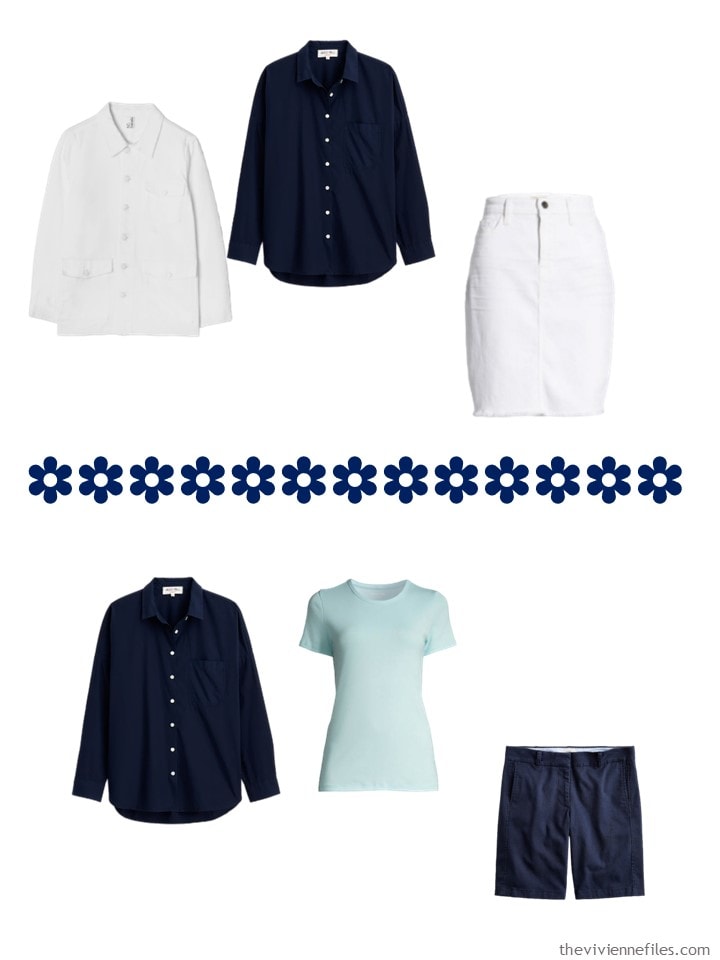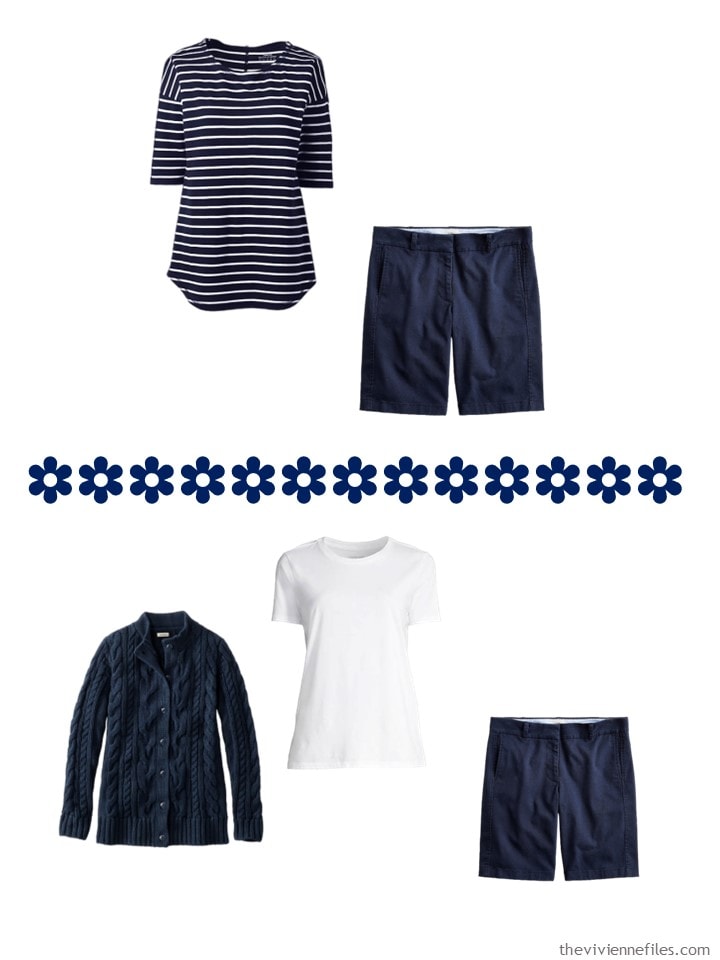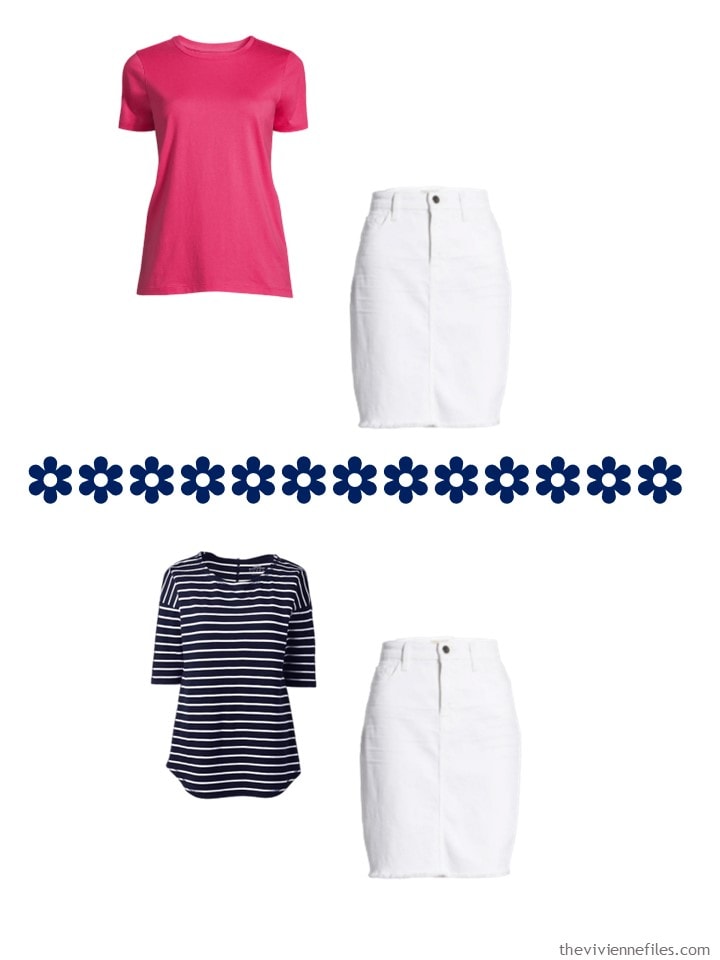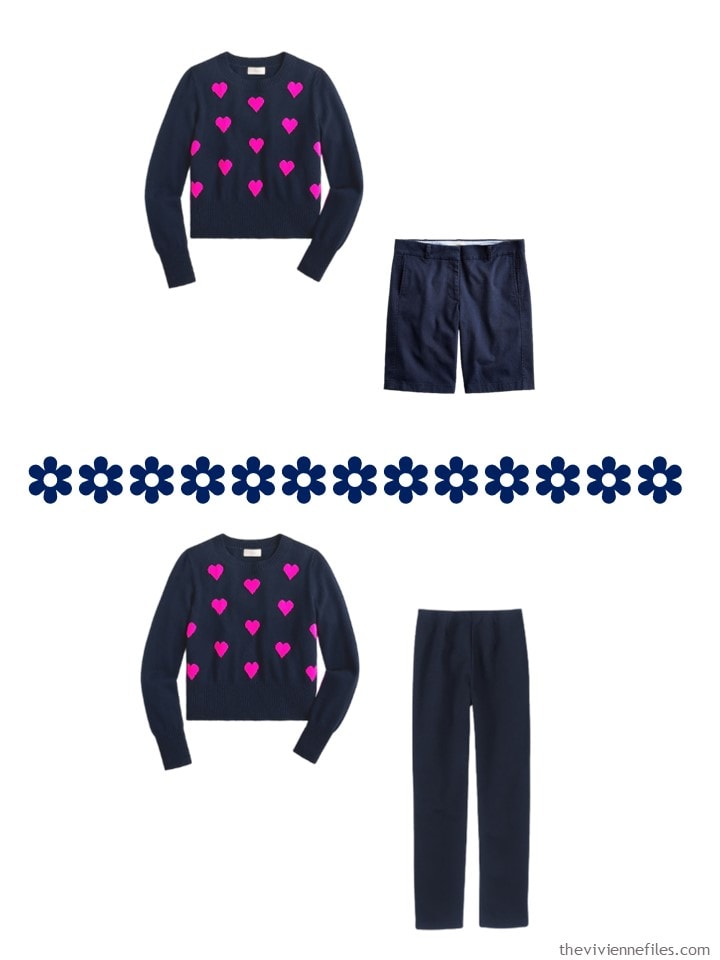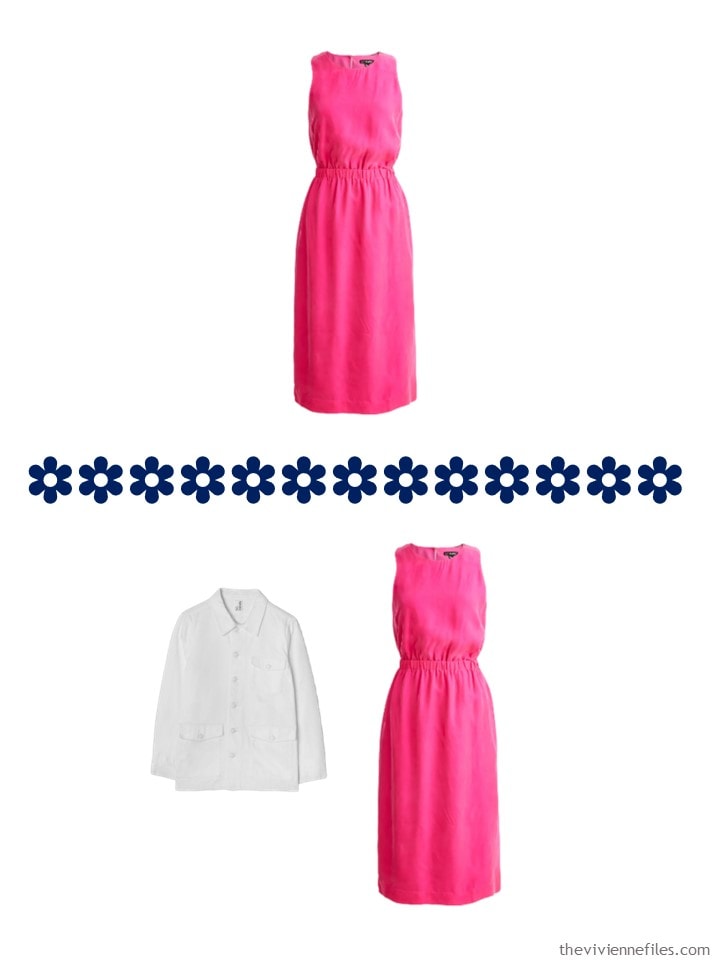 Of course, she's going to need accessories! Shoes, jewelry, another scarf or 2… The possibilities are exciting…
love,
Janice
p.s. Three years ago, we started with a different scarf to help structure a Spring and Summer wardrobe in the EXACT SAME colors… Of course, there are limits to how many different color palettes there are in the world!