November 11, 2022
Wouldn't this make a wonderful scarf?
And for those of us who love navy, this is a beautiful inspiration!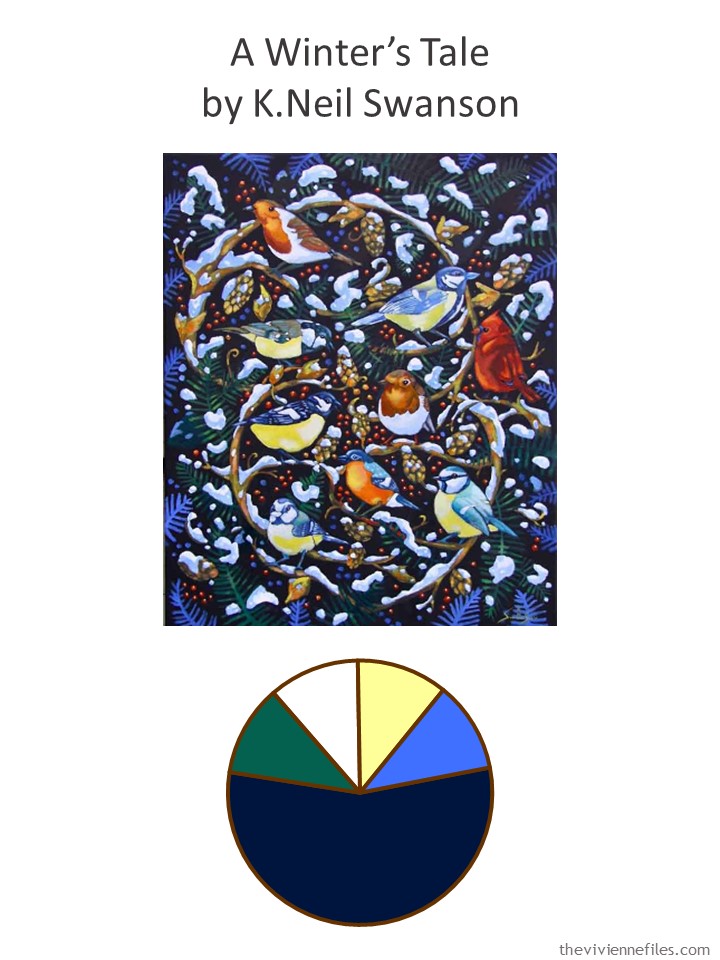 Do You Know Someone Like This?
Her Christmas tree is decorated with birds. She has bird feeders outside her windows. She just loves birds – she doesn't have to explain this to anybody!
And so when she's assembling a wardrobe for cool weather – especially for a trip! – she turns to her favorites animals for inspiration.
She starts with her essentials:
Her chosen inspiration has a wide variety of possible accents, but these are what she's chosen for this particular wardrobe:
She could probably pull together an outfit that clashes a bit, but generally speaking this is a "Whatever's Clean" wardrobe i.e. she can wear anything that's not in the laundry and come out looking pretty nice!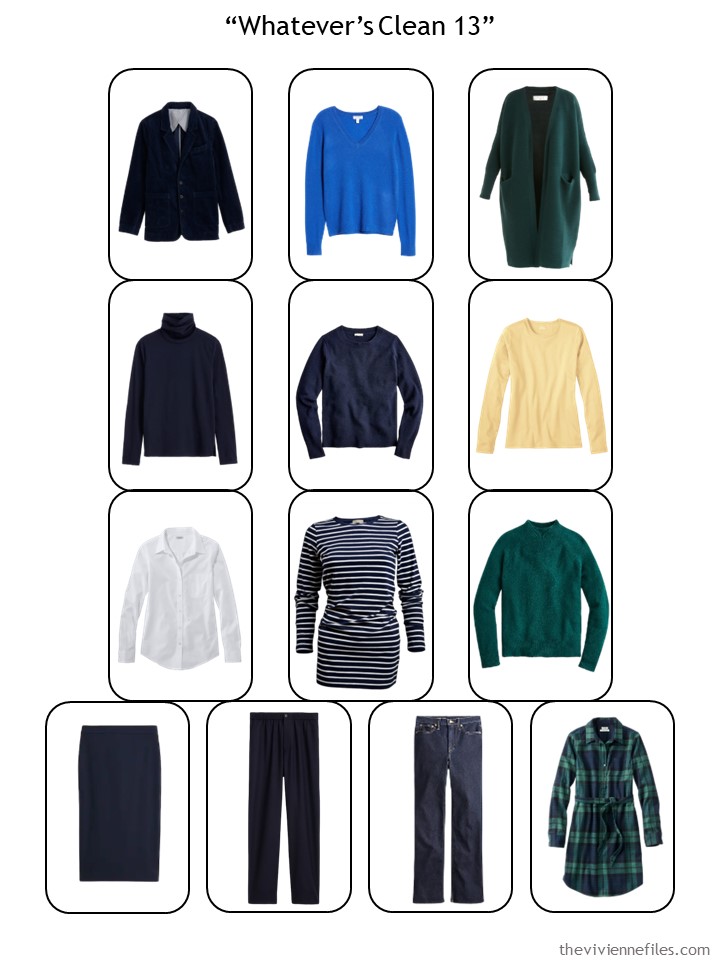 Because her favorite painting has brown branches upon which her birds are perched, she has decided to wear brown leather accessories! Lots of men wear brown shoes with navy suits…
As with all clever and wise heroines, she works her way through her capsule wardrobe to make certain that she has everything that she wants and needs…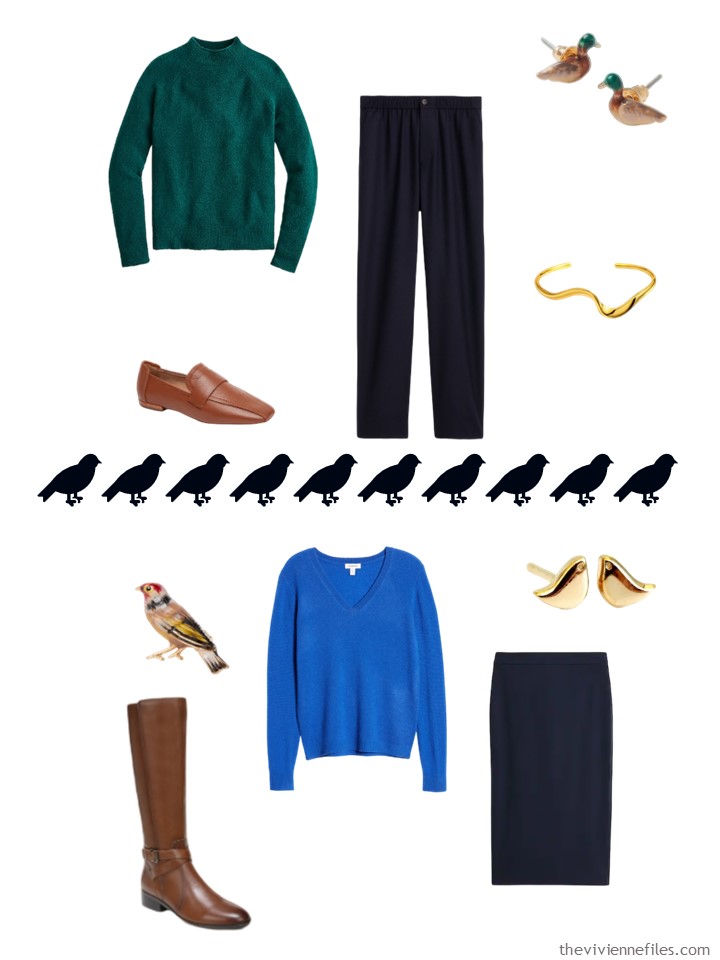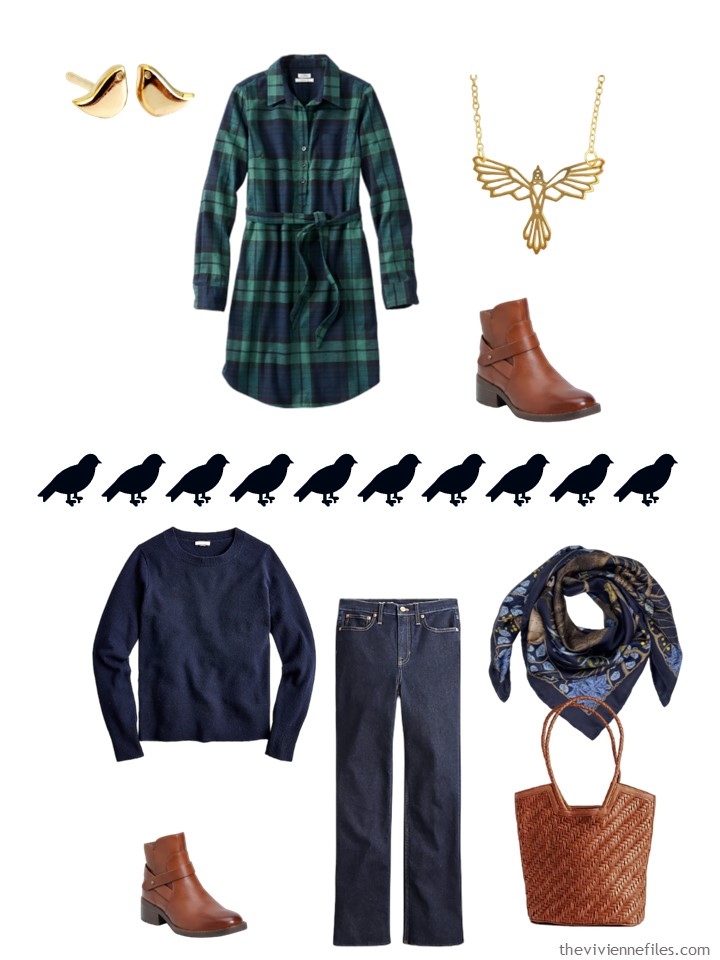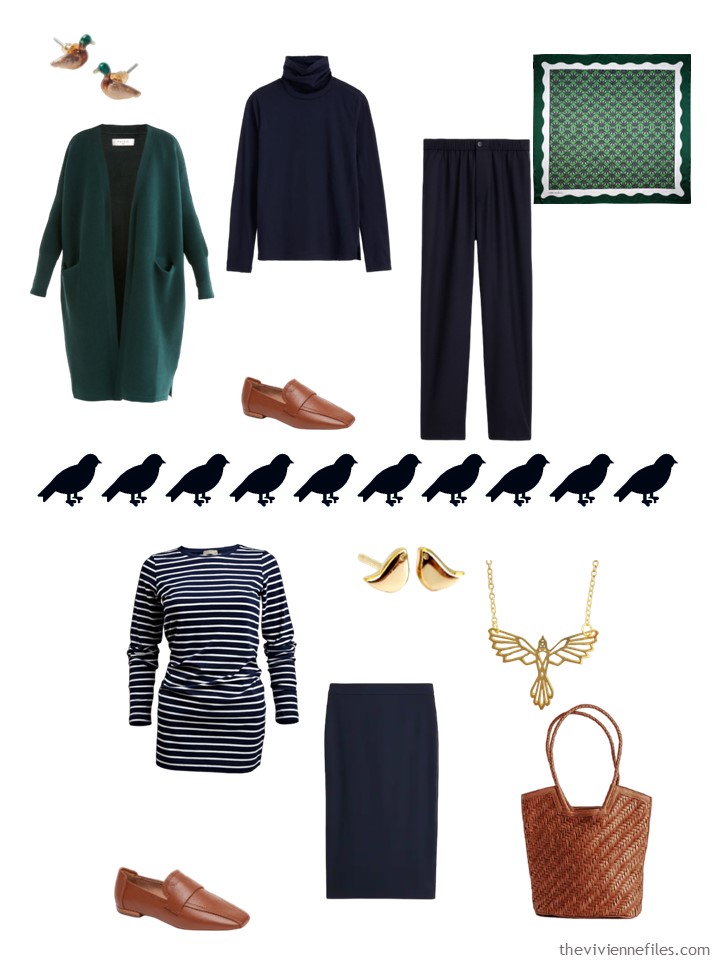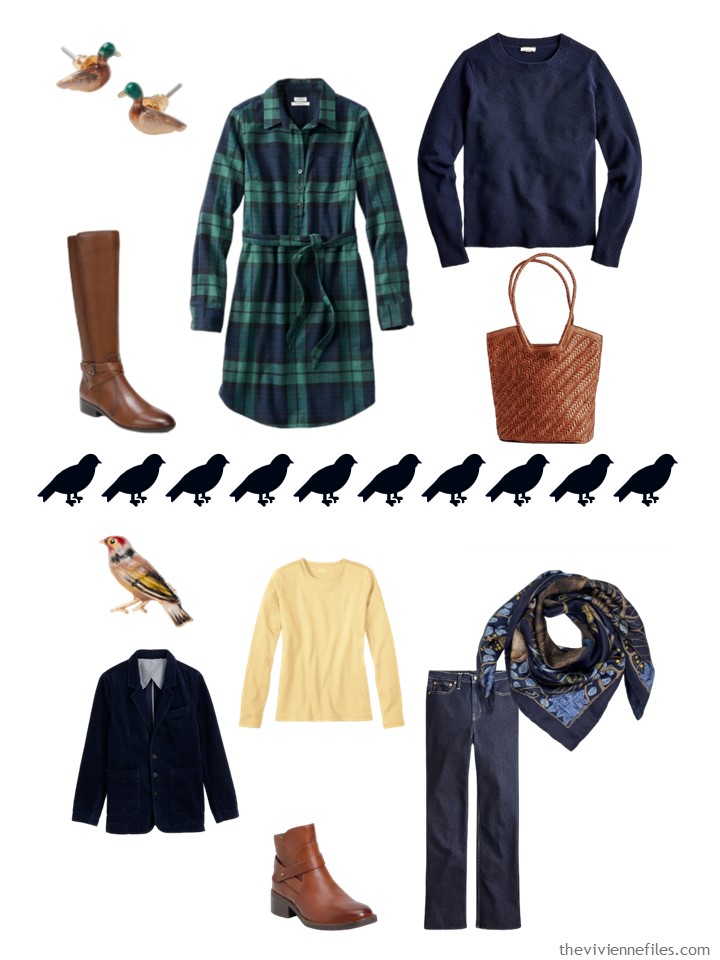 It's wonderful to be really interested in something, and it's even more wonderful if you can channel your enthusiasm into your wardrobe!
I wonder if I could assemble a wardrobe devoted to chocolate and coffee? Maybe THIS is why I'm tempted by a brown sweater…
love,
Janice
p.s. Five years ago, I was thinking about how we might dress for the upcoming holidays!