November 9, 2022
Let's see what our last 2 heroines are doing…
The first decided to do her shopping at Nordstrom; she figures she's got a ton of choices there!
Here's where our heroine starts:
With Daylight Savings Time giving our heroine a big dose of gloomy darkness, she decides to get a few tops in lighter, brighter colors…
When she gets her things home and into her wardrobe, she's pretty pleased with how they seem to bring a bit of light to everything: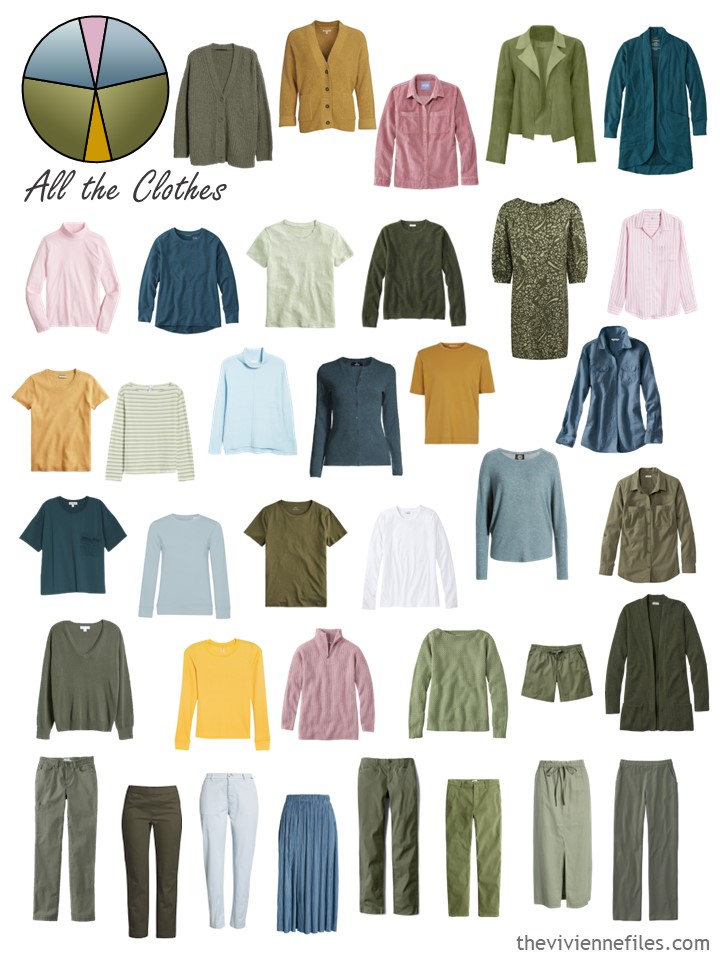 She's not 100% sure about a pink scarf, but she always can re-gift it to a family member or friend if it really doesn't work out!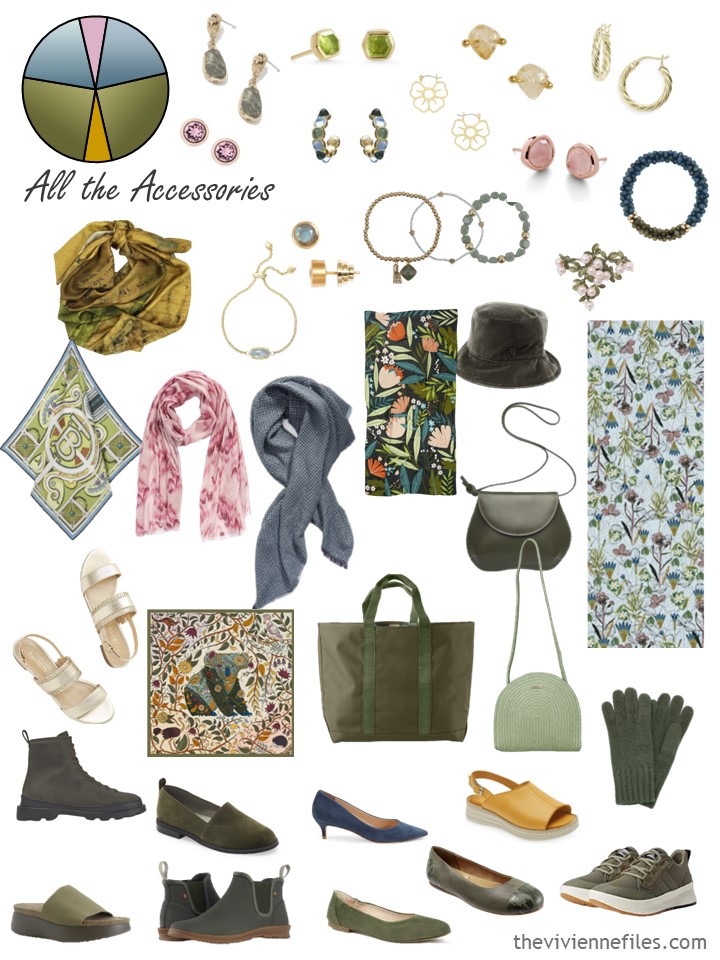 Before she starts washing and ironing and putting her new things away, she pulls together a couple of outfits for each garment, just to be sure. And she TRIES EACH OUTFIT ON, just to be sure!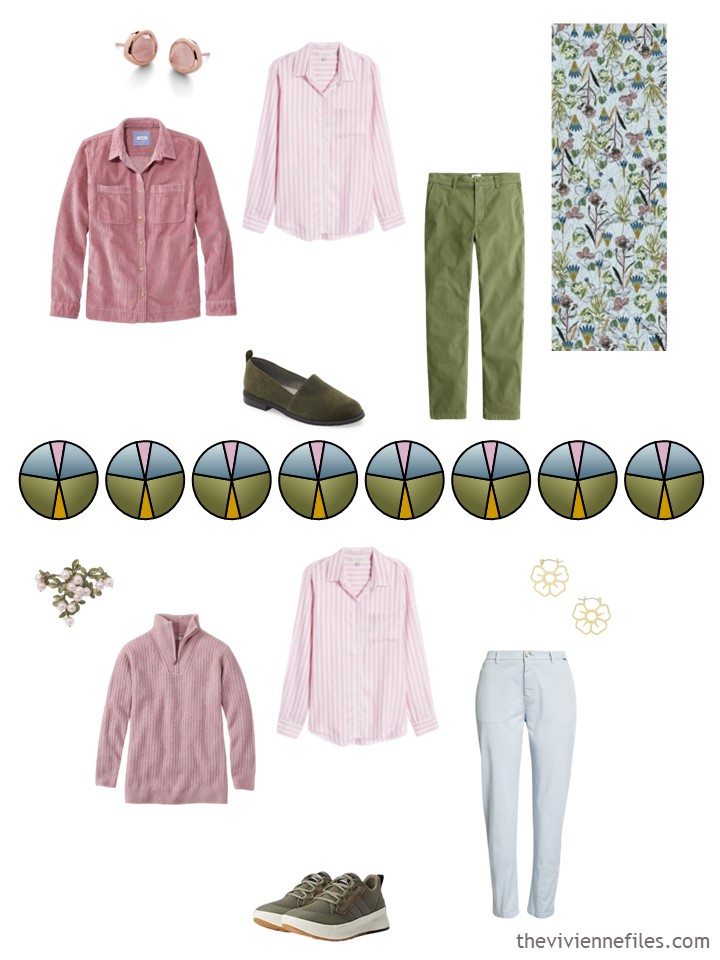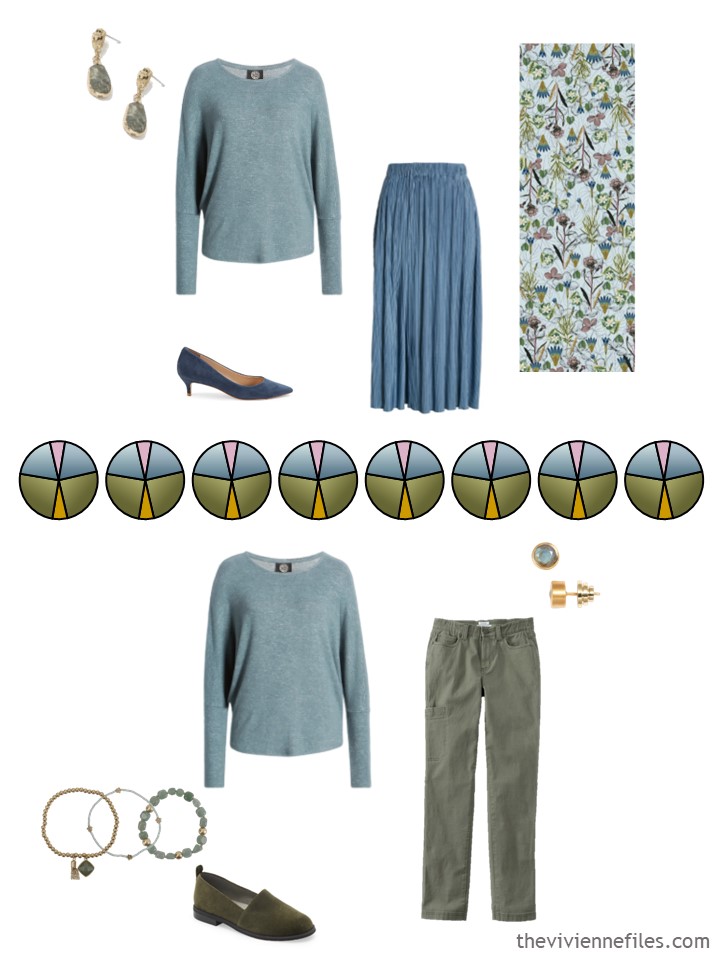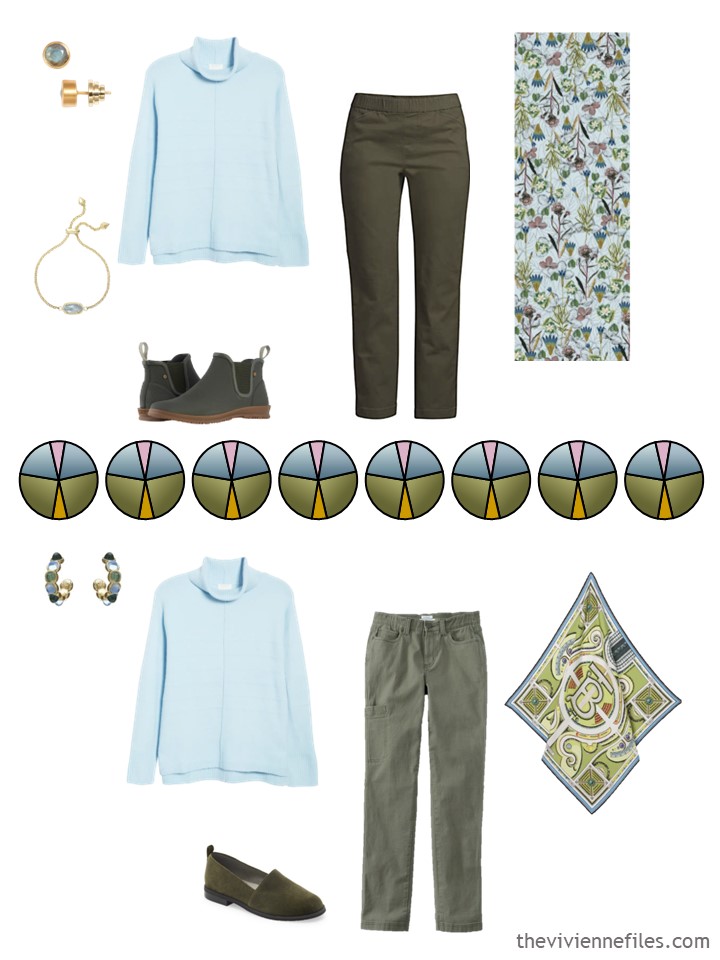 Our last heroine is shopping at Wolf & Badger this month! If she's in New York or London she can shop in person, but browsing their website is never a chore…
Her inspiration scarf and color palette is the Ginko scarf:
She kind of hits the jackpot – including another winsome brooch from Fable England! (that's the biggest problem with their things – once you have one, you want more; I can vouch for this…)
Her cardigan is WAAAY darker than the gold in her scarf, but she's prepared to accept that she won't be wearing that scarf with her new sweater…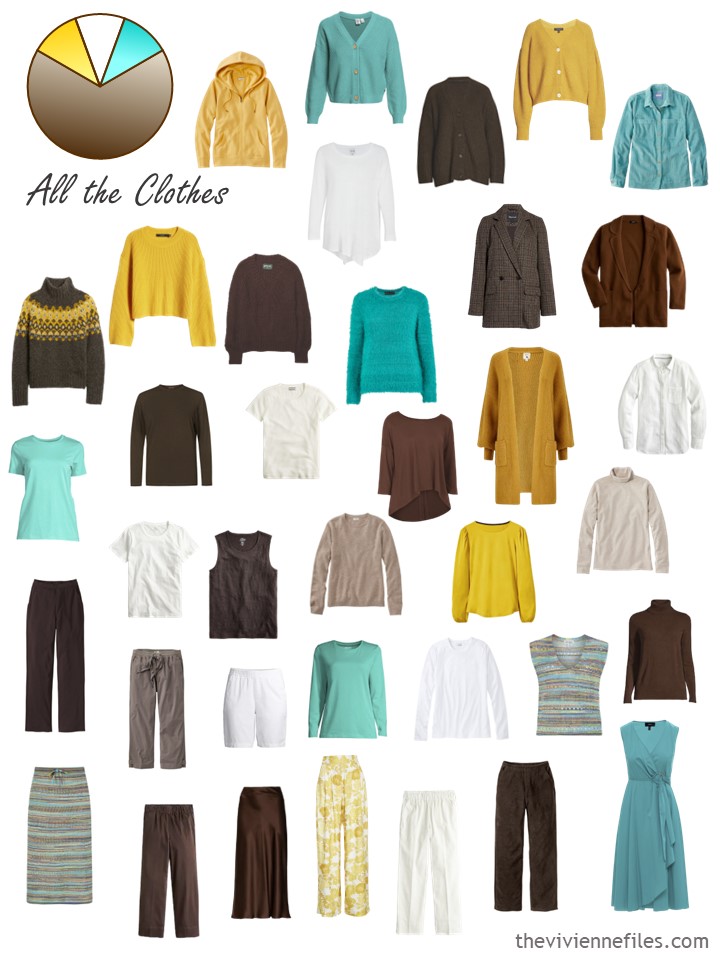 Her gold scarf is a bit dark too, but that's okay by her. And the brooches… sigh…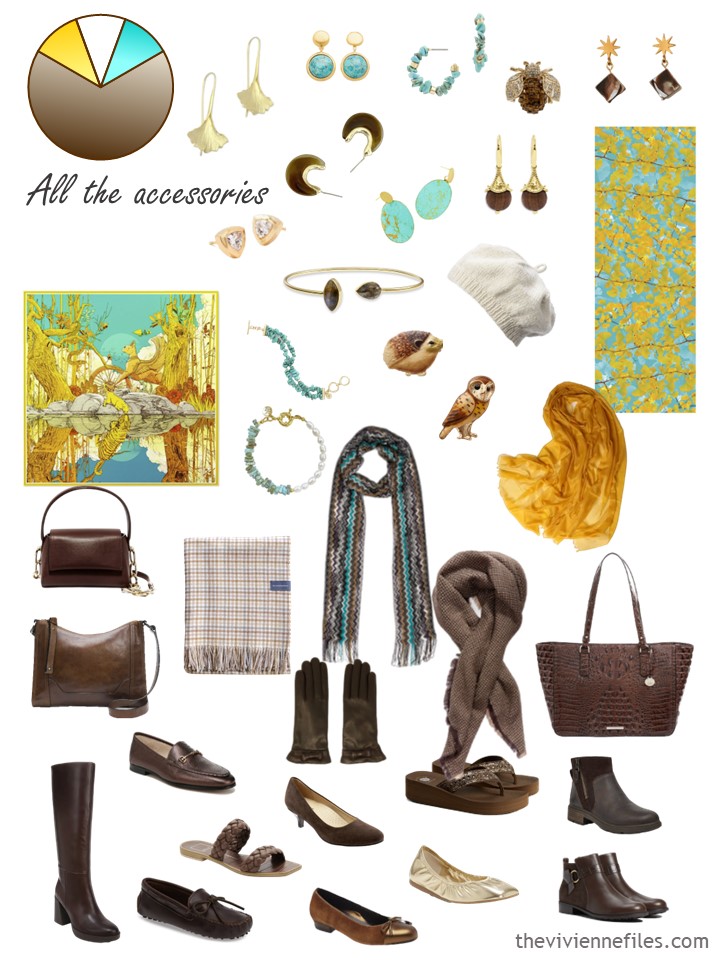 As all wise heroines do, she takes her new garments home and plays with them within the context of her current wardrobe: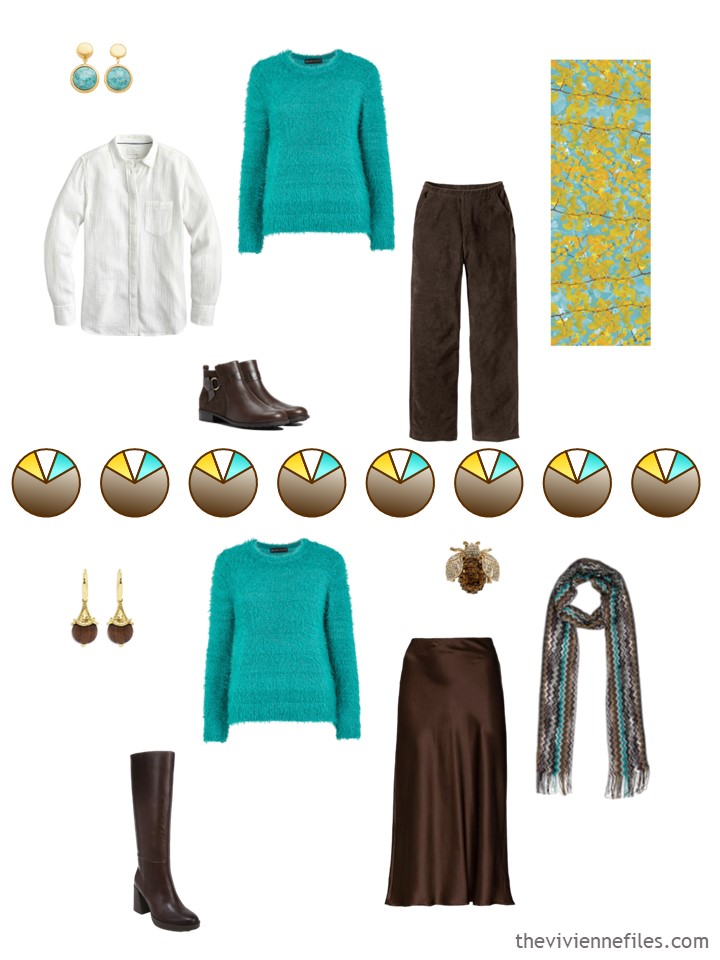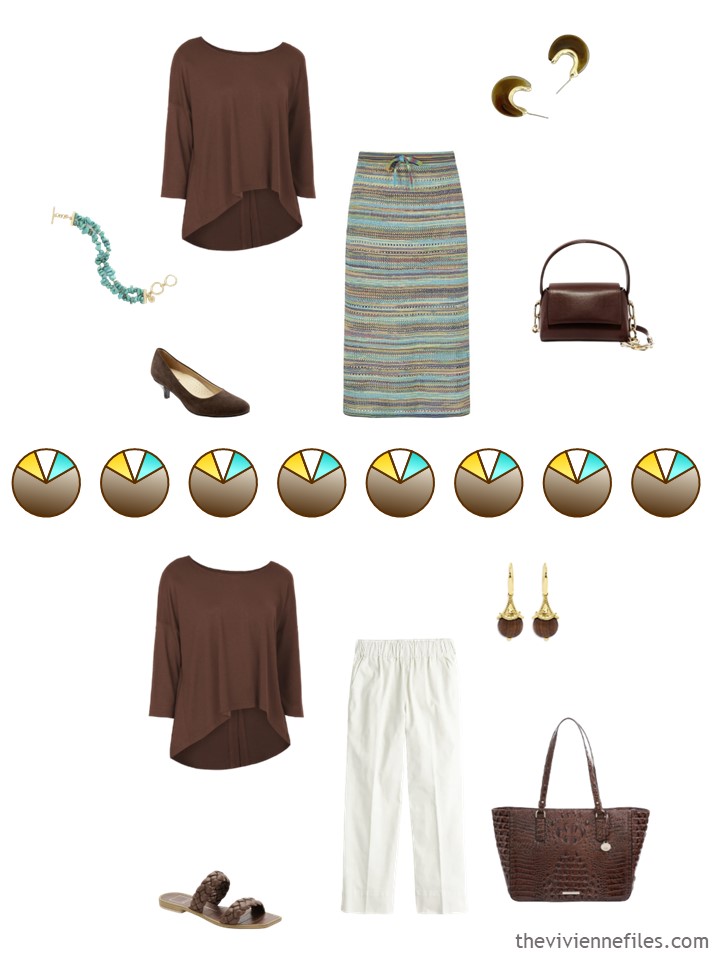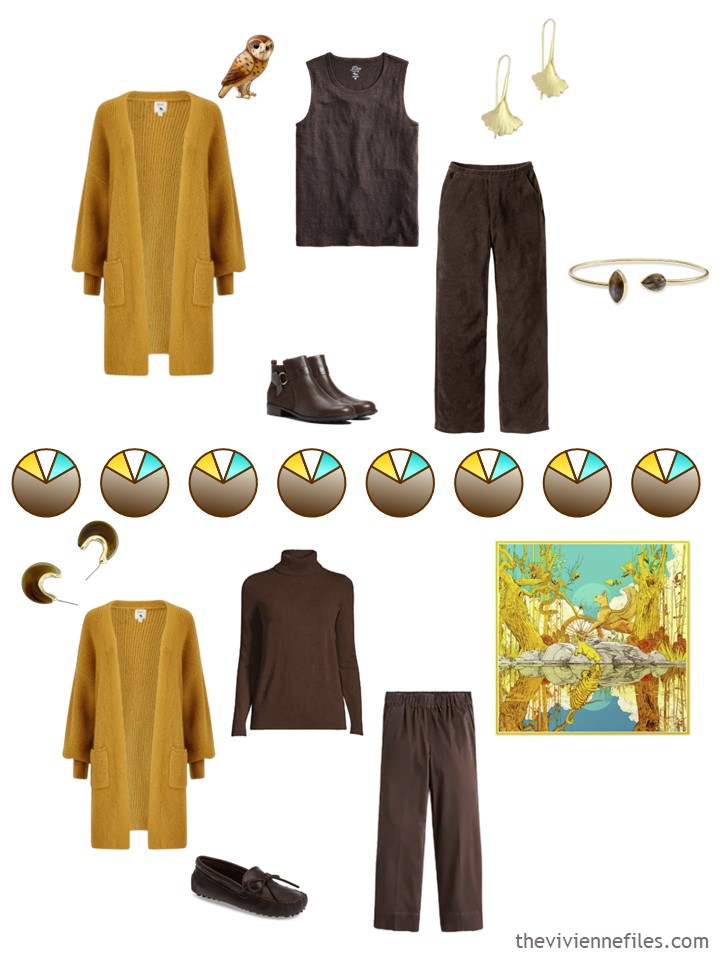 Although I'm on day 69 of my black dress adventure, I'm still doing a tiny bit of shopping – a brown turtleneck AND a brown crewneck sweater. All of this brown is persuading me that I should indulge!
love,
Janice
p.s. Seven years ago, our heroine was channeling Sir Edward Coley Burne-Jones, in taupe and light blue…….