October 7, 2022
I've been thinking… This year's wardrobes are lovely, but I'm finding that a lot of them share the same accent colors – green and various shades of orchid or pink…
Not that there's anything wrong with that!
But what if we base next year's 6 wardrobes on SIX PAINTINGS that we've visited before. JUST the paintings and the color palettes – not the original story lines…
That way, before we start getting too far into the wardrobes, we will know what our best accent colors are going to be! I will propose six that I particularly like in the next few days, so we can get an idea of how this might work.
But for now – let's look at the Chrysanthemum scarf!
At this point, the orchid color in this wardrobe has pretty much all been from L.L.Bean. This is fine – it can actually be pretty smart, because you know that everything goes together. Her cardigan has 3 tops that can be worn under it as a twin-set…
And this wardrobe hasn't enough green in it. It's a tough shade of green to find, but it's time to look for more!
None of these additions alters the overall feel of the wardrobe – nor should they!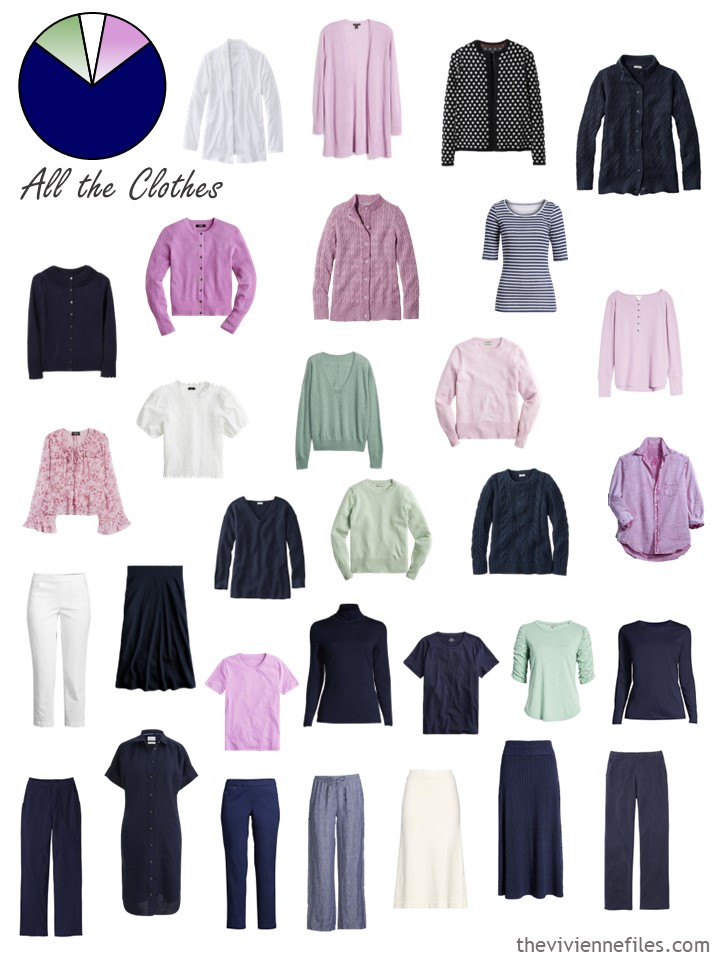 And these accessories still look appealing…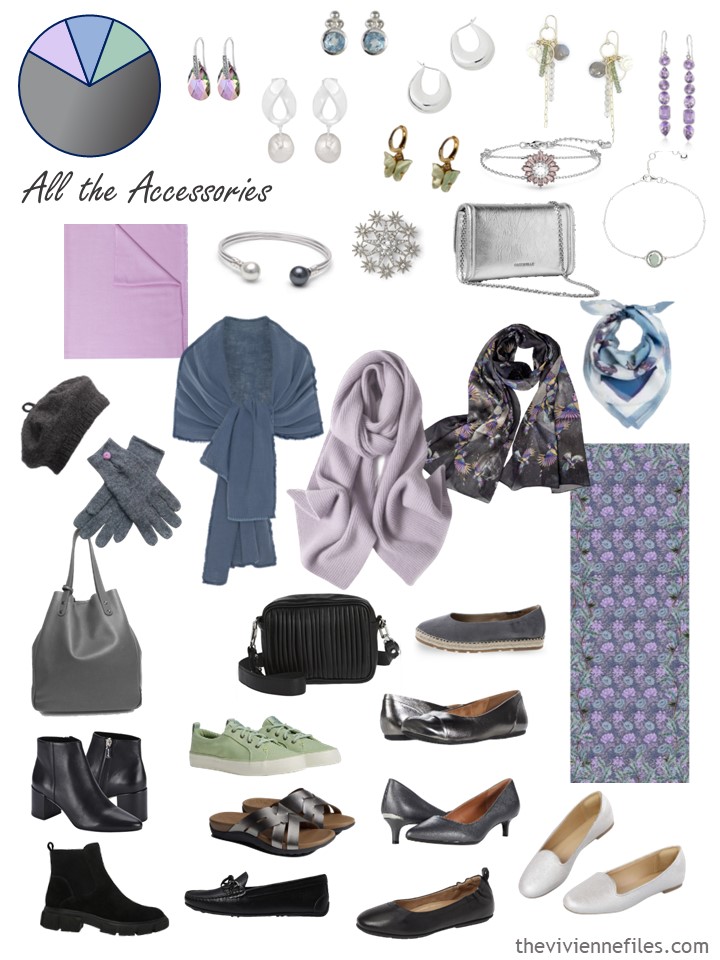 How to wear her new garments? This heroine won't struggle to figure that out!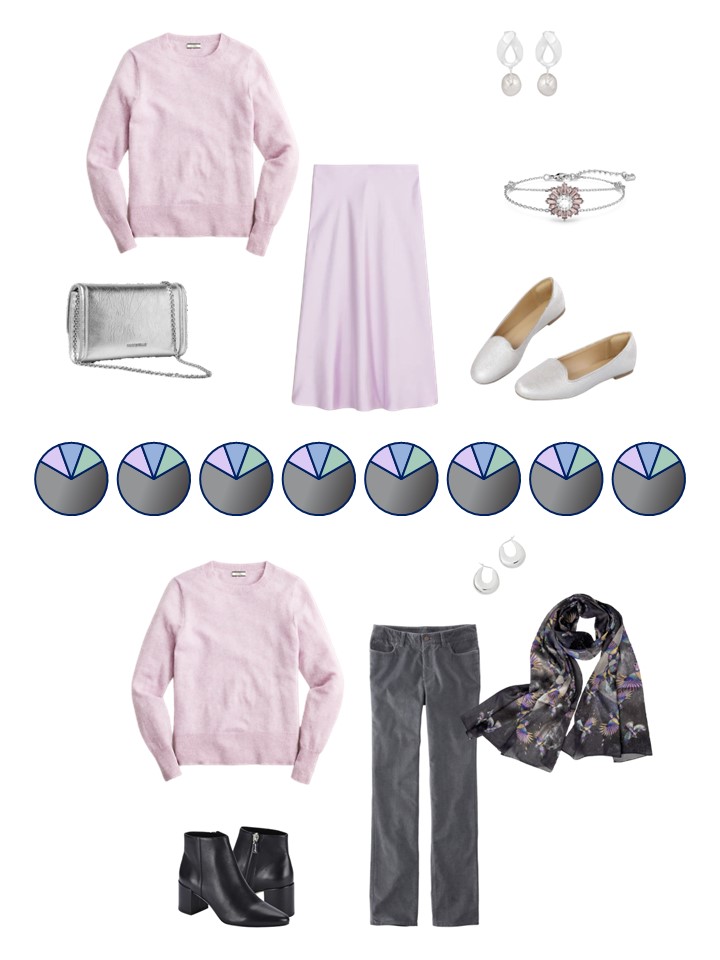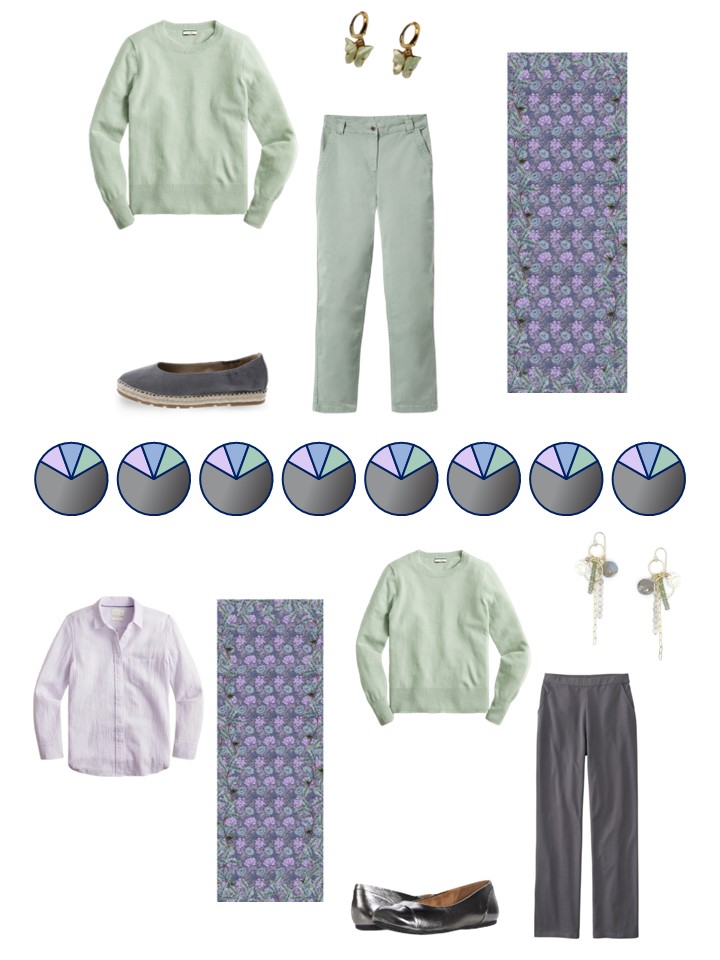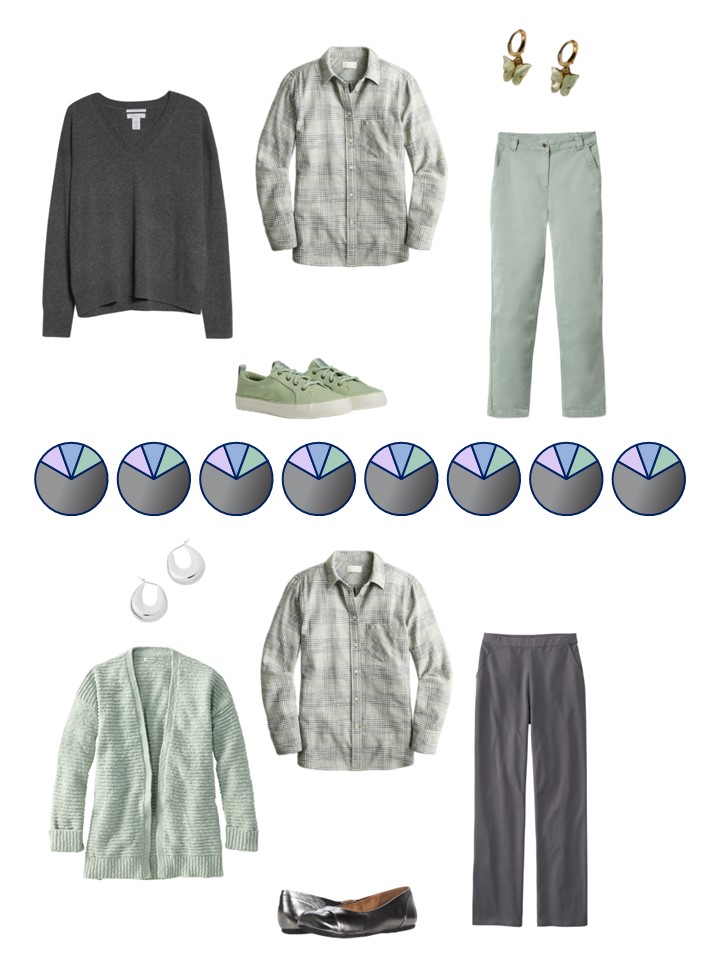 And our final scarf – my current favorite flower – hydrangeas! (my current favorite flower changes a couple of times a year – violets, lilacs, anything purple…)
I really felt that this wardrobe needed a bit more navy – and an orchid pink cardigan that's exactly like her navy cardigan! If you loved cabled sweaters, why not make it a signature detail of your wardrobe?
No matter how much I love accent colors, I'm always going to feel like a wardrobe should have more of the neutrals than anything else. You may not agree!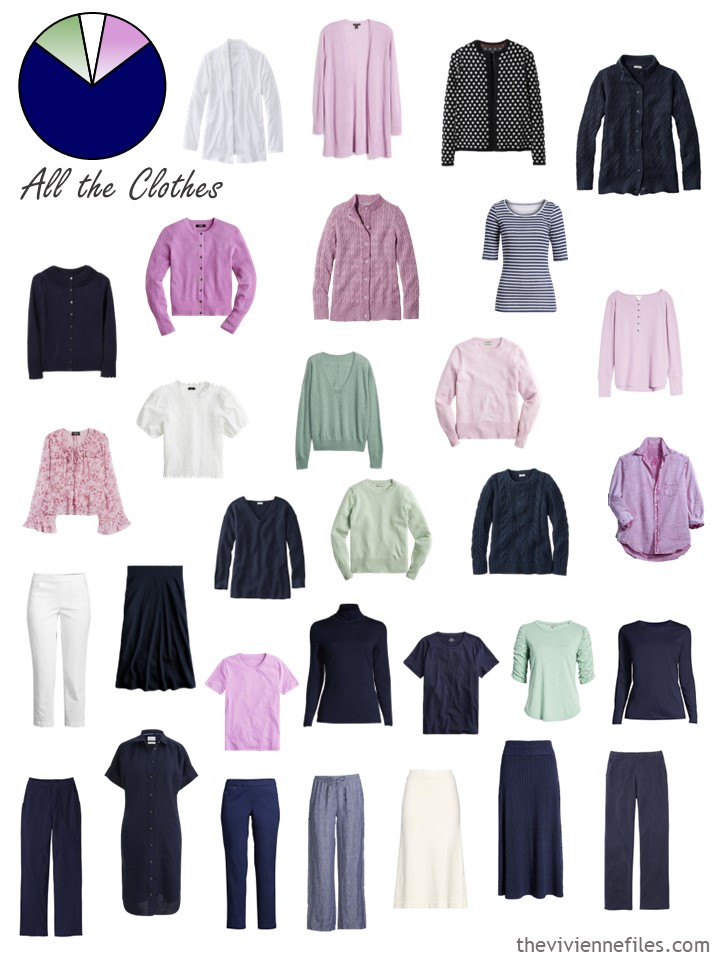 These accessories are wonderful – can you ever have too many scarves?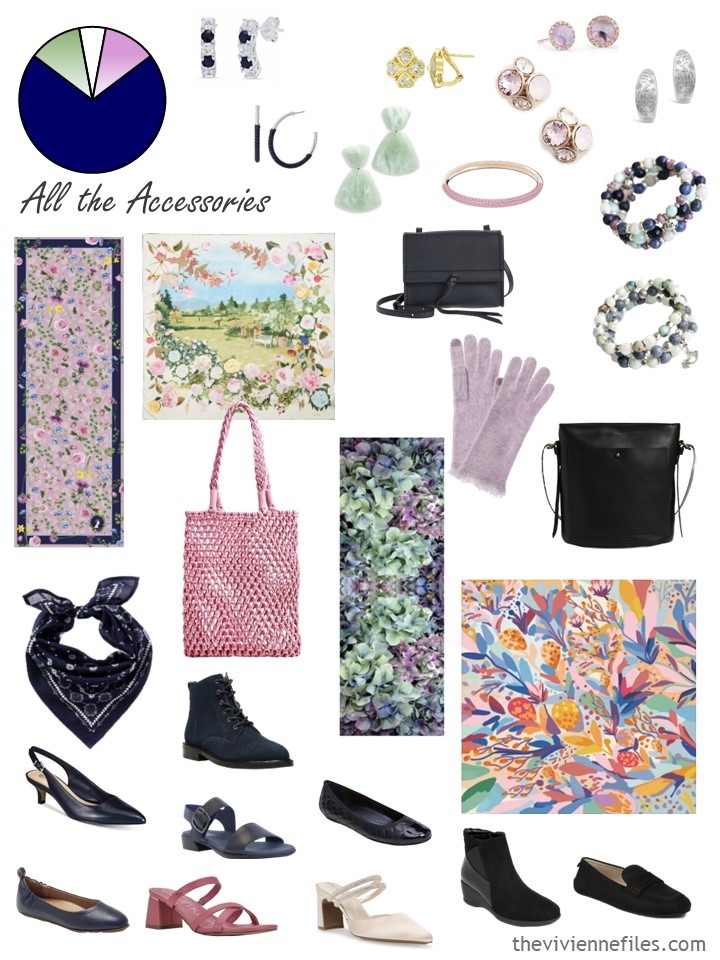 These 3 new garments give this heroine a lot of new outfits – how fun is it to buy 1 thing and have 4 new ensembles when you get home?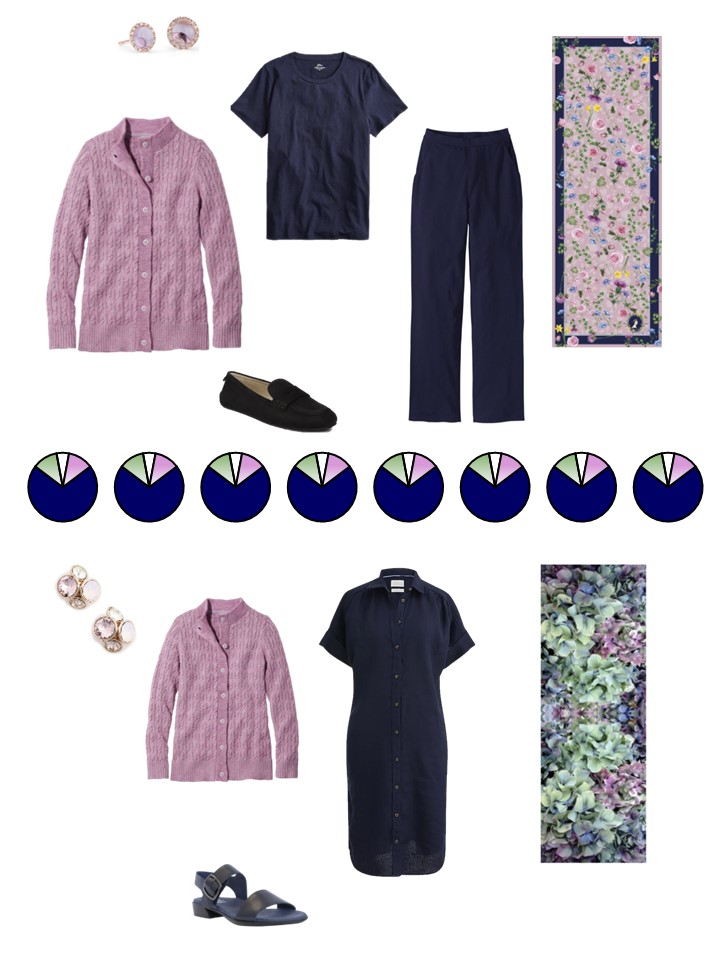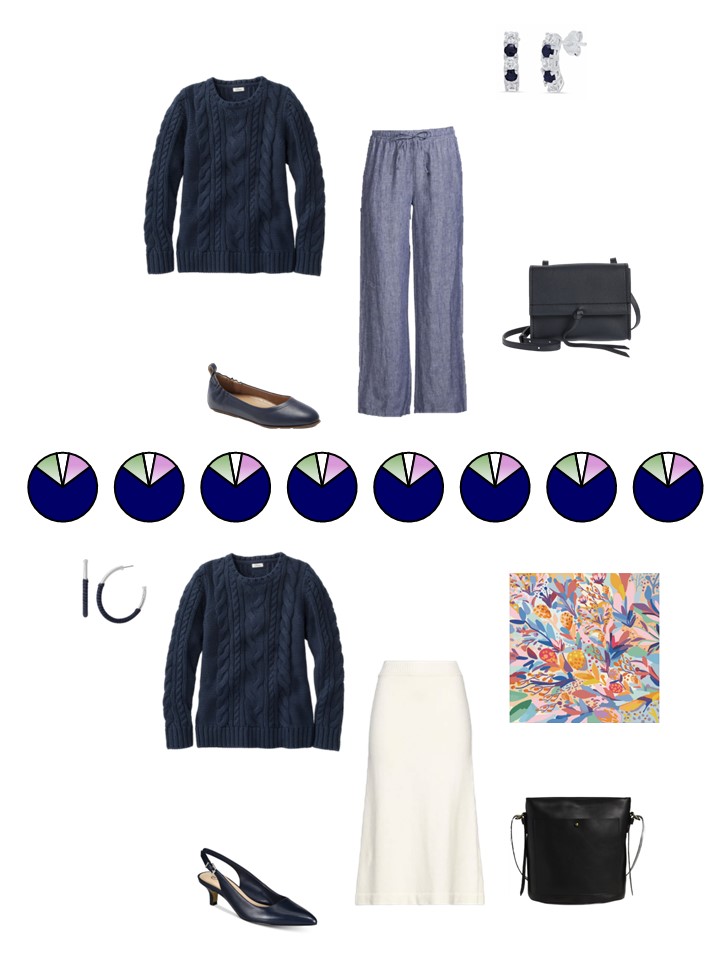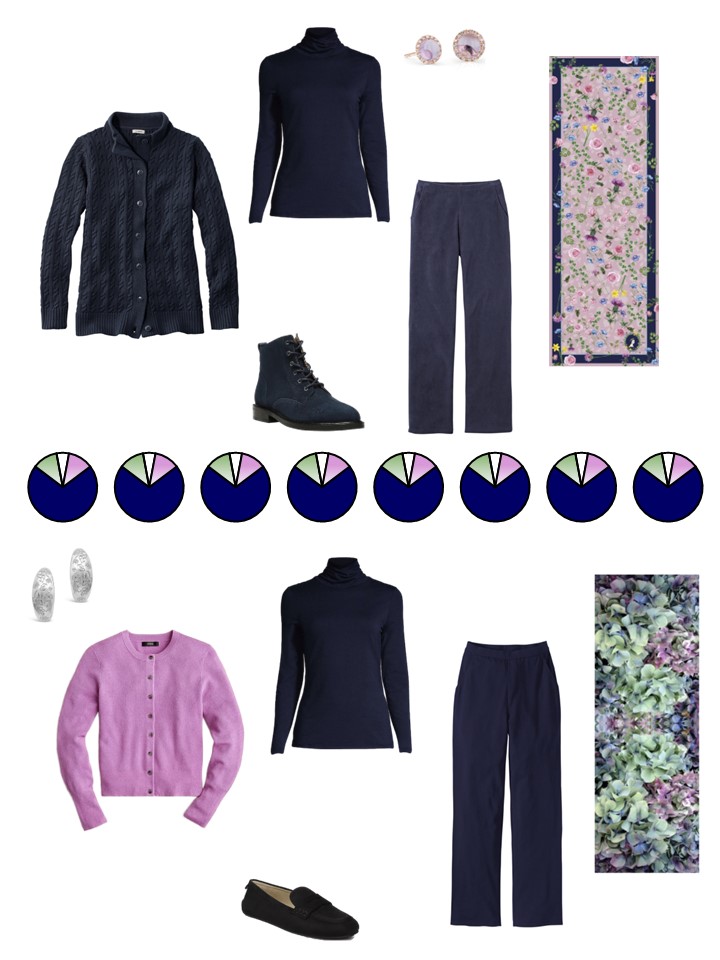 What are your thoughts? I so love the brown and black wardrobe that I keep looking longingly at brown things available to buy… which I do NOT need!
love,
Janice
p.s. Ten years ago, I was just back from Paris, and shared with you my observation of how Parisien women wear their summer dresses well into the autumn.