October 5, 2022
What do you do if your planned color scheme needs to be edited in some way?
EDIT. Move on!
You'll notice that Ruskin's Meadow color scheme has received a necessary update…
Mauve was the request; mauve is the addition! It's interesting to see how 3 tops and a pair of earrings bring a very different look to this wardrobe:
It's all much brighter now, which means that our heroine has new options for getting dressed: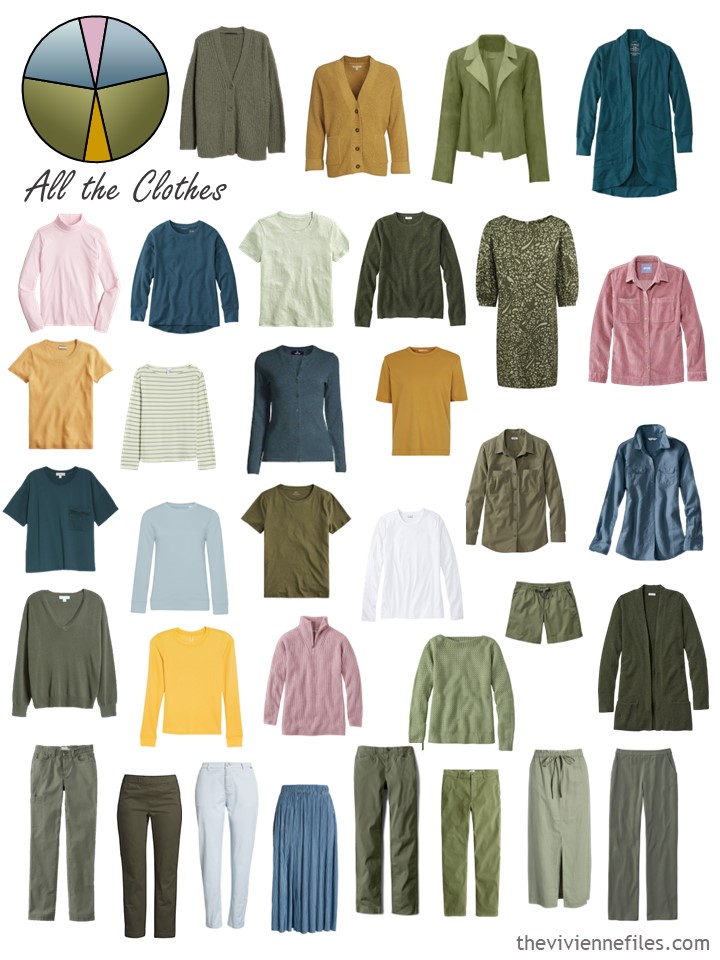 Her accessories are still mostly green, but she's now got those lovely pink earrings…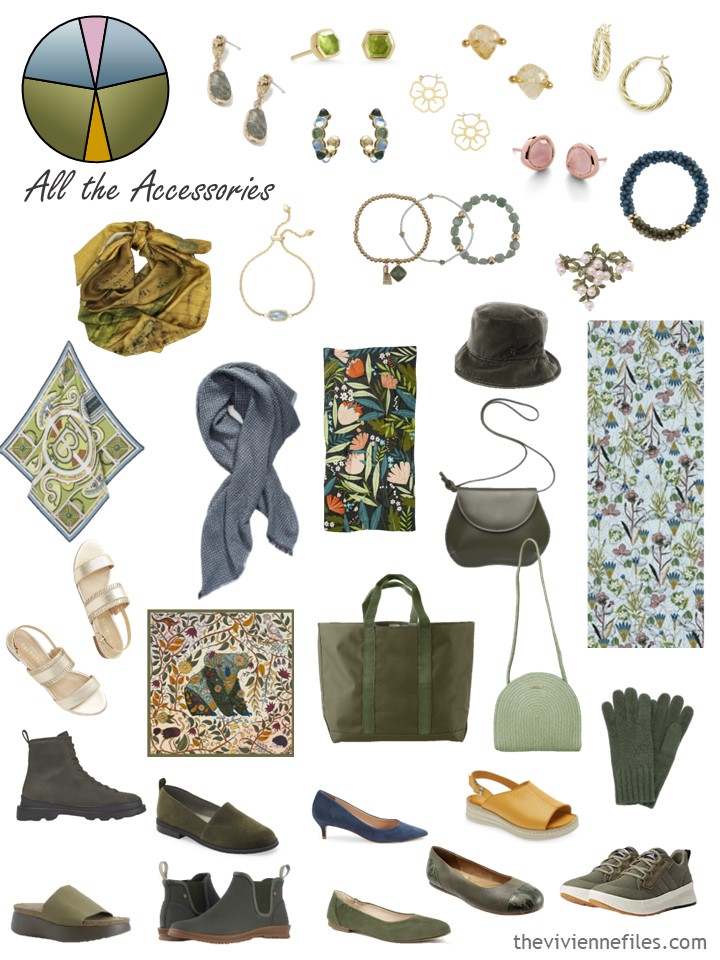 How might this heroine wear her new mauve tops?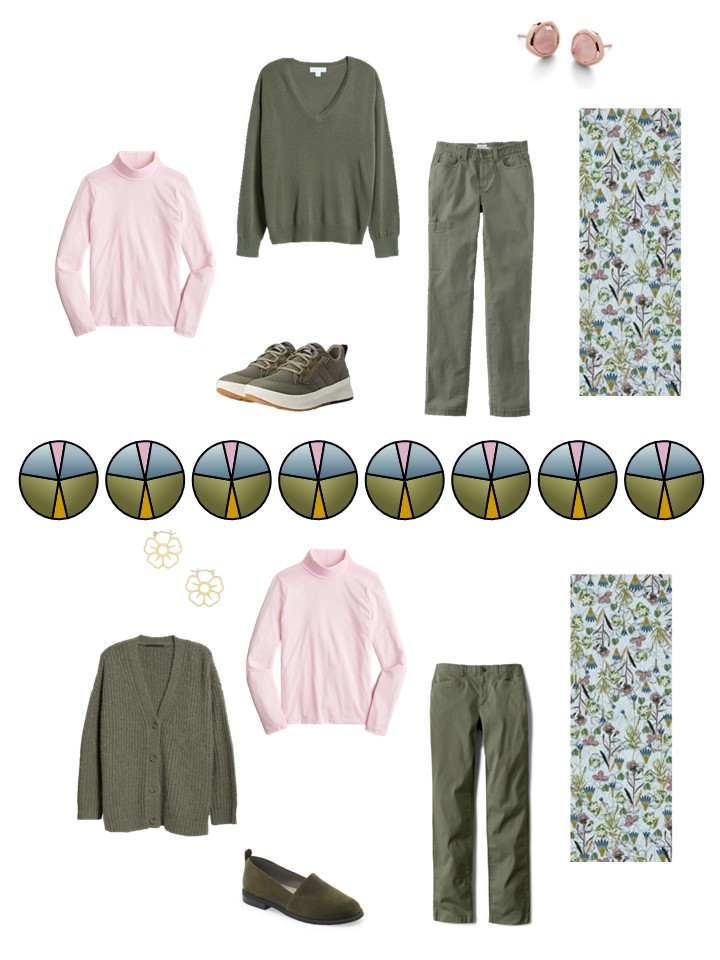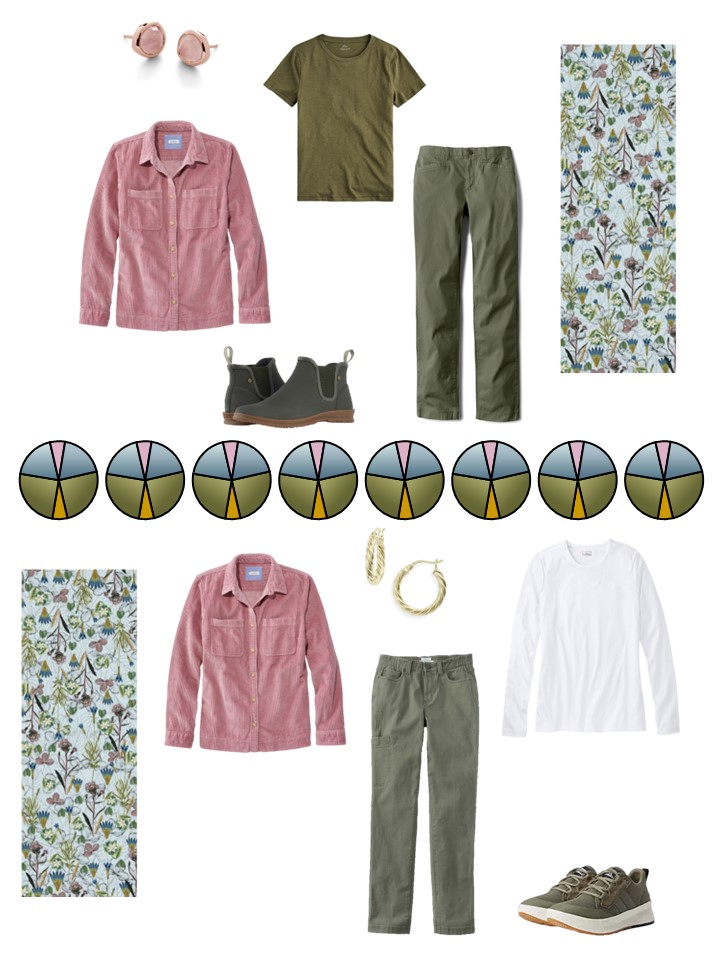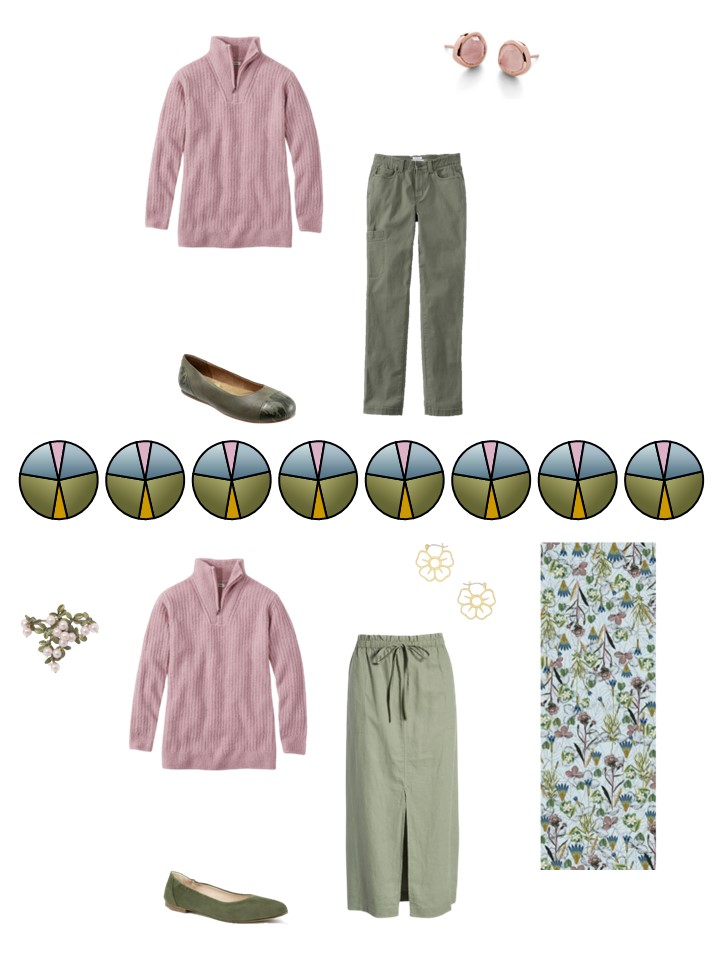 Now on to what might be my favorite scarf, and is growing to be my favorite wardrobe!
I wore this scarf last week; it's lovely…
I would wear all of this, and arm wrestle someone for the privilege! I am growing to love these varying shades of brown, with black…
This wardrobe just makes me happy…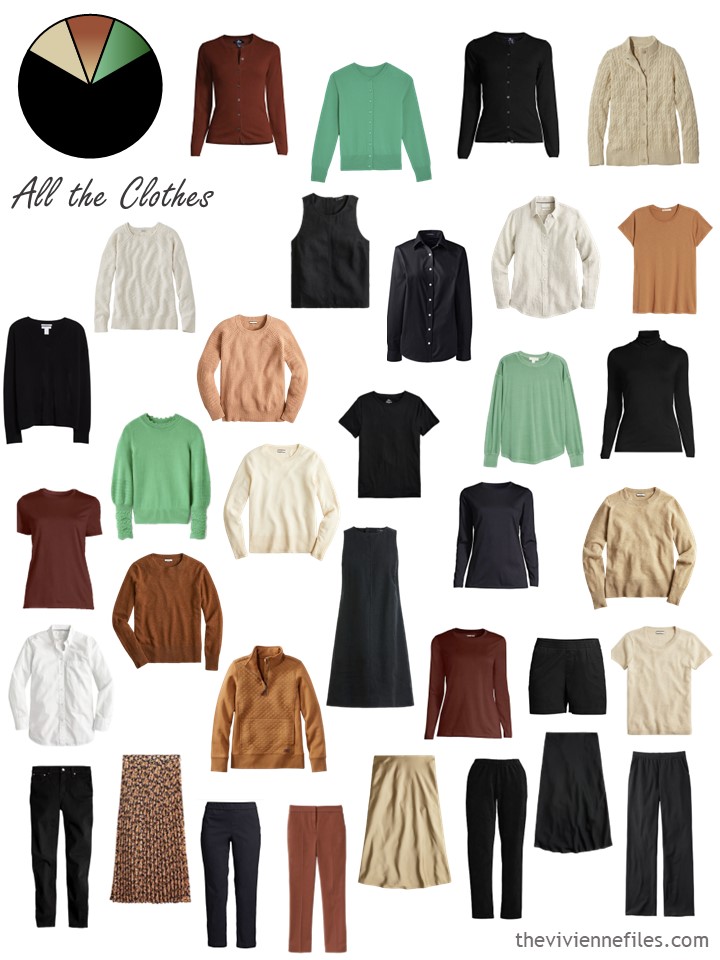 And I really love the accessories, too…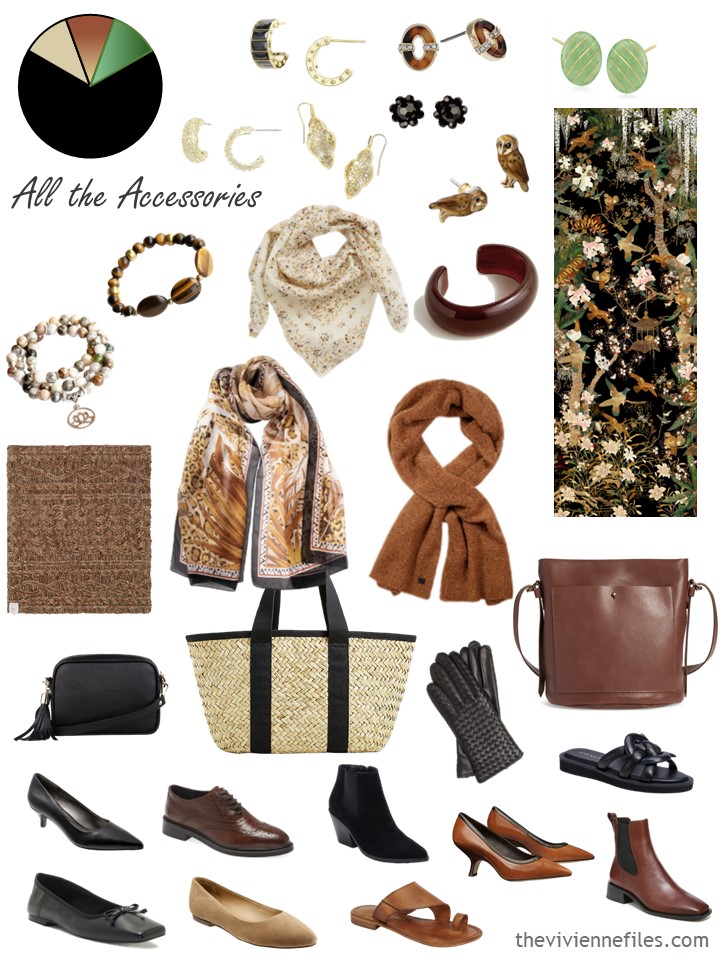 I see this heroine as always looking warmly elegant and slightly off the beaten track; the juxtaposition of brown and black gives me that feeling!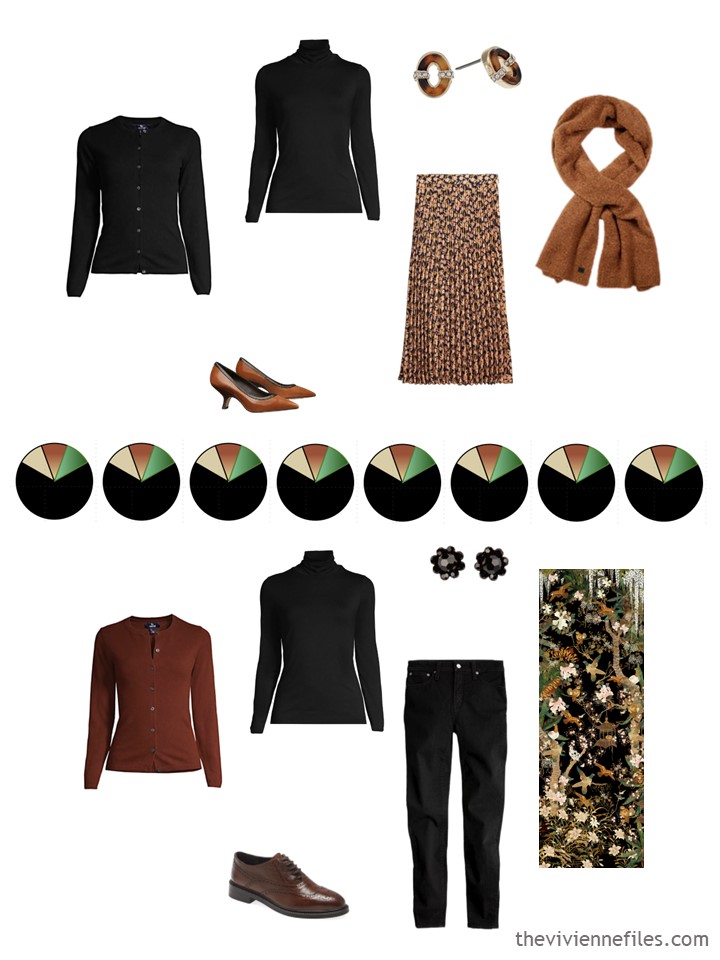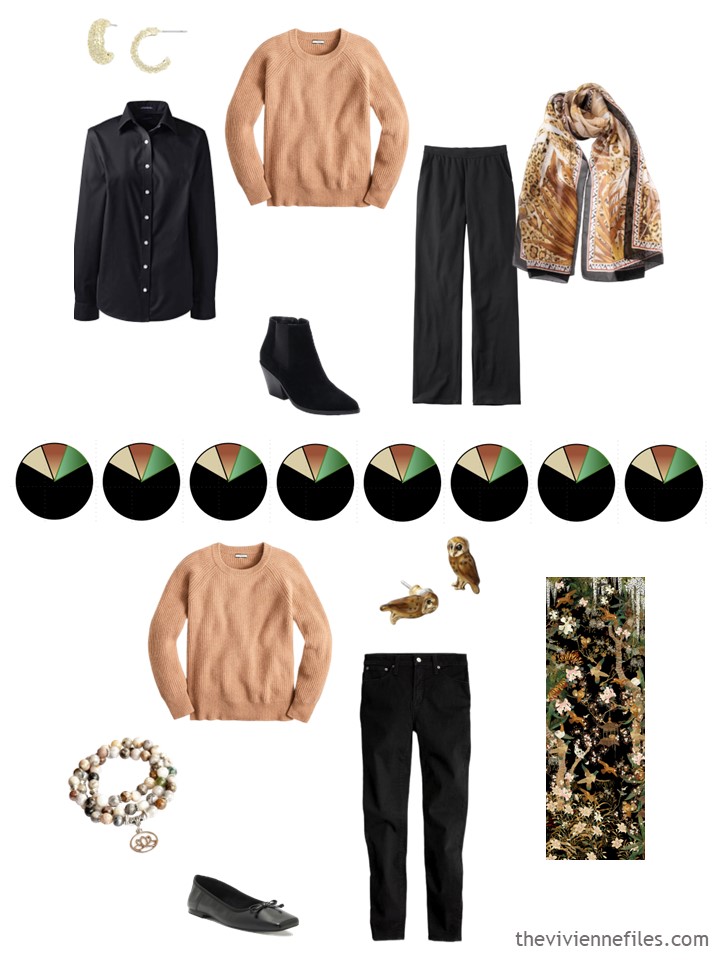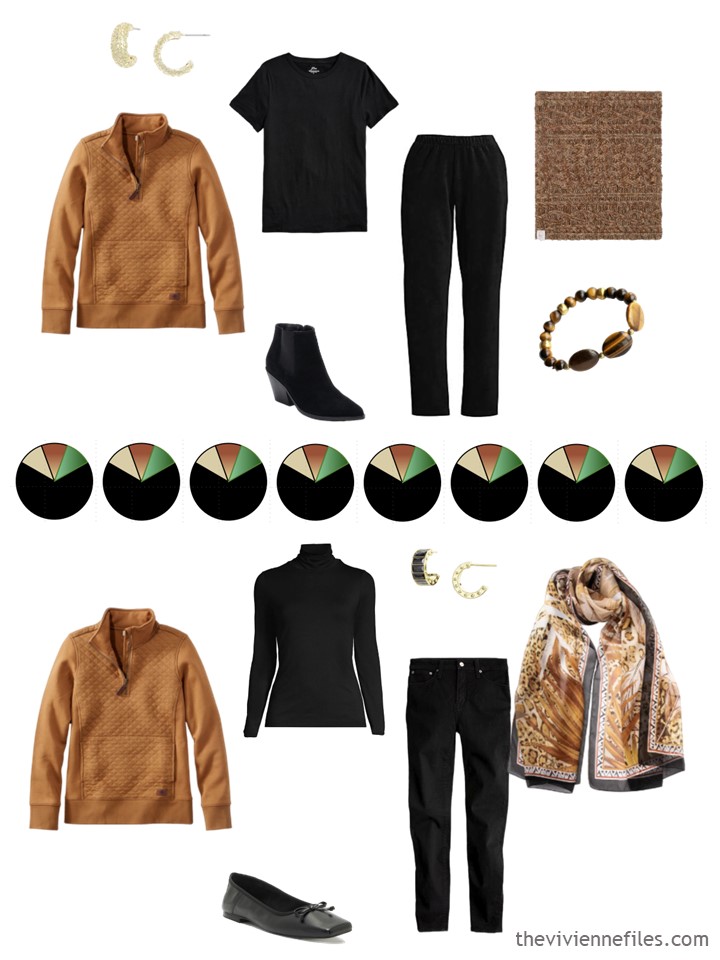 Two more wardrobes on Friday!
Maybe next month is the month that I give every wardrobe a pair of jeans (do they have to be blue?) and a pair of gym shoes… What else might we add in?
love,
Janice
p.s. Five years ago, I reviewed what I packed for a trip to Paris…