September 2, 2022
I've realized that I really like doing these six wardrobes in 3 separate blog posts; I can spend a lot more time looking for things that strike my fancy!
Let's start with Chrysanthemums!
As our heroine looked at her existing wardrobe, and began to think of what she might want for autumn, she began to feel that the soft, dusty, smoky blue in her wardrobe palette is underrepresented in her wardrobe.
So she set out to find some pretty things!
She's not fanatic that all of these things match – she will be happy to wear the blue with all of the charcoal grey that she already owns…
I'd say she did pretty well!
Her new clothes blend in well with her existing wardrobe; if someone is really looking carefully, they will see that there's a bit more darker blue present than she had in the past.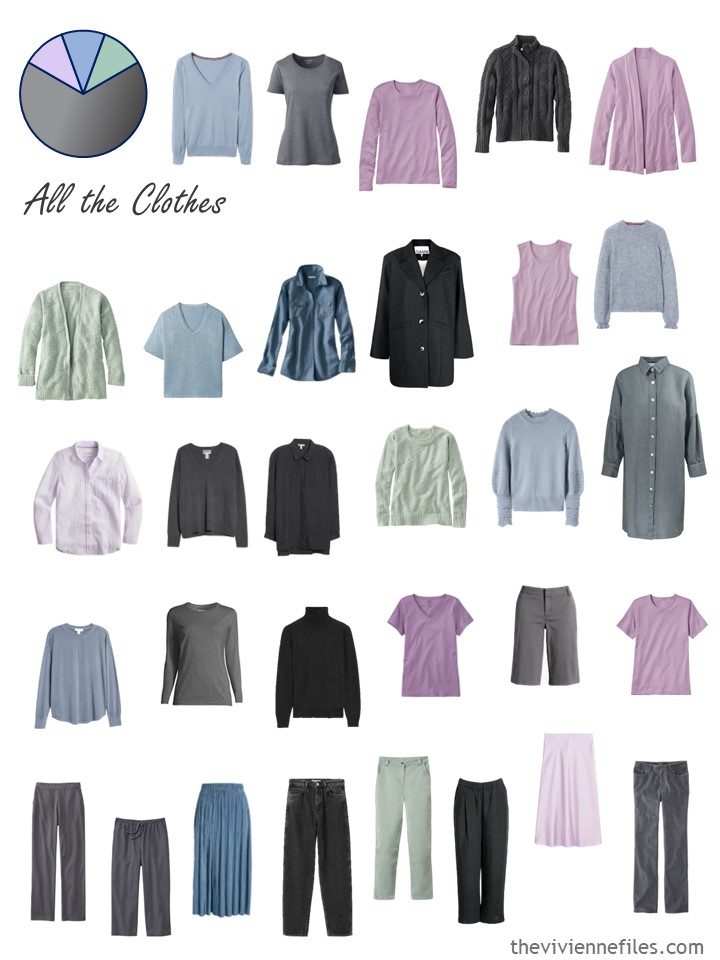 And her accessories continue to be flat-out lovely. She seems to have a fondness for simple, solid-color large scarves, doesn't she?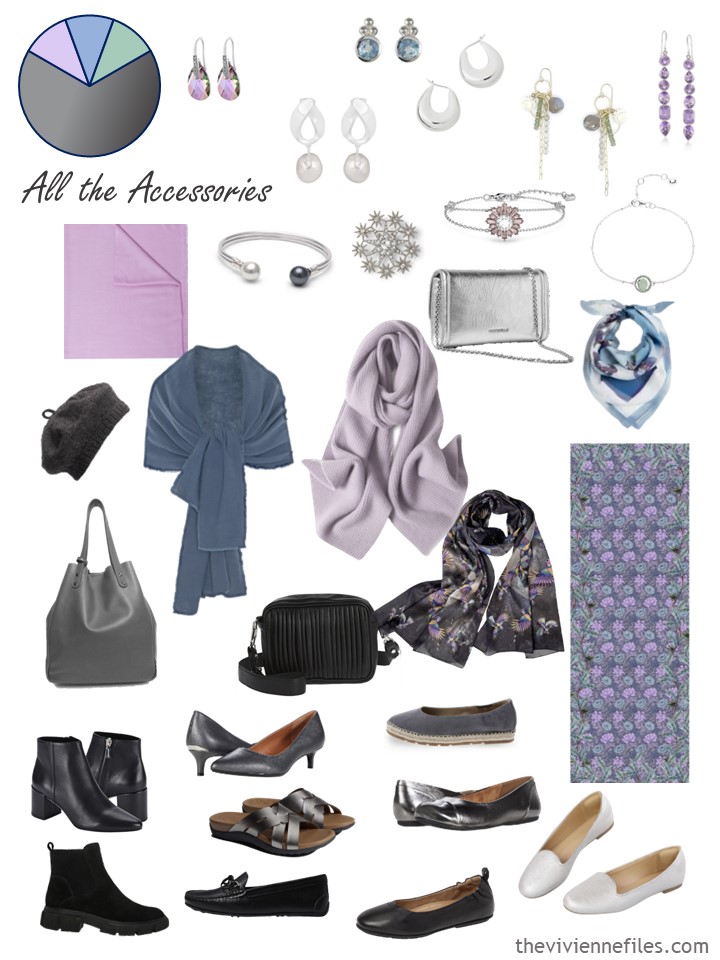 And how do her new garments work with what she already has? I think they look great – what do you think?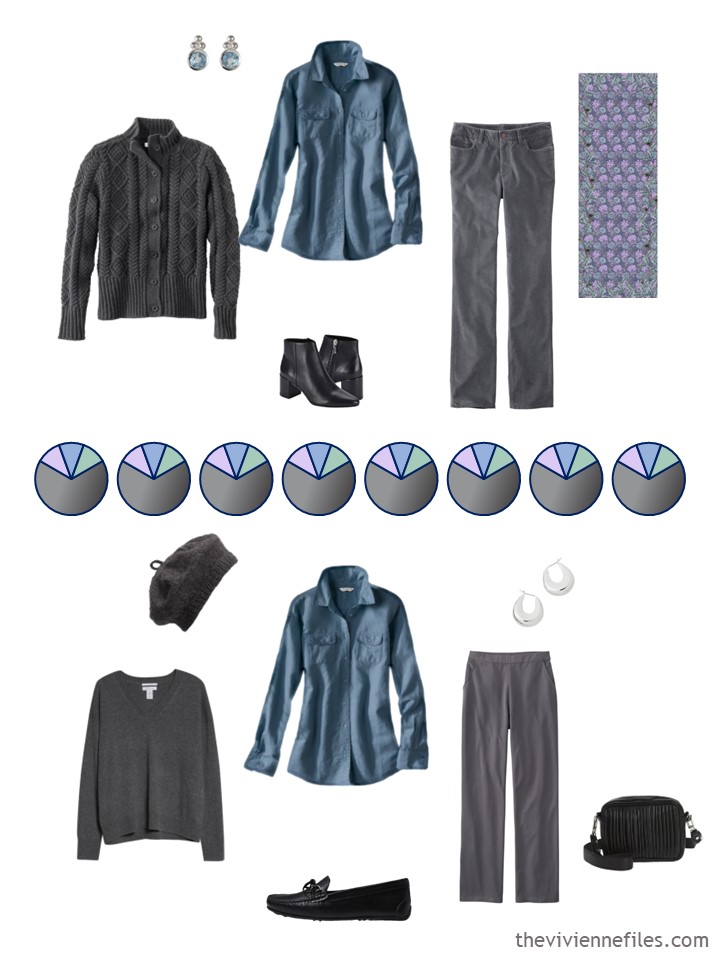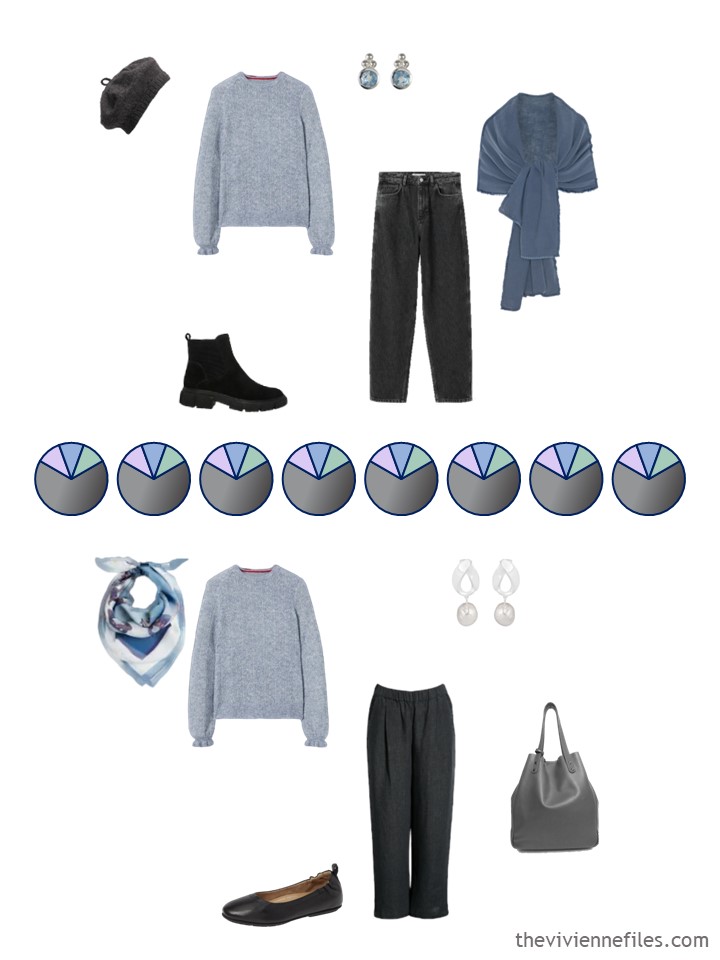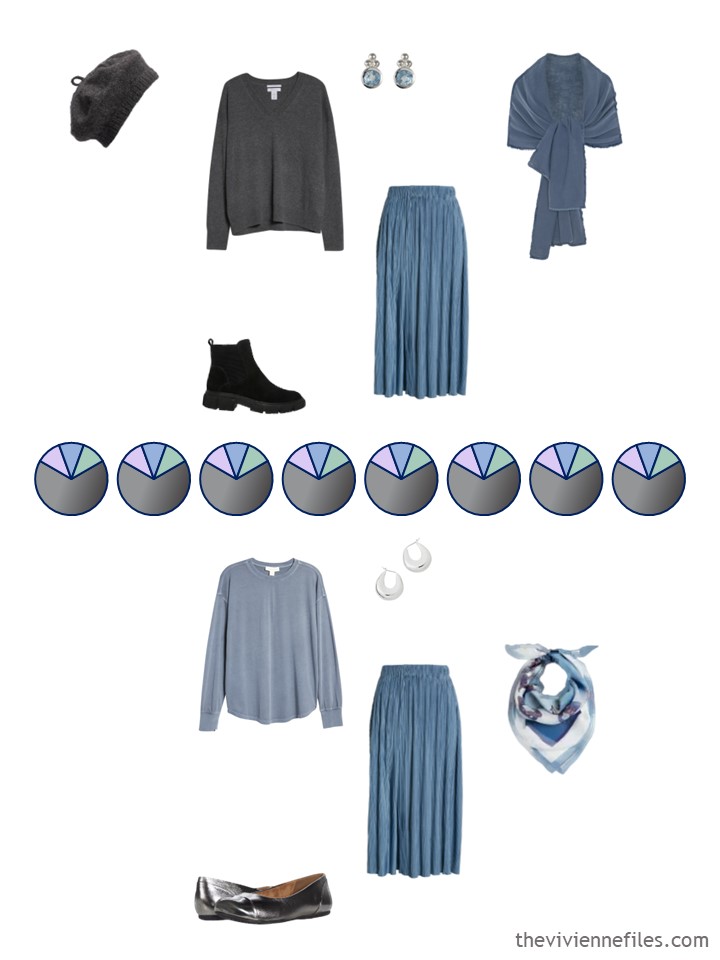 Now, let's look in on the heroine who is using the Sampler scarf for her central inspiration.
She's beginning to realize 2 things – (1) there are touches of dark brown and deep emerald green in her scarf, and (2) she really would like to have some darker colors in her wardrobe!
These additions are going to stand out pretty conspicuously in her wardrobe, but she knows that she can wear darker colors with the beige, ivory and pink things she already owns…
As she suspected, her 3 new garments are a LOT darker than anything that she already owned. But that's the point – she wants some clothes that will feel more "autumnish"!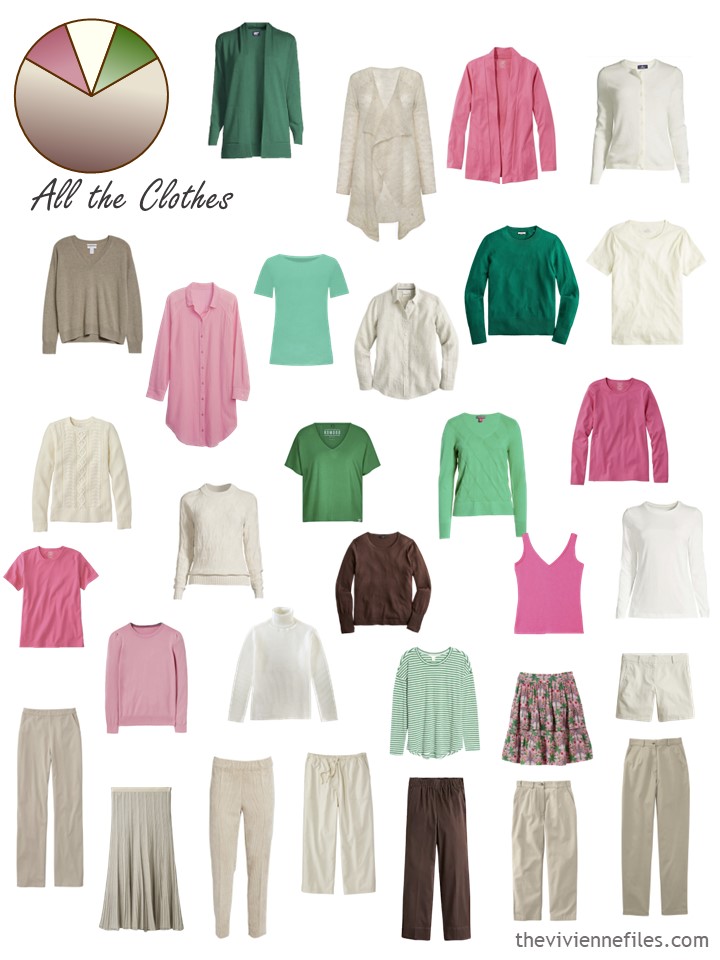 Her new accessories are also a bit conspicuous, but that's fine!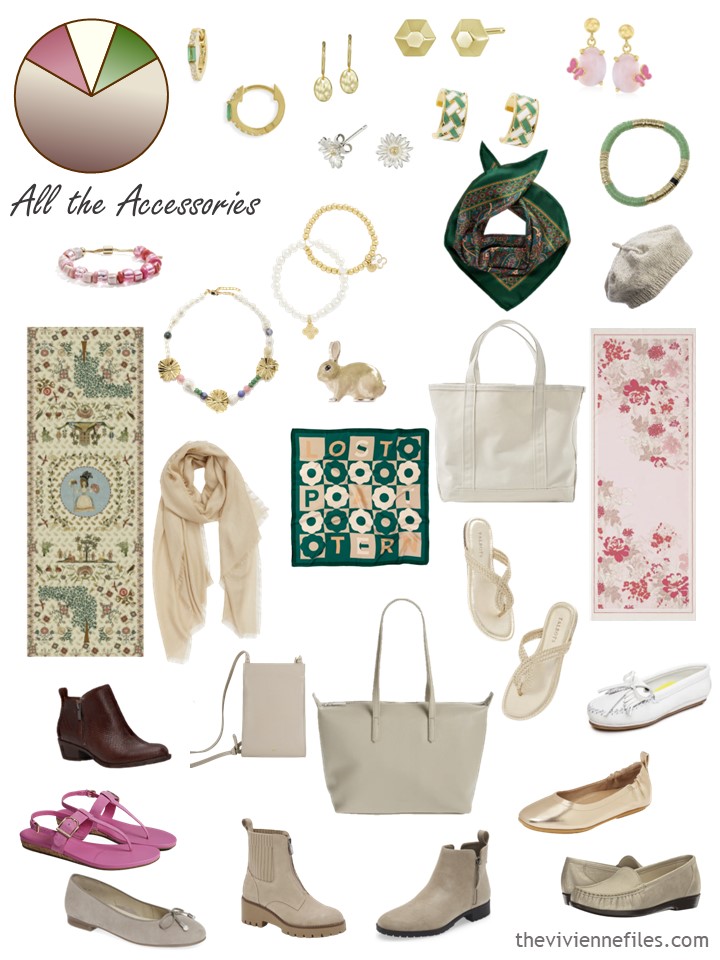 Even though she's made some uncharacteristic purchases, she made the purchases with a clear idea of how she would wear them. Wise heroine!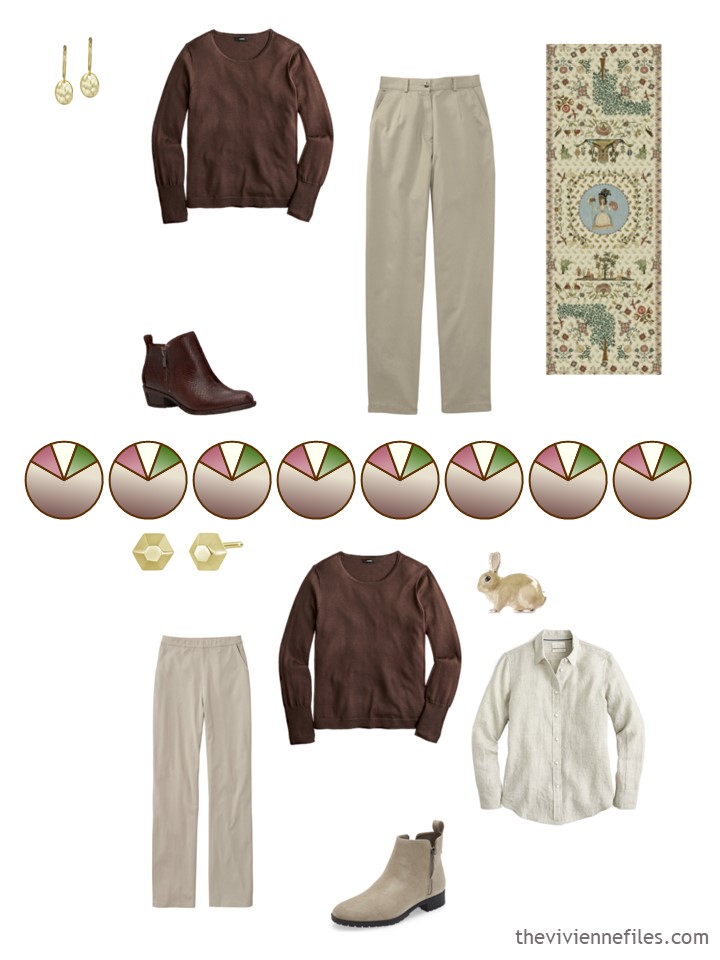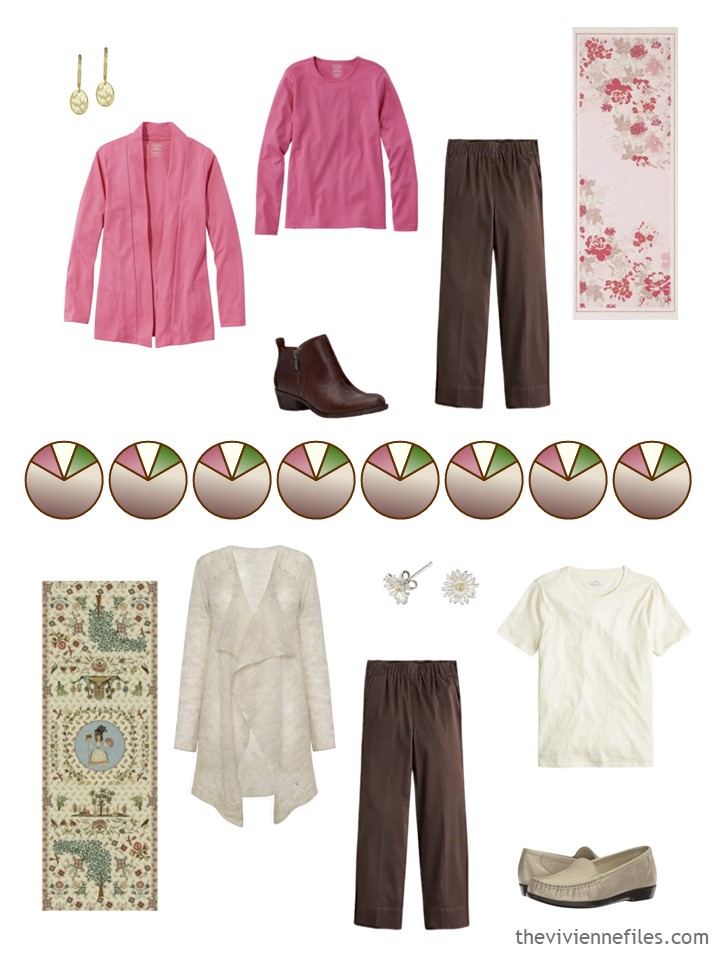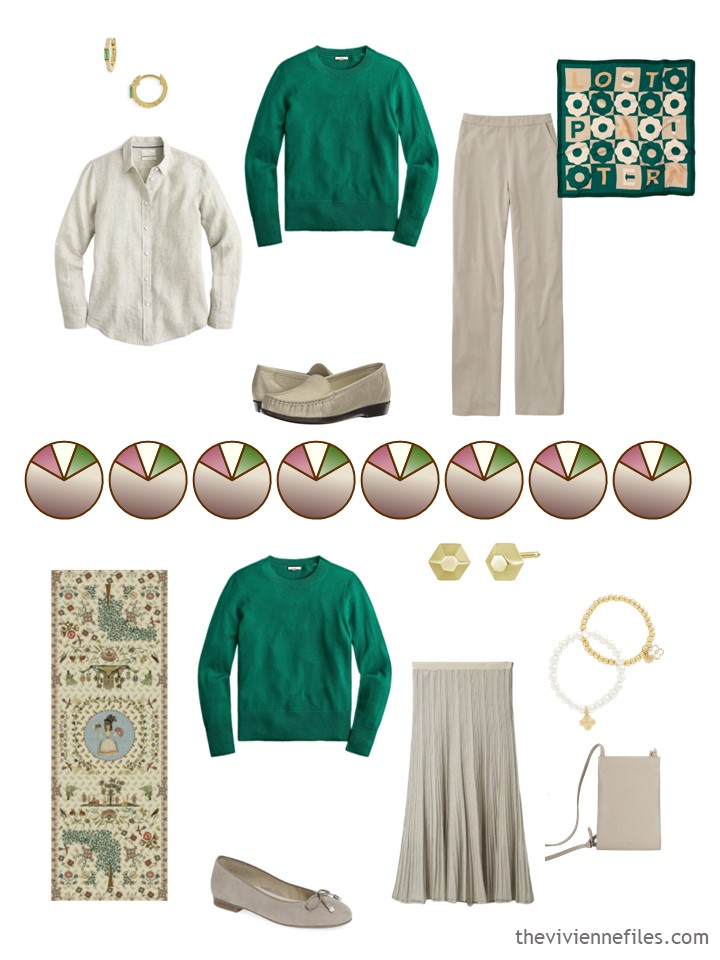 There's certainly a lesson here – change happens, and we should embrace it!
love,
Janice
p.s. Flash back six years, to an early "12 Months, 6 Scarves" post; these wardrobes still look pretty good to me!