September 26, 2022
Let's take a look at the second five "London Fashion Week" colors, as shared with us by Pantone…
You probably remember from last week that I showed the first 5 colors as accents to navy blue; I'm going to hold onto that navy for this bright green. It just seems to be the right thing to do!
This is the minimal, core navy wardrobe that I was using:
At least in my eyes, these colors are made for each other. While these outfits feel a lot like spring, let's bear in mind that we dress to flatter ourselves, NOT to match the calendar!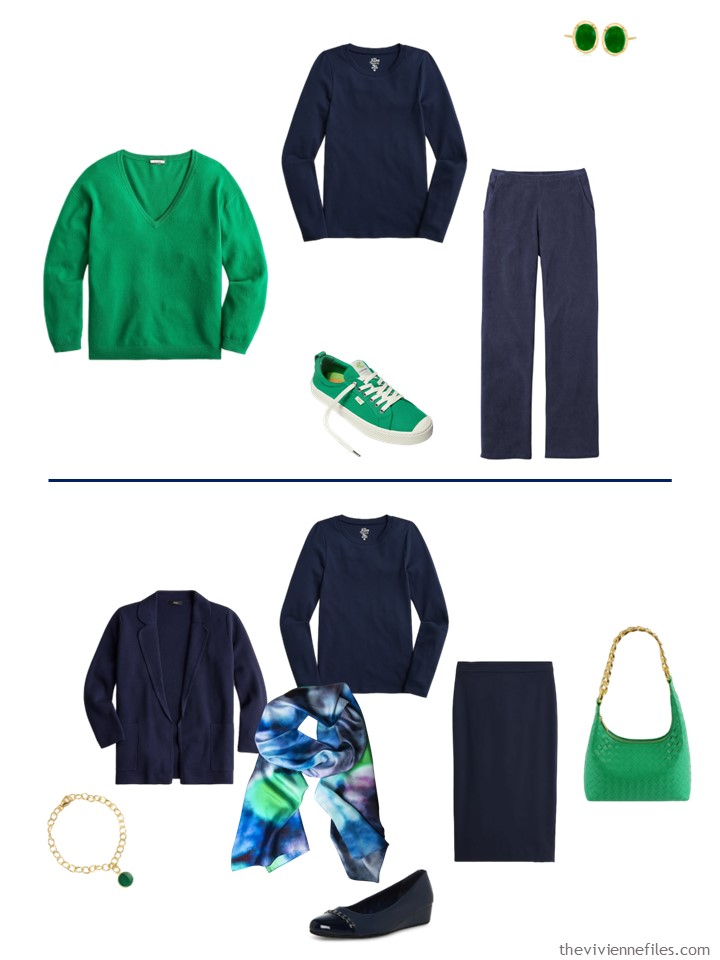 For the last 4 accent colors, I decided to see how they look with charcoal grey. This wee core wardrobe is more casual than the first; what you choose will depend on your life and your preferences. Of course!
This color feels like either early spring, or maybe the chill of snowy winter? At any rate, I think it's lovely!
It's beautiful with grey – I think it would be lovely with even light shades of grey too.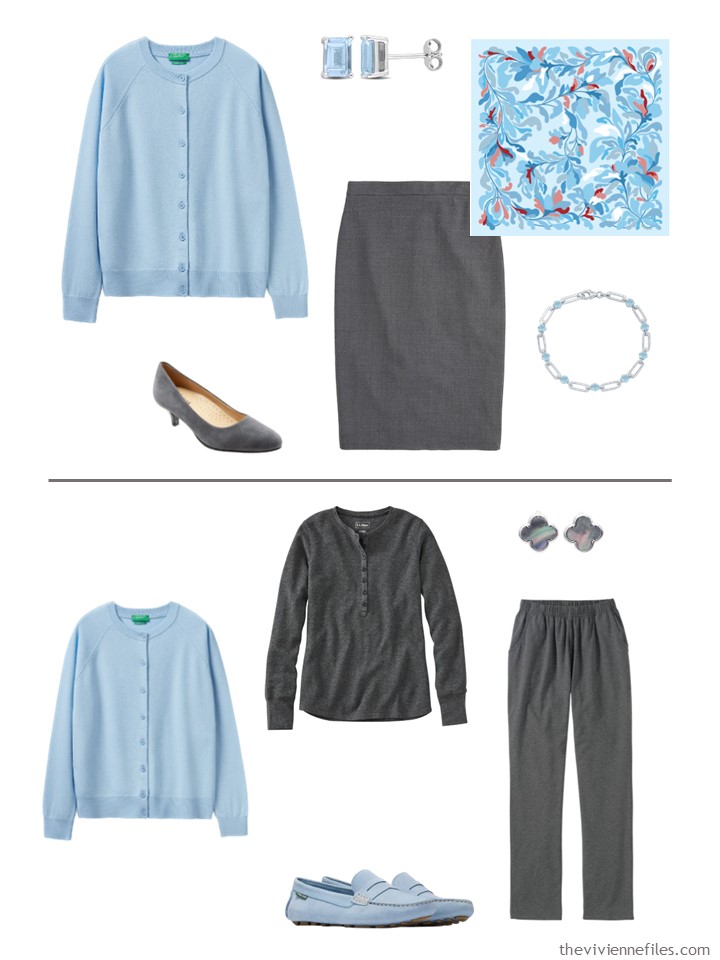 For some of us, electric blue will always feel like the 1980s! But it's so cheery; maybe it's time we started to recover from those years, and those shoulder pads…
The intensity of the charcoal balances the blue well, without looking like the "black and blue" many of us wore back in the last century…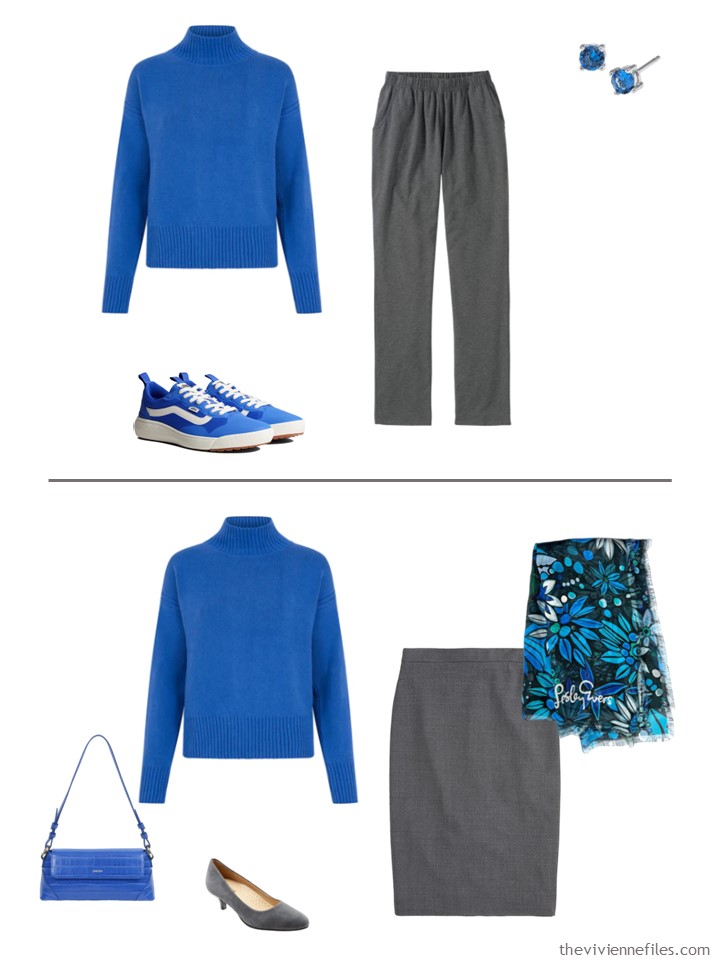 Okay, I love this color! I would adore these loafers… sigh…
This wonder-purple really brightens up charcoal grey: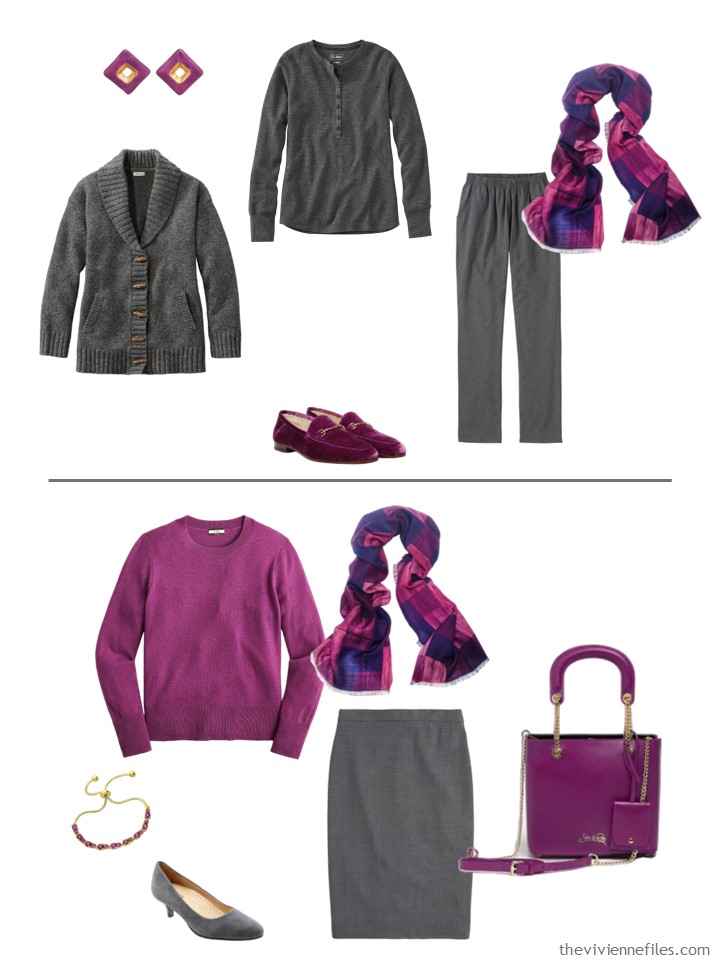 And finally, pink. If you like pink, and it flatters you (which might be nothing more than making you happy when you wear it!), wear it every chance you get! Let everyone else dress like pumpkin spice…
This pink has just enough heft that it balances the charcoal grey well: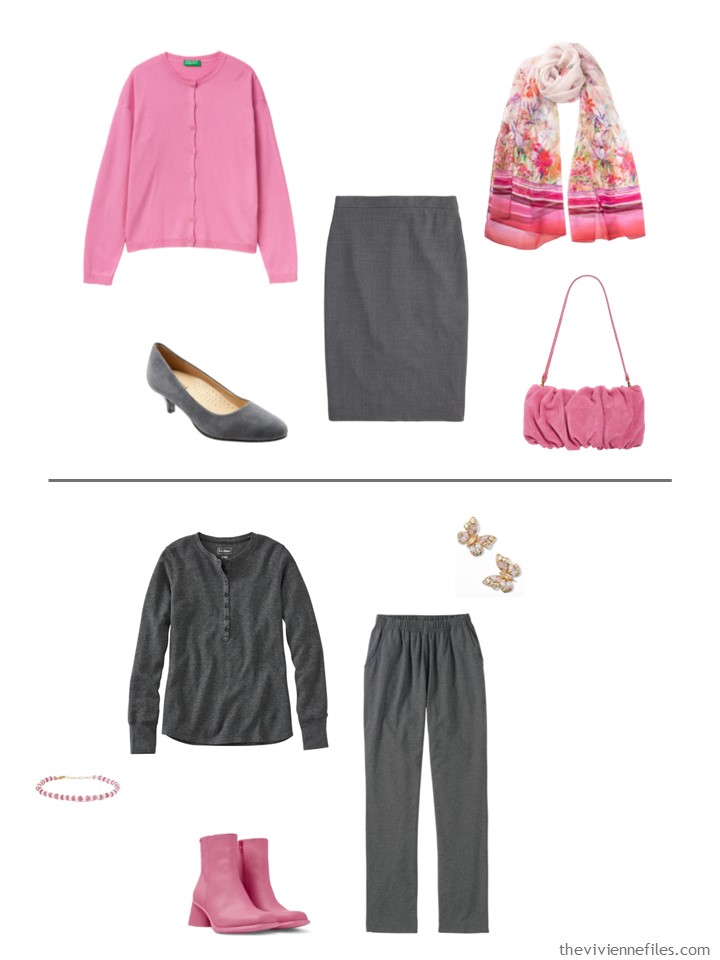 I still don't really have an accent color yet this year – I'm busy figuring out how to wear my wool dress every day! At least a lot of my scarves are finally getting out of the closet…
love,
Janice
p.s. Six years ago, we pondered the possibility of a "soupçon of scarlet" work with six different neutrals!