September 21, 2022
As we have come to expect, Pantone "discovered" 10 "new" fashion colors from the London Spring/Summer 2022/23 Fashion Week.
Bizarrely enough, they seem to have arranged them almost like a (weird) rainbow! So to look at these colors as suggestions for wardrobe accents, I'm going to take the first 5 colors and pair them all with a tiny number of navy pieces…
I chose navy because it looks good with all 5 colors – which makes sense. Navy is opposite to orange on the color wheel, and these colors are all on that side of the wheel!
It sounds strange, but it seems to work…
First up – how often are you looking for something in a true, "not blue, not yellowish" red color, and everything you see is really on the warm side?
Not this time – I looked for a long time to find these things!
But if you like red with navy, this shade works really well!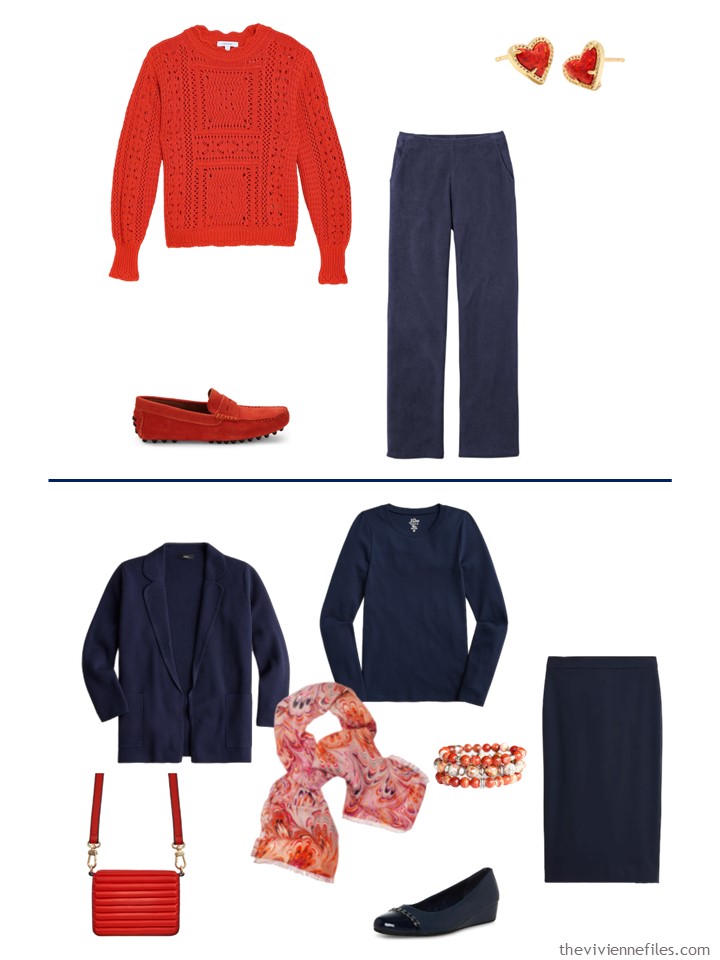 To find this color, which they call Persimmon, I had my best luck searching for "coral."
I think this is lovely with navy – unexpected but not at all difficult to wear. And this is one of those colors that is promoted as being flattering on many people…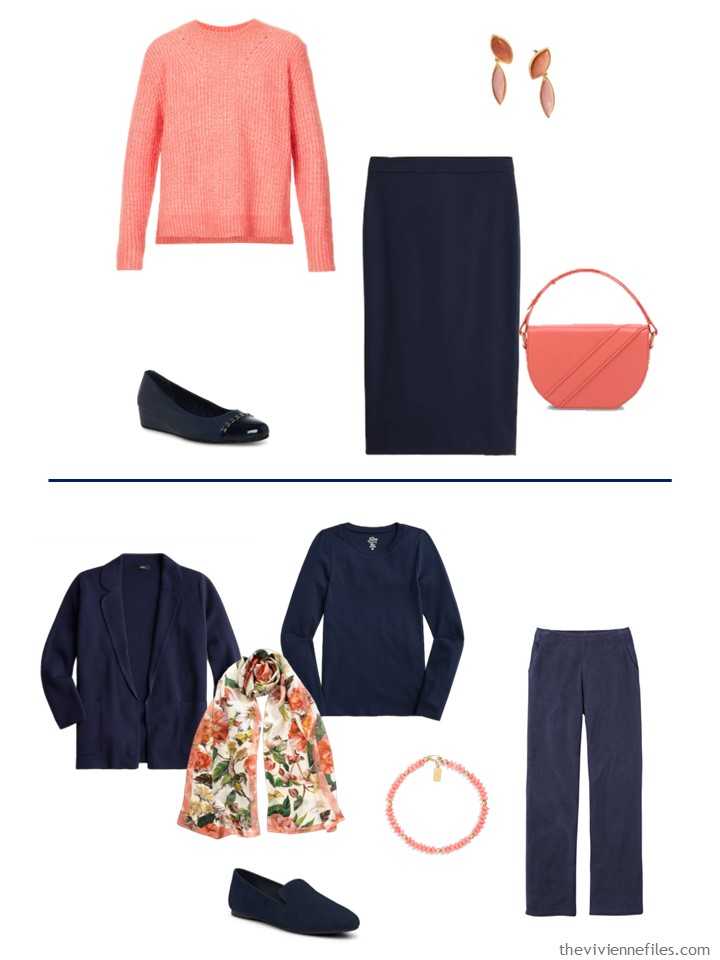 Ah, Iced Mango! Or as it's better known – gold…
I really like these 2 colors together – it feels a little bit like my high school colors, but that's not a bad thing!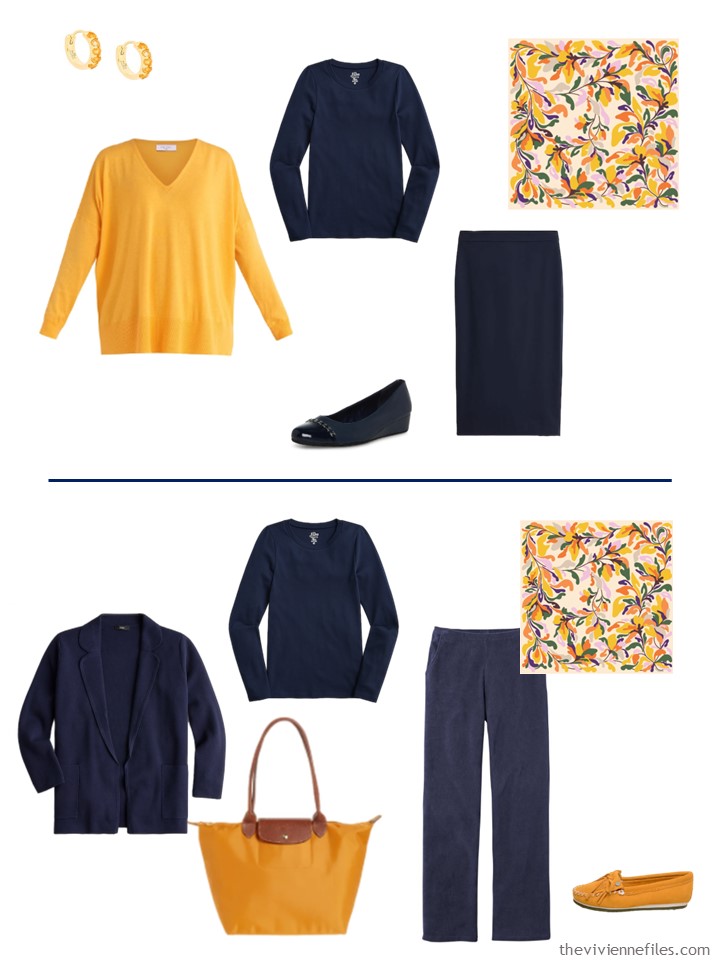 One thing you have to bear in mind when you look for these colors: you MUST be a bit flexible! Finding this particular shade of yellow isn't easy…
If you look good in yellow, wear it often! It's so cheery and nice, and so many of us just don't look healthy in it…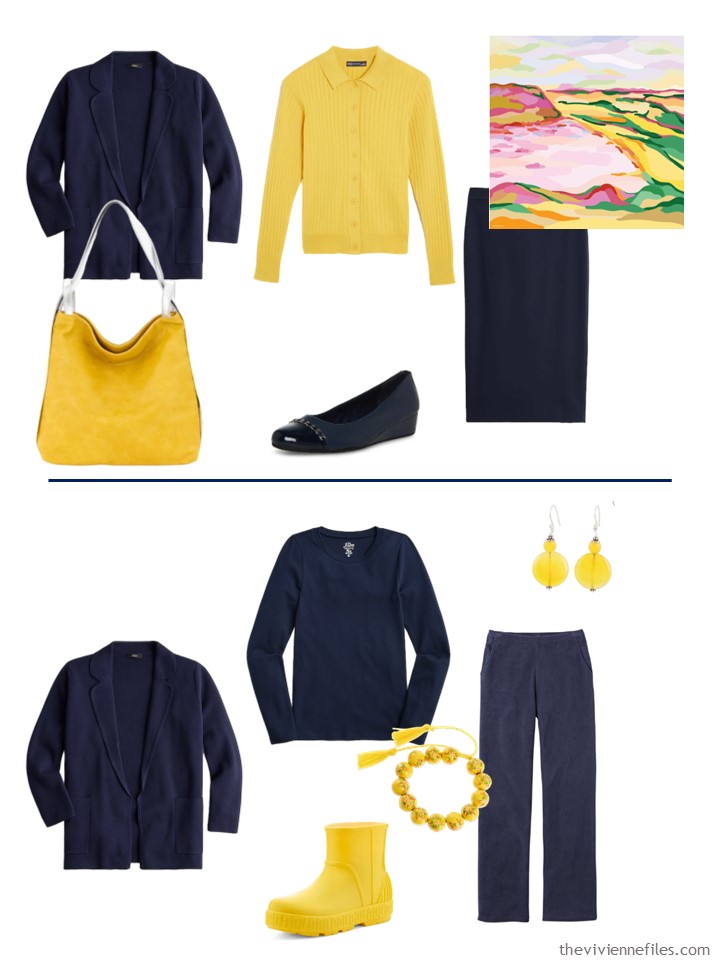 Oh my. Titanite. I finally caved in and searched for "lime." The people who name these colors amuse me…
But it's a great look with navy – not something you see every day!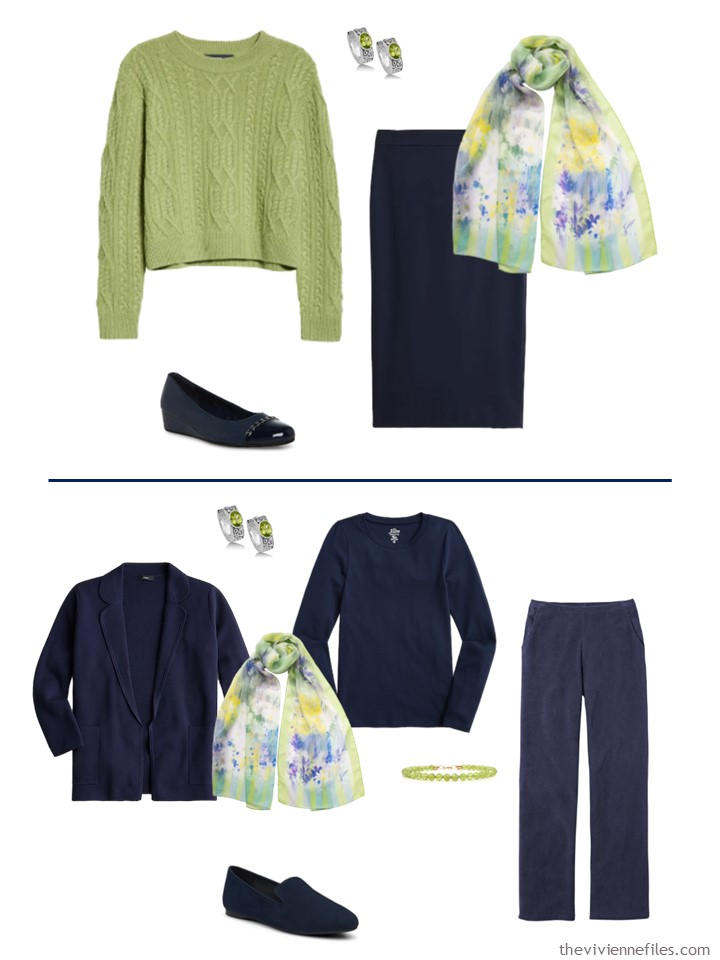 I will share the last 5 colors in a few days; I have a Japanese season (Shūbun – Autumnal Equinox) to think about!
love,
Janice
p.s. Six years ago, our heroine was accompanying someone on their business trip – they don't know each other really well, so it may be romantic, or it may not…