June 27, 2022
They Never Know What to Expect…
Some years their more… eccentric aunt can't make it up to the lake for a weekend with them. They understand; she travels a lot and is often busy with work…
So when they got a call asking if there was room for her this coming weekend, they were all pretty excited to see her, for all kinds of reasons!
Her current car is a convertible. Electric. Very sleek… And she looked quite elegant…
They weren't expecting purple socks, but they weren't exactly surprised…
It was the next morning, when she turned up for breakfast wearing a swim-dress, a matching hoodie, and water shoes, that they were gobsmacked…
"Yea, I was stuck in the Maldives for a few days on a business trip, and so I learned to paddleboard while I was waiting for the office staff to finish the presentation…"
SHE PADDLEBOARDS…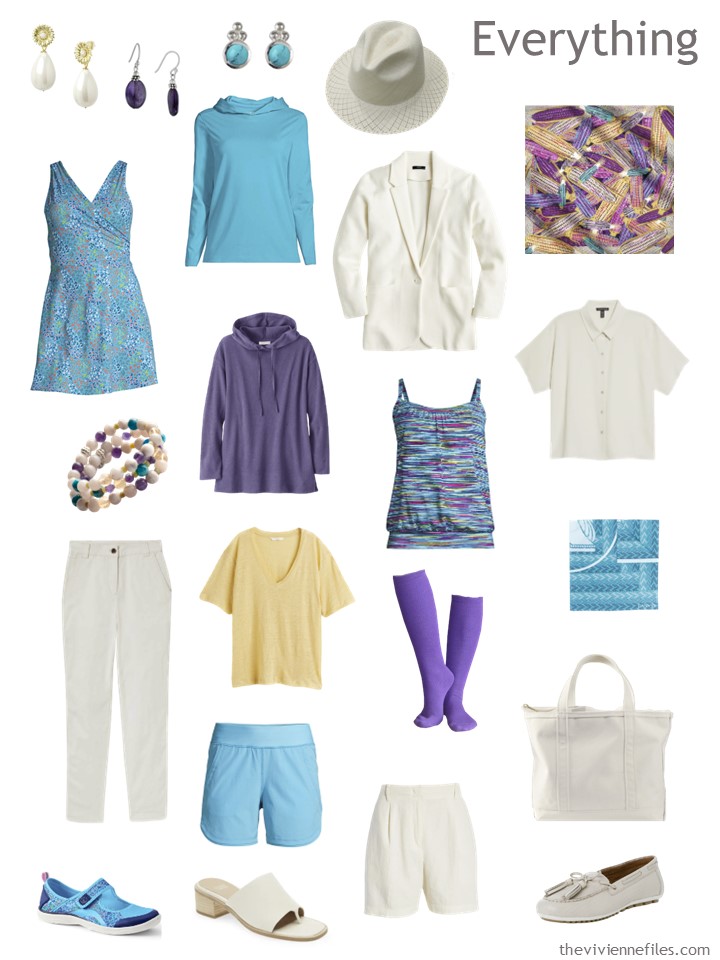 And why not, eh?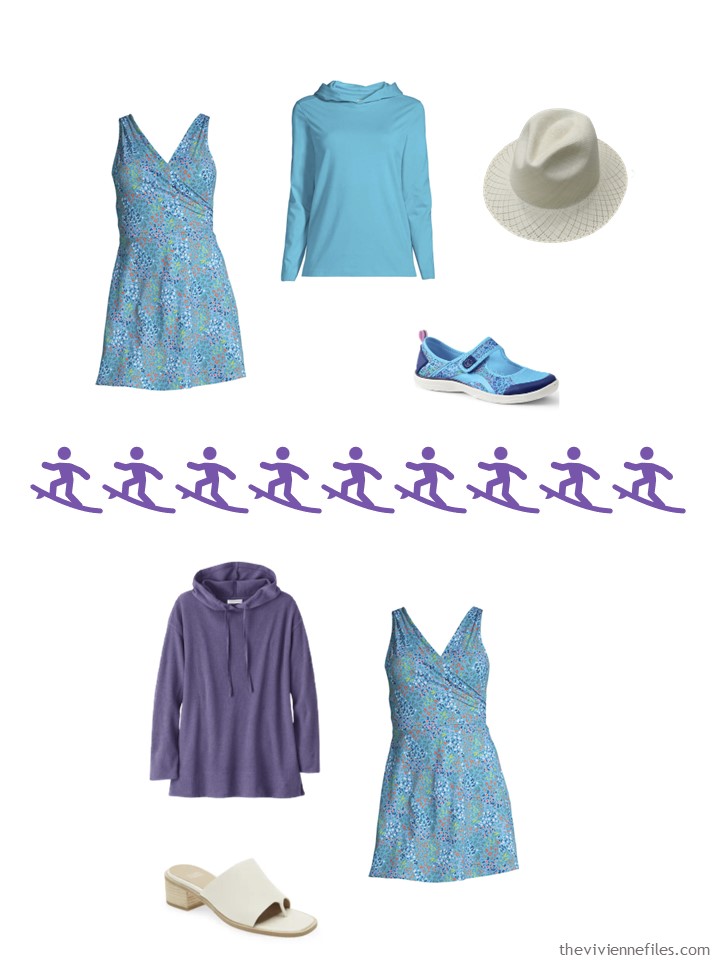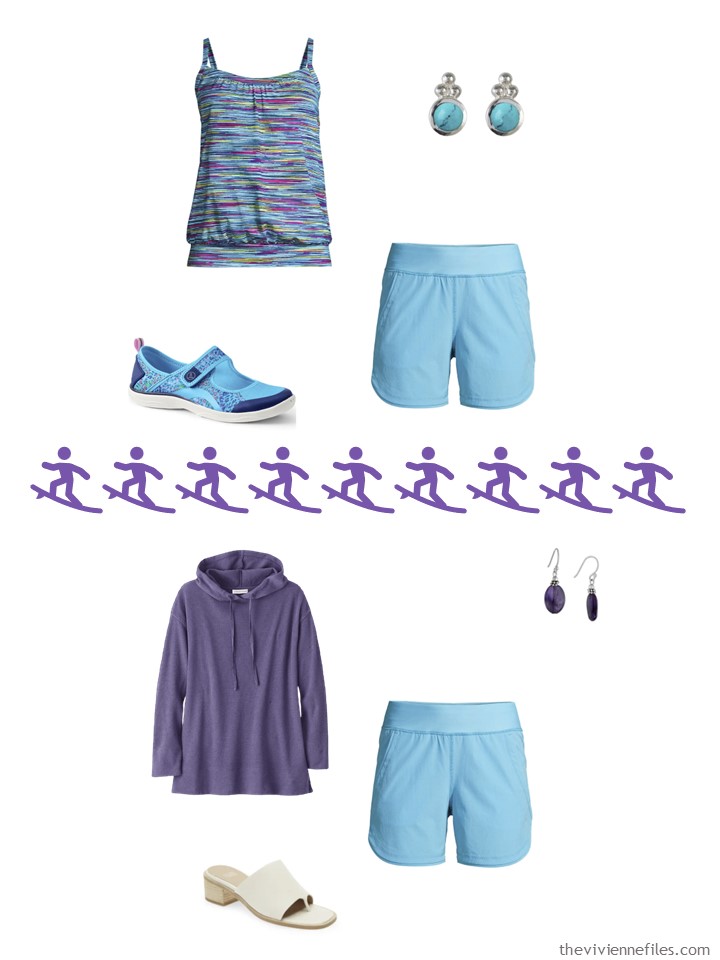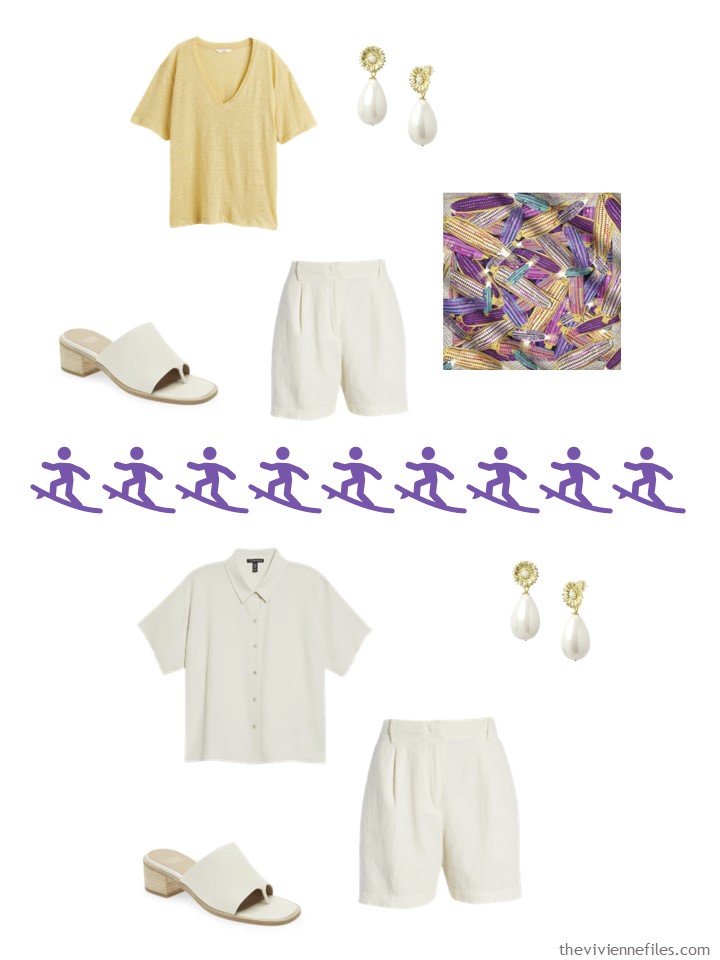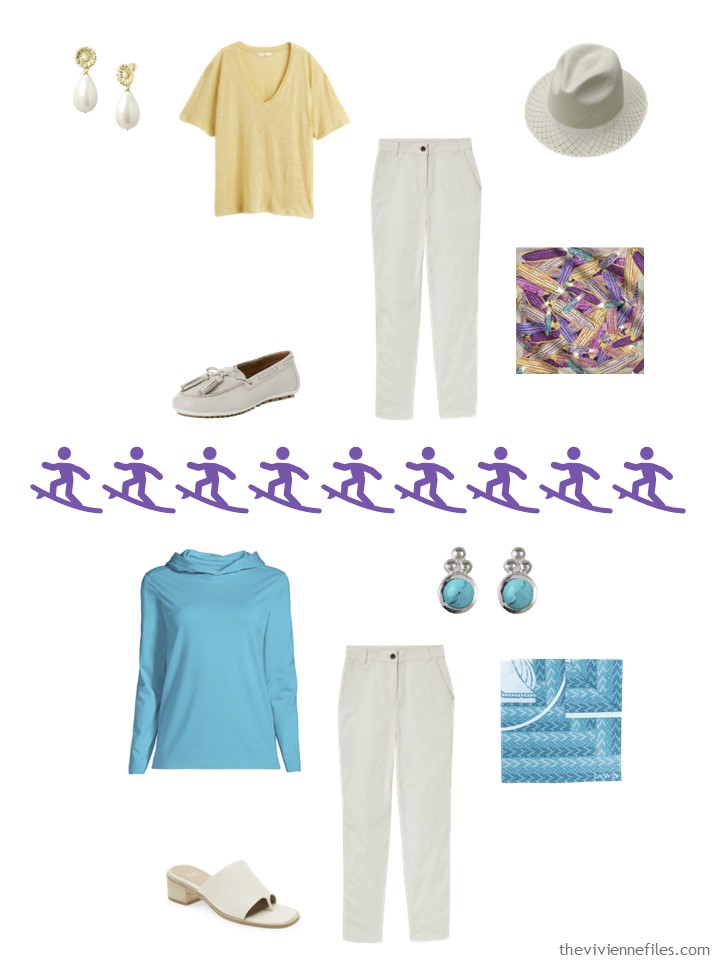 What are the odds that they can get her into an inner-tube, to be pulled around the lake behind the family's little motor boat?
love,
Janice
p.s. Eight years ago, we paused to review our "Wardrobe From Scratch" wardrobes – 24 outfits with 9 garments. A pretty good return on investment, I'd say!