March 4, 2022
Those of you looking for a bright yellow and blue sunflower scarf to wear as a visible sign of your support of Ukraine – get thee to Etsy.com and search – they have TONS of them. But make sure that you're looking at vendors based in your home country – specify in the filters where you want your items to be located!
Love, Janice
A Small Gesture…
She would be a lot more comfortable staying home to watch the news, but she really needs to go on this little trip…
So she grabs her Sunflower scarf to get her started with her packing. It doesn't really look like what one expects from a sunflower – nothing big and bright gold.
But it's the thought that counts…
She's been pretty agitated and worried for the last few weeks; this color palette is calming, and that's helpful right now!
This is one of those trips for which she really can't plan; sometimes she ends up doing something relatively casual, and other trips she is invited to a lovely dinner.
She thinks she has this covered!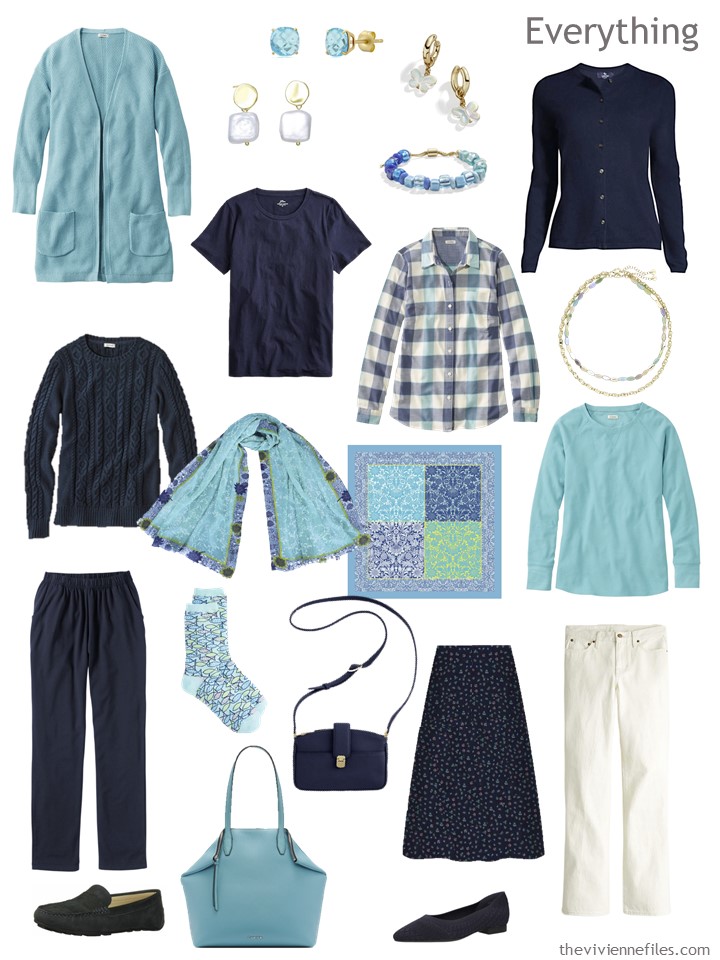 As all sane people do when they pack, she double-checks that she has enough options available to keep her appropriately dressed for a couple of days: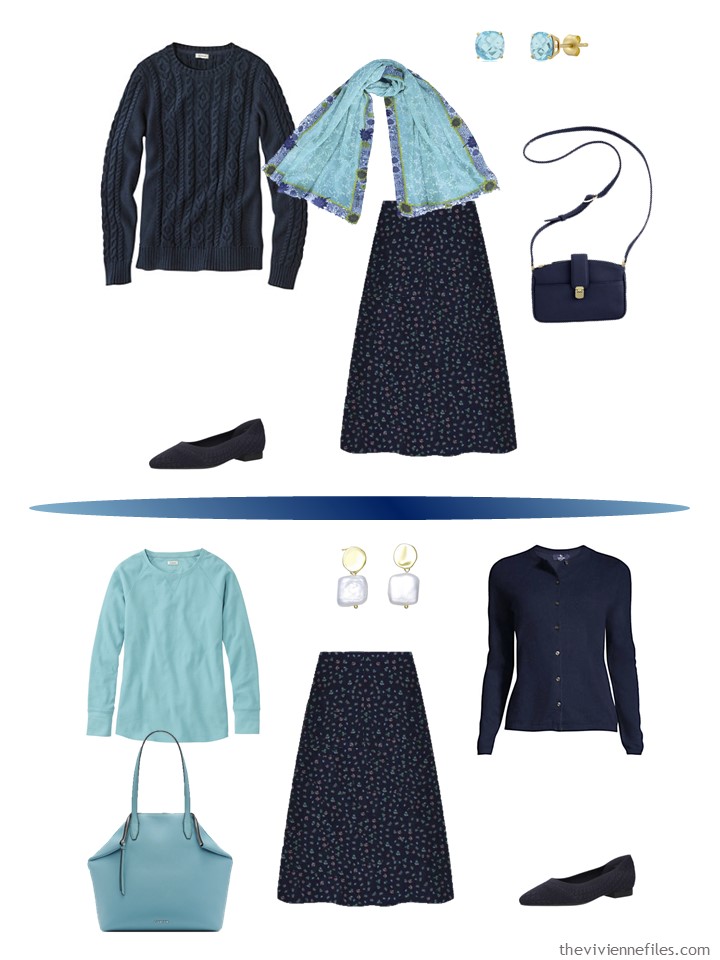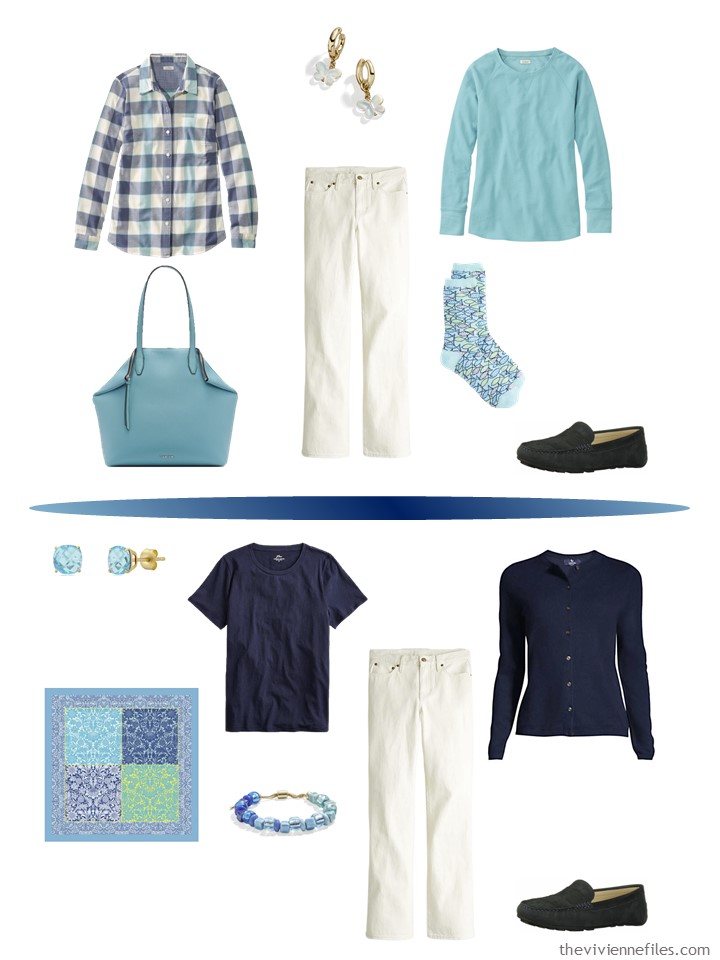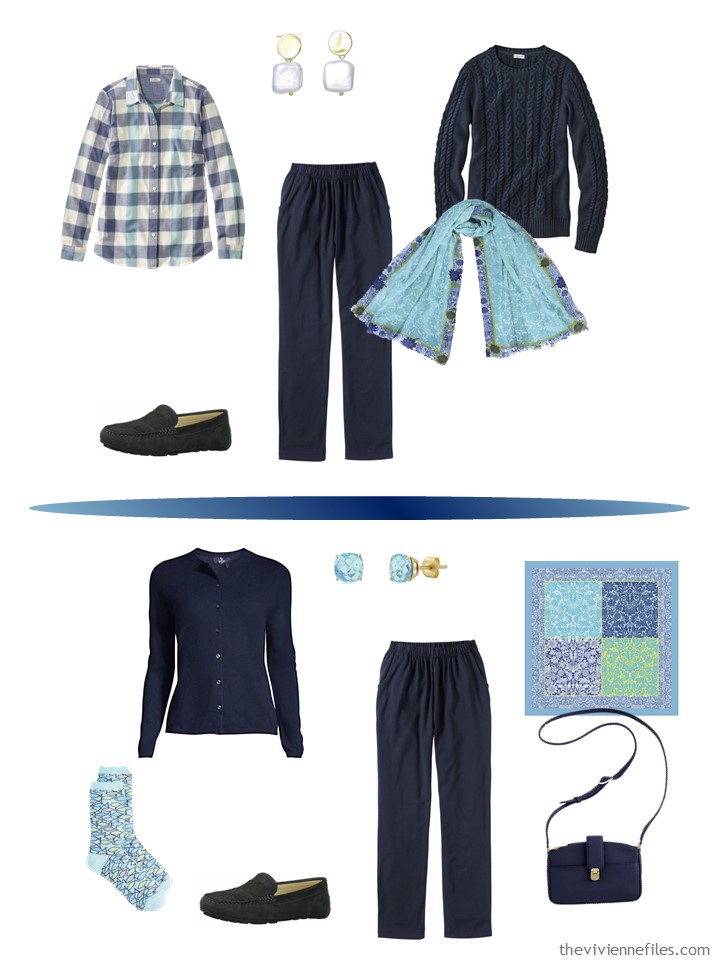 Taking care of business is one way to help her stay calm and remember how lucky she is!
love,
Janice
p.s. Eight years ago, I gave my opinion on not wearing black; I still don't think you have to wear black!