March 2, 2022
It's pretending to be spring here in Chicago! Not quite tee shirt weather, but close…
I looked at the 10-piece wardrobes that we had on hand at the end of February, and concluded that what was most needed right now are tops – specifically, a cardigan and 2 tee shirts…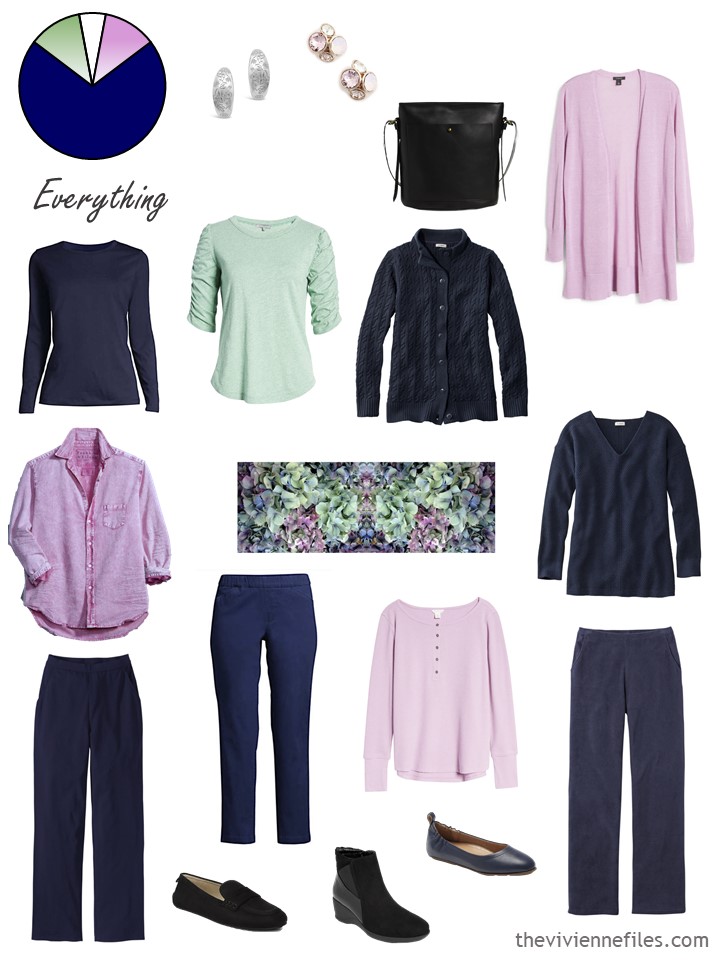 I think I will be adding neutral tee shirts to all of these wardrobes… and maybe a fun accent tee shirt. And I know that we've seen this cardigan before, but it's a tough one to resist!
This wardrobe now has a lot more options…
If you're a fan of the Queen of England, take a close look at this scarf; it's a tribute to her 70th anniversary. (no political observations, please!)
Some of this heroine's new possibilities: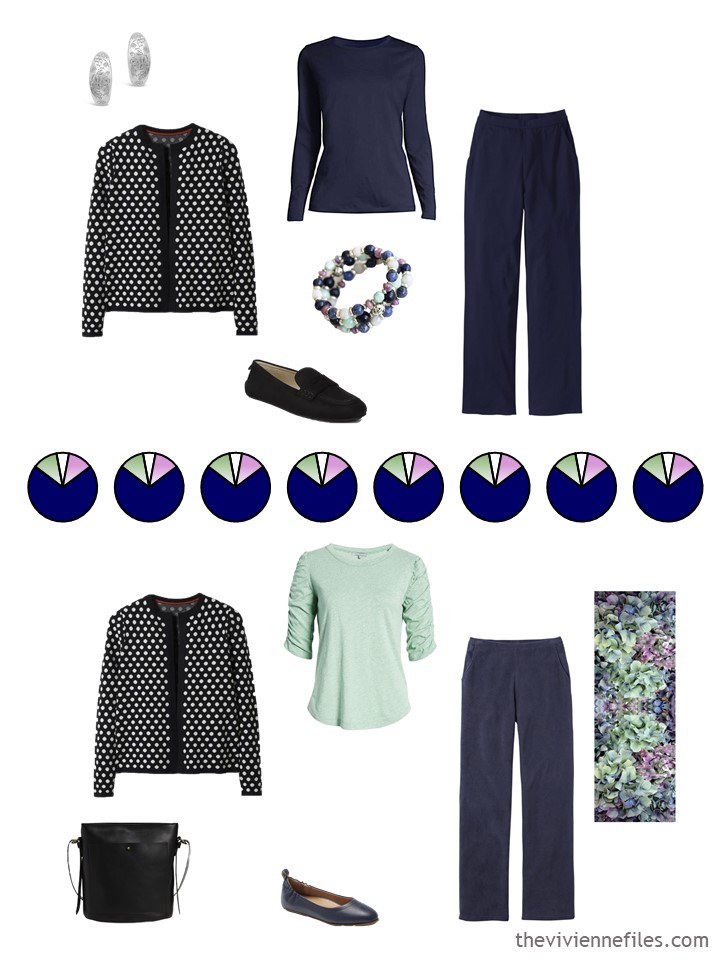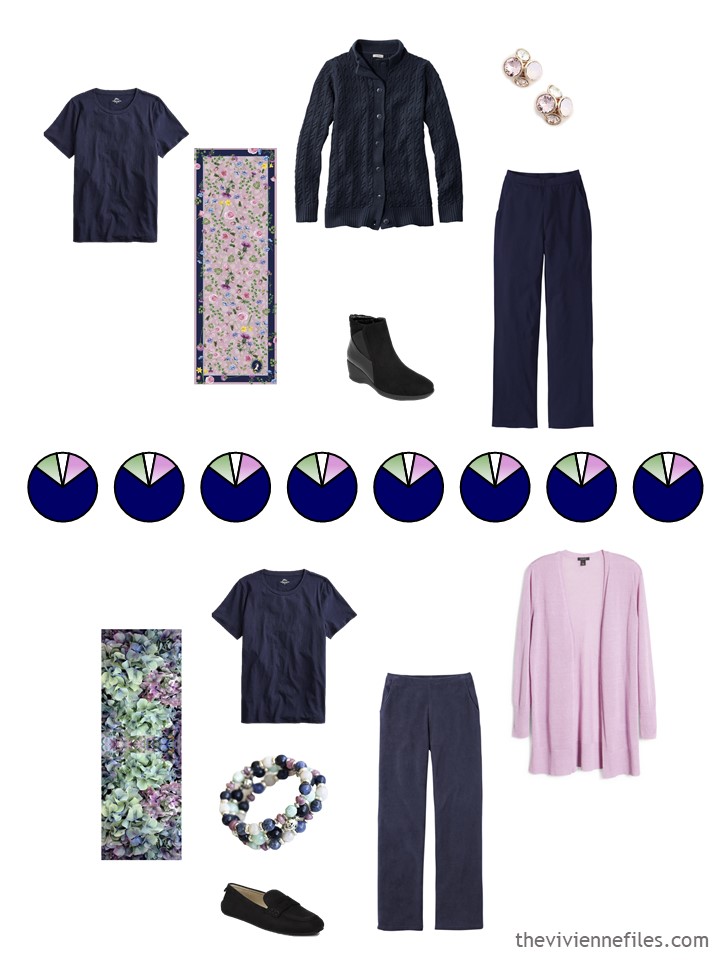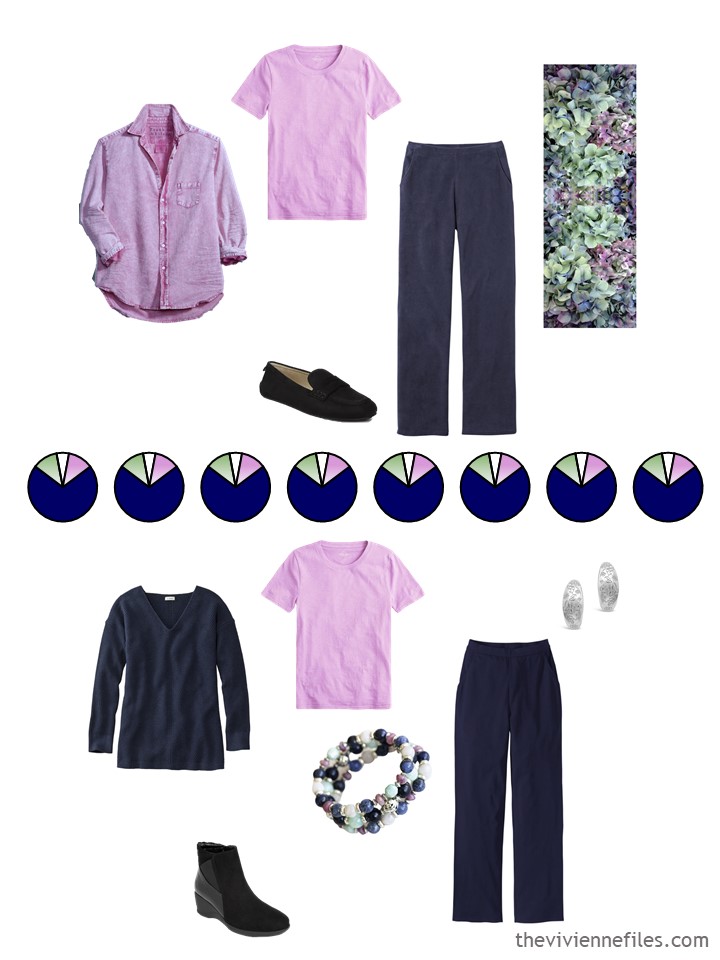 How about some blue skies and gold leaves?
This wardrobe has a good base of brown, but could use some more brightness!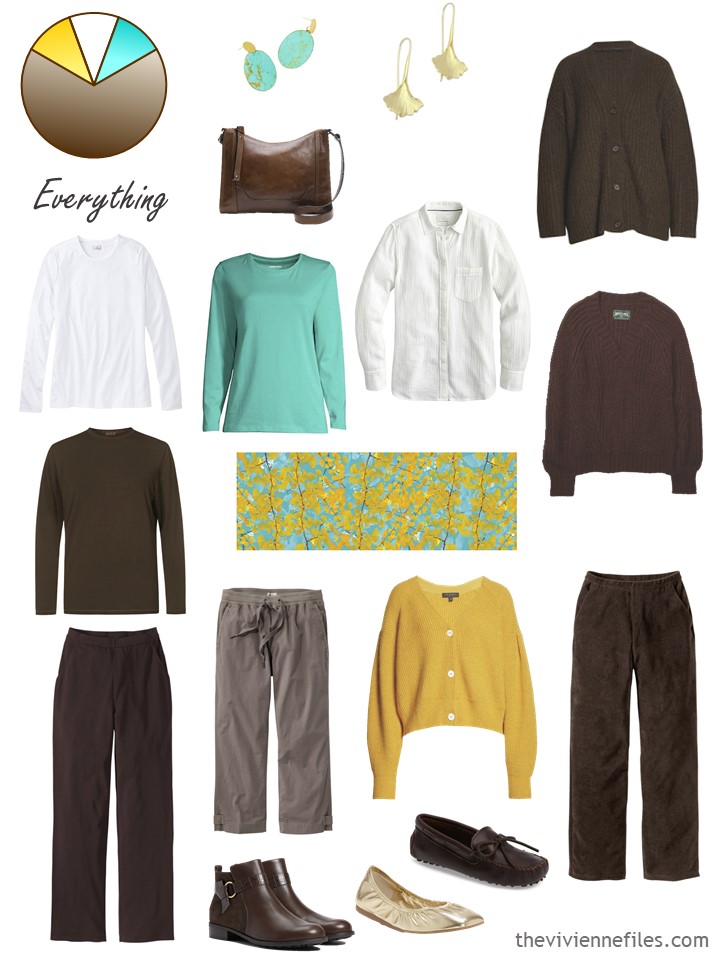 Isn't this scarf perfect?
This wardrobe feels a lot more versatile now – the addition of more gold and turquoise makes a big difference!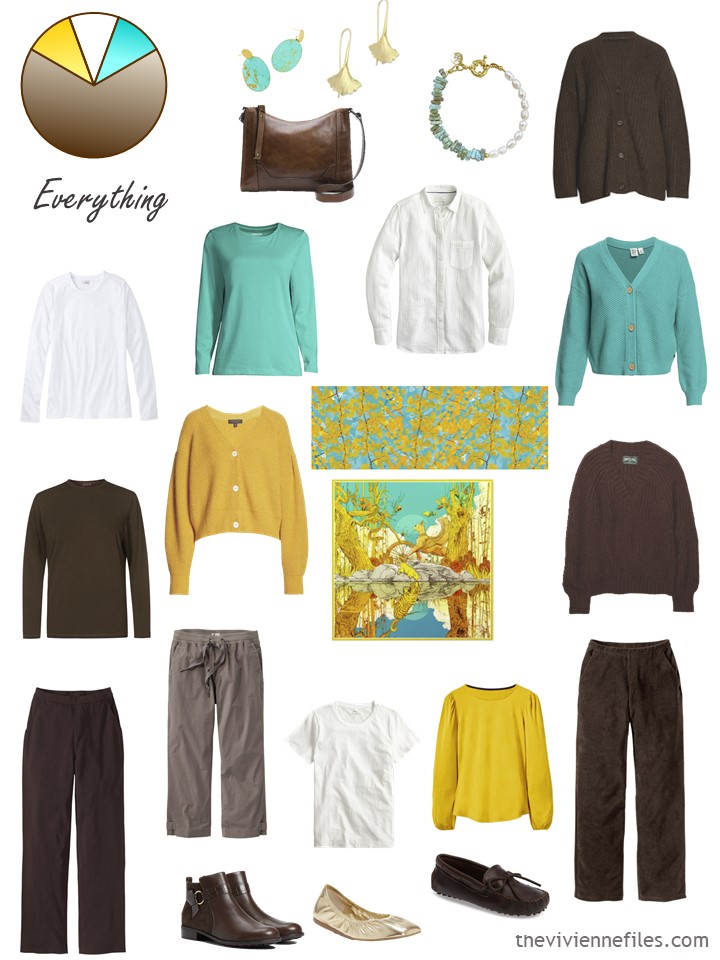 These are just a few of this heroine's new options: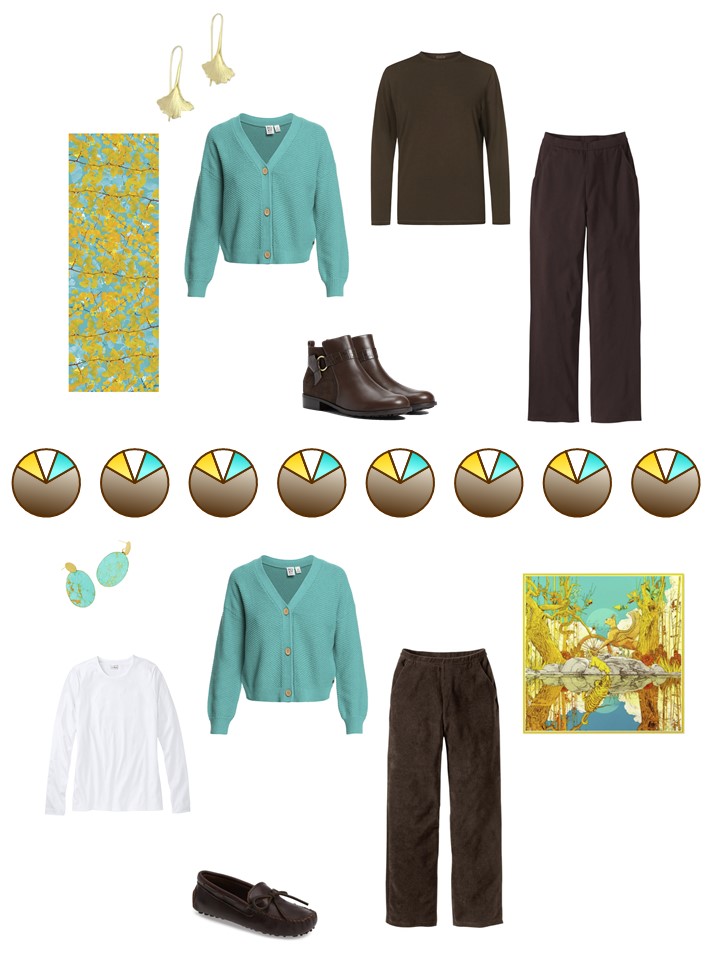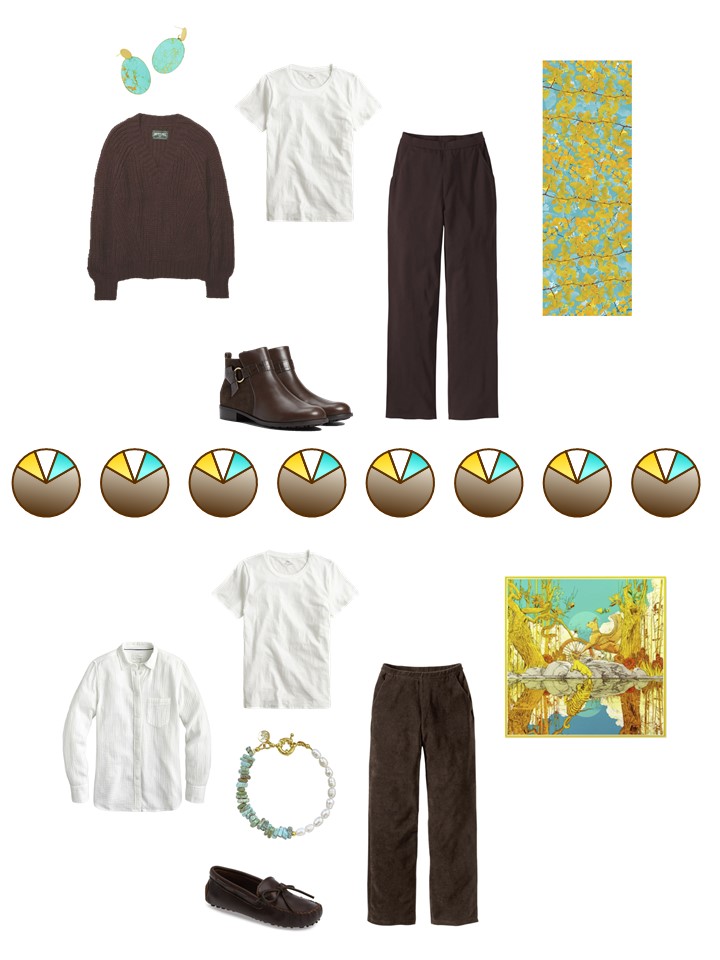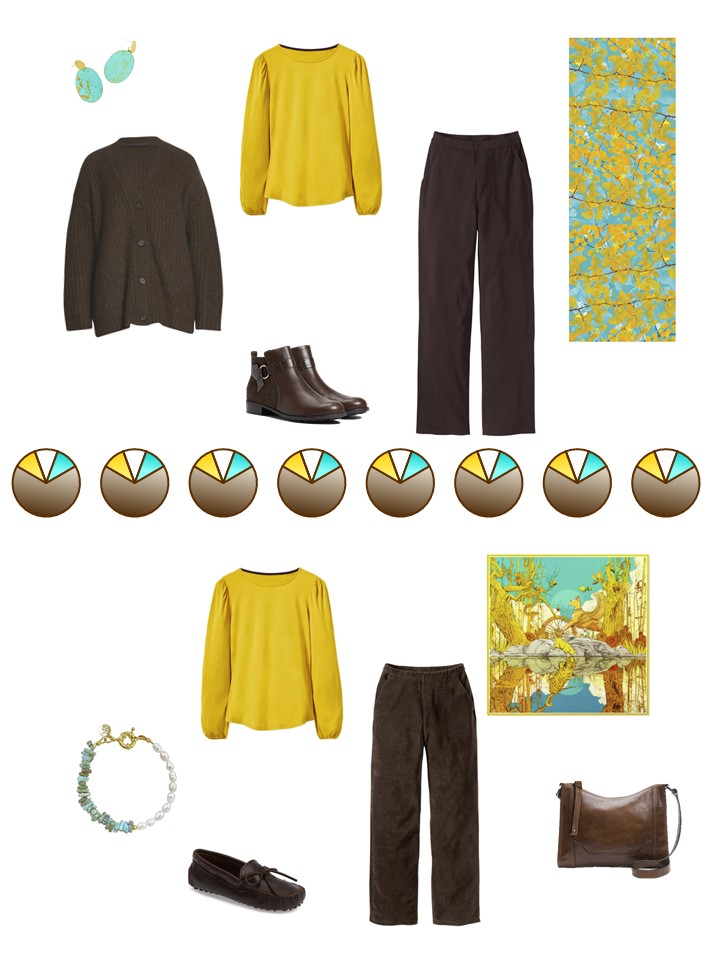 On to one of my favorites…
I'm really smitten with this combination of dark reddish brown with black…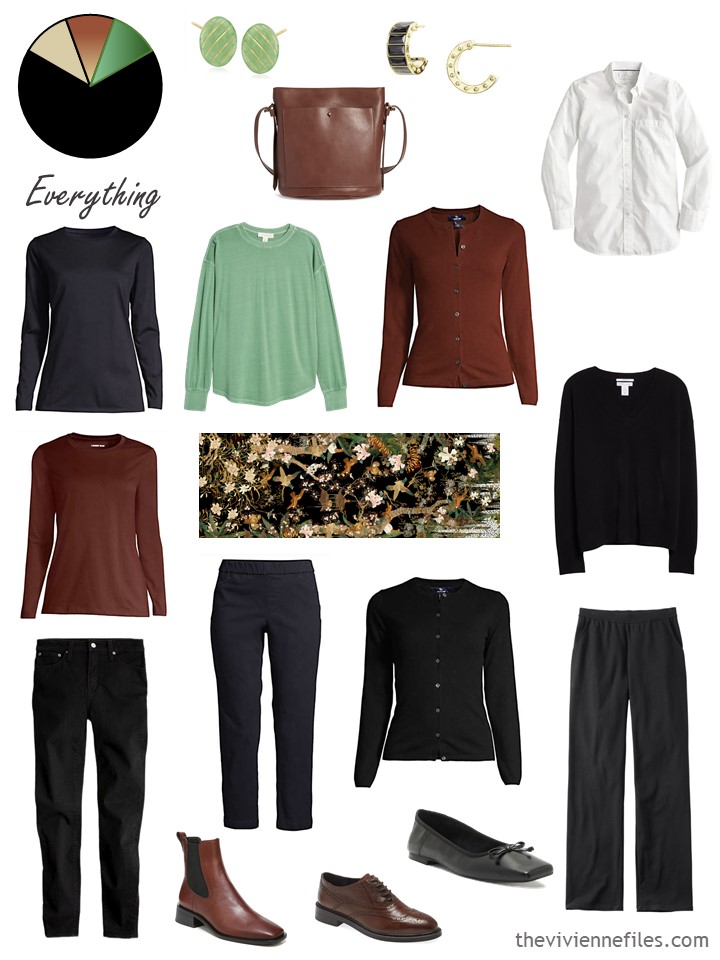 Maybe these tee shirts aren't madly exciting, but they are VERY practical, and will offer this heroine a lot of versatility as the weather warms up…
This wardrobe doesn't look really changed, but it looks a LOT more complete: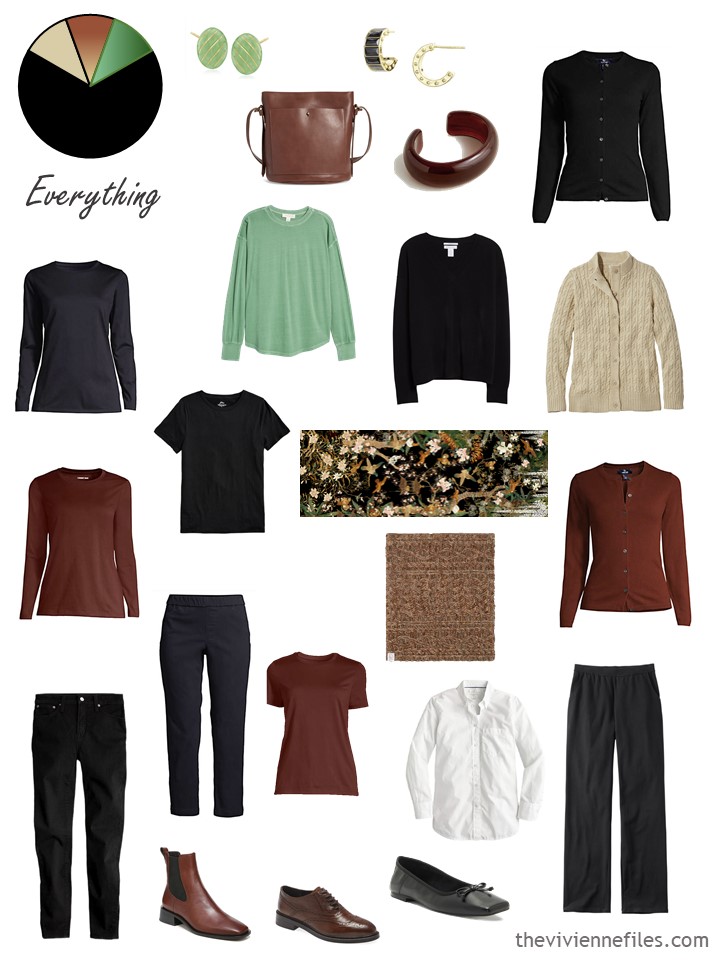 These 3 truly classic garments bring a lot of new flexibility to this heroine's wardrobe: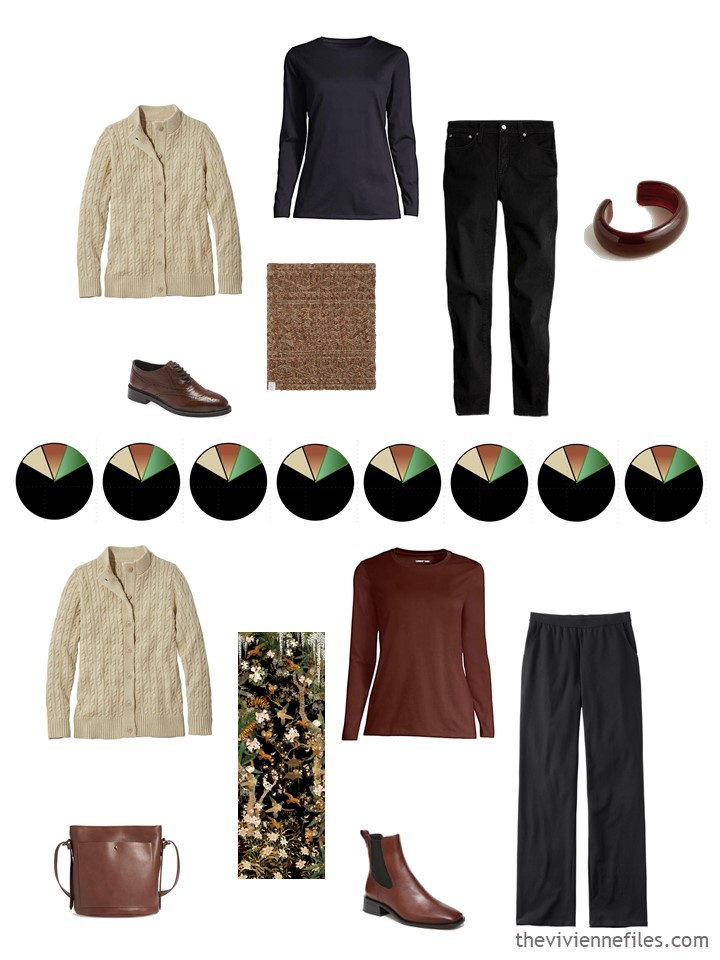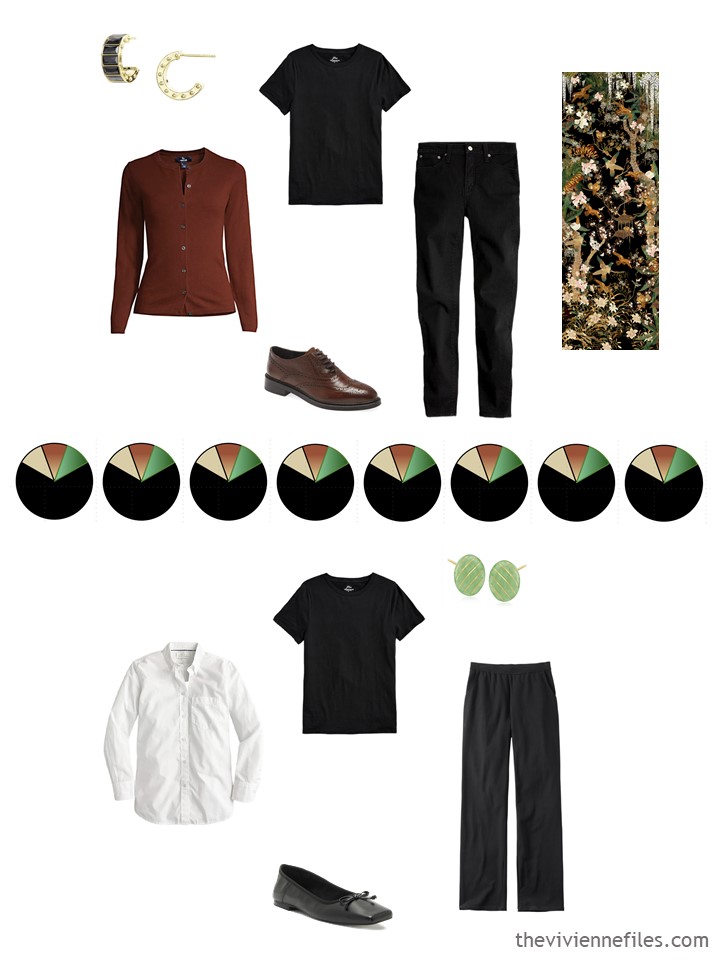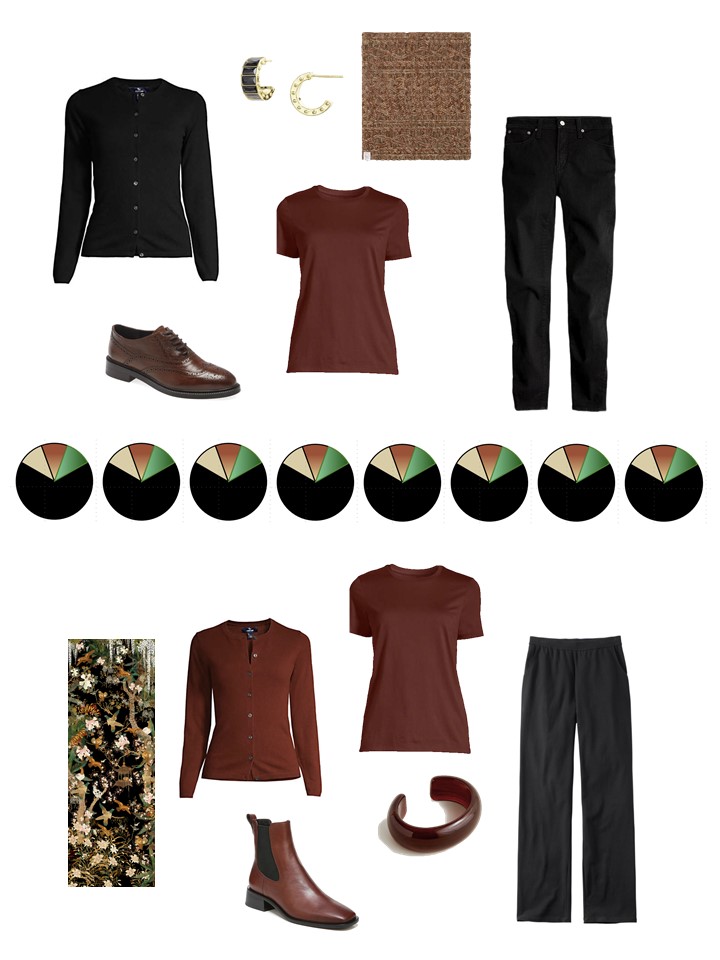 This scarf, and the colors in it, look like warm weather to me!
This 10-piece wardrobe that we carry over from last month is pretty complete, but the accent colors look a little bit lonely!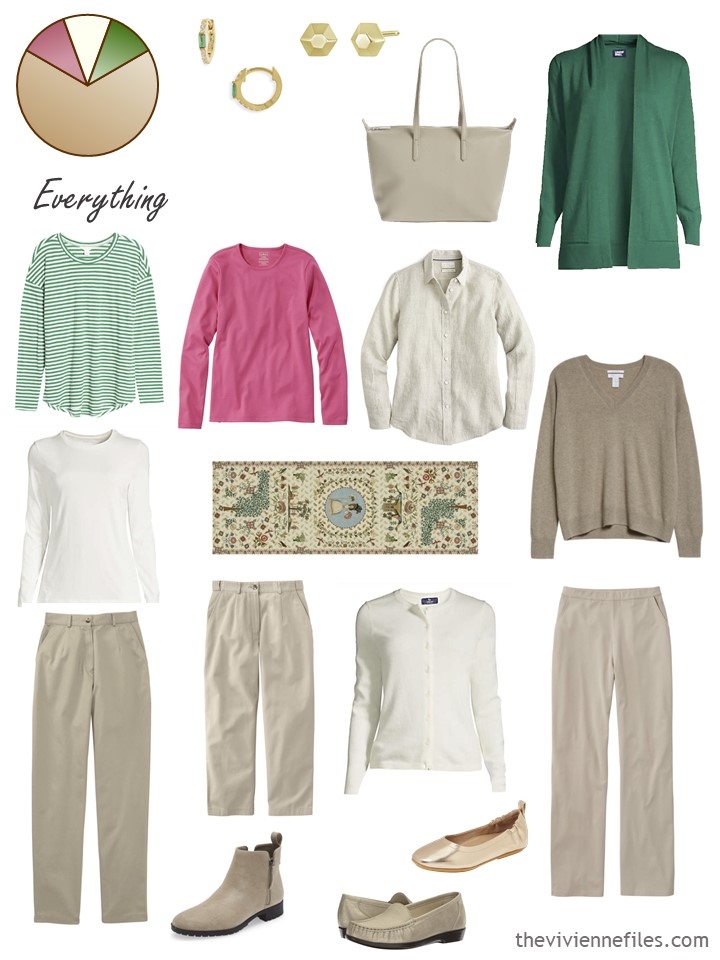 So let's add some springtime prettiness to this!
Yes, I firmly believe that when you find an accent color that you really love (like the azalea in this example), you should buy as many pieces in that color as make sense for your wardrobe! Even if you don't plan to wear them together, having a cardigan AND a tee shirt that looks perfect with your scarf and your bracelet makes getting dressed easier…
These colors are NOT for me, but I could still wear this wardrobe with happiness: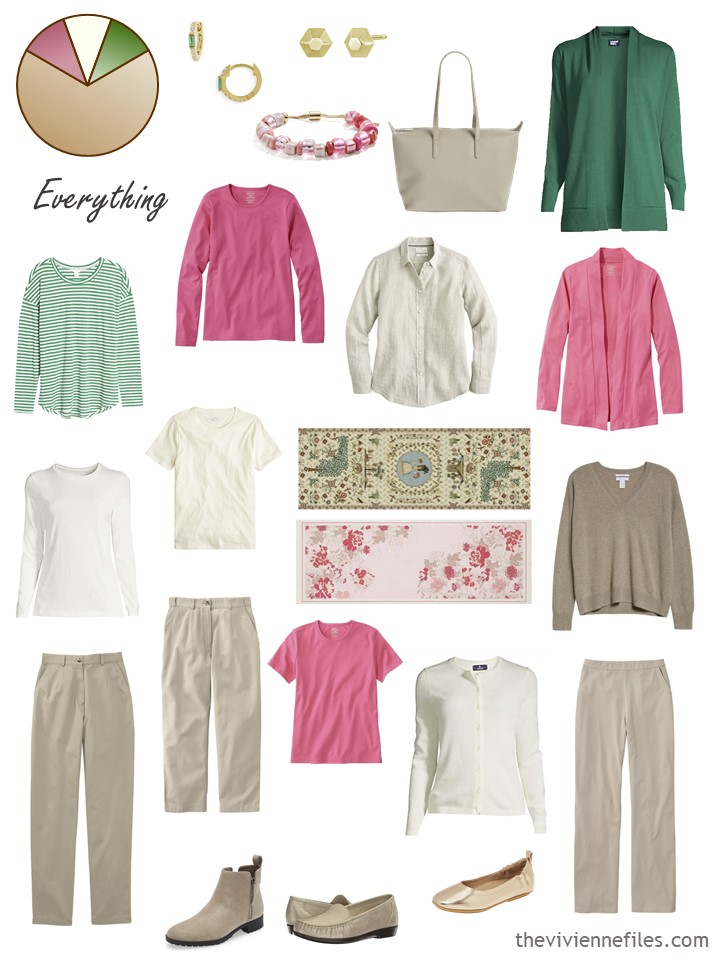 Adding something as simple as a couple of new tee shirts to your wardrobe can make a big difference…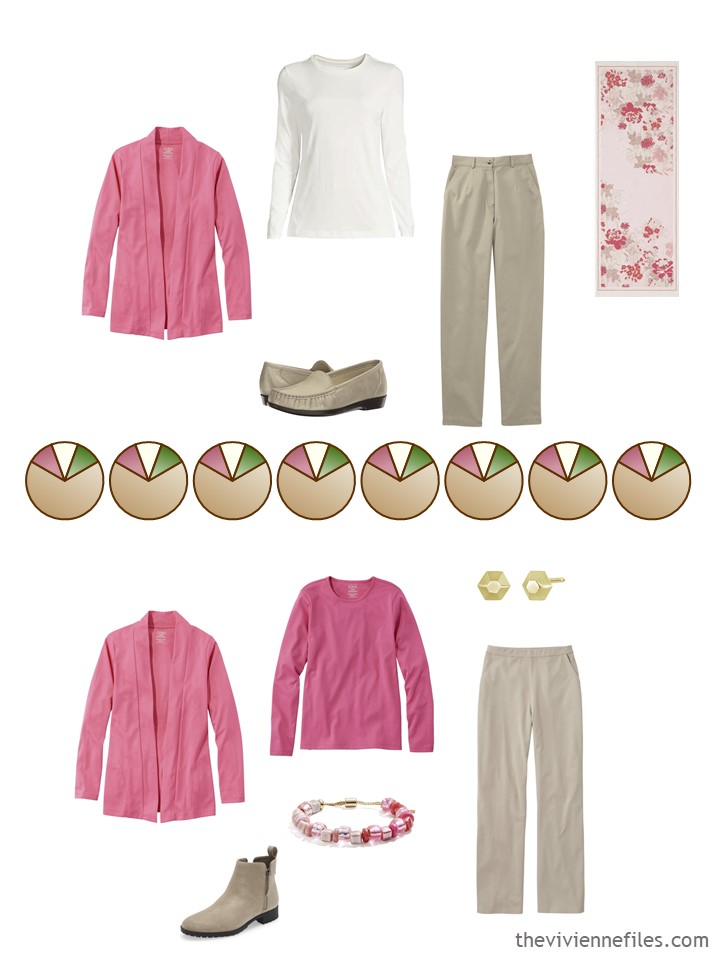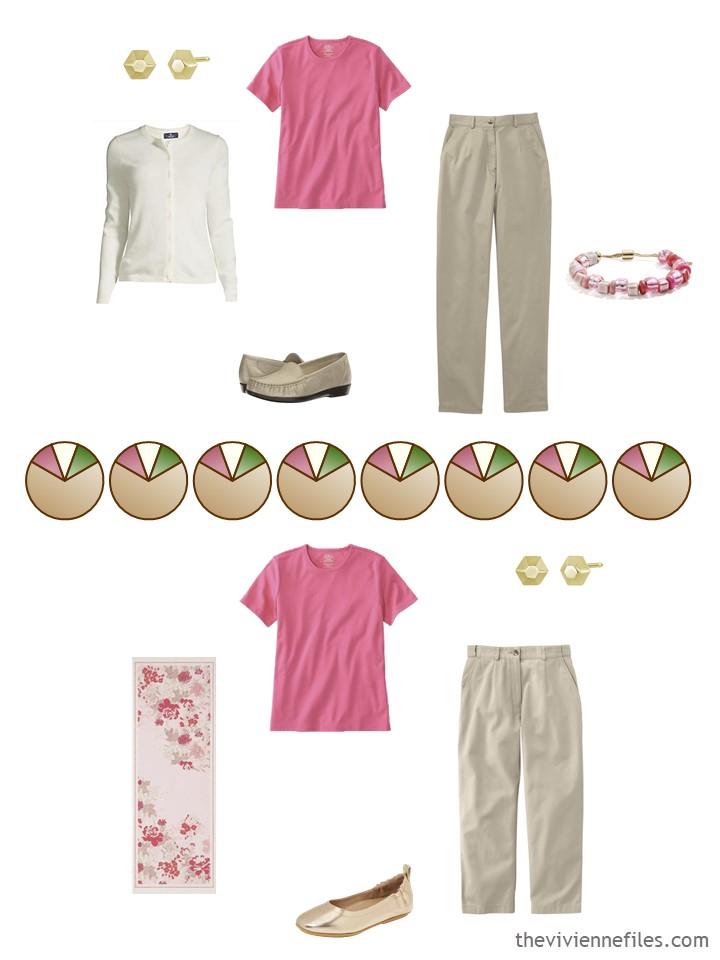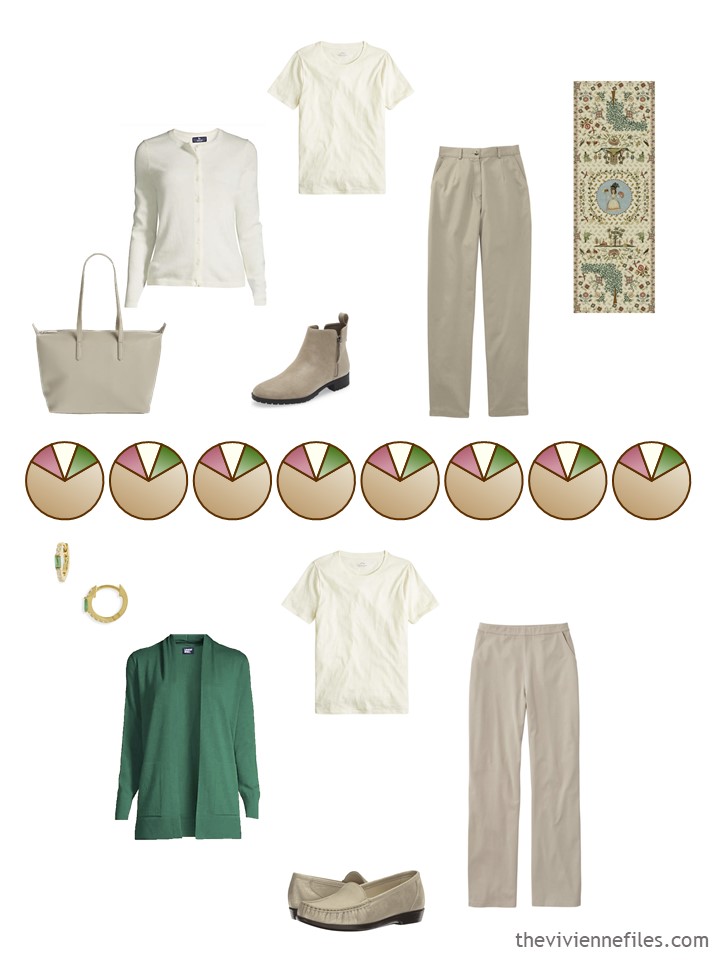 I'm still smitten with these colors – maybe because my hair is a slightly darker version of this lavender!
This 10-piece wardrobe has a balance of silhouettes and colors – you could travel for a while with this: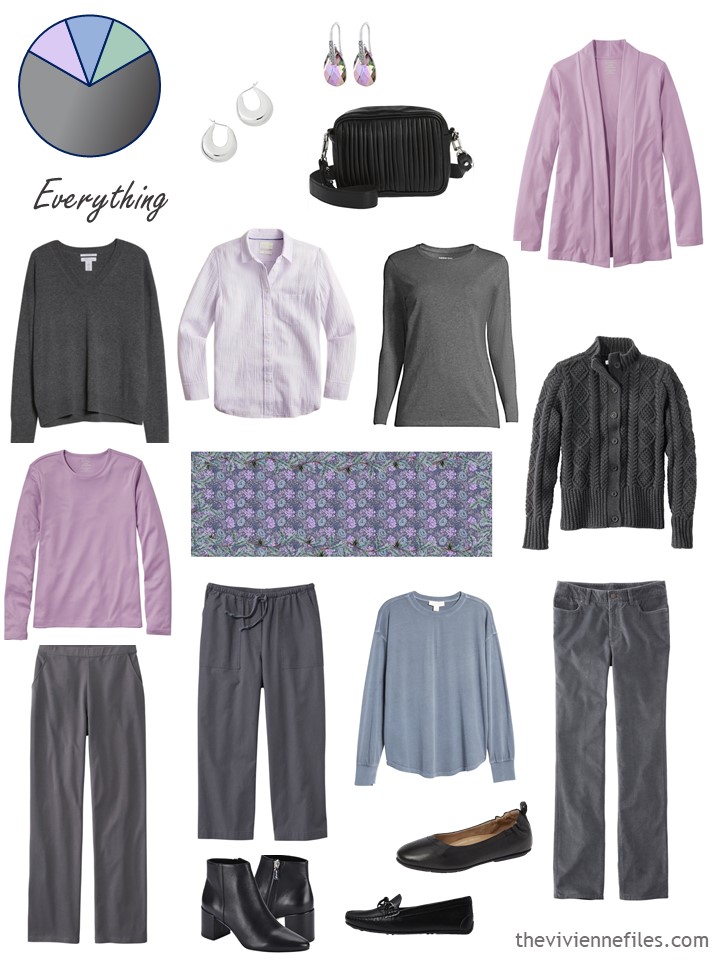 Here again, I'm going to add a couple of tee shirts, and make our first foray into the mint green accent… It's amazing that the scarf is an almost perfect match to the smoky lavender tee shirt!
Oh, that green cardigan sticks out like a sore thumb! But putting the scarf with it should make a lot of difference…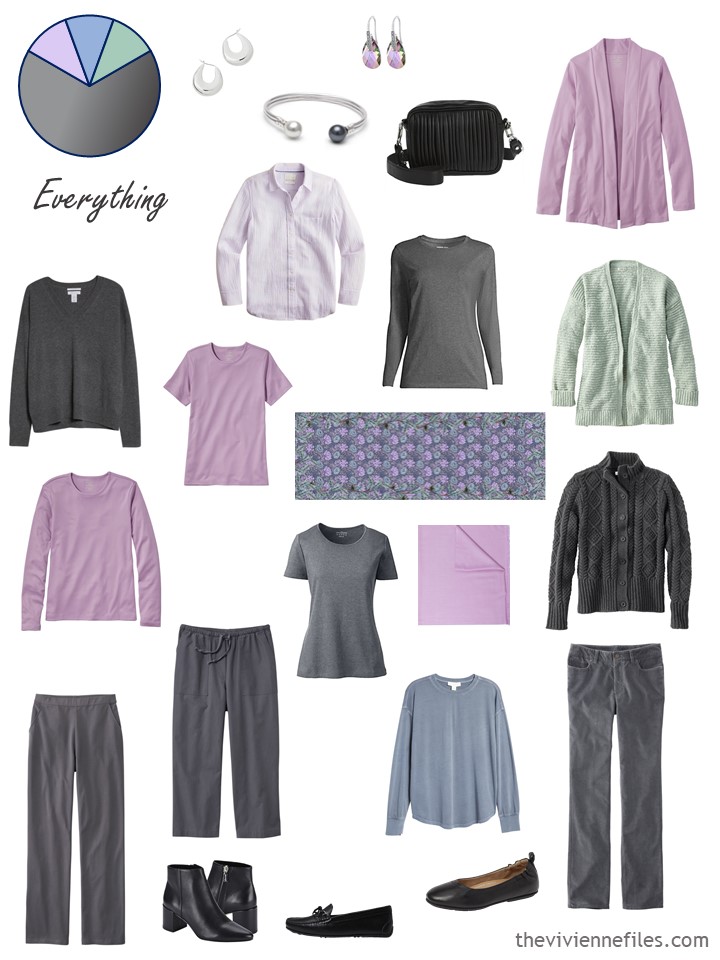 Actually, the mint green looks pretty nice with charcoal!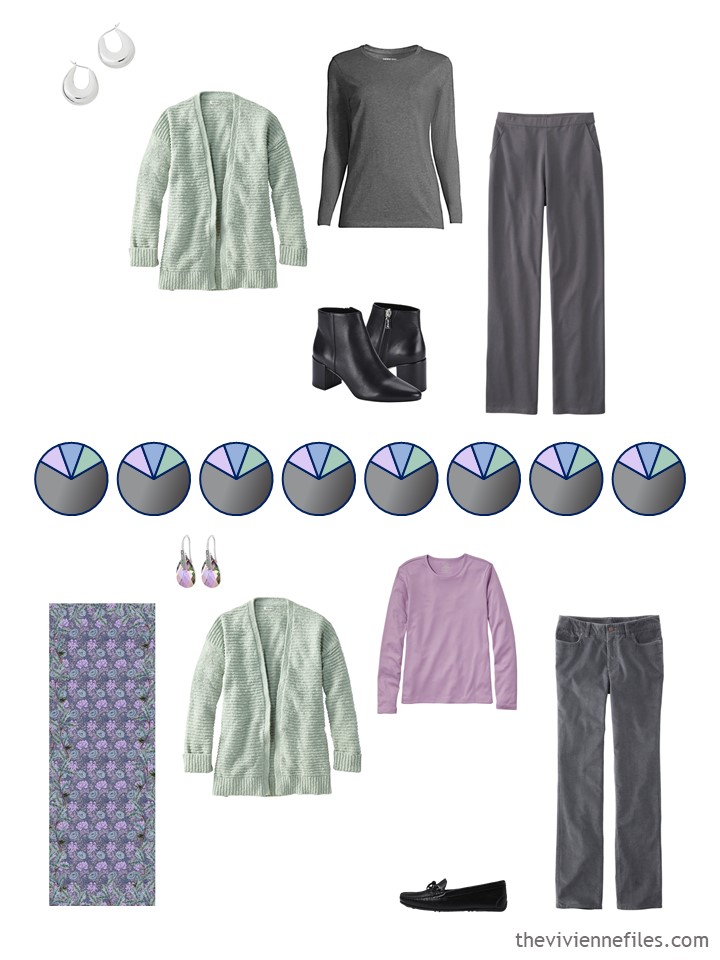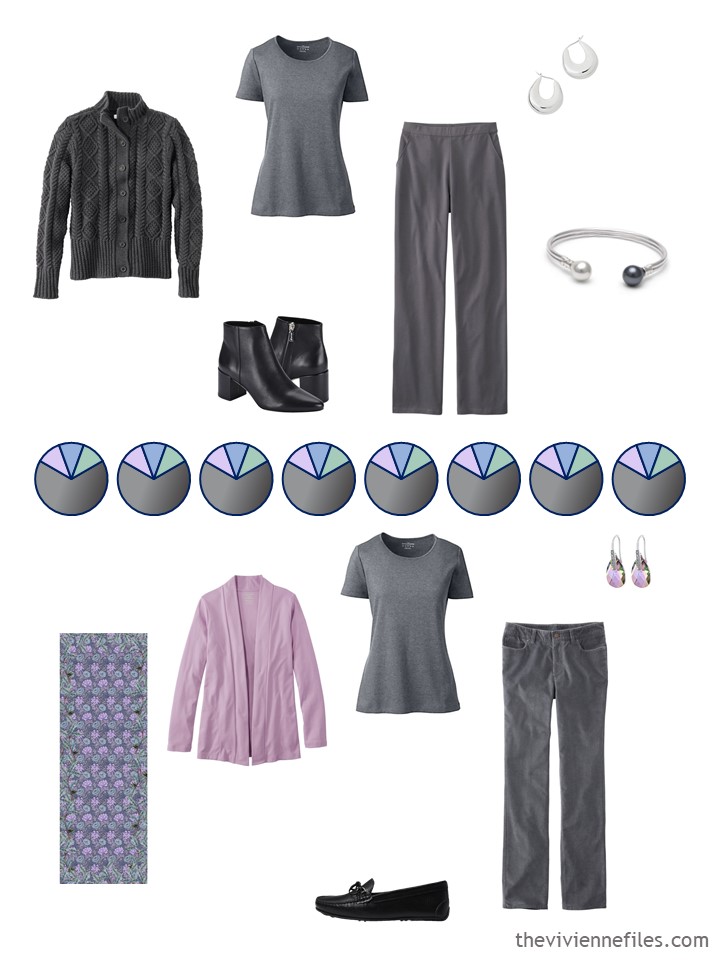 I'm still working on the perfect color palette for this scarf; that hasn't caused any problems (yet!) in assembling a great wardrobe:
The wardrobe that we carry over from last month is versatile as heck, although the gold top does stand out a bit… (you're always allowed to have accent colors that stand out – it's sort of the purpose of them!)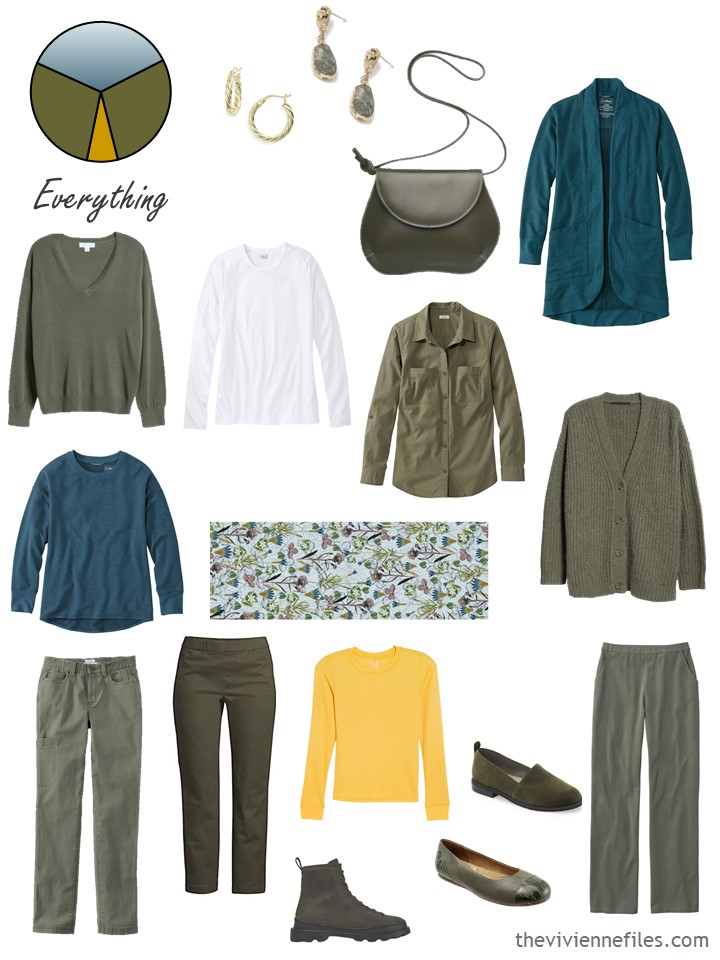 I think this might be the BEST 5 additions to a wardrobe I've ever made. Perfect scarf! PERFECT bracelet…
This wardrobe is really practical now! I'm clearly going to have to find some lighter "duck egg blue" things when the weather warms up, eh?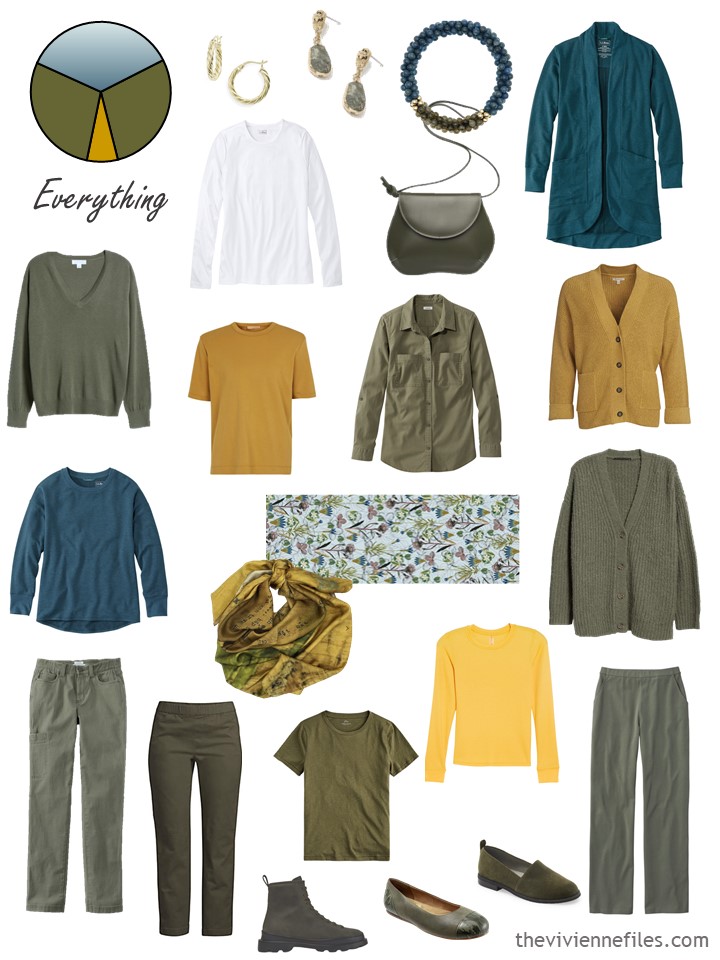 As always, new garments should bring multiple new outfits to your wardrobe. Otherwise, don't buy!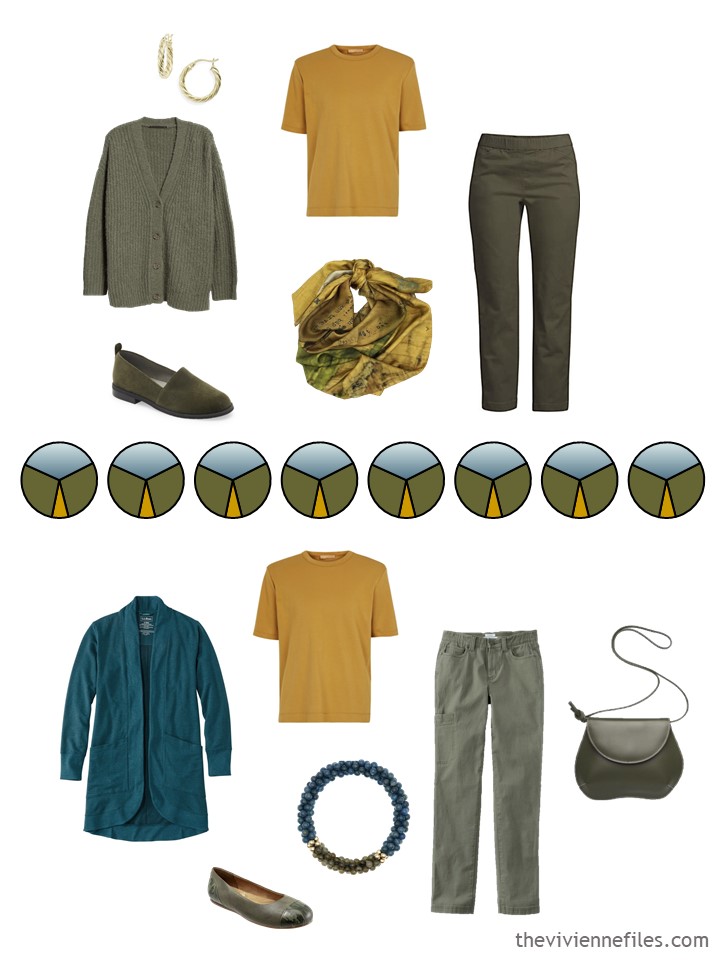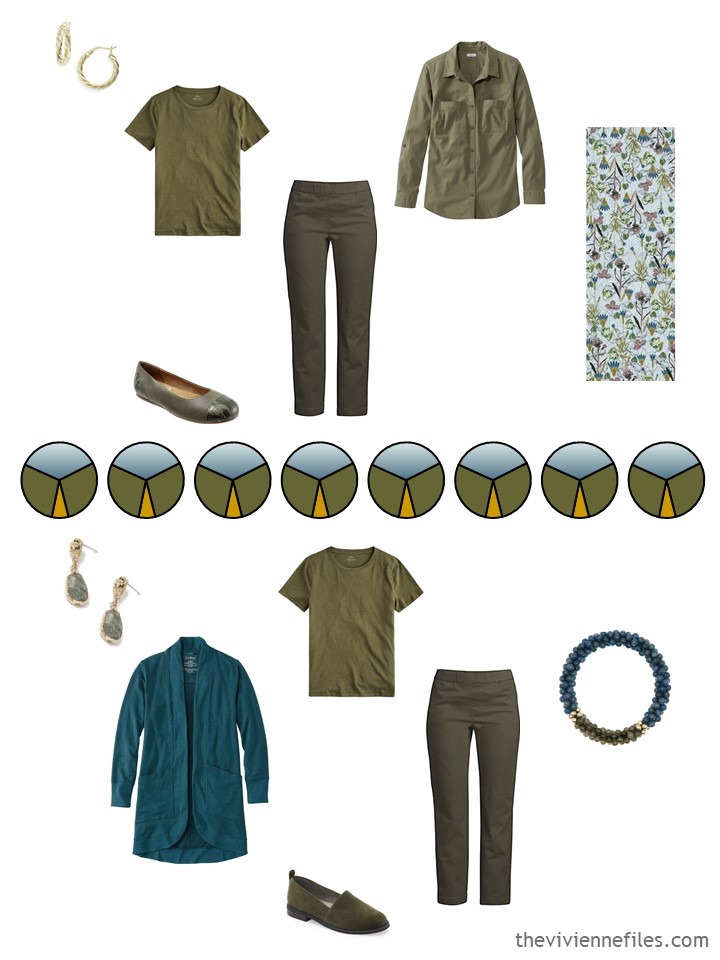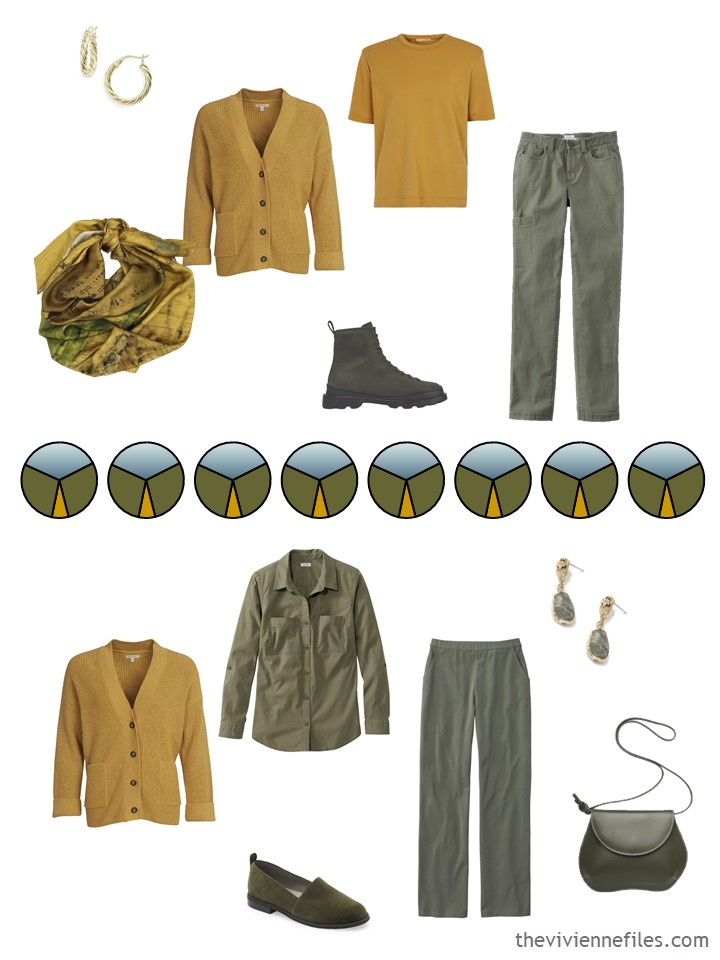 If someone absolutely forced me to live in 1 of these wardrobes, I'd probably opt for the grey chrysanthemum wardrobe, but only because it goes with my hair!
Otherwise, I'm not at ALL sure…
love,
Janice

p.s. Six years ago, the "6 Scarves, 12 Outfits" post was about 6 Hermes scarves, and adding skirts to a wardrobe…