March 3, 2014
I knew this would be the next question – what if I don't wear black? You have all of the rest of the spectrum from which to choose, but realistically, grey, navy, brown or tan/khaki are the most obvious other options from which to choose. Let's try the same exercise as before, but with warm colors.
Say you at least know that you prefer mostly warm hues – and these are your favorite recent purchases:
There's no outfit to be worn from these four – it just simply isn't possible for most of us to put together an ensemble here. But if you started with a basic core of neutral clothes in warmer tones (except for jeans, which are sort of the ultimate neutral):
Then you have all of these possibilities: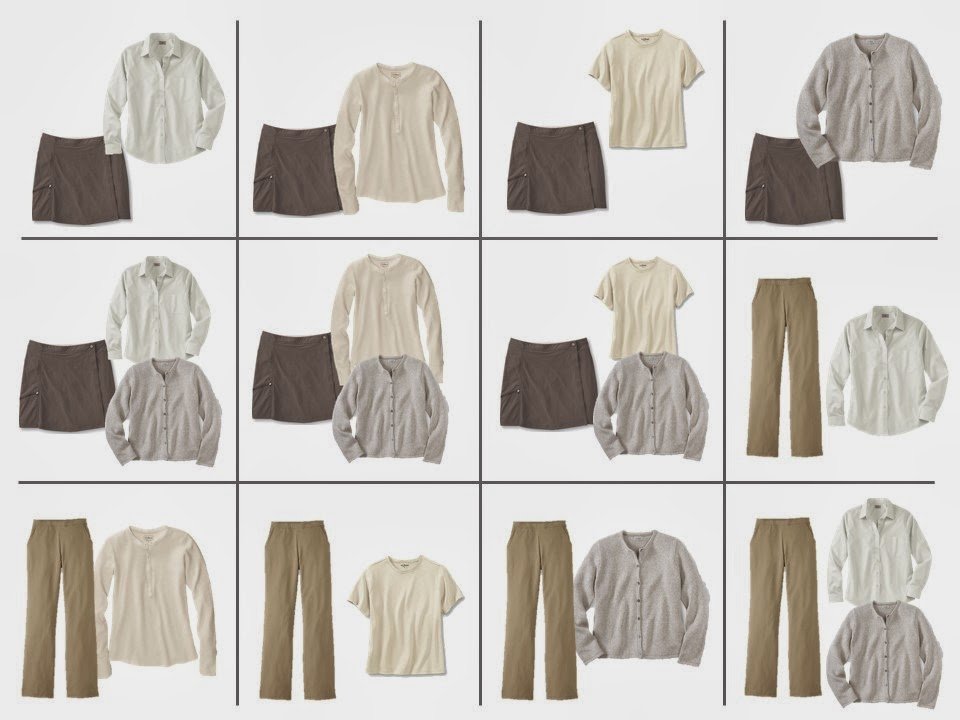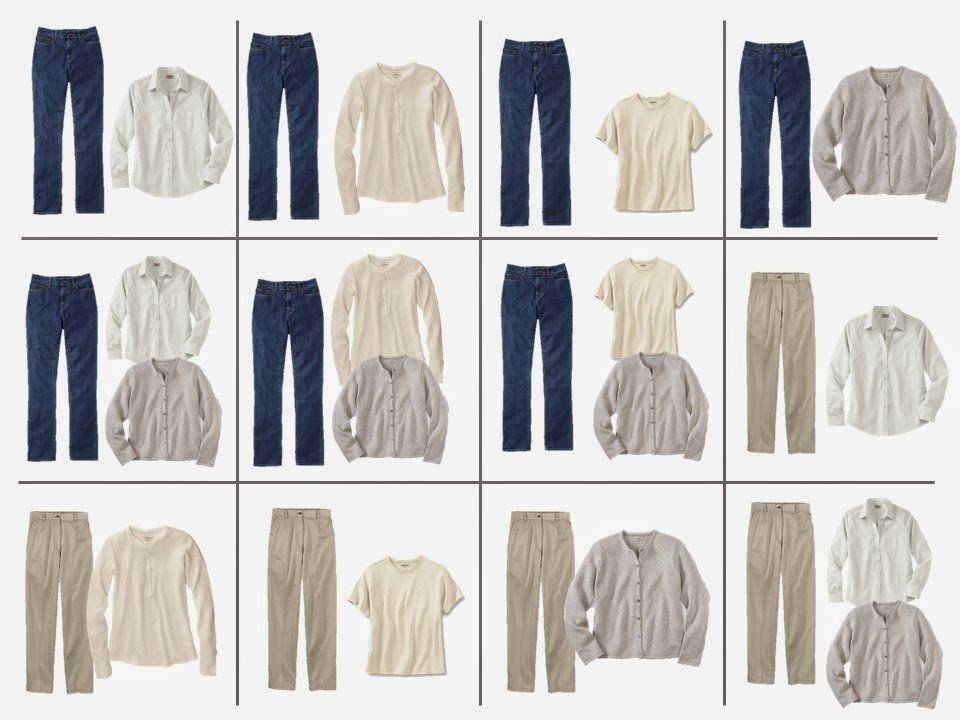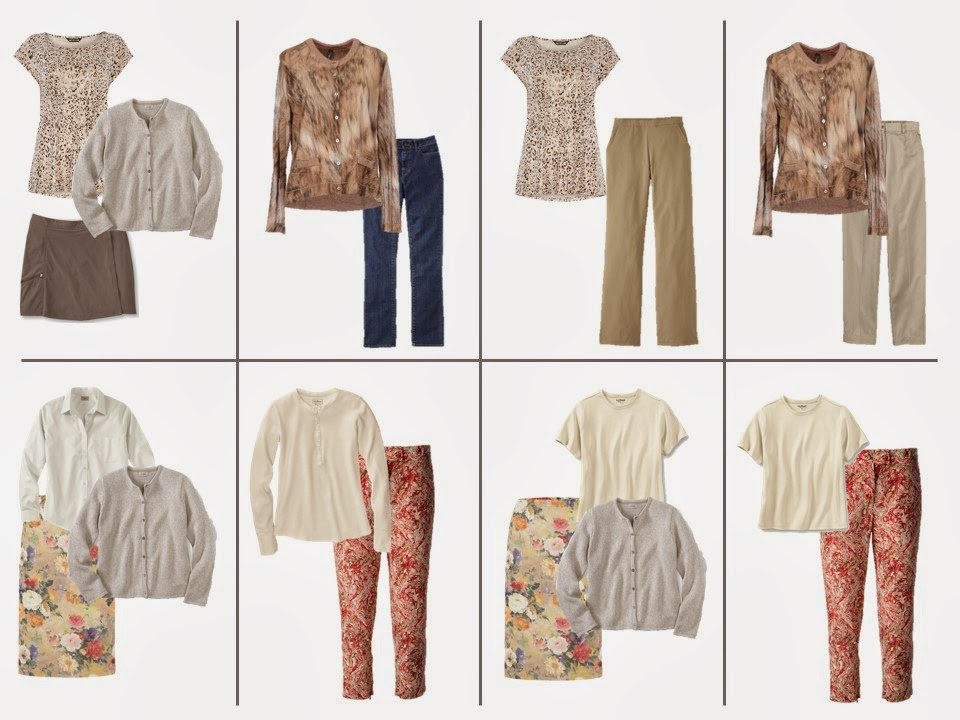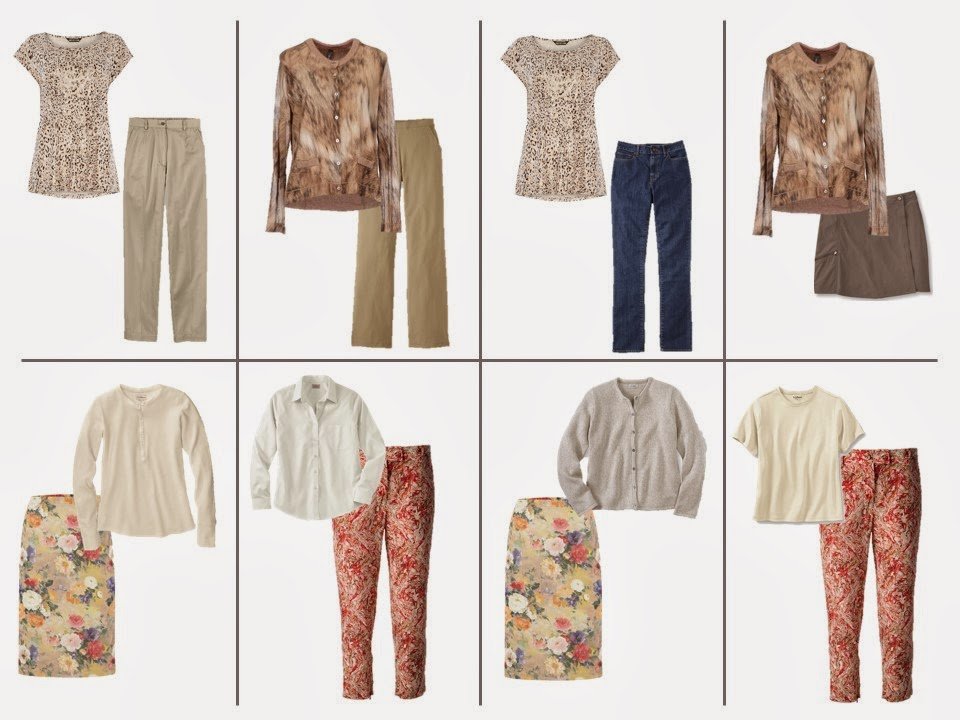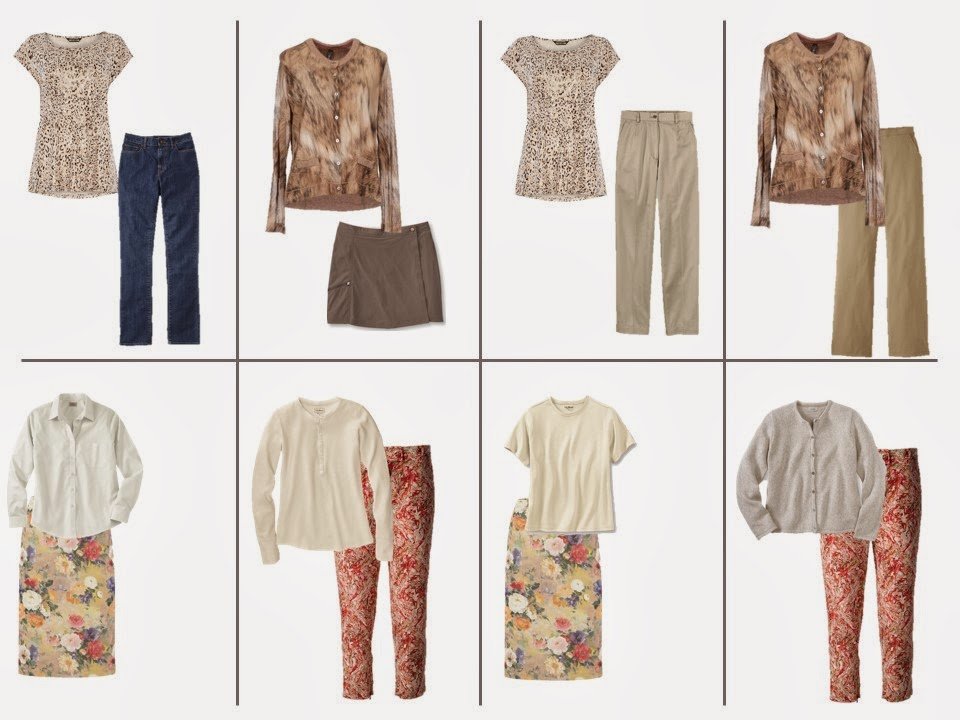 Tomorrow, I'm going to address the question of accessories….
love,
Janice