March 4, 2014
Do you have to buy and wear accessories? Absolutely not – except most of us will have to wear shoes… But I very strongly feel that just a few well-chosen accessories can make a world of difference in how the simplest of garments come together into ensembles.
If you're not comfortable wearing scarves, find a way to just throw one around your neck one day and then do your utmost to ignore it for as long as possible. Make sure your first scarf isn't anything floaty or filmy that's going to blow up into your face at the first opportunity. Maybe something quite small, tied up and out of the way so that you won't even really see it…
Jewelry is also pretty useful – earrings especially are the easiest of things to put on first thing in the morning and then ignore. A bracelet or a necklace will require a bit more awareness, but can make a substantial difference in your overall appearance.
Say we take these accessories and put them with the simple eight piece neutral wardrobe from Saturday: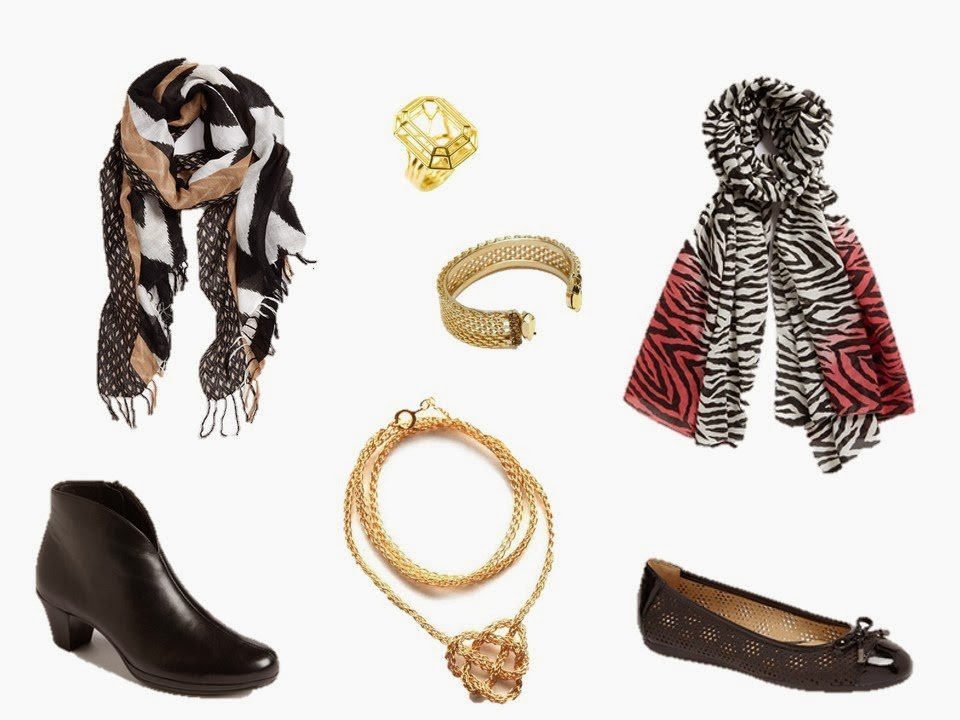 Chevron mix scarf – Halogen, ring – flake, bracelet – byrufina, necklace – YooLa, zebra stripe scarf – Nordstrom, boots – Munro, ballet flats – Geox
So you can wear your black pants for a variety of events and activities.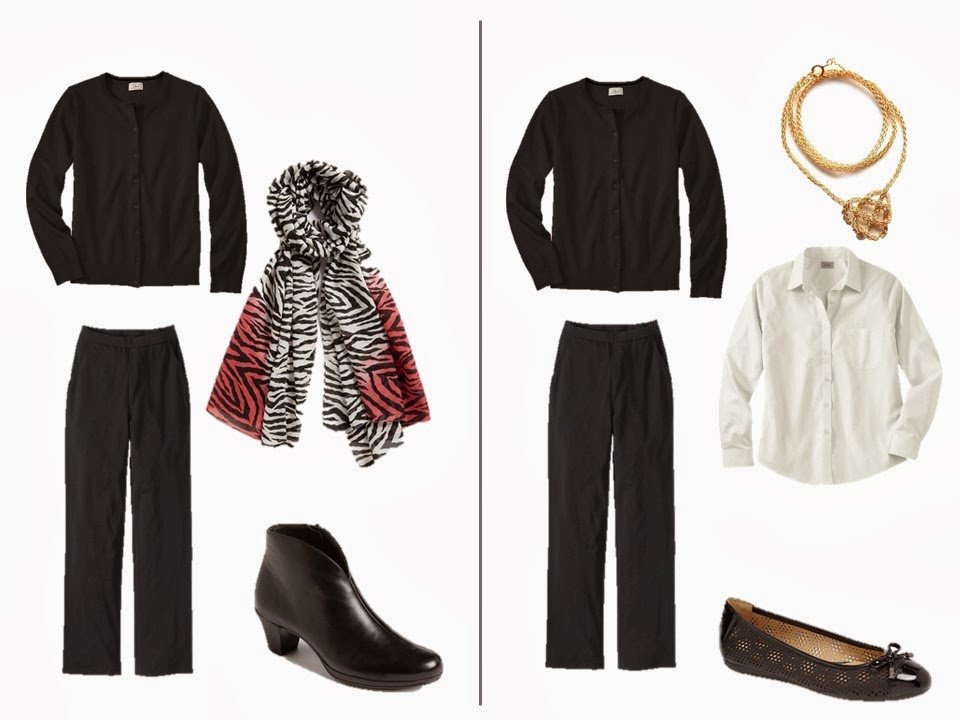 Your skirt can be dressy, or more relaxed.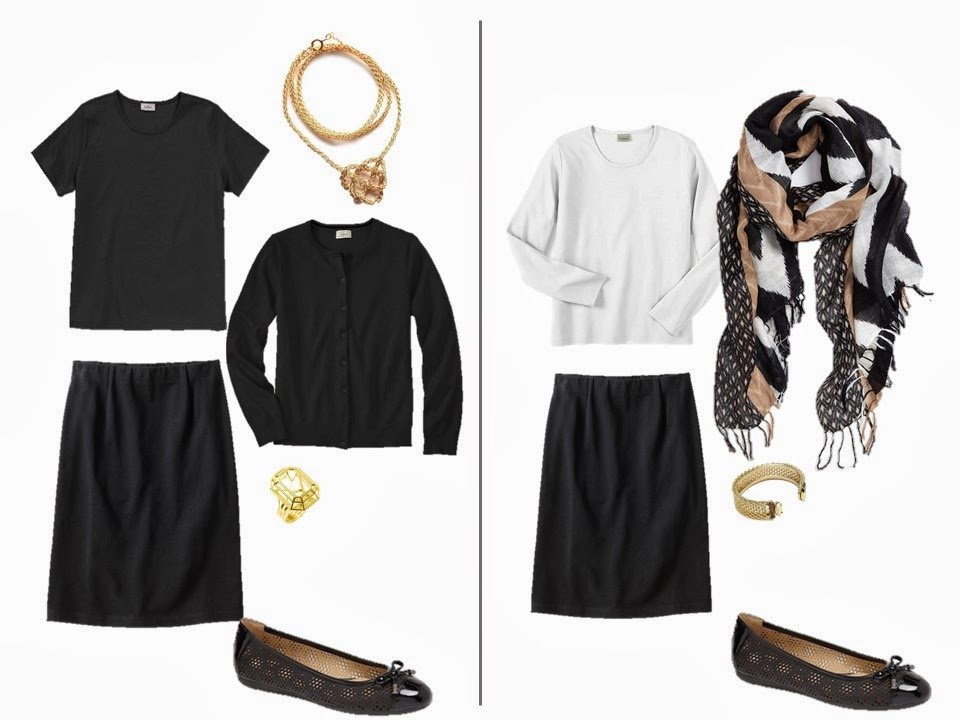 Your jeans are good to be worn through many seasons.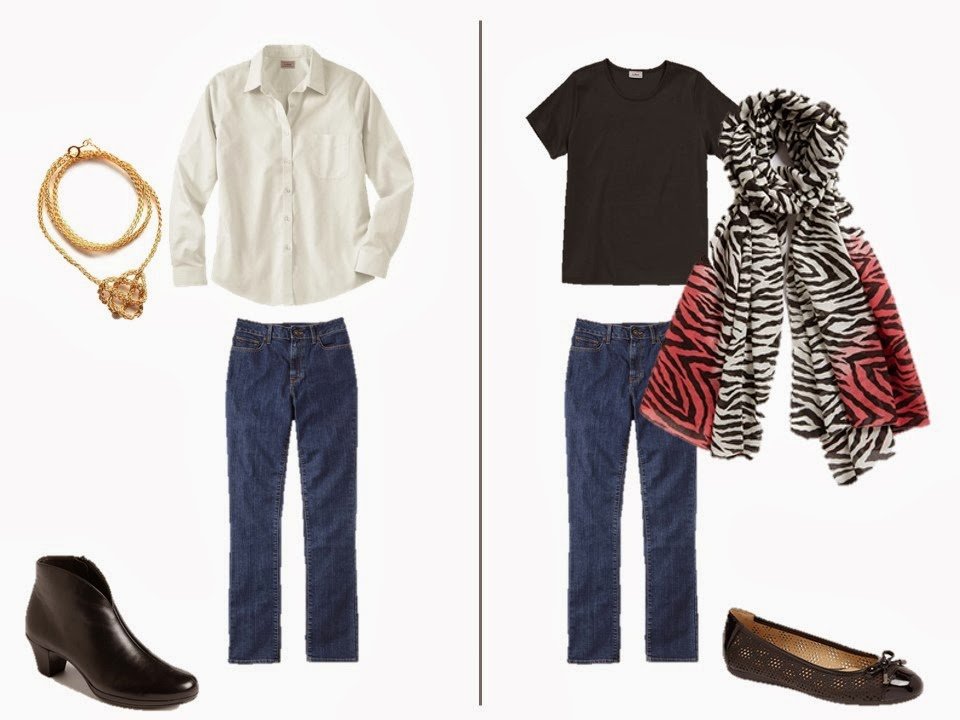 And your khaki pants can be cozy or business-worthy.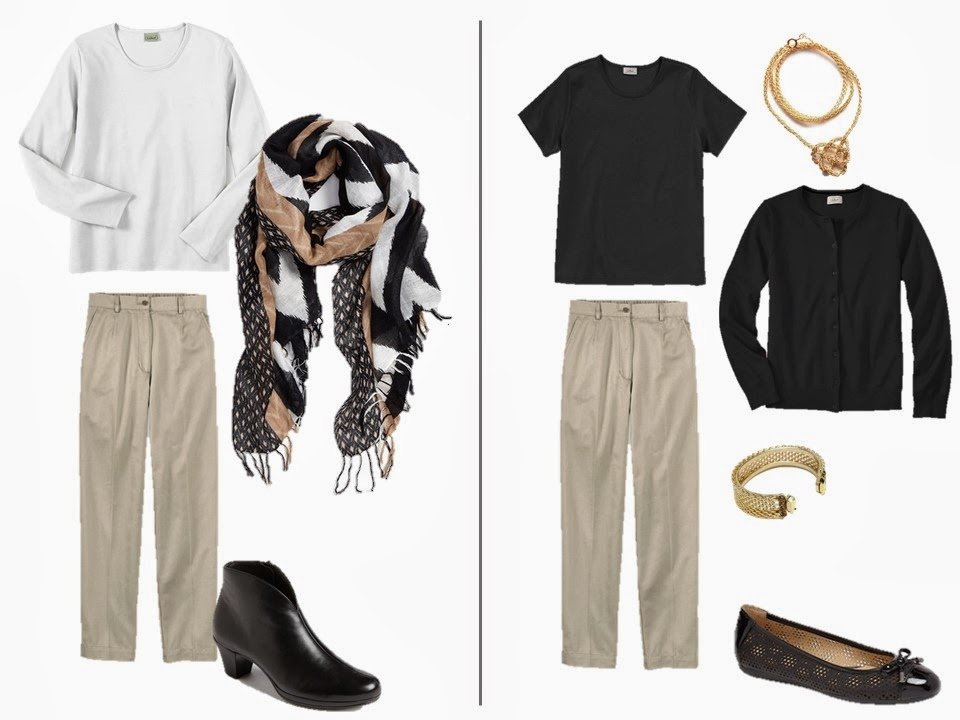 When you wear mostly warm colors, you can focus on a single color, or a single material, when choosing your accessories. The earrings and necklace here are both bone; the shoes are tan suede. Knowing these key, signature colors or materials can make your shopping much easier.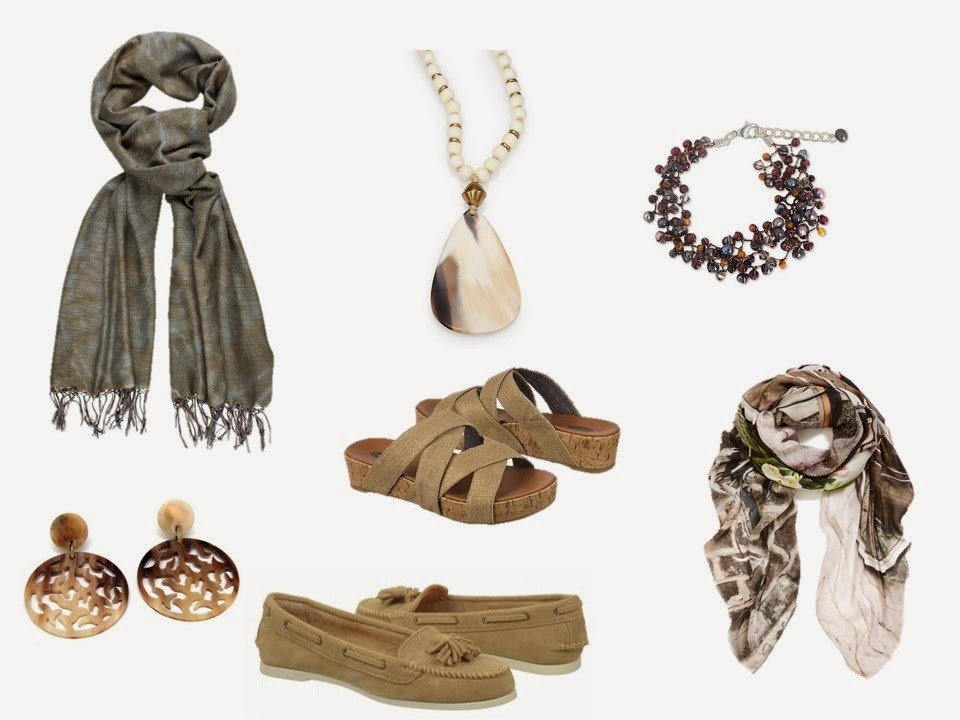 Olive scarf – Apoccas, bone necklace – Nest, pearl, garnet and tiger eye bracelet – Anusara, earrings – Elvira Sanchez, sandals – Dr. Scholl's, moccasins – Sperry Top-Sider, printed scarf- Nordstrom
Now your camel knit pants go all year.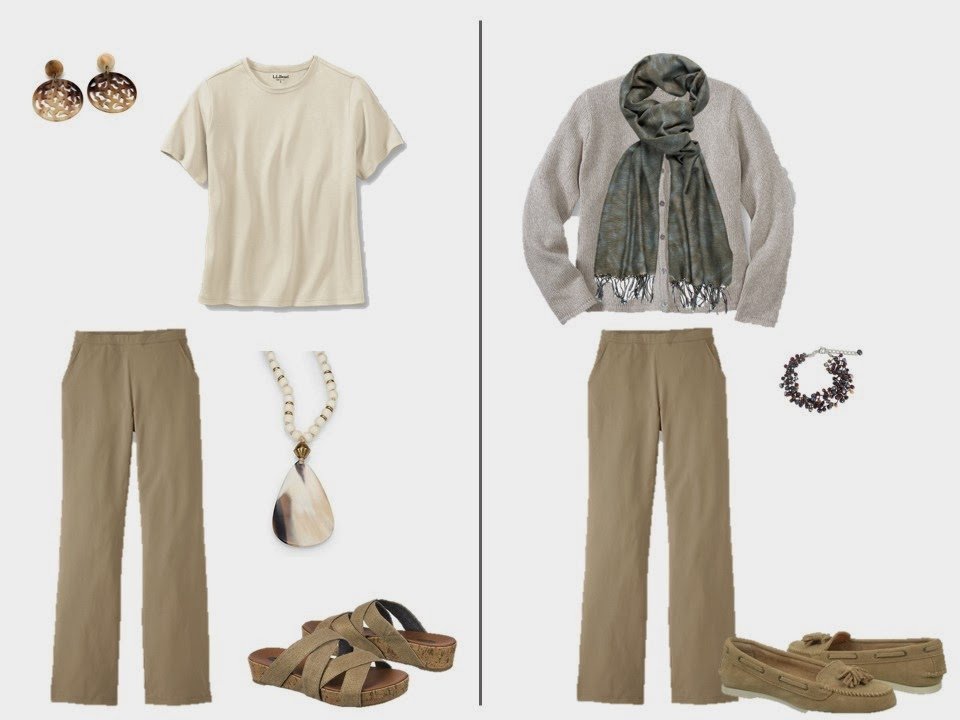 Your skirt can go from a warm day to a cool summer evening.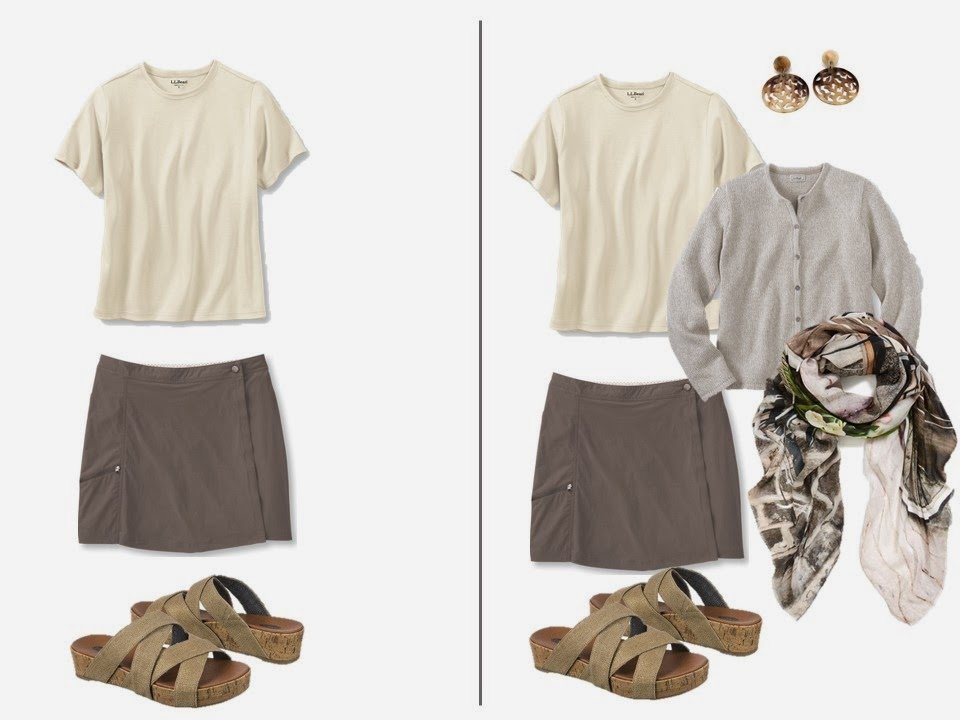 Khakis are for leisure or work.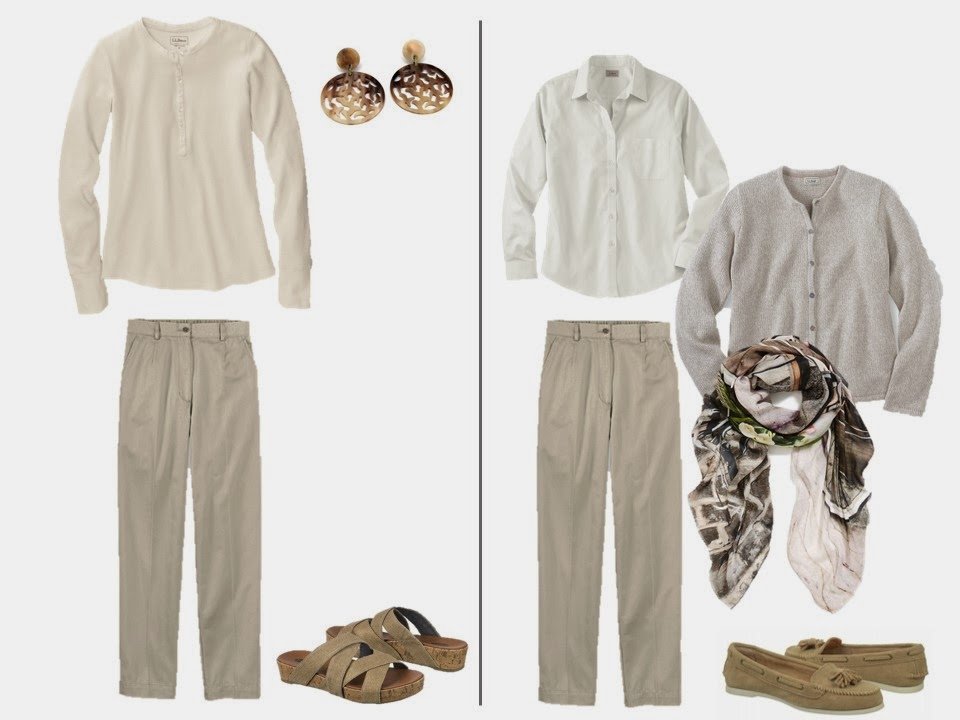 And jeans can get worn frequently, without looking bland or stodgy.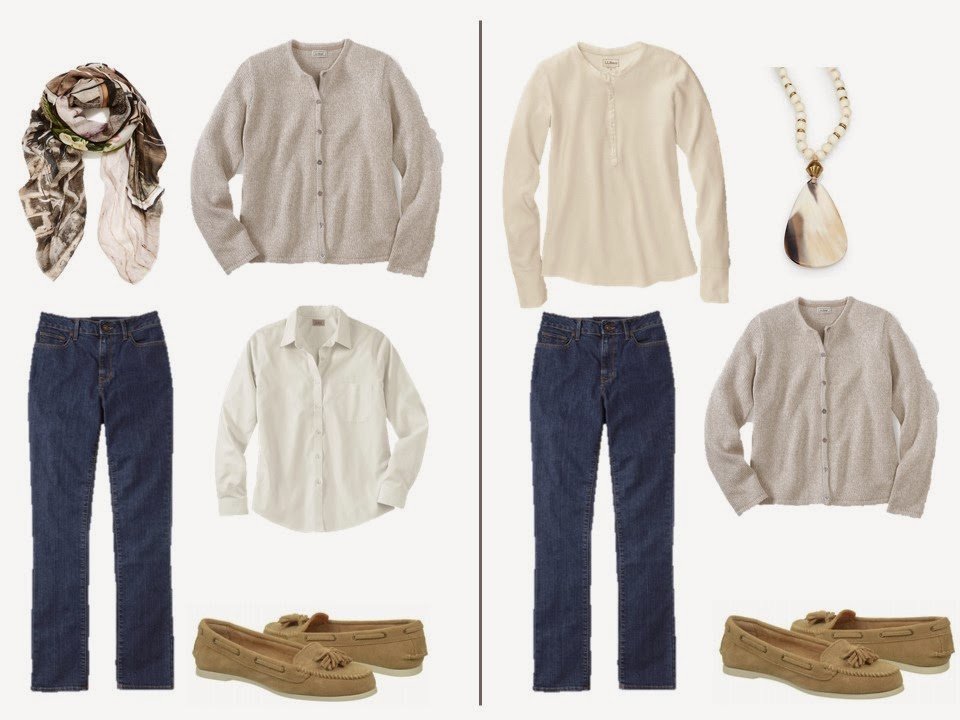 love,
Janice