March 8, 2022
It Just Felt Right…
She knew that she wanted a fresh color palette for spring and summer this year – this year when she was finally going to be able to get out and do some things…
When she saw the scarf, she knew that THIS was what she wanted!
She and her sweetheart are going away for a weekend, and she thinks that this will be the perfect opportunity to try out her new color palette…
Their activities will be mostly city-type things – museums, window-shopping, café-sitting and DINING… Nothing insanely dressy, but she wants to look pretty!
When she takes a look at her travel capsule wardrobe, she just feels happy; these colors are built for happiness!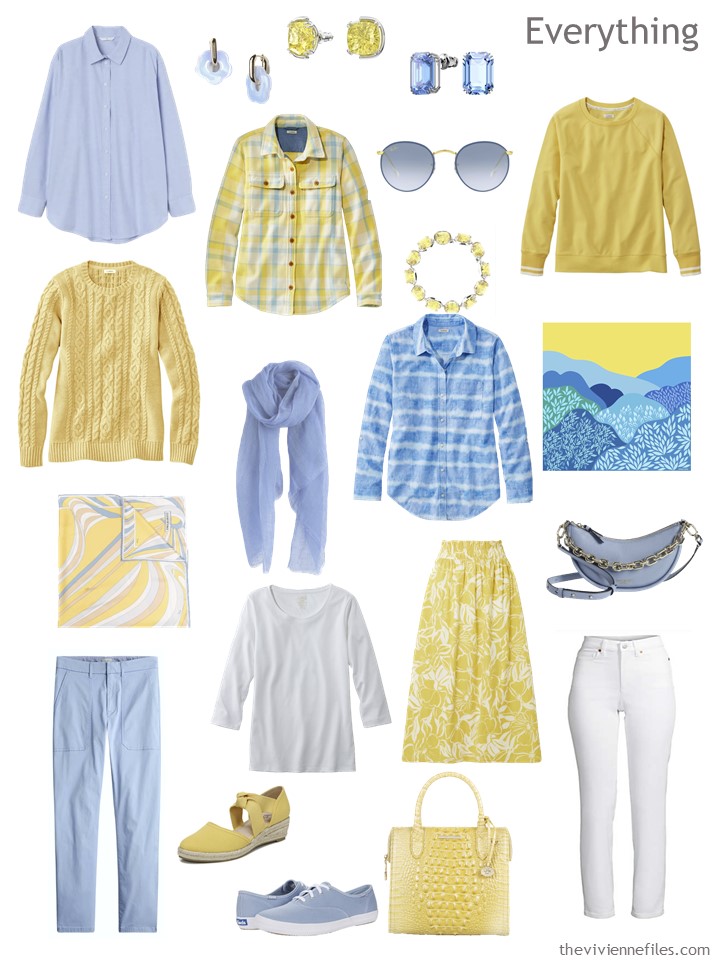 But of course, because she's a heroine of The Vivienne Files, she double-checks that all of this actually is wearable!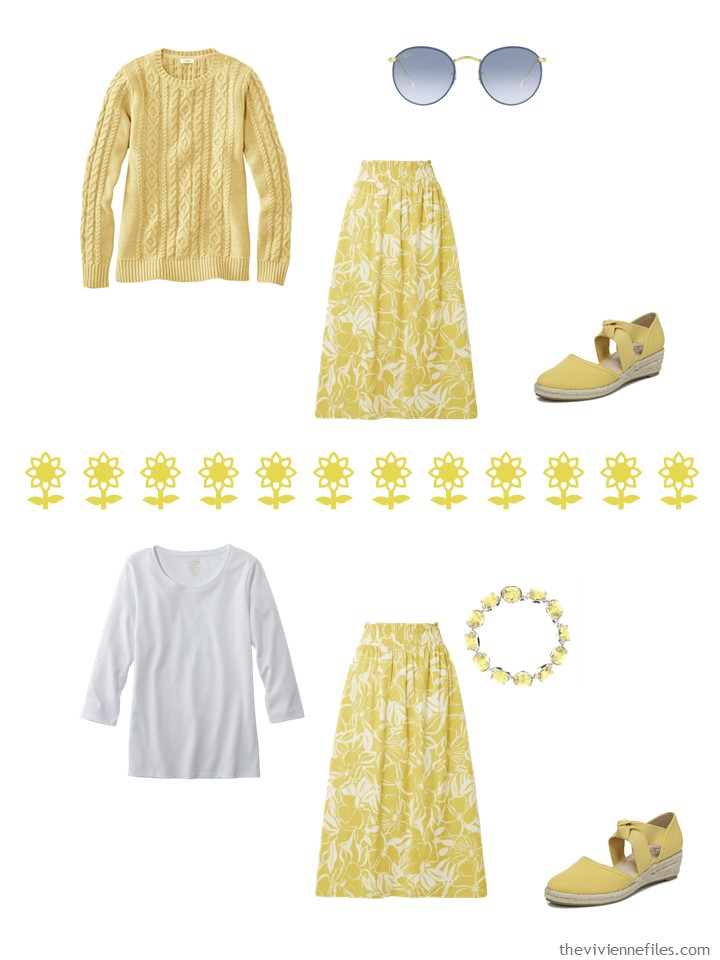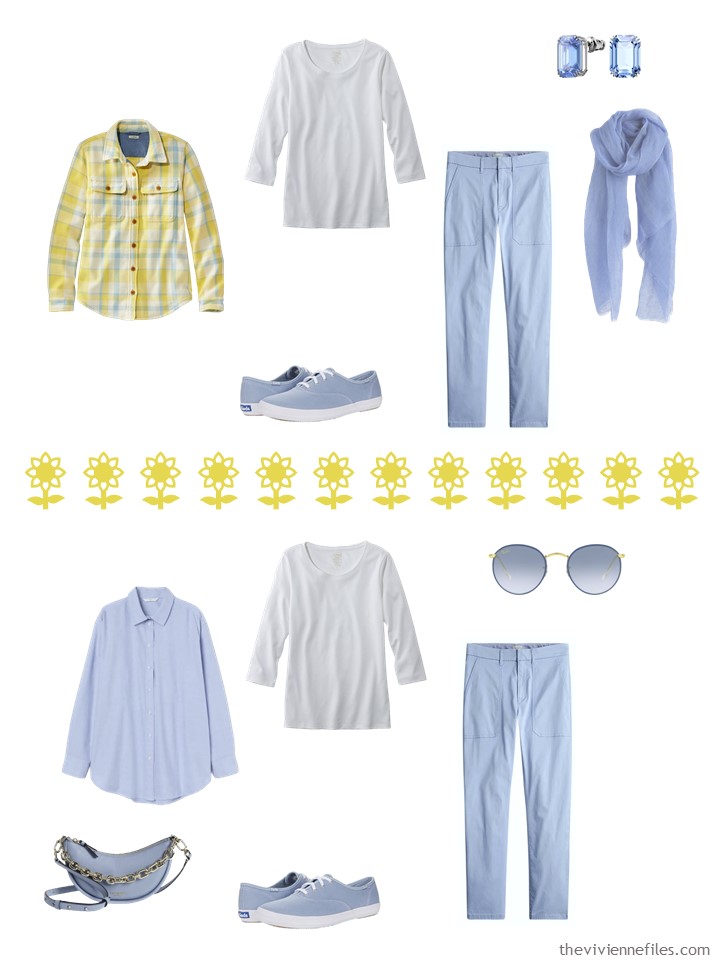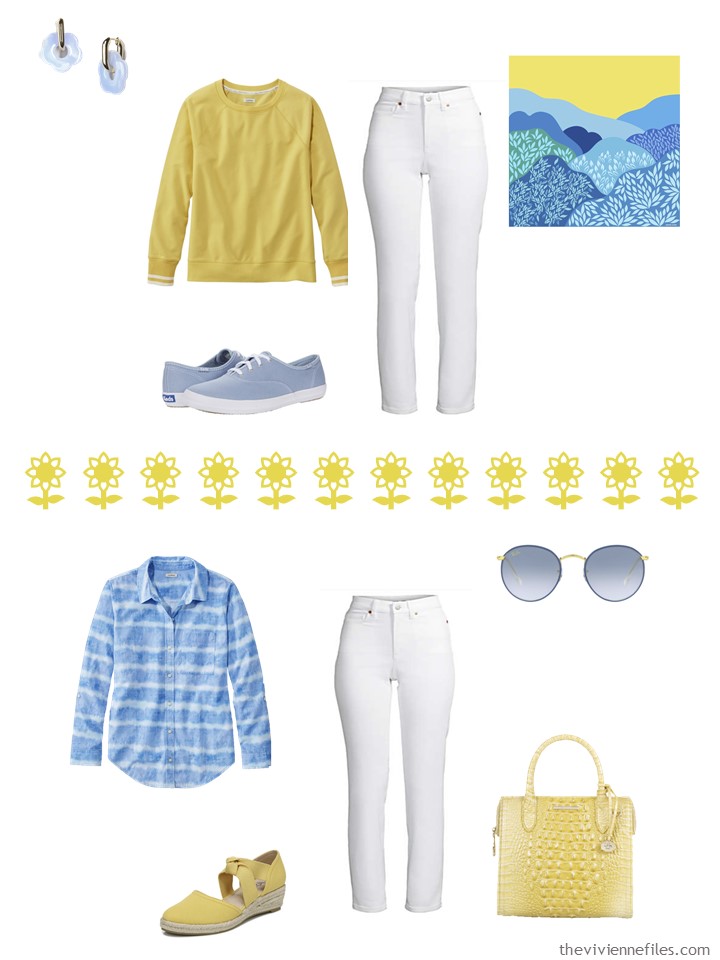 On Friday, I'm going to expand this wardrobe to include a bit of navy, and see if we can't get it to last well into the spring…
love,
Janice
p.s. Six years ago, I added accessories to a navy and yellow wardrobe! Some colors are meant to catch our eye these days…