December 31, 2021
An Expert in Medieval Flower Illustrations…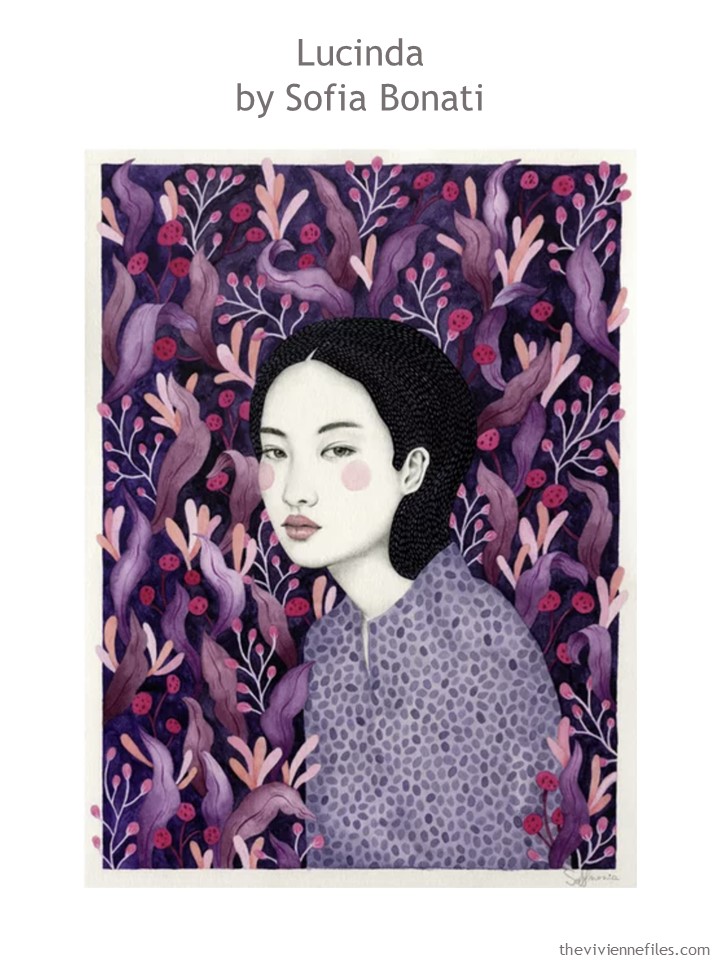 You know, those flowers that appear in the ornamented capital letters at the beginning of a manuscript chapter?
Or in the dividers between sections of a breviary, or other sacred document?
She knows why that particular flower was chosen, and what it means!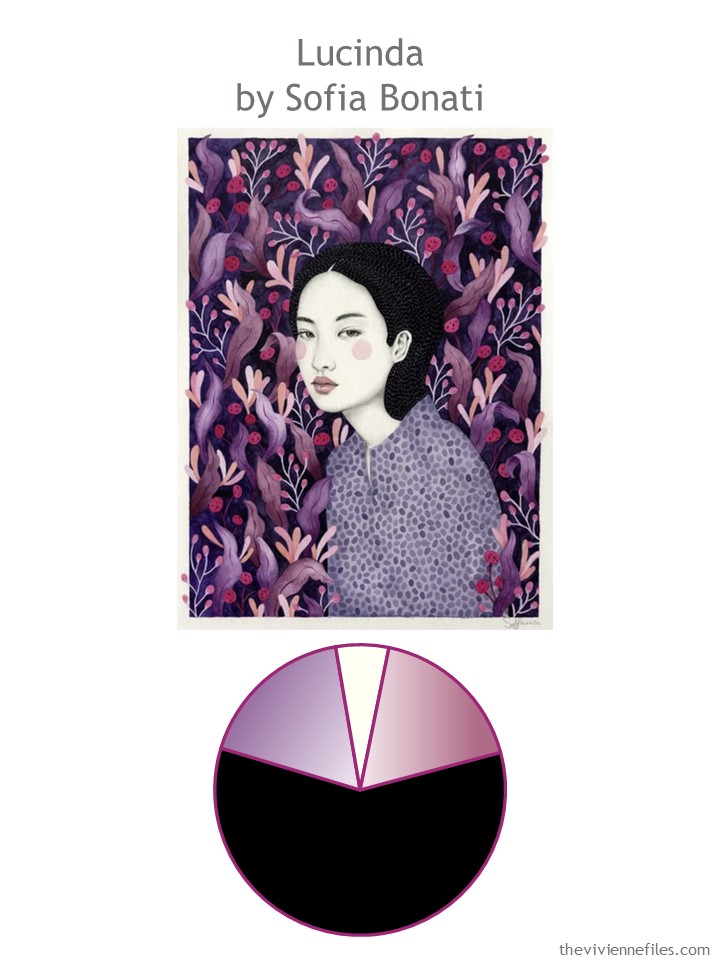 It's a niche bit of study, and she is the acknowledged master of it!
From the time she chose her thesis topic (a few years ago, to be honest!), she realized that her wardrobe made a great deal of sense if it was the black of print, the ivory of old paper, and the shades of rose and lavender that are the colors of most of the flowers. If they were colored, of course!
So when she travels to academic conferences, or anyplace else, she has no trouble packing…
This conference is being held in JANUARY???? Who thinks of these things? And it is being held in a legendarily cold place – the meeting rooms of a University that's been around for hundreds and hundreds of years. Central heating and tons of hot water are NOT to be expected…
So? Fleece, and sweaters!
She's only there for a couple of days – thank heavens – so she can pack pretty compactly…
She's the first person to admit that she has kind of a serious earring "thing." The world is full of lovely earrings in her favorite colors, and they are tiny to pack, so why not bring a nice assortment?
There's a distant possibility that there will be at least 1 "break-out" session in someone's office, which at this particular university means a suite of rooms that resemble an apartment from 300 years ago. These rooms can be over-heated, if someone goes nuts with the fireplace…
But she surveys her wardrobe, and feels confident that has all of her options covered: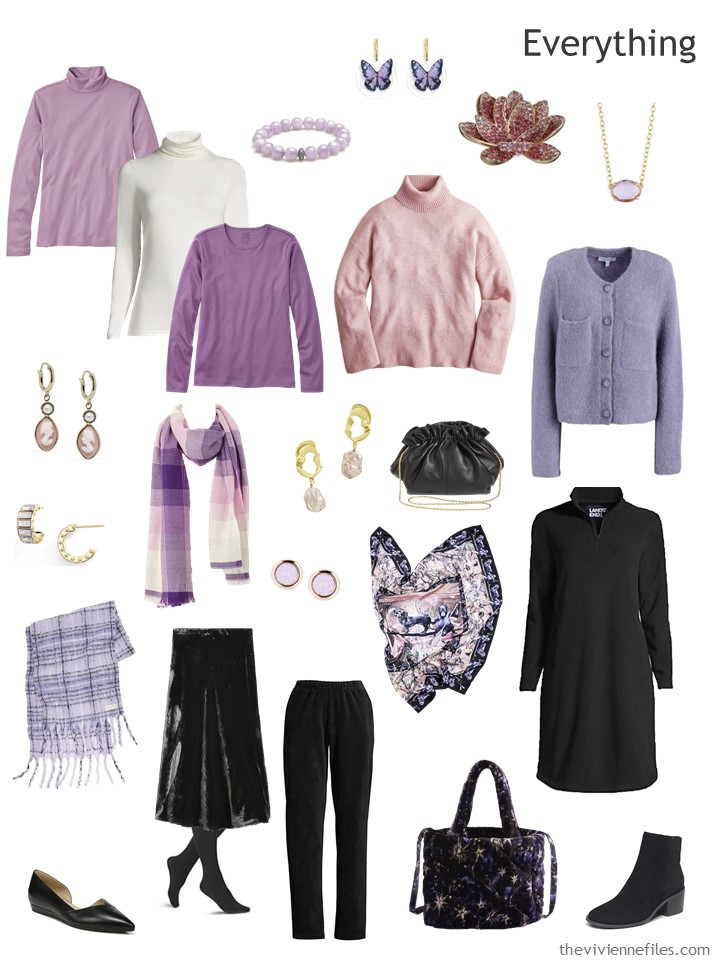 Once she is immersed in conversation with her fellow academic types, she doesn't want to pay too much attention to how she is dressed! So long as she is warm enough (or cool enough)…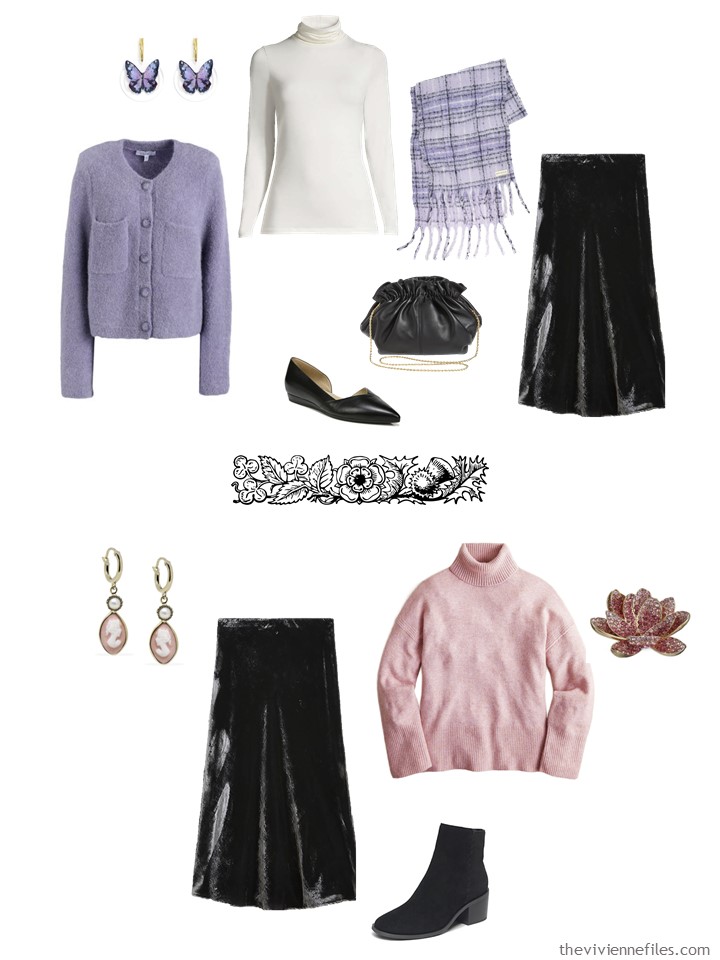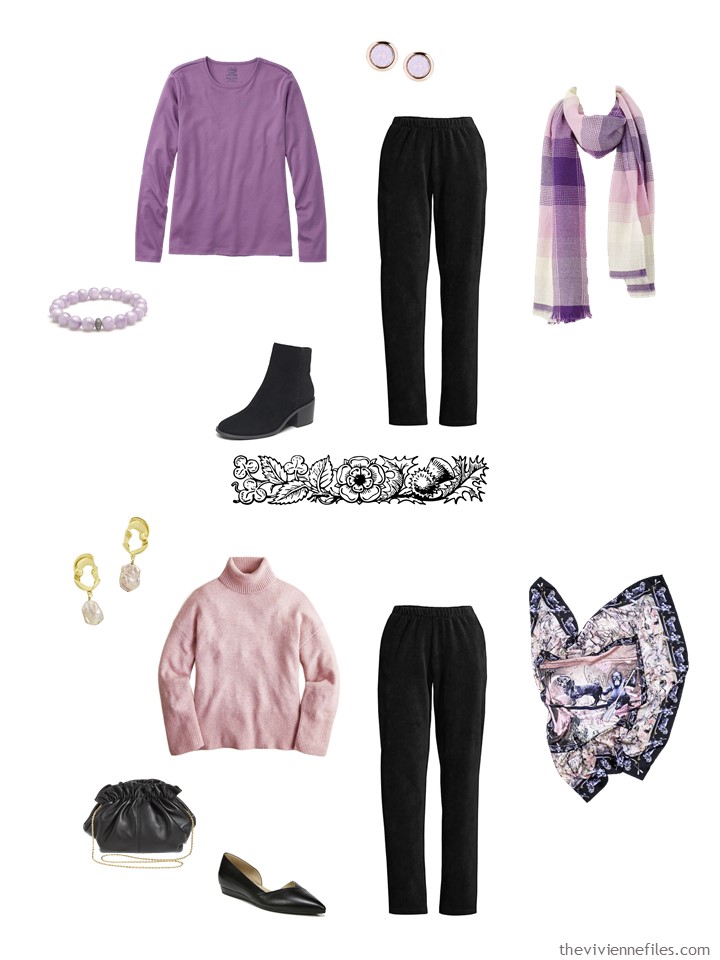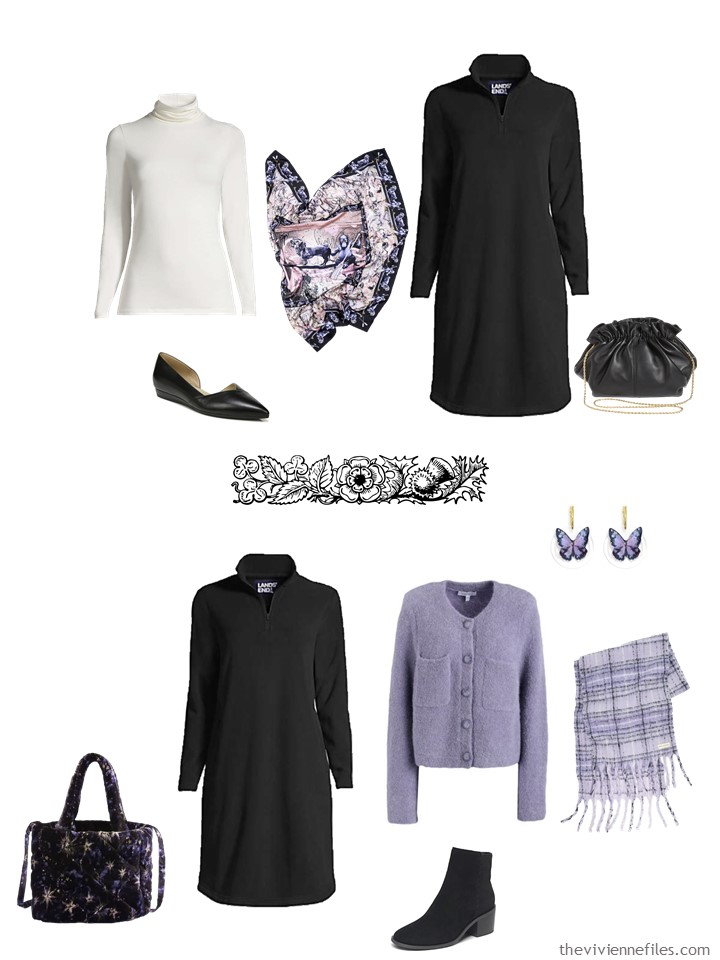 Seldom will a vocation and a wardrobe complement each other so well!
love,
Janice
p.s. Eight years ago, I showed how Dusk Blue (a Pantone Spring 2013 color!) could work as an accent with a navy and grey serious corporate wardrobe. It still works!