December 22, 2021
THESE are so lovely:
And these bracelets have given our heroine the perfect inspiration for her upcoming travel:
Probably Gone for Months…
They tell her. She's going to visit at least a dozen cities, and depending on who wants to meet with her, she could stay for almost a week in each city! Oh my…
And she really won't have time, nor inclination, to think about getting dressed! Further, she's hopeful that the publicity photographs from this tour will reflect an image of her as consistent, serious, but not grumpy…
So she built herself a uniform! A navy column, five sweaters, and she's ready to go!
The tank tops, tee shirts, and turtlenecks will all pack into 1 packing "sleeve." They go with all 4 of her bottoms. They can be worn with all 5 of her sweaters!
Now, for the bare minimum of accessories – she wants to look a bit interesting, but she doesn't want anyone to spend too much time wondering about her scarves or earrings…
She has to leave early in the morning; before she starts to carefully fold and tuck it all into her bag, she steps back for a second to evaluate her choices…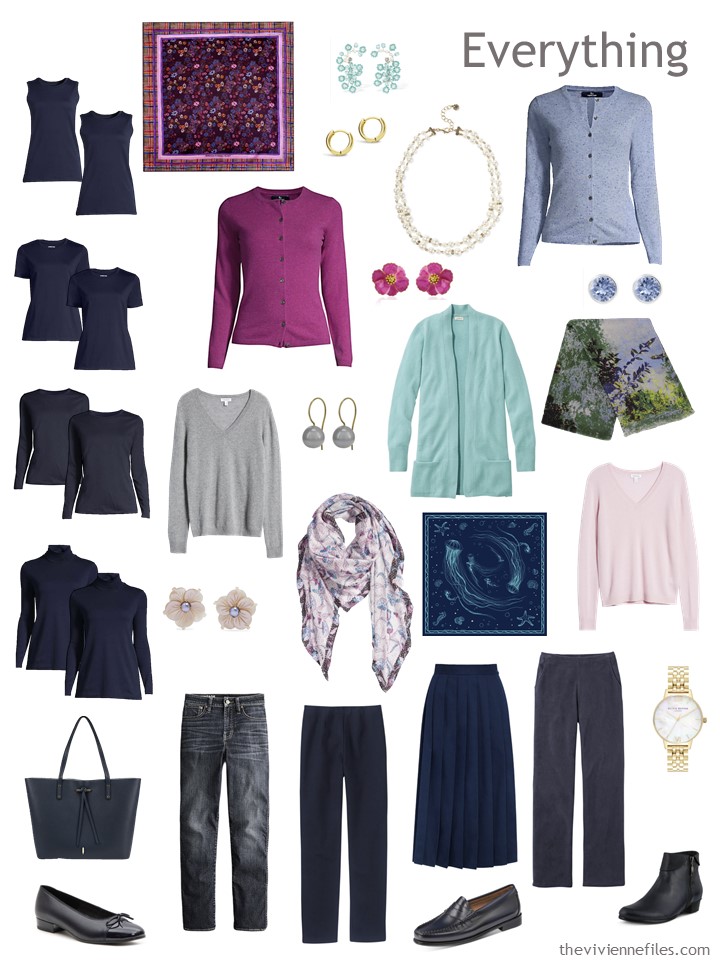 She knows that when she's on the road, she will have time to shop. If she needs sandals, or… What does she need? Right now, nothing!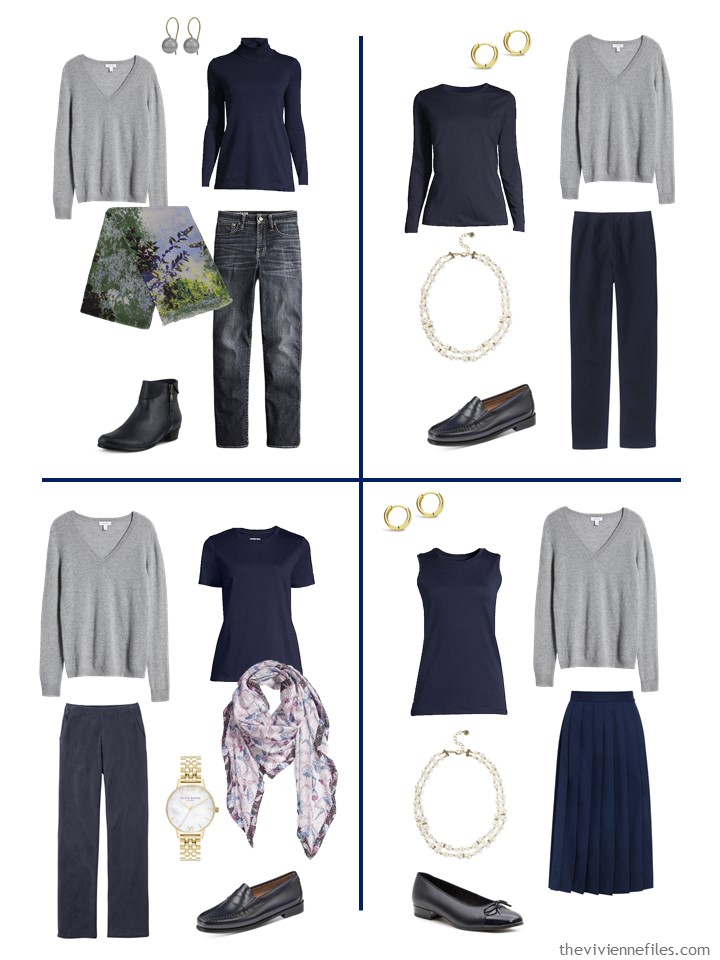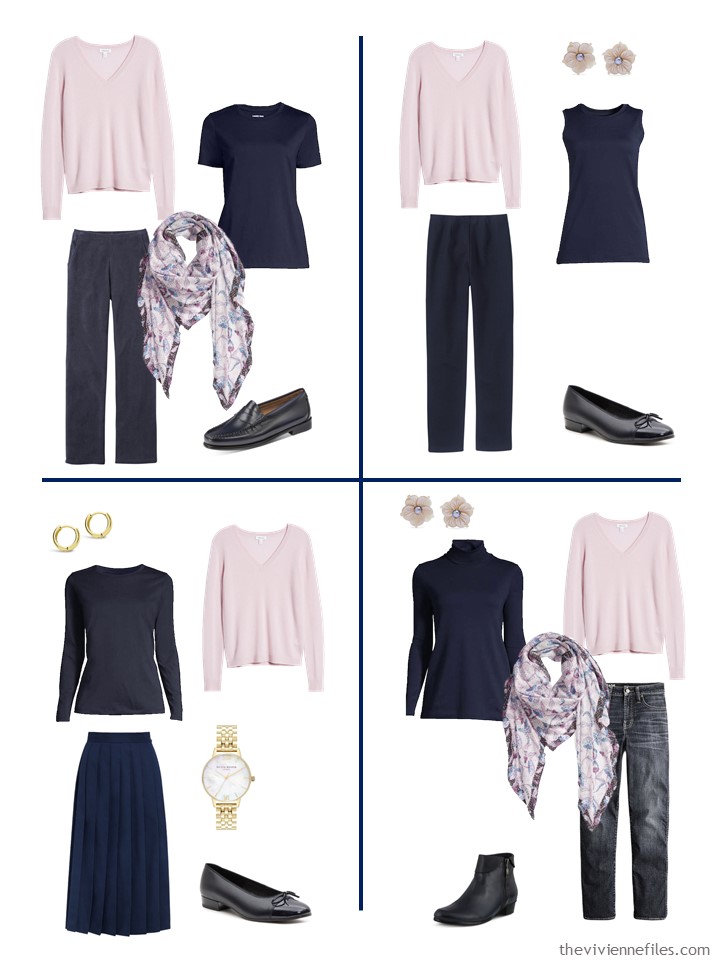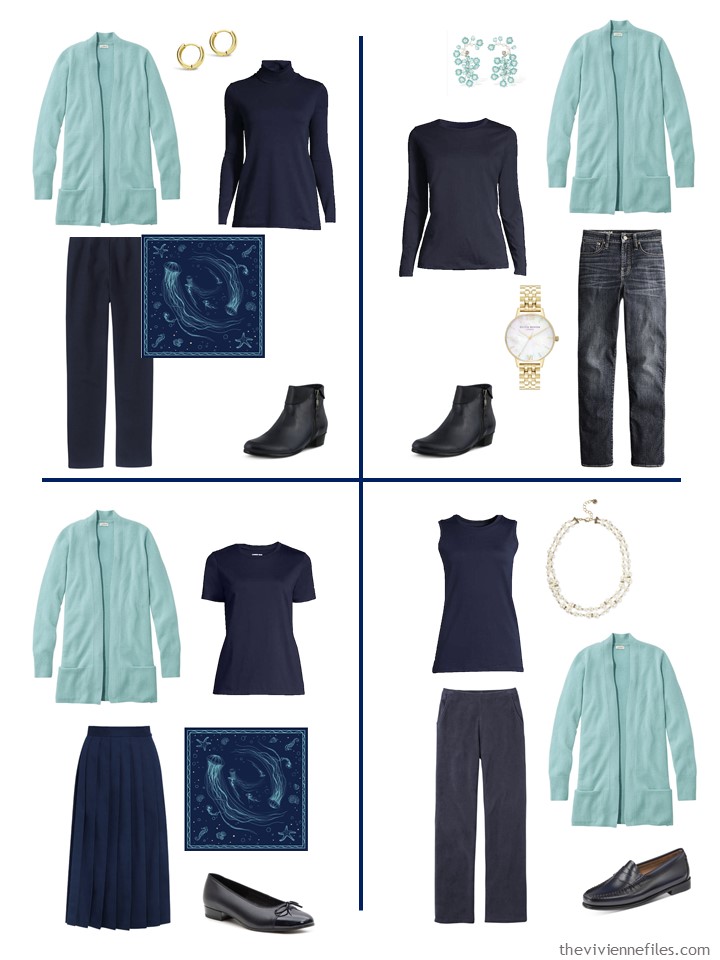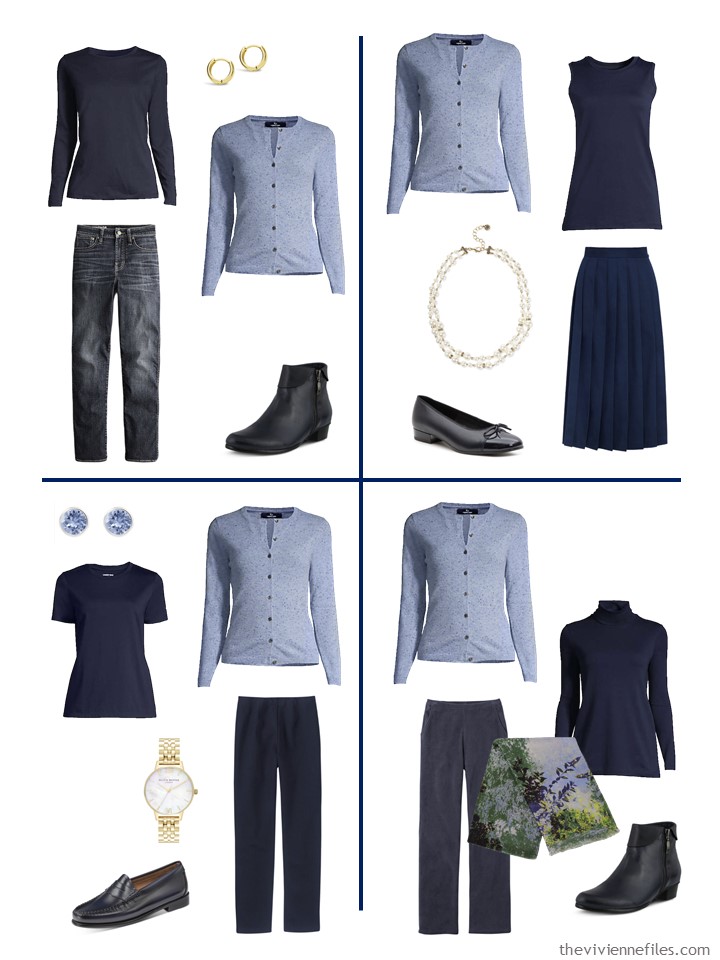 She feels pretty confident that she will be able to get dressed and then forget about clothes until she has to take them off at the end of the day!
Shopping? I would buy myself a scarf, after about a month…
love,
Janice
p.s. Remember, Christmas Eve is when I'm going to introduce the new scarves for 2022… I hope you love them!
p.p.s. Five years ago, I shared the 2nd of 3 wardrobes that I created, based upon a Marc Chagall painting. (the first one is here, the 3rd one is here)