December 22, 2016
Done with Winter (for a weekend, at least)
Our heroine is ready for a couple of days of warmth. She'd like to see her toes…
It's the same heroine we've been following all week; she's referencing her first color scheme, seen here: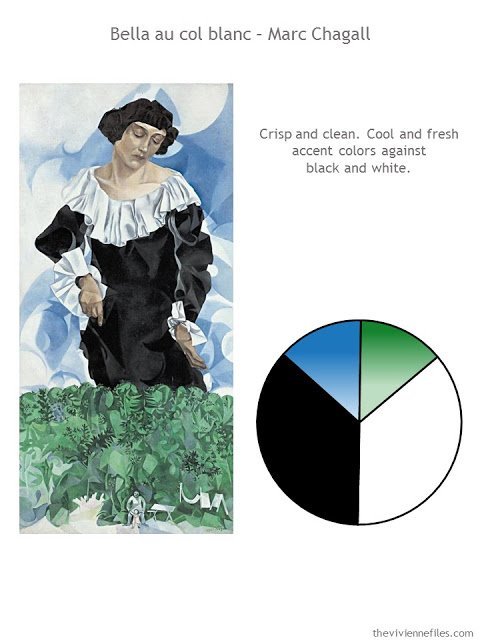 Since she's leaving a cold climate, long sleeves, a sweater, and "real" shoes are essential:
But once she's on the ground for the weekend, she's VERY hopeful that she's going to be able to wear capris, and sandals, and tee shirts, and bright colors…
She's not crazy – she understands that she might still have a cool day or two, and definitely the evenings won't be as warm as the days. But she doesn't care, because she's prepared. And because she KNOWS that it won't snow…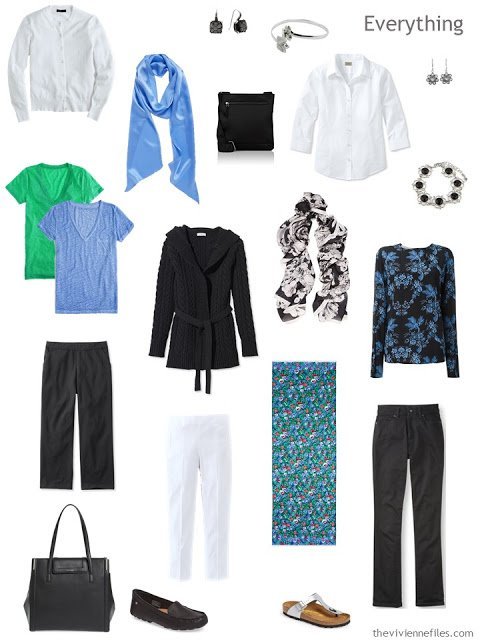 Although she's only going to be away 4 days, she has plenty of outfit options, for a full range of likely temperatures: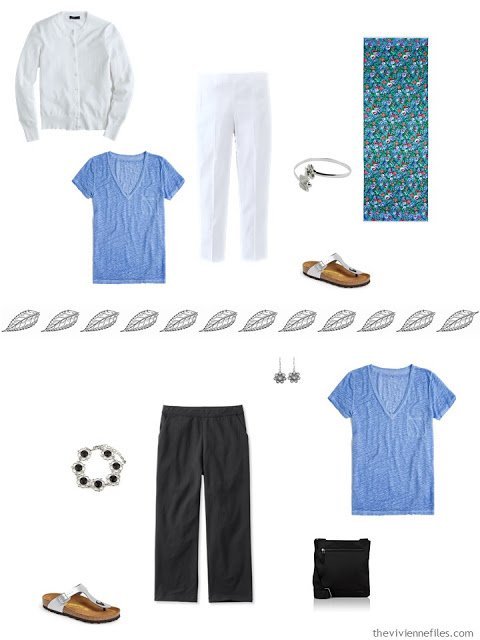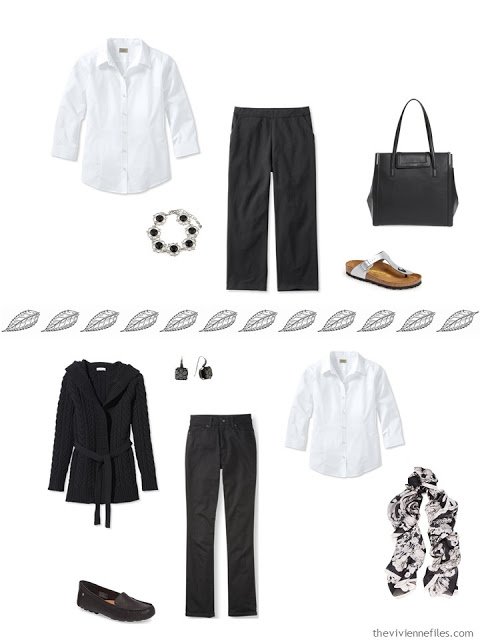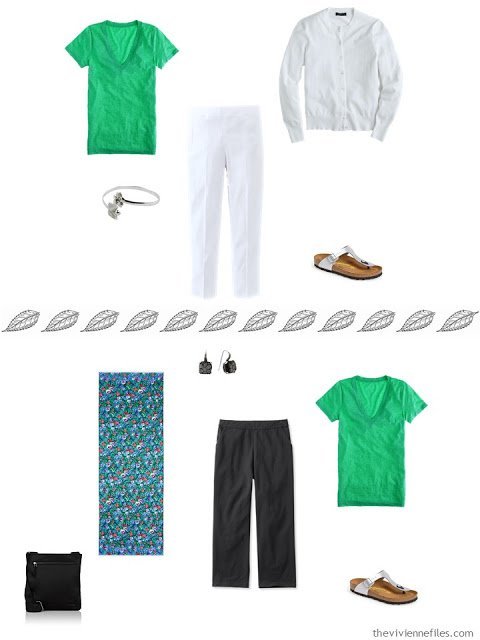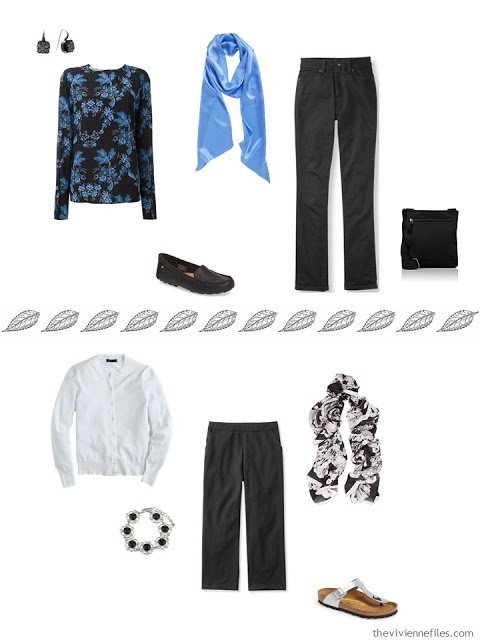 She's so happy with her packing that she's thinking that she just might be able to pack for a longer trip with just a carry-on. Her next adventure is going to include both warm and cool weather…. maybe a combination of travel capsule wardrobes will work?
We shall see….
love,
Janice