November 8, 2021
Before we plunge headlong into 24/7 sweaters (at least in Chicago!), we need to pause and make certain that we have an essential light neutral top to layer UNDER all of these warm things!
I can personally vouch for the usefulness of waffle-fabric tops – I'm currently alternating between my grey one and my black one every few days. They're perfect on their own when I'm in the (quite warm) apartment, but then they are nice and warm under a cardigan or flannel shirt…
Even for those of us who don't do all that well with things that button down the front, I think it's worth the effort to scare up at least a couple of tops with buttons. This next one would be great fun for dressing up just a bit through the upcoming winter holidays. The black buttons and bib styling make it dressy, even if you wear it with jeans!
A very light chambray shirt is infinitely versatile – look for one that comes in Petites if you struggle with sleeve length. And always be certain that you're not looking at one with a "slim" fit, or darts, if you want to avoid gaping buttons…
I bought this following top in black a couple of weeks ago, and I really like it. YES, it has the dreaded "puffy sleeves" but it's comfortable, has 3/4 sleeves so I'm not dragging them through stuff, and is nice and roomy for a big, long dinner…
This week's look at "what would a Common Wardrobe or Weekly Timeless Wardrobe look like…" addresses grey with pastels. Grey hair and soft coloring? Blonde and quite fair? Here's your wardrobe!
I'm within days of getting a "Common Wardrobe Template" straight in my mind; I will of course share it when it takes form!
This wardrobe is both lovely and versatile – of course. When you isolate a color palette, you automatically expand your versatility A TON…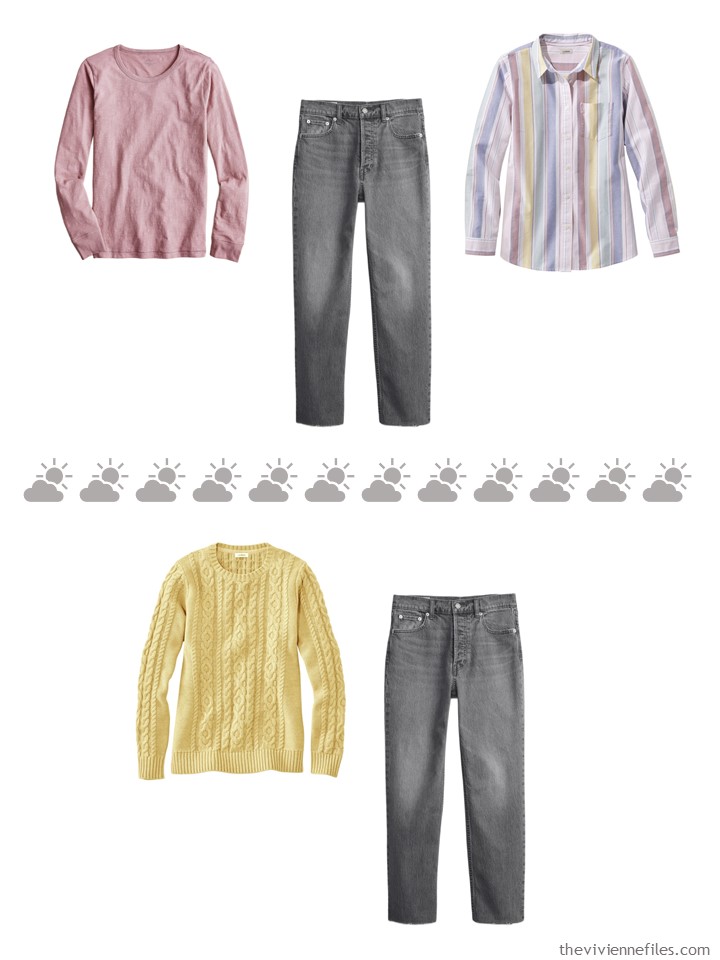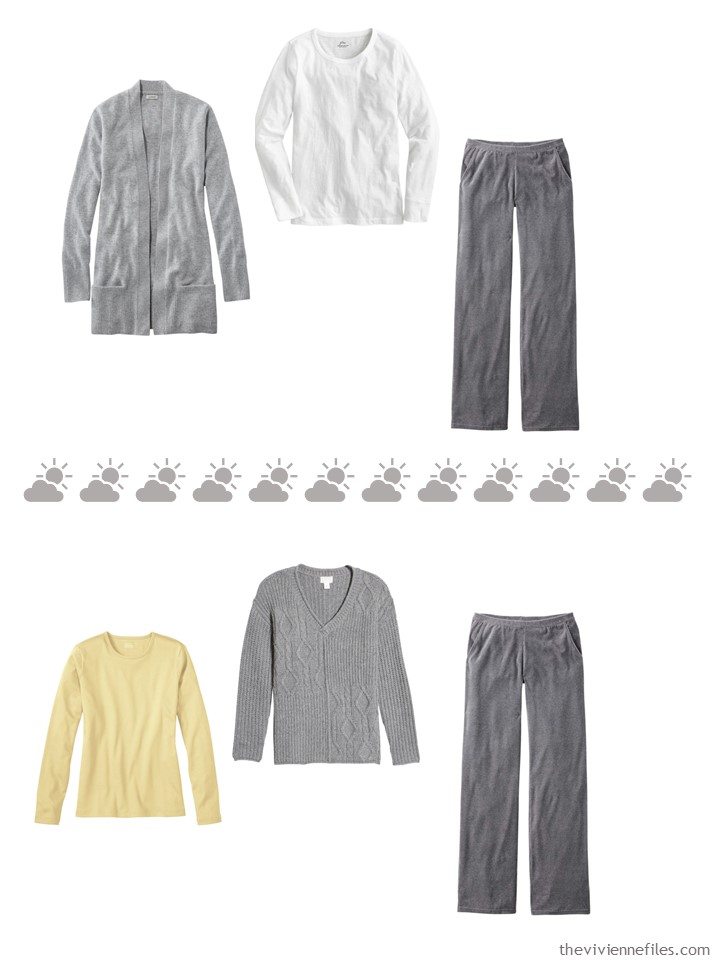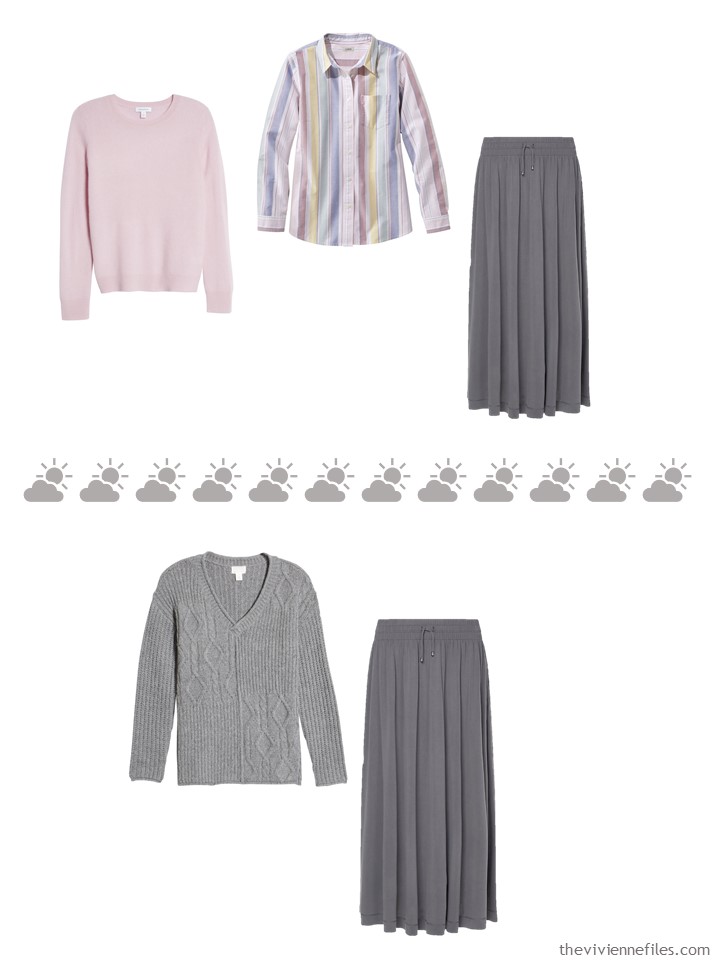 I still don't feel really ready for cold weather – and I have no idea WHY I feel that way. Maybe because I was out so very little for the last 2 winters? The early months of 2020 were spent indoors, as was the entire winter of 20/21…
Maybe I just need to get out and about and see what happens, eh?
love,
Janice
p.s. Three years ago, I evaluated a wardrobe based on the painting Trojan Gates by Helen Frankenthaler. Our heroine was a translator who had a burgeoning love-affair on her hands…