November 10, 2021
Big Important Notice!!! If you leave a comment today, you will be entered into a drawing to WIN THIS SCARF!!! The lovely people at Echo gave me one, and I'm giving it to one of you…
It's a huge silk square – I think 50 inches – and it's soft and fluid, so that it's easy to wear. I don't have any photographs of the full scarf; if the weather clears up here I will try to take one, but just trust me (and Echo) on this!
And OH YEAH, it's sold out…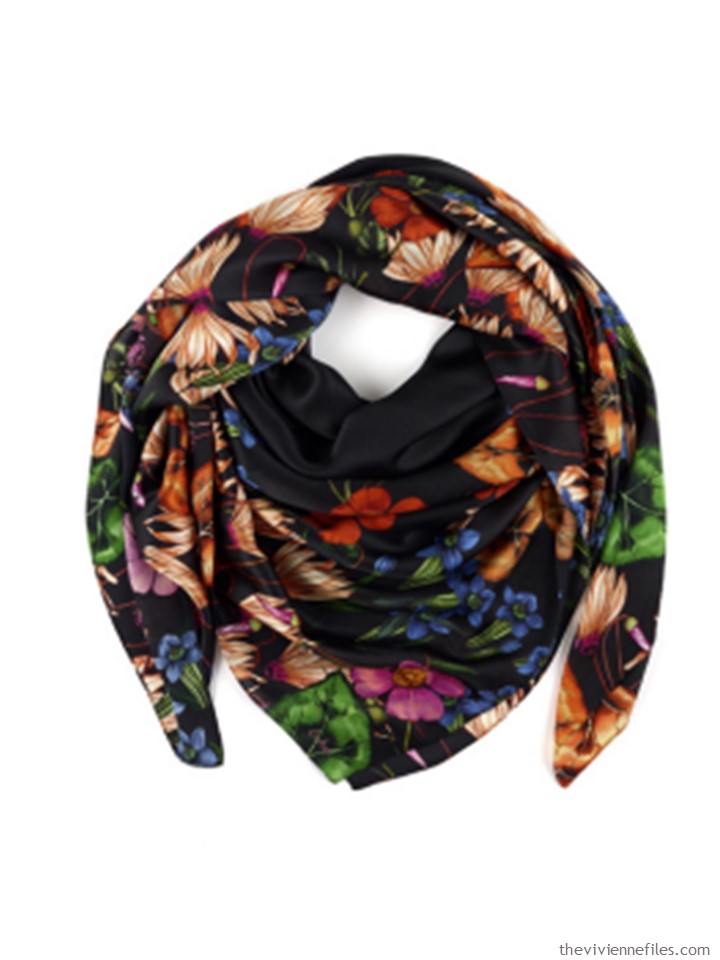 It's normal where she lives to wear black all of the time, but when she goes to visit her family, she knows they worry about it…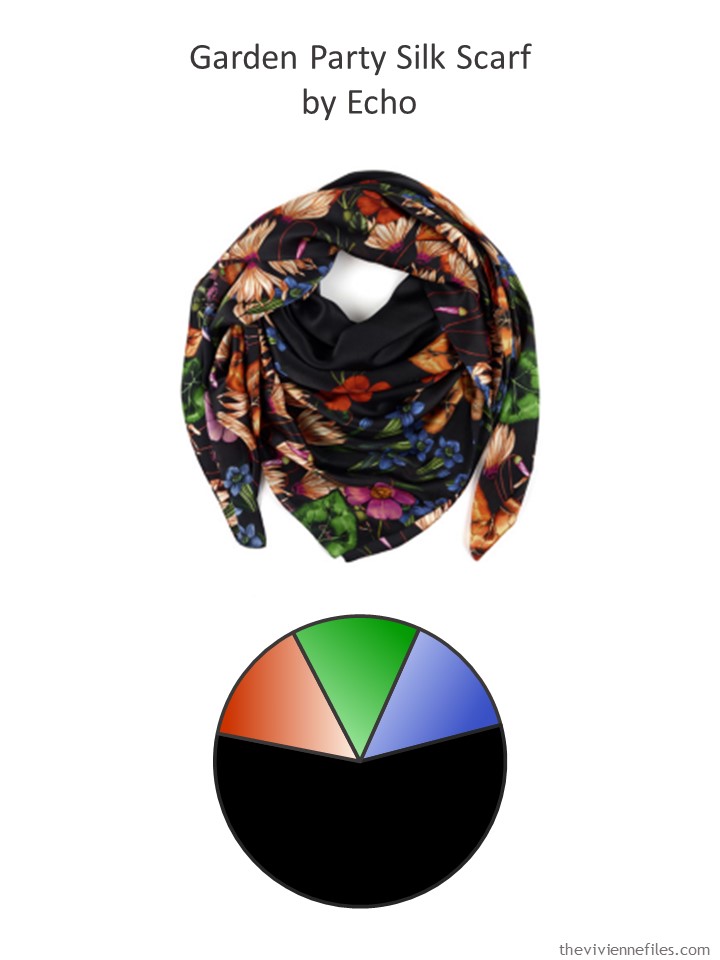 So she's worked out a system! Whenever she is going to visit family, she focuses on black columns, and accent 2nd layers! It seems obvious, but it took her a long time to figure out that this was a way to calm their worries while not dressing like someone she's not…
When she arrives, she looks all warm and autumn-y and lovely…
For the rest of the weekend, she has options for different necklines, different fabrics, and even a skirt if it becomes necessary! But it's a denim skirt, so it's appropriate for all kinds of things…
When she gets everything assembled, the night before she leaves, she's delighted to see that she's taking MOSTLY black clothes with her.
Her mother is thrilled to see her wearing bright-colored sweaters and scarves…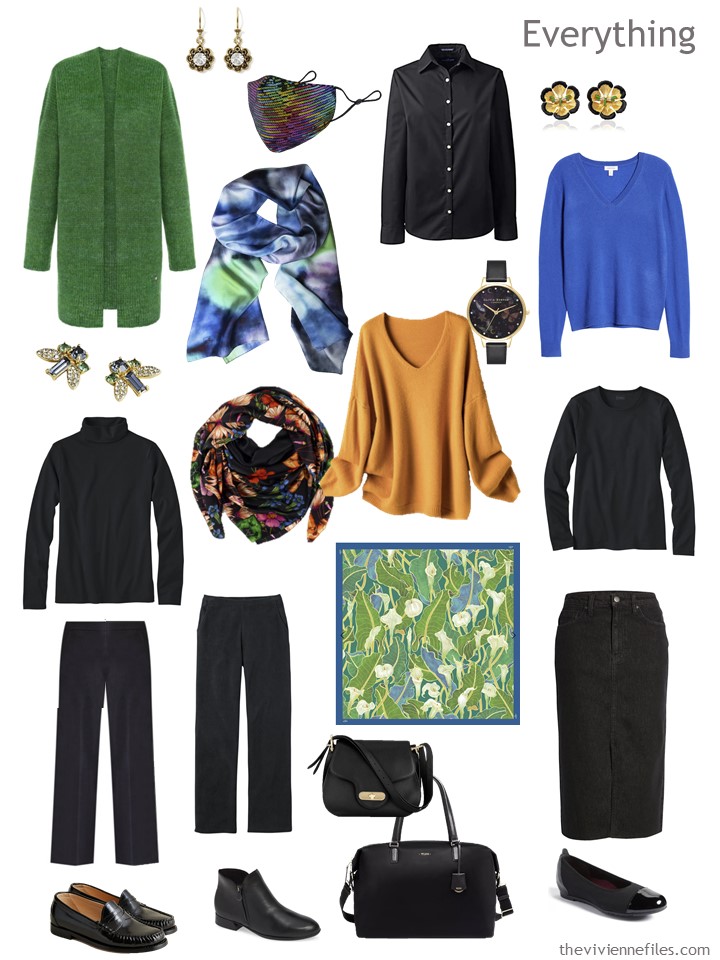 This is literally the embodiment of a wardrobe in which one could dress in the dark with absolutely NO worries, but she still thinks through a handful of outfits, if only to be certain that she has the right accessories with her: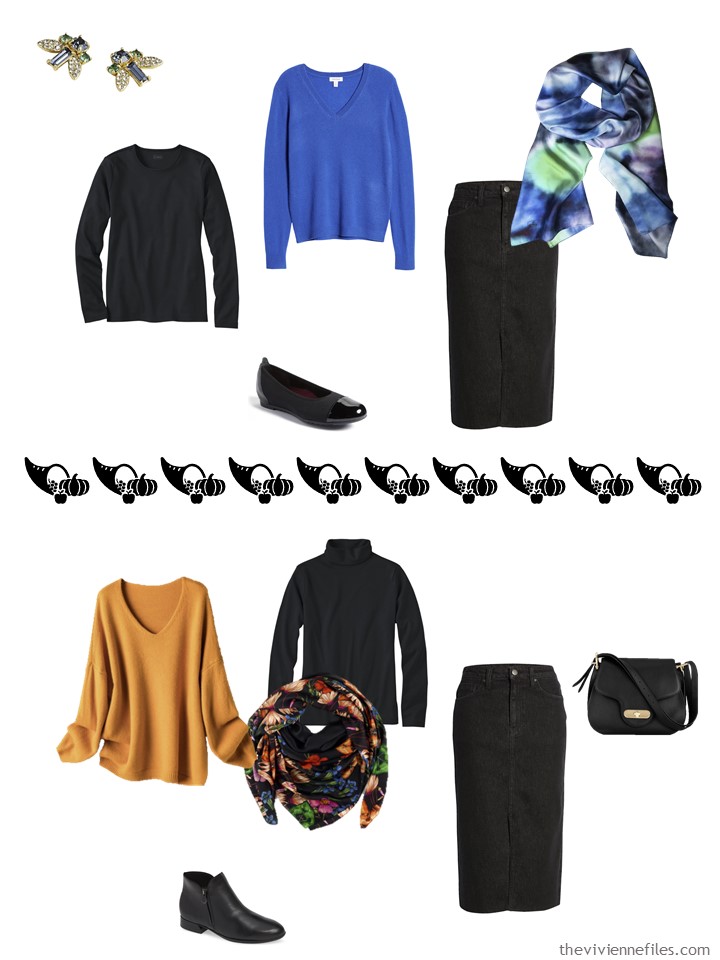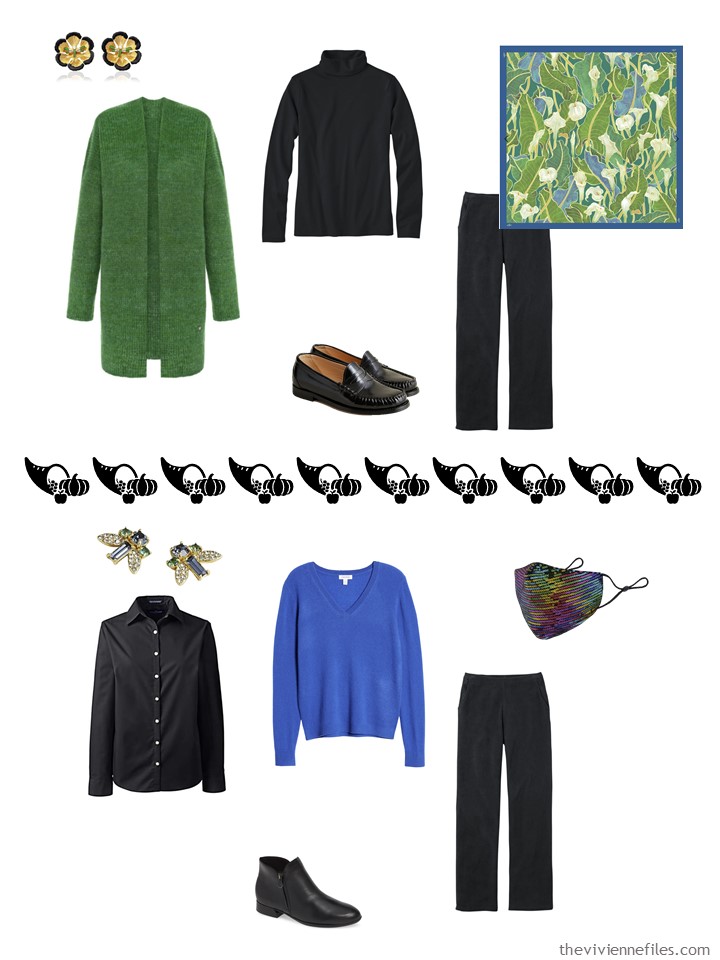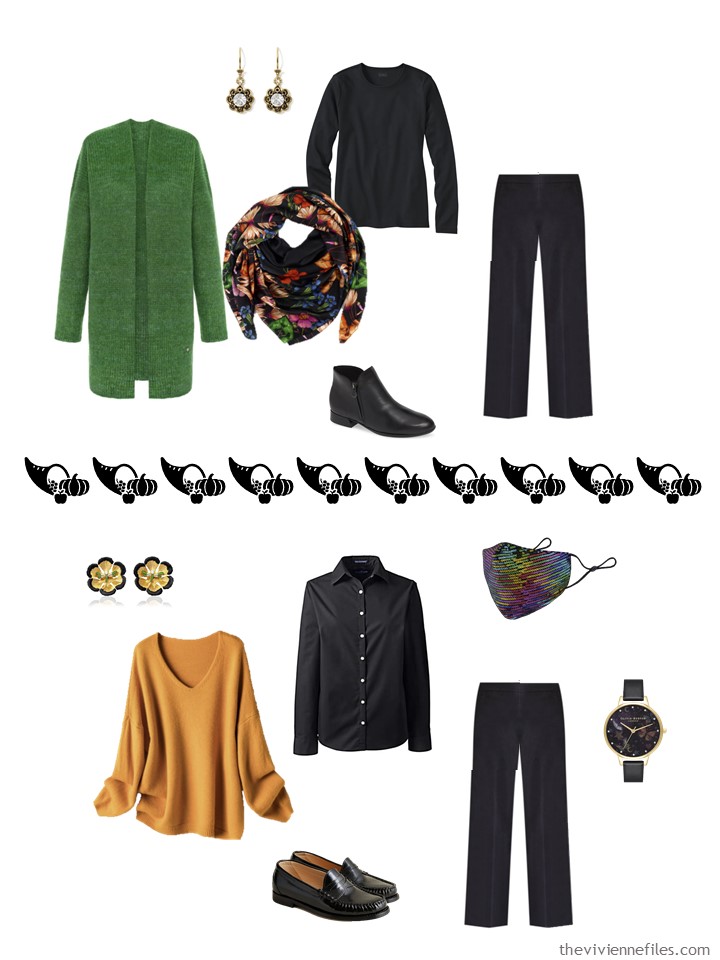 It shows how much she loves her family – she tries to keep them from worrying about her mental health…
love,
Janice
p.s. Four years ago, I pondered what one might need to wear for the holidays. It's really kind of aggravating that we might be expected to purchase garments that we only wear once or twice a year…