September 24, 2021
Finally….
She's going to go up to the cabin, and she's NOT LEAVING until the fireplace works properly…
She's saved money through the pandemic for just such a project, and it occurred to her (in the middle of the night, as such things will) that this would be the best investment she could make.
Winter in the cabin. Without frostbite. Without frozen water in the mornings…. sigh….
She knows that she will need warm clothes for this trip – there won't be any heat at first, and the people working on the fireplace will be in and out.
Her first thought is to pack her usual denim and shades of grey; then she looks at her favorite bracelets, and tweaks her palette just a bit!
She picks out her first outfit – probably what she will wear to drive up into the mountains:
Then she busts out with her rust sweater; she's not sure how this will all go together, but this is a great trip for experimenting. The woods are not full of fashion police…
She never travels without her chambray shirt…
She knows that she could pack her 2nd and 3rd outfits and be just fine…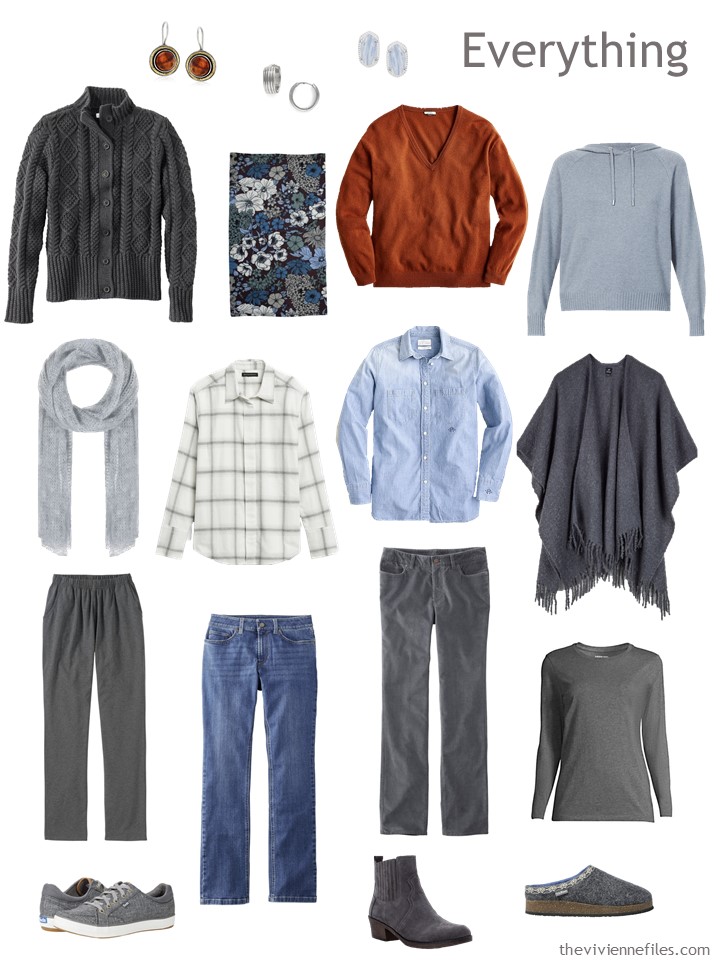 …but there's a chance that she will stay more than 2 days; contractors aren't THAT reliable. And she might find that her work goes very smoothly when she's away from distractions. AND she thinks that at least 1 more garment in a fiery shade might be fun!
Now, she's feeling more contented with her travel capsule wardrobe. Enough tops to spill, or tear, or have some other mishap, and also to hang around a few more days if the mood strikes: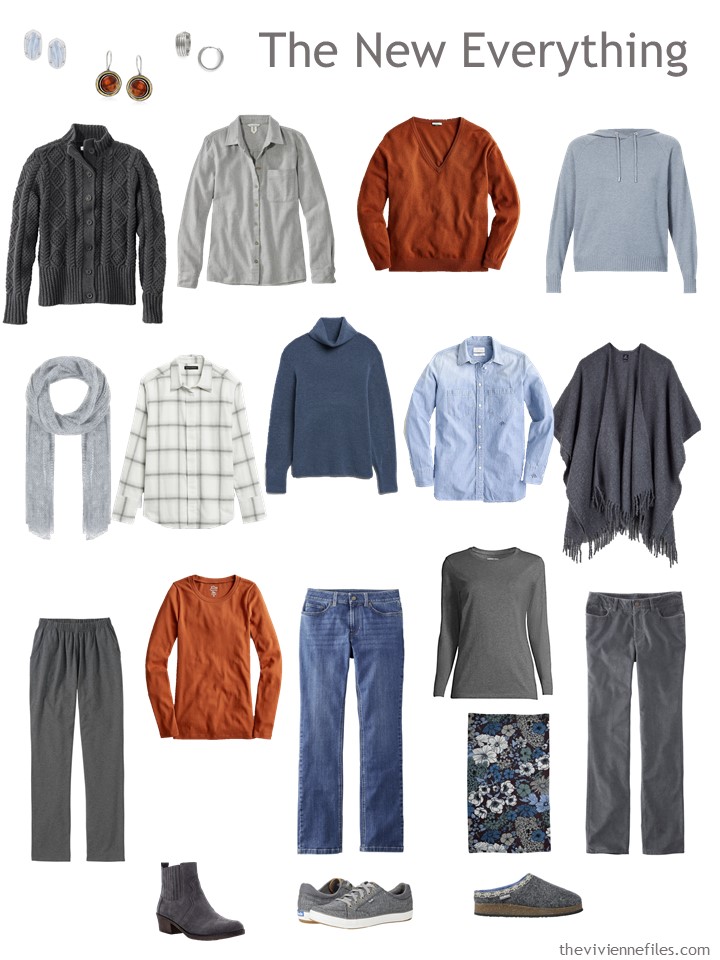 She stands there for a moment before packing, and runs over outfits in her mind…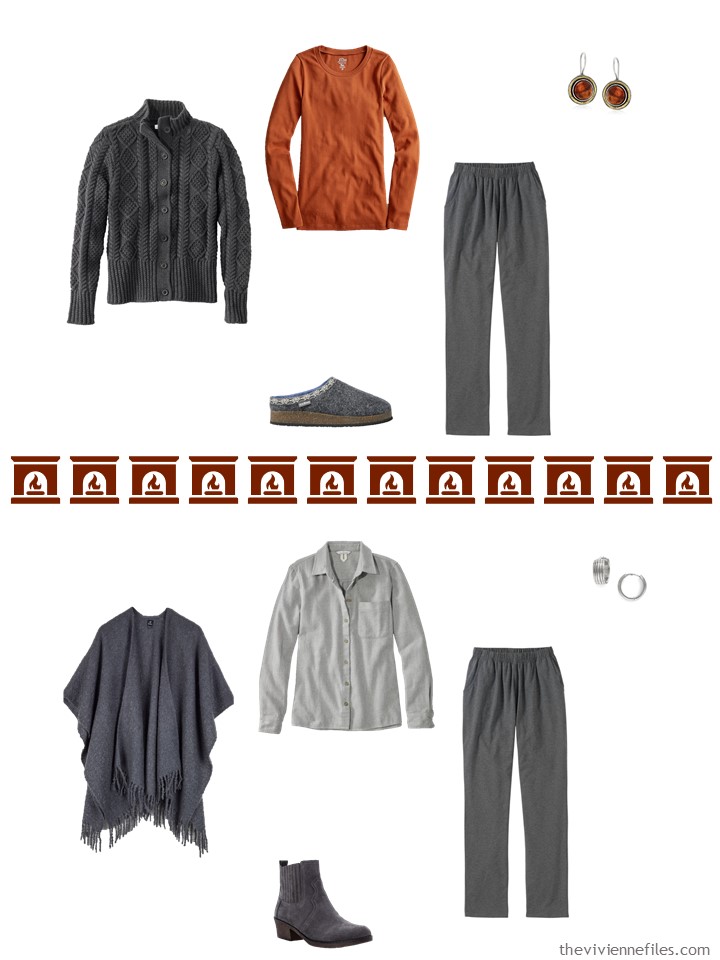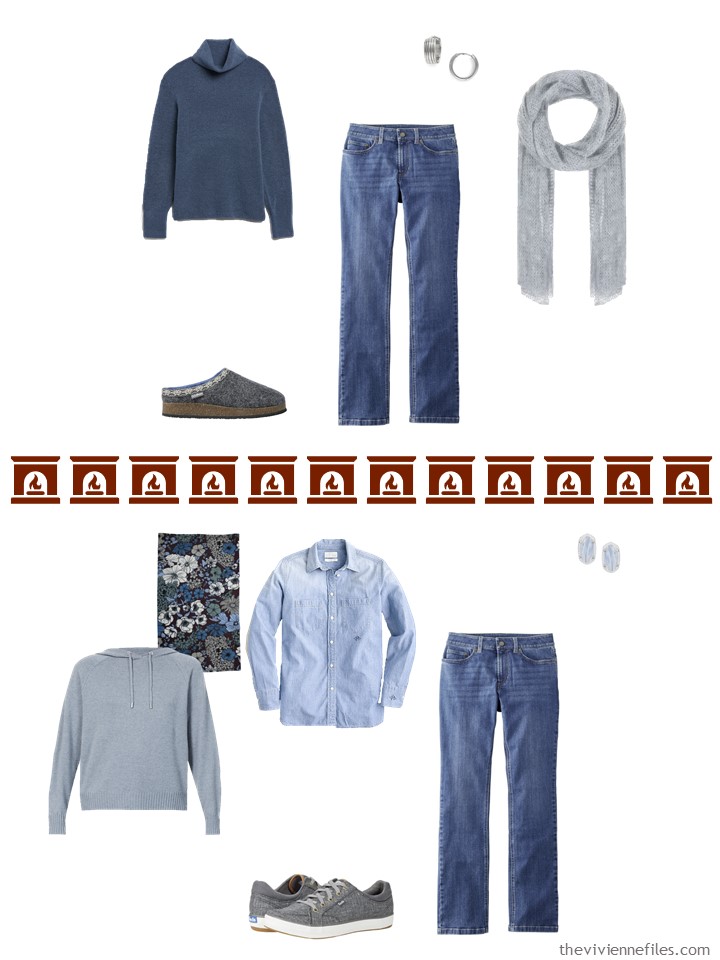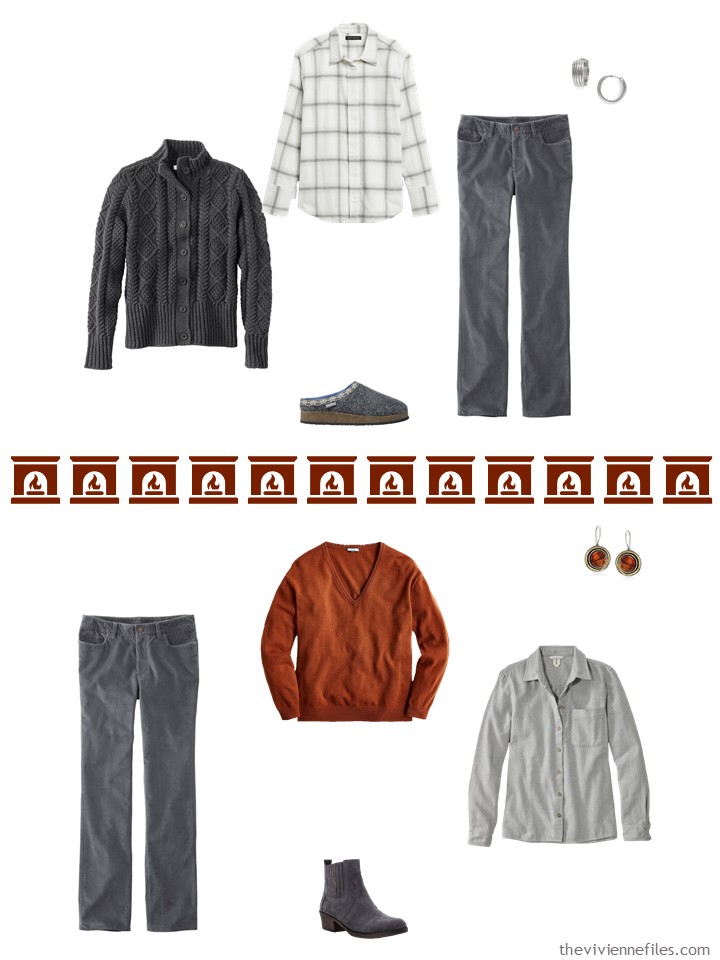 Now she has to be sure to pack the GOOD radio, so she can listen to baseball playoffs!
love,
Janice
p.s. Just 2 years ago, our heroine went to an ornithologist's convention, with a teal, black, grey, and beige wardrobe. This has aged well…