September 27, 2021
Happy Birthday Belovedest!!!
I had to get that out of my system… he's such a wonderful man…
Ahem… back to accent colors, and simple tee shirts to bring some brightness and interest into your wardrobe:
This is a color to keep in mind if you're ever tasked with choosing the team tee shirt color, or smocks for the volunteers, or anything where a group of women are going to be dressed alike. This is a color that doesn't look truly horrible on anyone, in my humble opinion. And it goes with all neutrals, so nobody should be unable to pull together an outfit… (of course, some people do not really WANT to be part of a group, but that's a whole different issue for you to diplomatically smooth over….)
Your tee shirt doesn't have to match anything in your outfit… blending is nice, though!
If you're not sure what accent color you want for this season, take a close look at your scarves. Is there one that you love, but that you don't wear as often as you might?
And what might your Weekly Timeless Wardrobe look like if you wanted to wear kelly green and navy in the fall? It might look lovely!
Some of us just don't look good in Autumn colors, and there's no reason we should force ourselves to wear them! Stick with your best color palette, and just switch to sweaters and long-sleeved tops when the temperatures start to drop…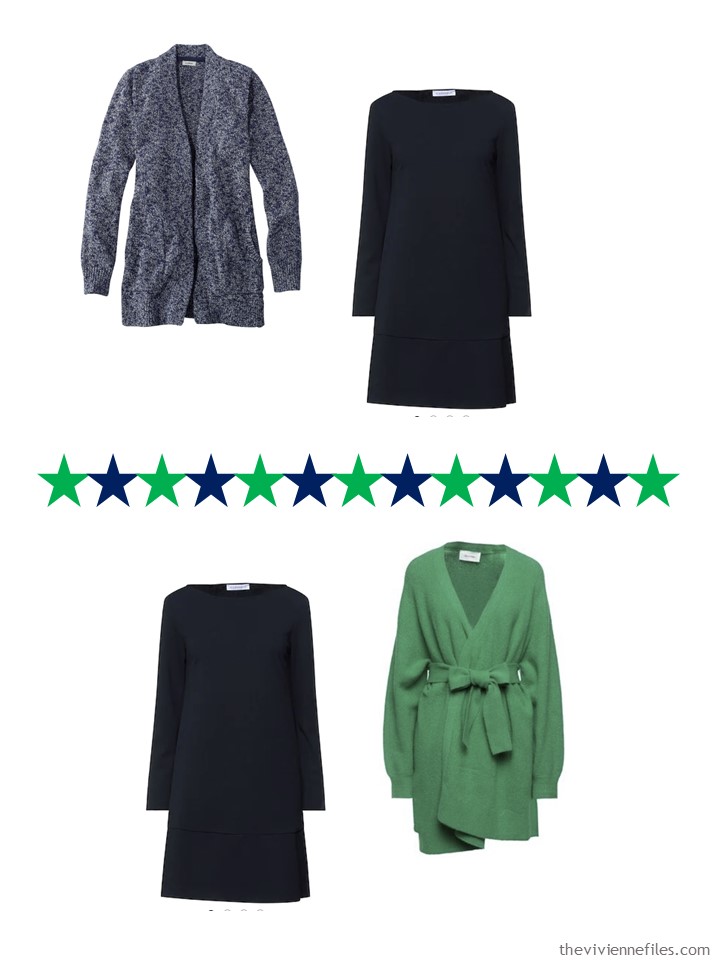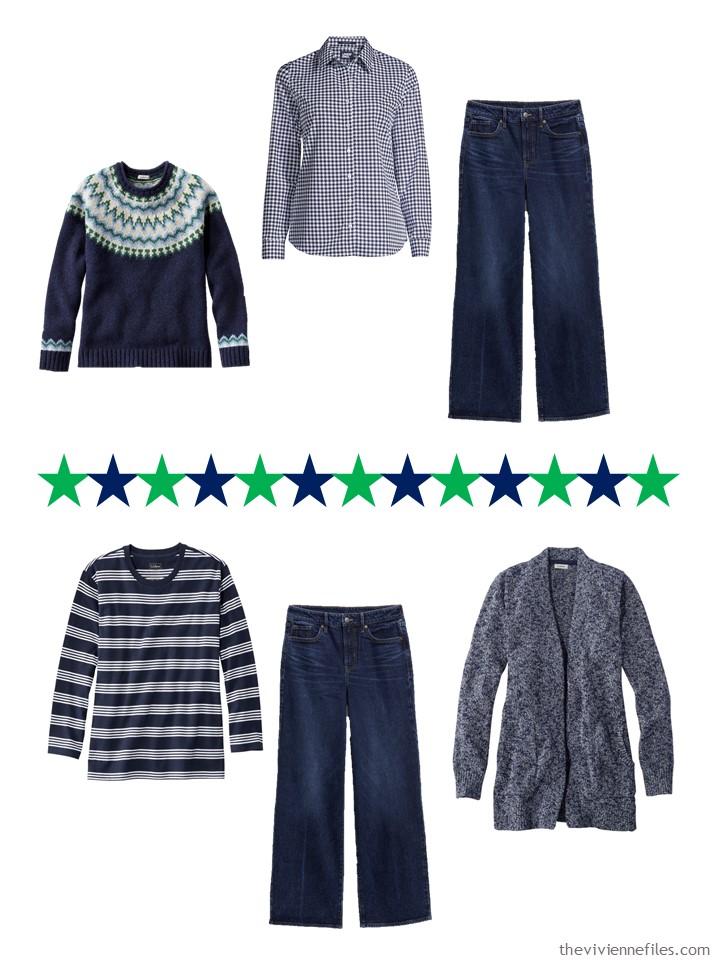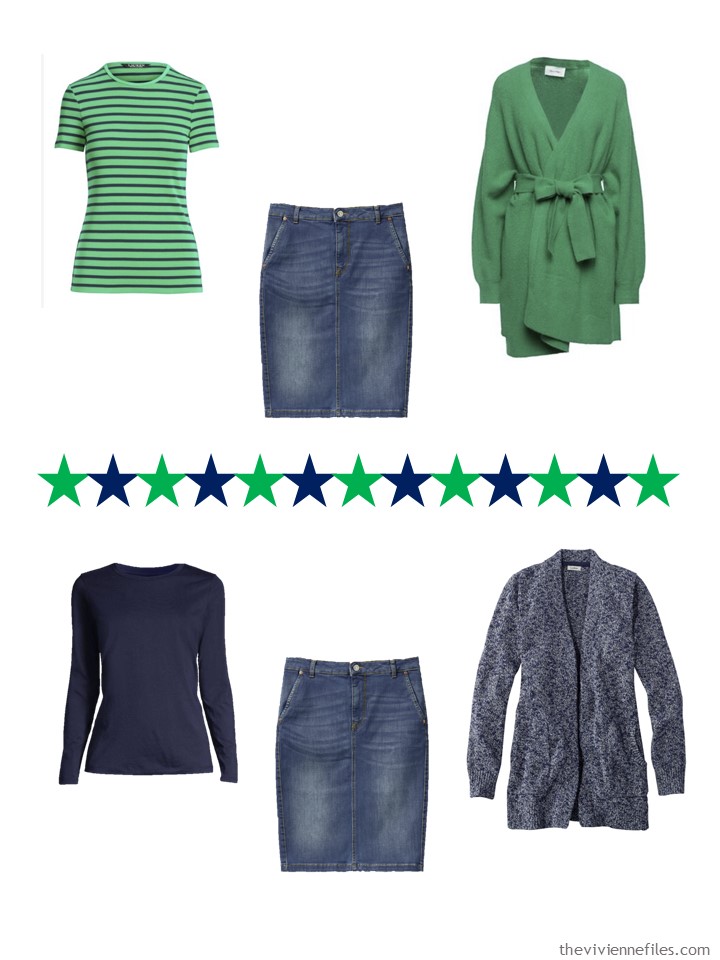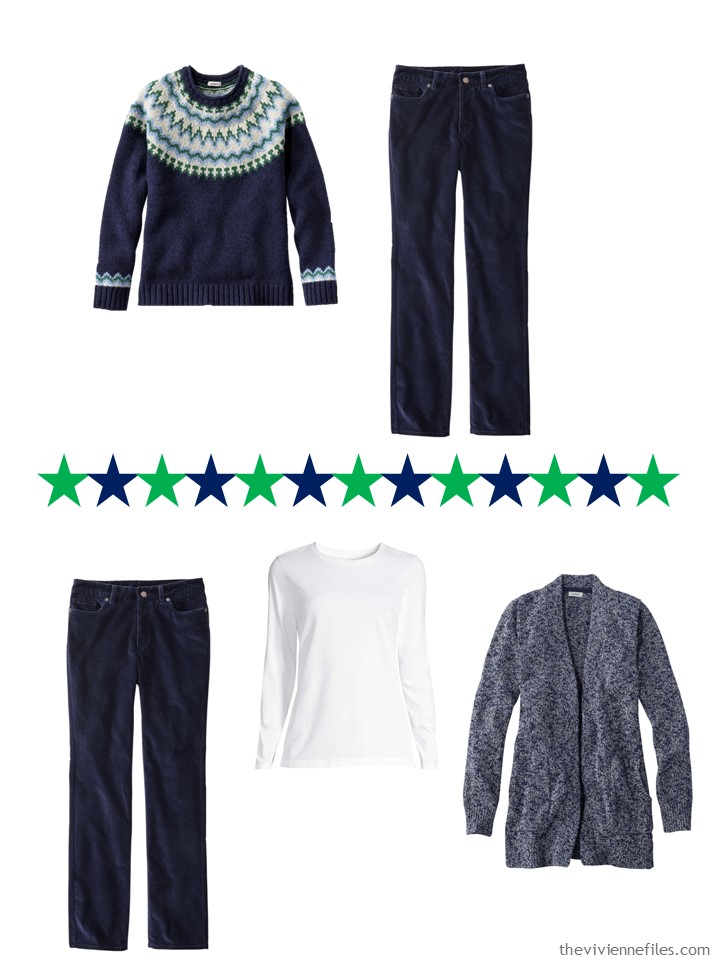 My autumn wardrobe is still a chaotic mess, post-move. Happily, the weather has stayed (mostly) warm…
This week it will all get straightened, she promises herself with firm determination!
love,
Janice
p.s. So I clicked a bunch of things that I wasn't aiming for, and found that EXACTLY 2 years ago today, the Thoughtful Lynx bracelet, in blue and green, was featured! Serendipitous bad typing!