July 2, 2021
I've got a special treat for us today – the kind people at Echo are offering a FREE scarf (of your choice, of course!) to one of you…
How to win? Leave a comment, and I will choose a random number on Monday morning; the reader who left the comment that corresponds to that number will have a new, beautiful scarf!
And if they let me know which one they choose, I will do a travel wardrobe based on it, too!
Pretty nice, eh?
And if you're an Instagram person, DEFINITELY follow Echo Scarves there, too…
Let's get started!
It occurred to me that these wardrobes do not yet have a dress! What is one to wear to the weddings and other festivities of summer?
How about a simple dress, with a sparkly cardigan?
Heck yeah!
These pieces all fit in beautifully with this wardrobe: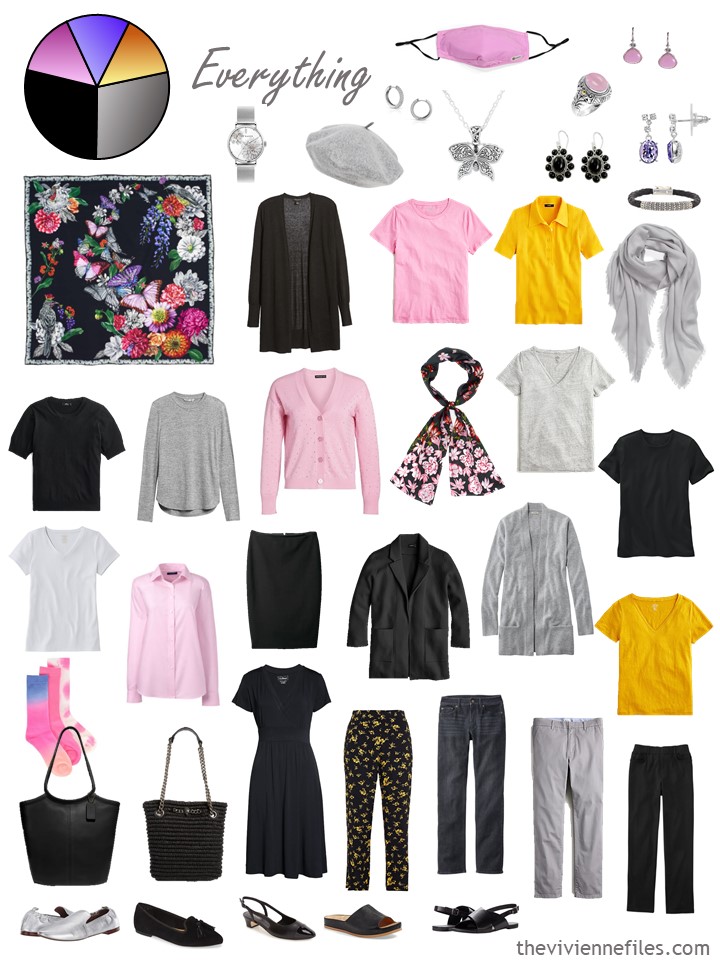 And as always, one has more options for getting dressed with each addition to their wardrobe: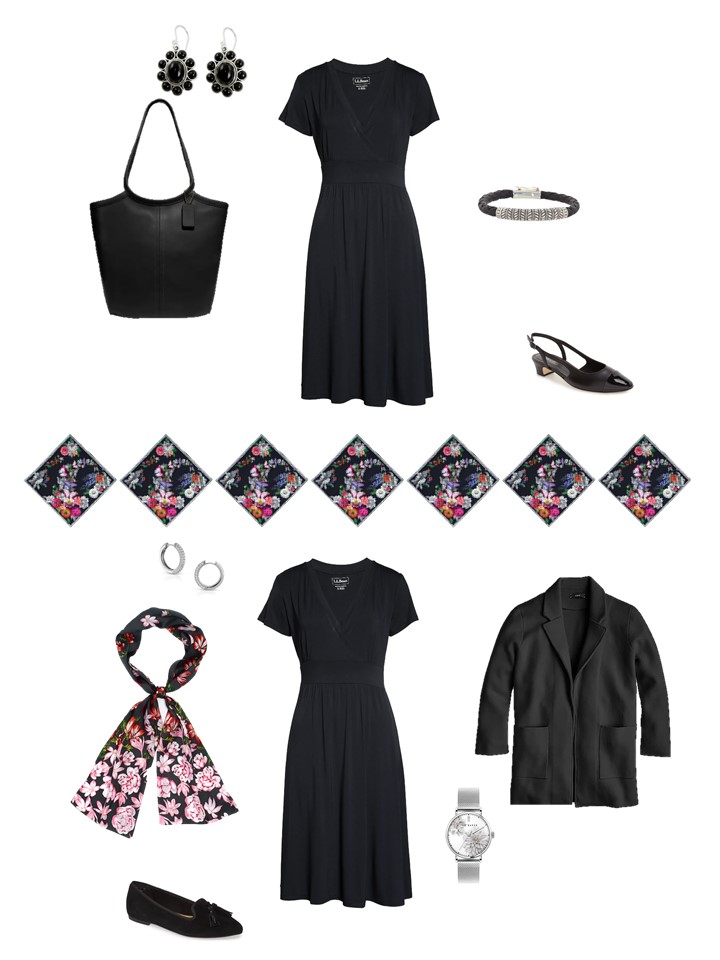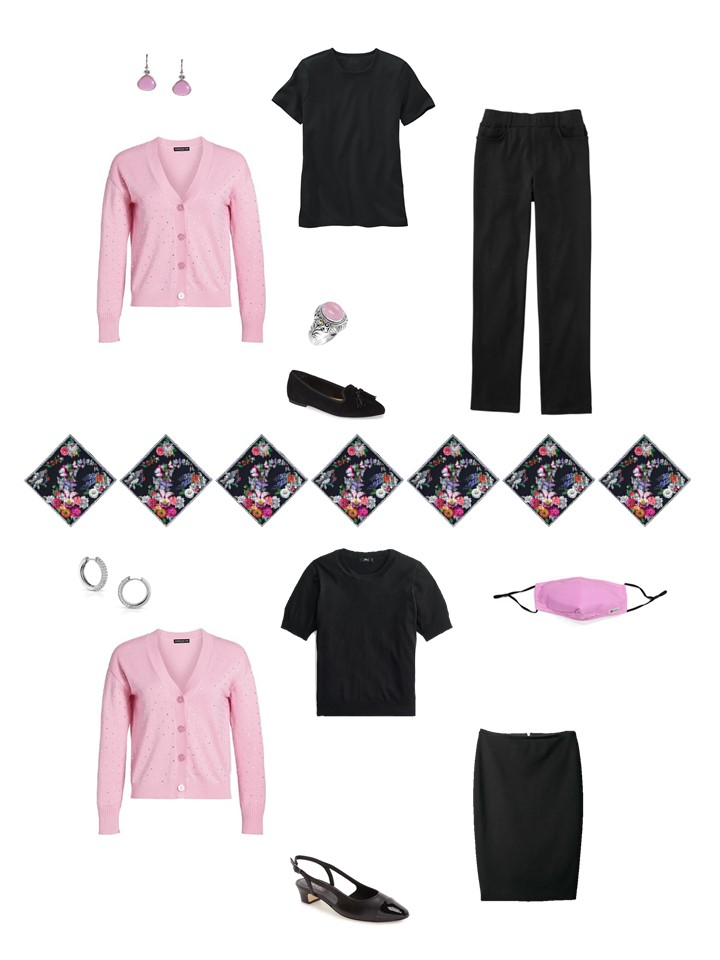 On to that color palette that just screams summer!
This isn't quite as dressy, but it could still be worn to a ton of summer activities:
This wardrobe just continues to improve, doesn't it?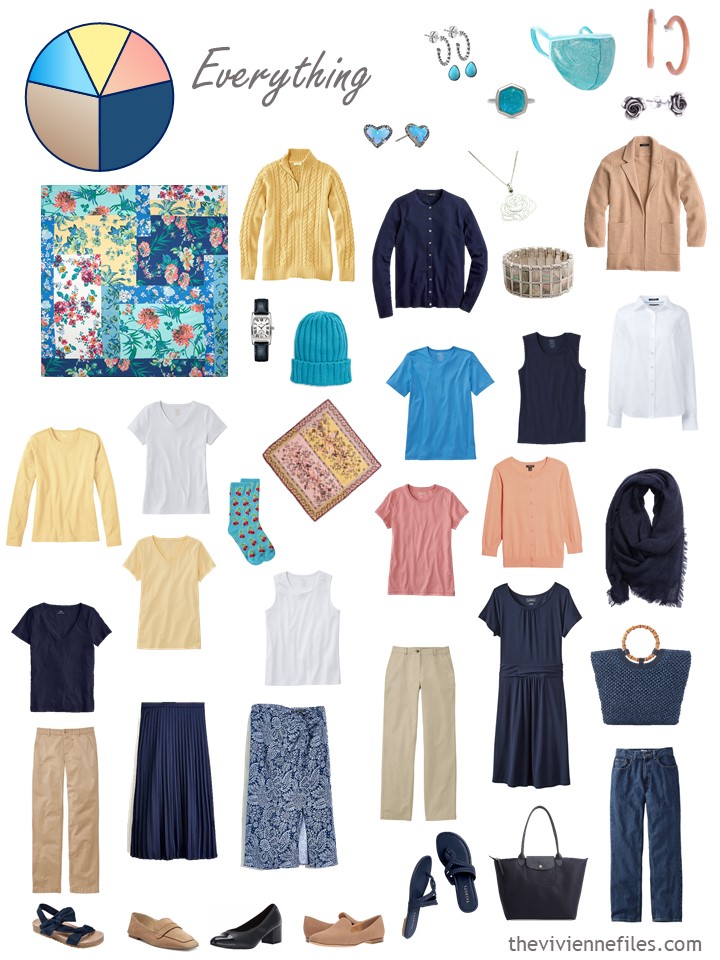 There are lot of things this heroine can do with a simple dress and accent cardigan: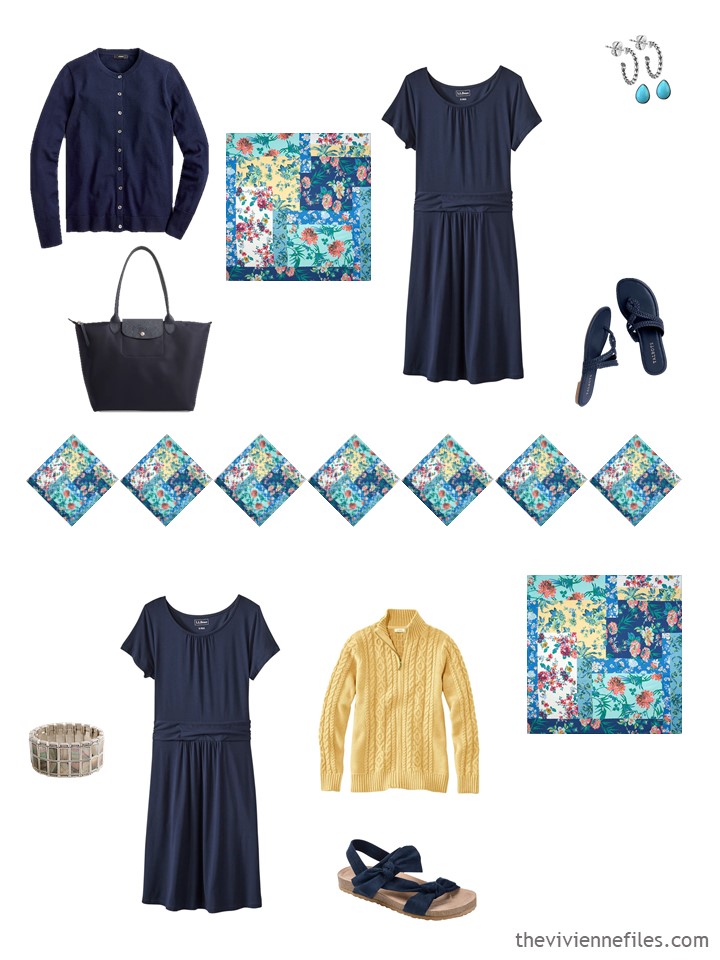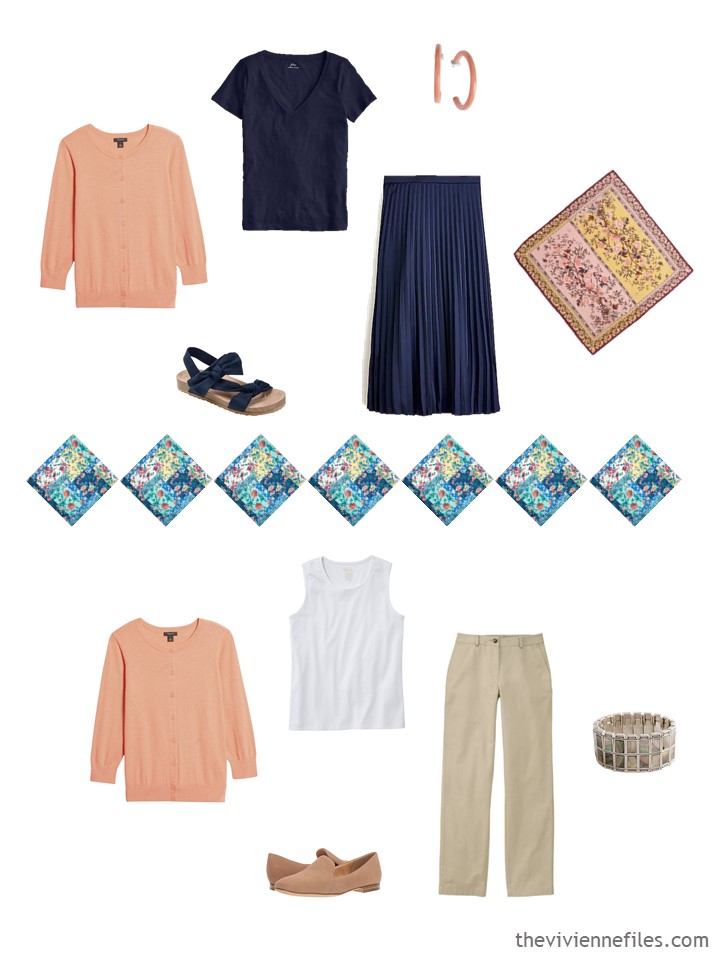 Bring on the purple!
I'm not sure that I'm suggesting the corduroy shirt over this dress – unless you're feeling like dressing down after a long day of formalities! Grab the shirt, pull it on and go outdoors for the evening…
Once I put all of these pieces on 1 page, you can see why I didn't even TRY to resist the shirt!
Plenty of choices for this heroine!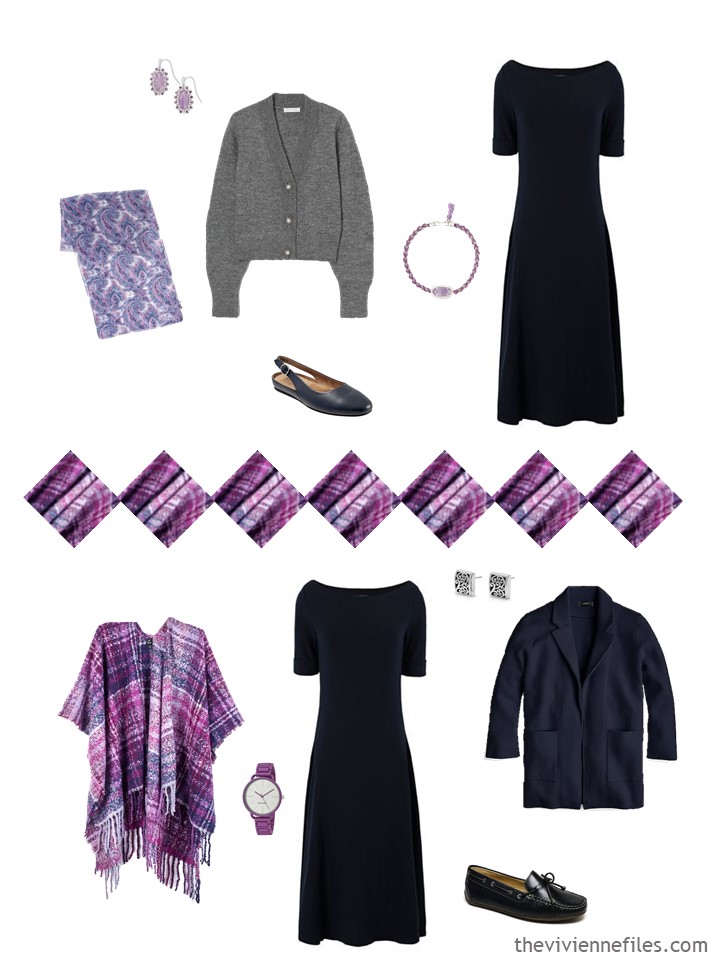 I love the brightness and warmth of this next palette:
I see this heroine going to something lovely…
We've taken the dressy quotient up a notch or two, but everything is still very happy together…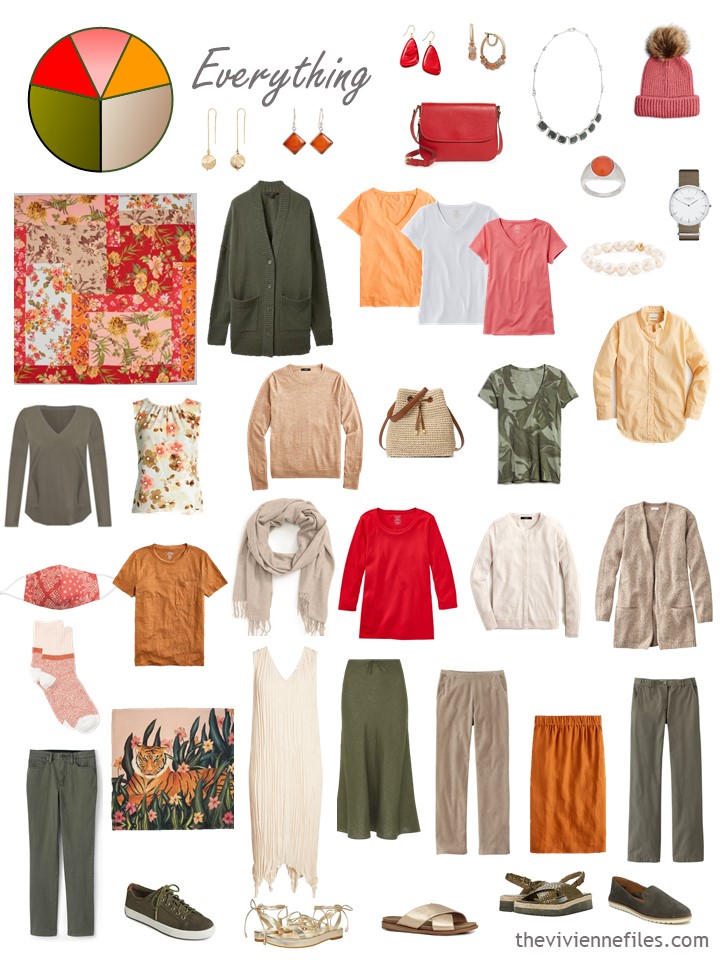 And both new garments are useful, too!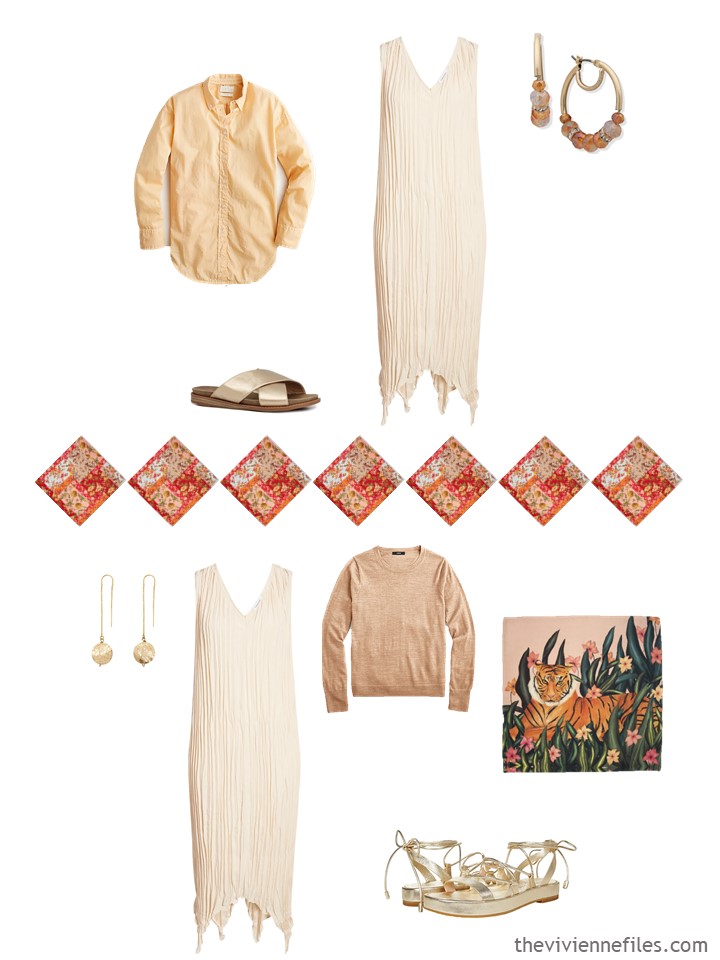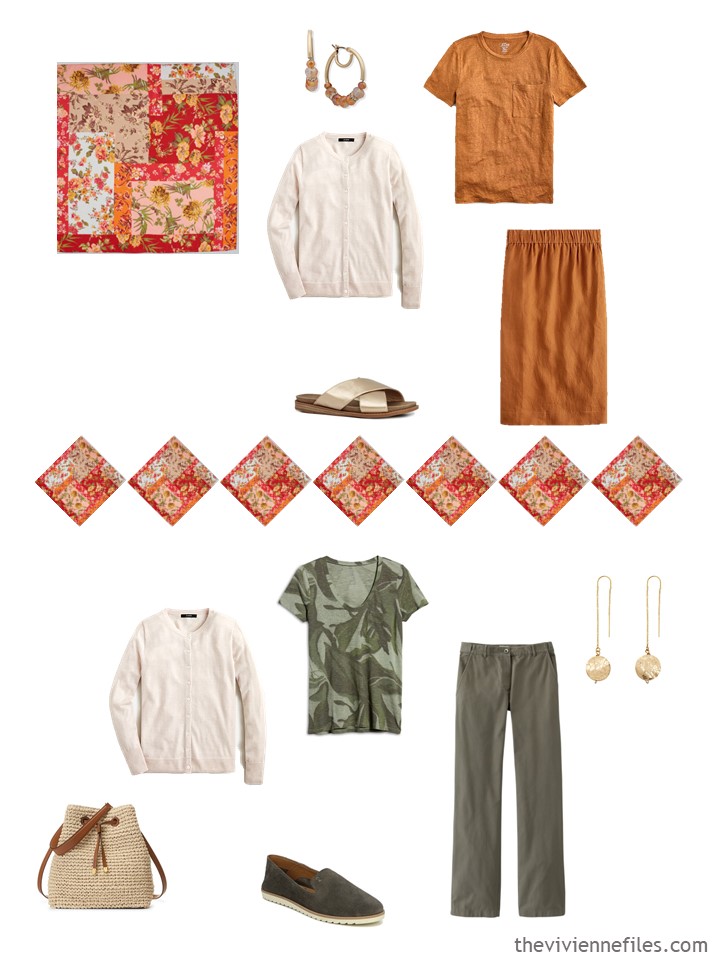 On to my nemesis…
I took your advice and persisted in looking for brown! Don't look too closely and the image of the brown cardigan – I had to do a little bit of creative editing…
This still looks like 2 wardrobes glued together, but I'm starting to feel more optimistic that I can make it work!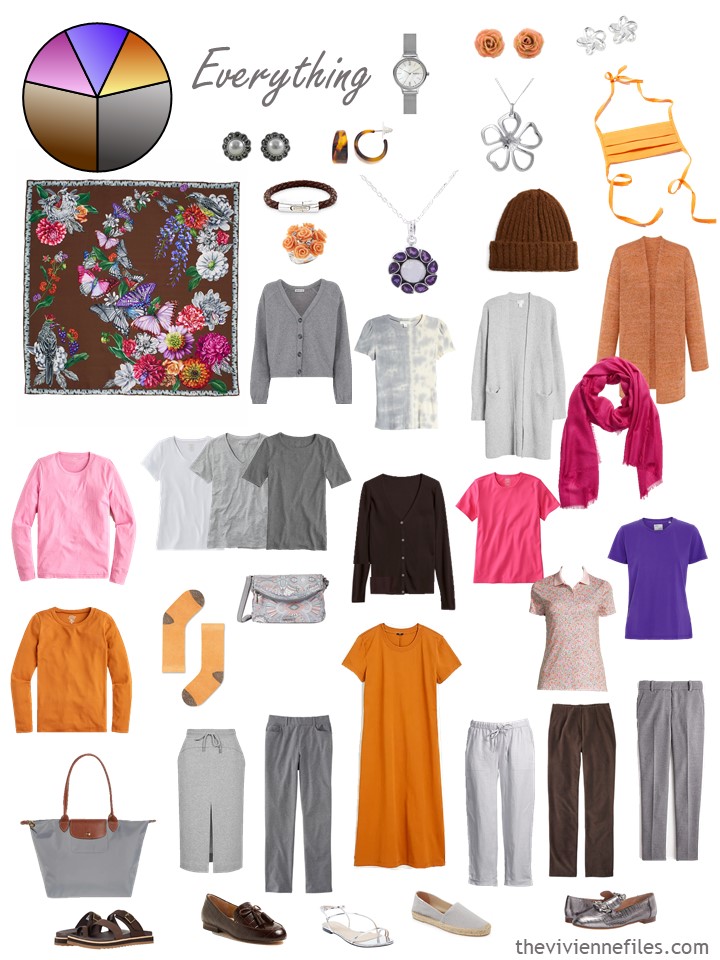 Our heroine's new clothes will get well used…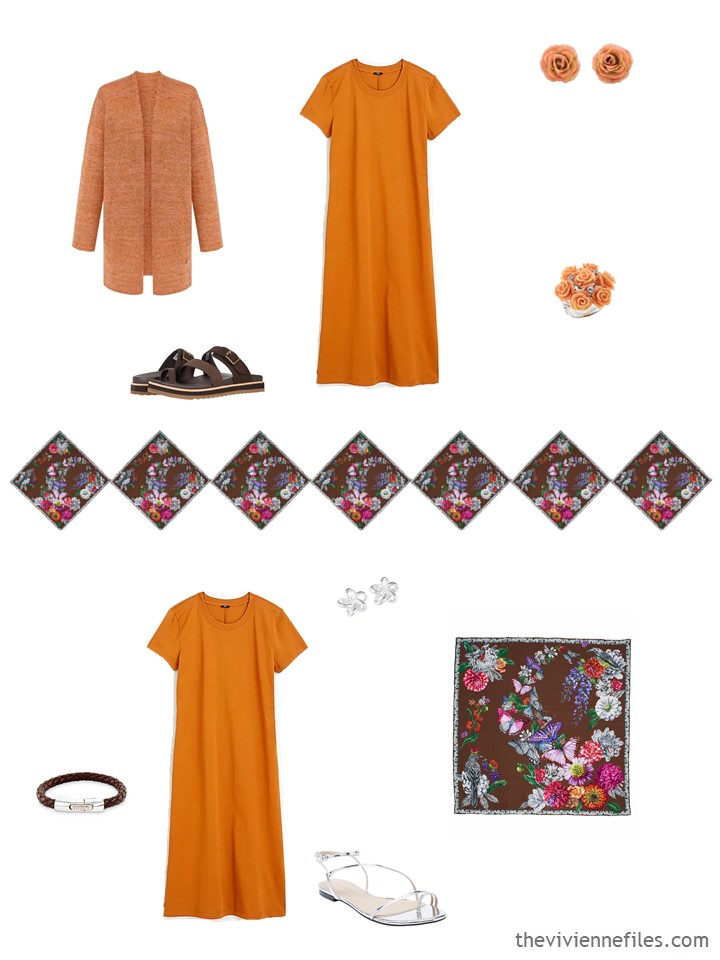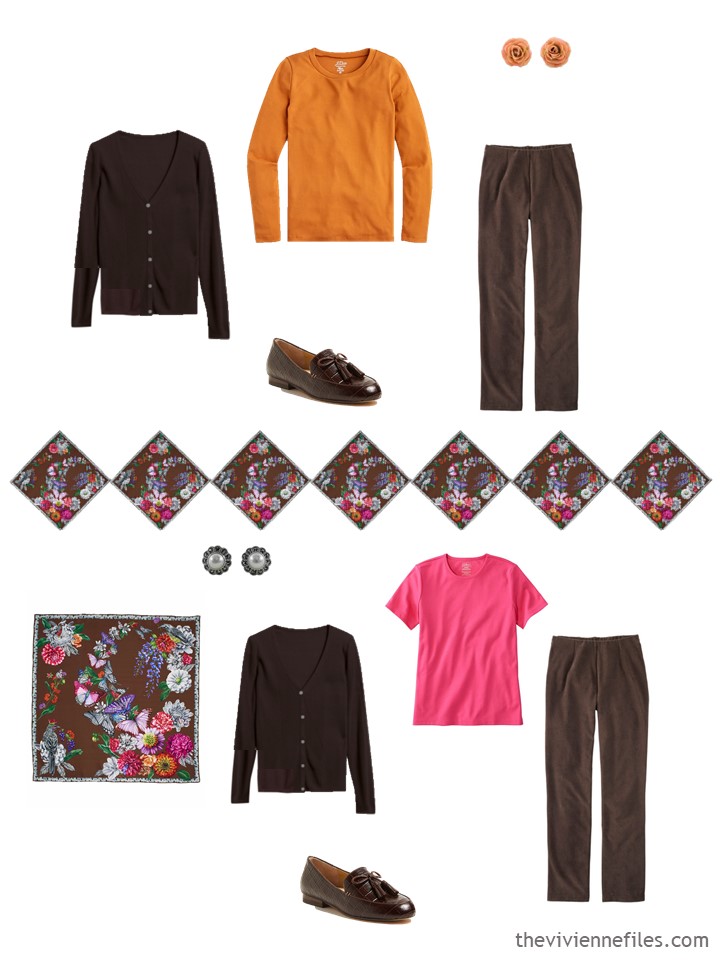 And our final scarf – the beautiful scenery-inspired wrap:
This is perfect for an event that suggests a dress, but not anything over the top:
They blend right in, don't they?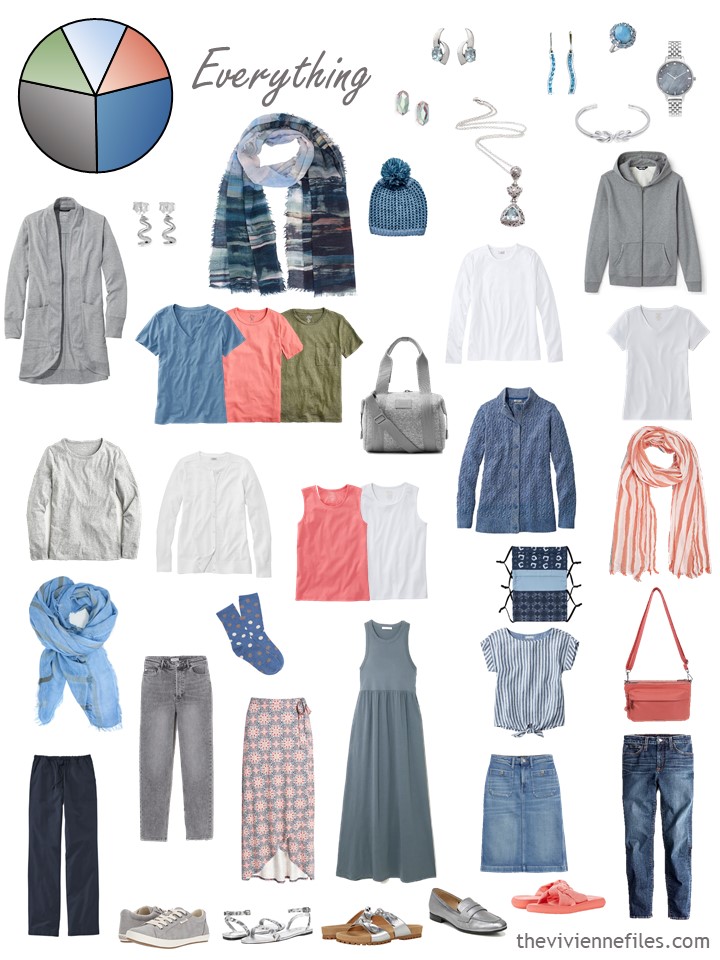 And they offer this heroine a few new outfits, just with 2 pieces of clothing: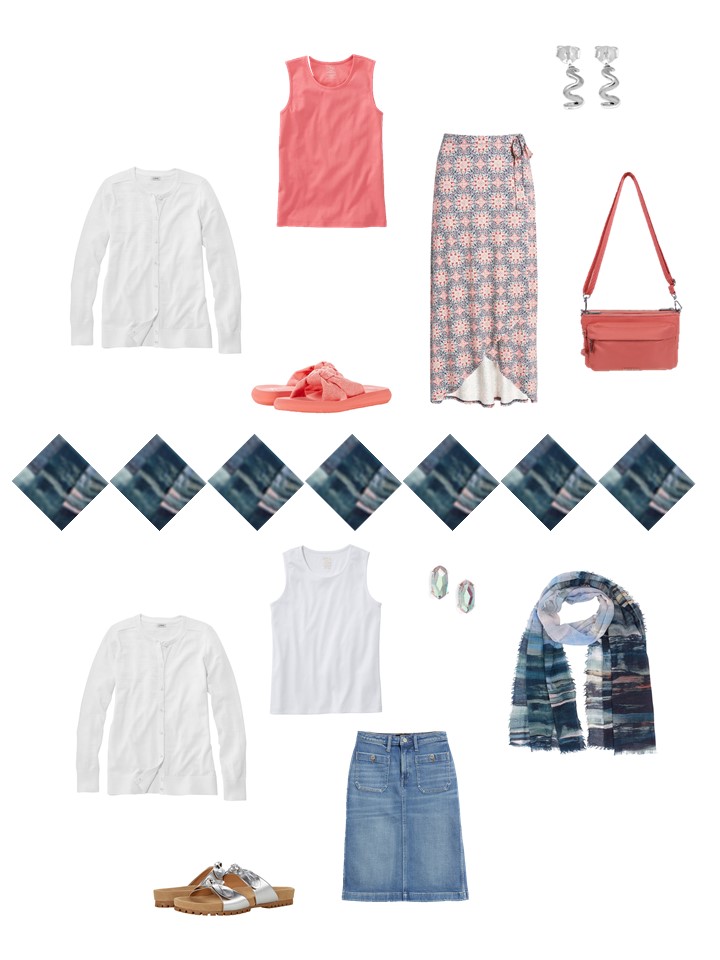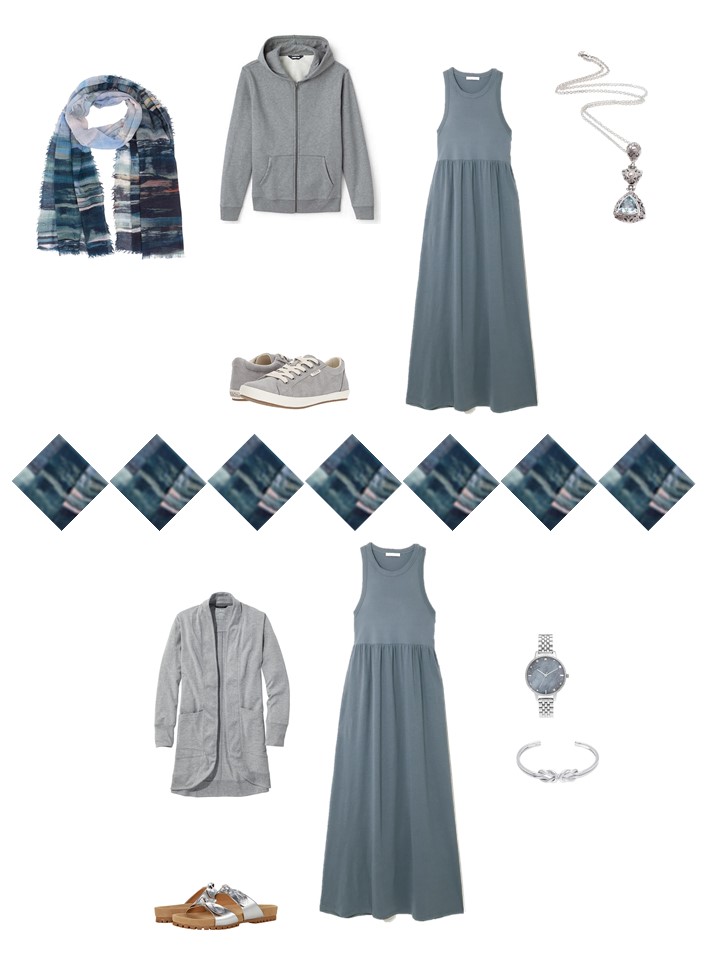 So if you're the winner, which scarf will you choose?
I already bought the snowflake scarf for myself…
love,
Janice
p.s. Five years ago, we were engaged in this exercise, using 6 Hermes scarves… We added shorts and tops back then!