July 1, 2016
In the world of "fashion," summer is pretty much over! It's a good time to grab a couple of tee shirts (which you will of course continue to wear well into the colder weather), as well as another pair of shorts for your capsule wardrobes. A pair of sandals purchased now will definitely be a starter pair for NEXT summer, and a pretty pendant will be useful for years to come…Remember, these are our starting points for the 6 capsule wardrobes we're building: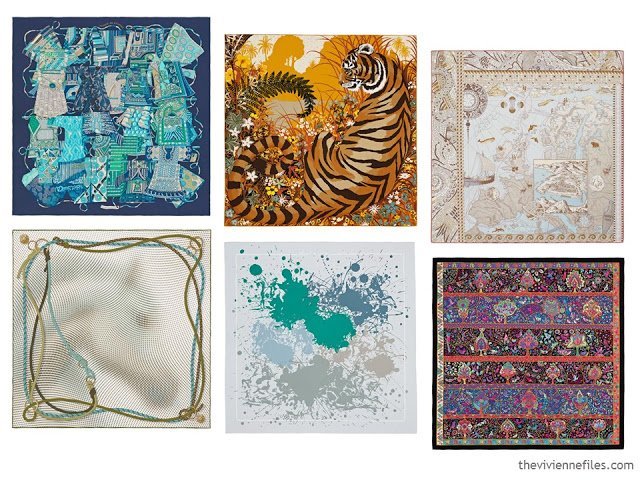 Navy– Hermes Voyage en Etoffes; brown – Hermes Tyger Tyger; beige – Hermes Le Voyage de Pytheas; olive – Hermes Cheval Mirage; grey – Hermes Cheval Surprise Remix; black – Hermes Au Pays des Oiseaux Fleurs
I just NOW noticed that I chose TWO scarves with "voyage" in the title. Do I think about travel ALL the time?
Note that the pendant is "square-ish," and turquoise blue, and intricately detailed, like the elements in the scarf? This sort of coherence of style just tickles the heck out of me…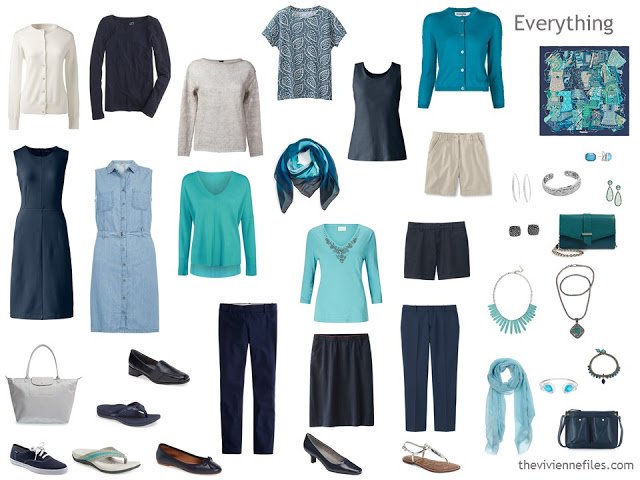 Links to the pieces from earlier months are here: January, February, March, April, May, June. Please understand that a LOT of these pieces are no longer available, because women's apparel "churns" like crazy… heaven forbid something be available for a few months at a time!
And I've taken the liberty of showing how the 3 pieces added to the wardrobe this month can be worn with other pieces already in the wardrobe. If you work with a consistent theme, each new garment adds WAY more than 1 new outfit!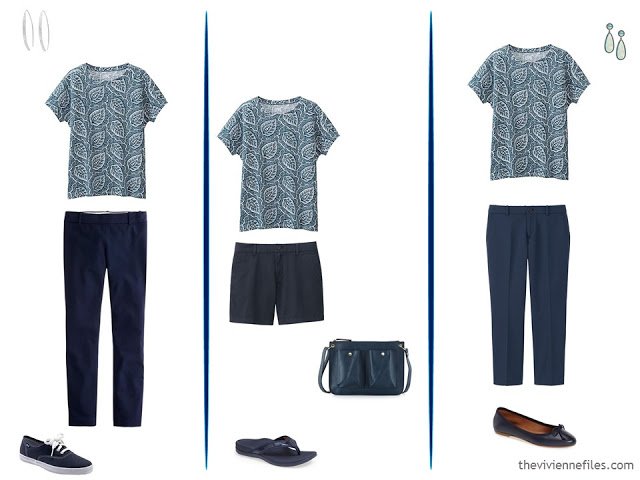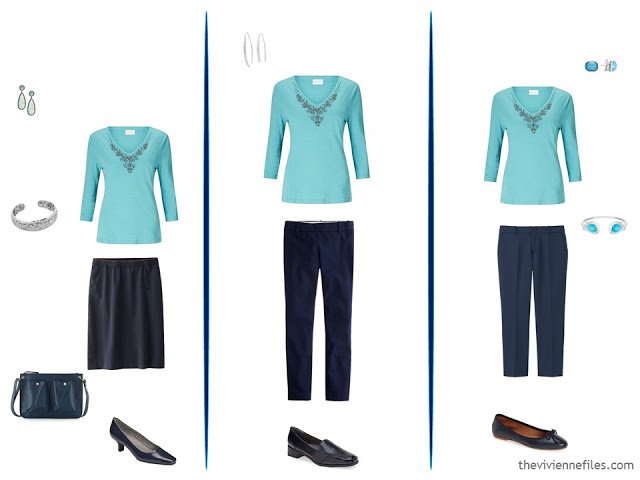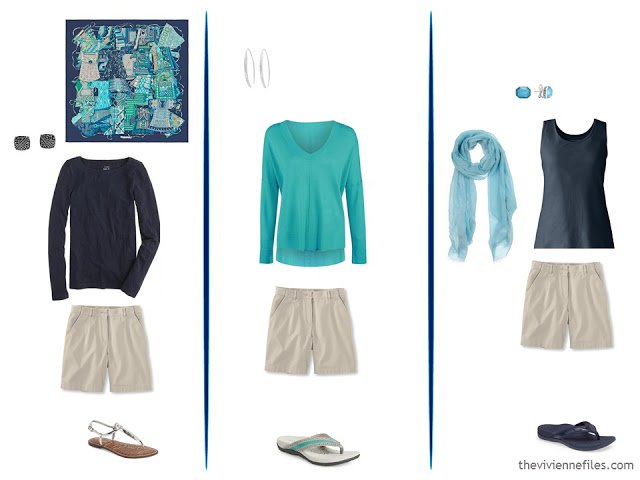 Both of these tee shirts have a metallic element to them; I thought that this was well in keeping with the bold nature of the tiger!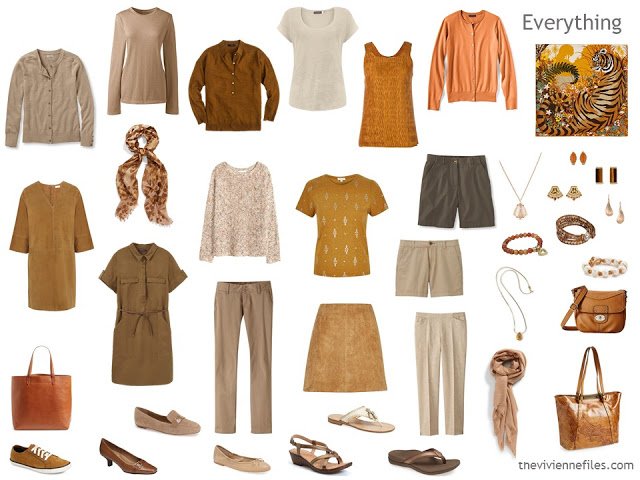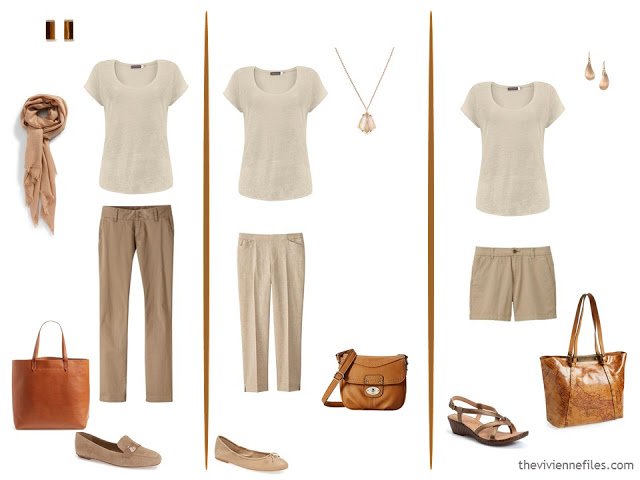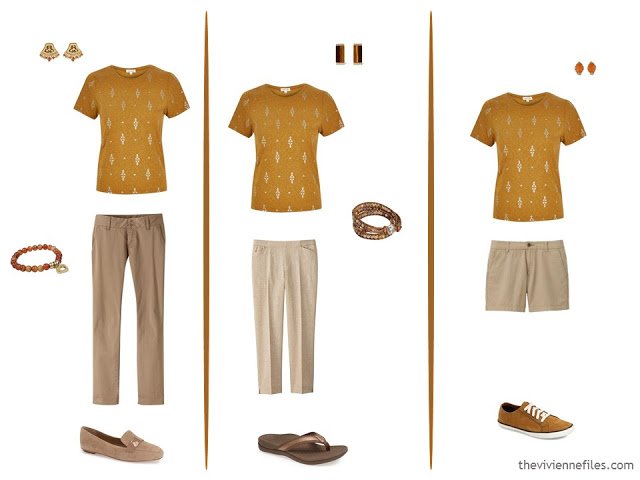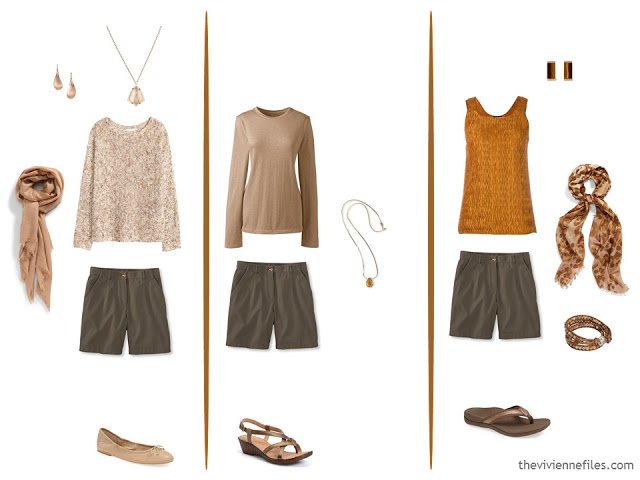 This wardrobe is beginning to really reflect a love of intricate, feminine detail: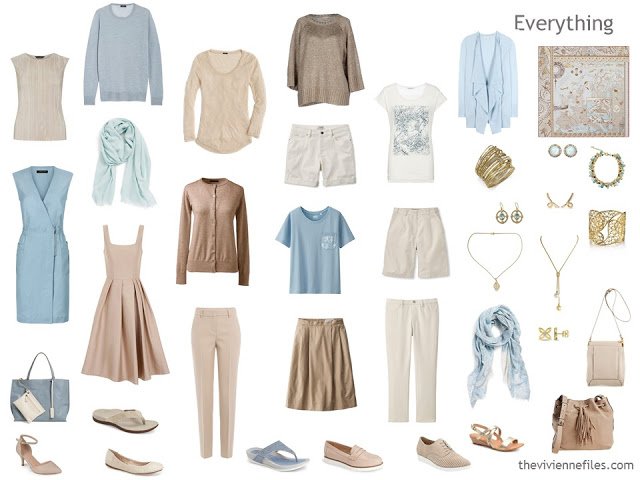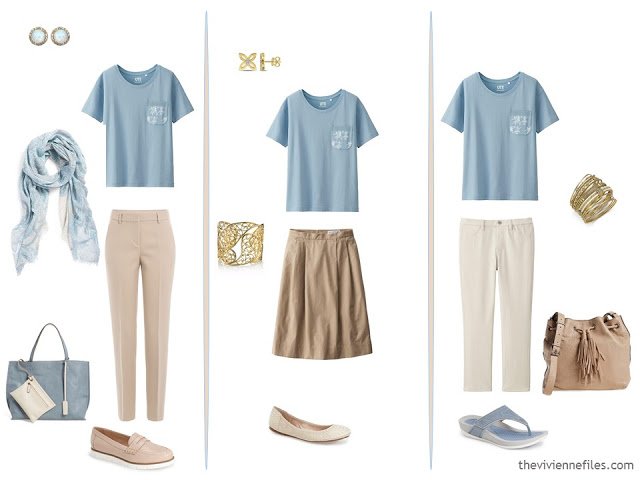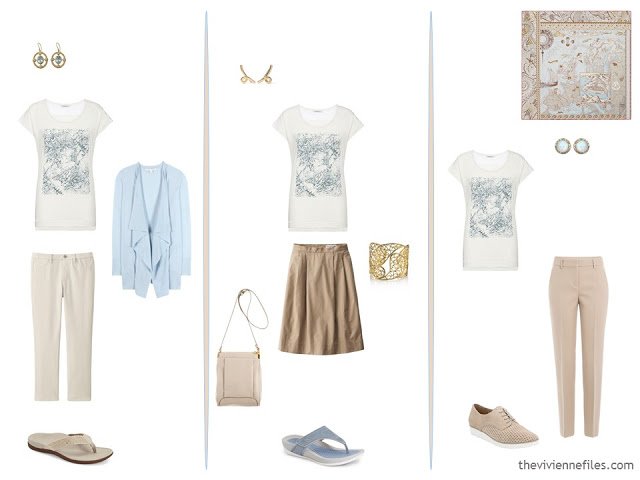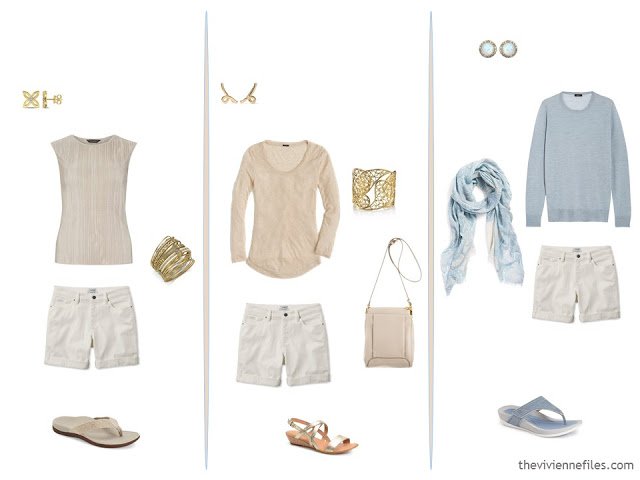 Since this scarf is fully of lines, I couldn't resist the idea of a striped tee shirt!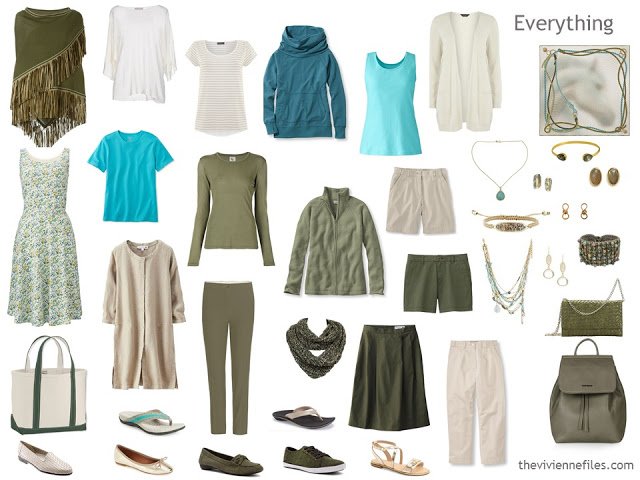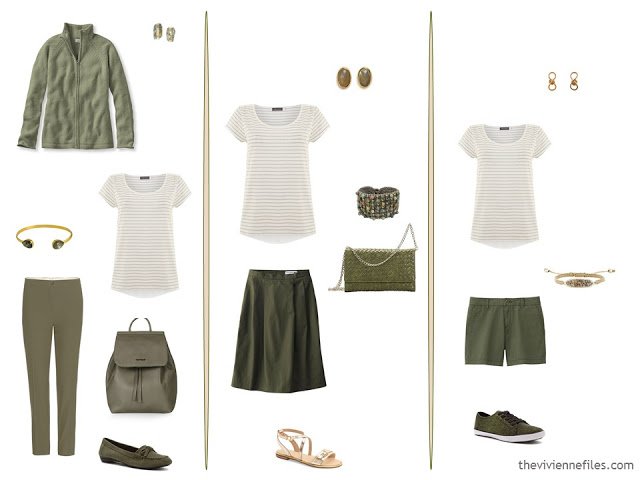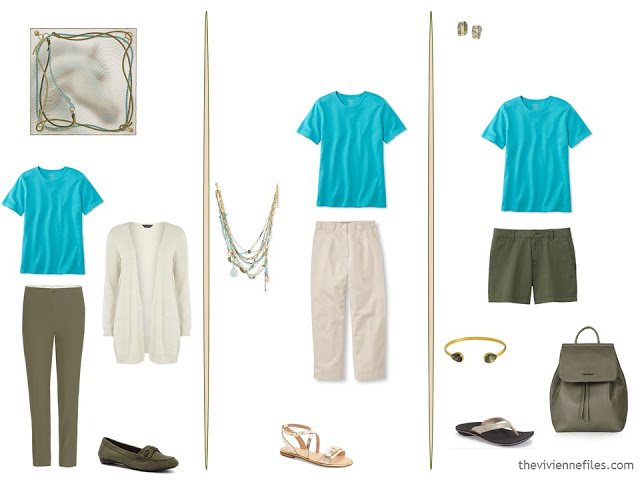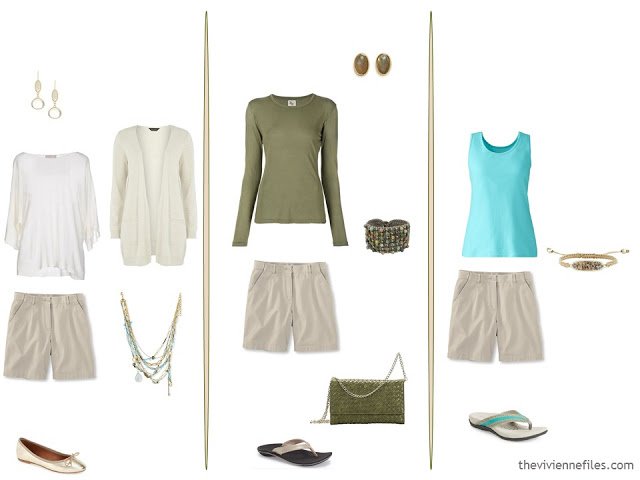 These shades of blue just get prettier…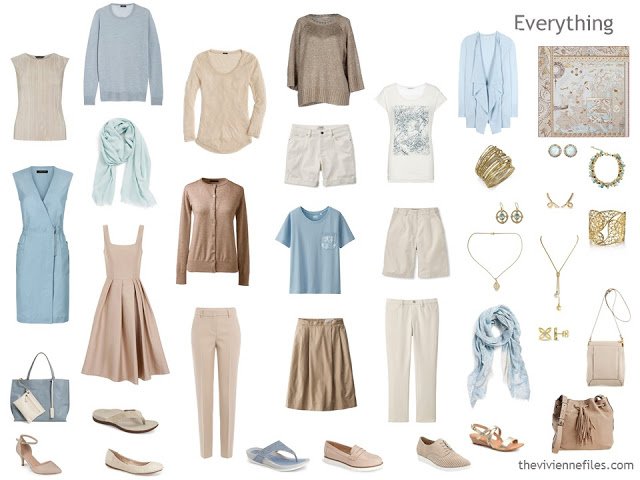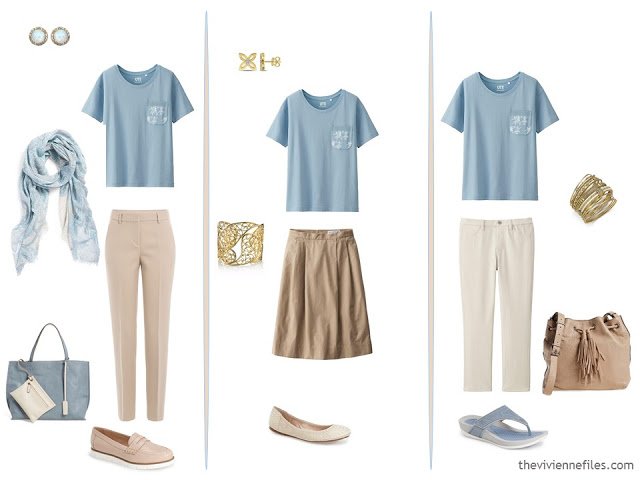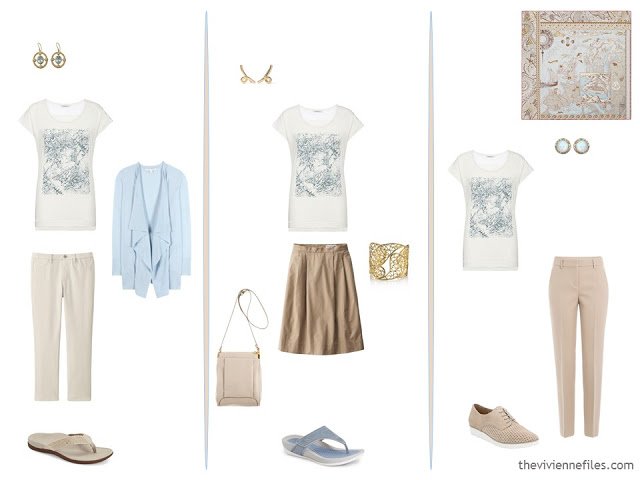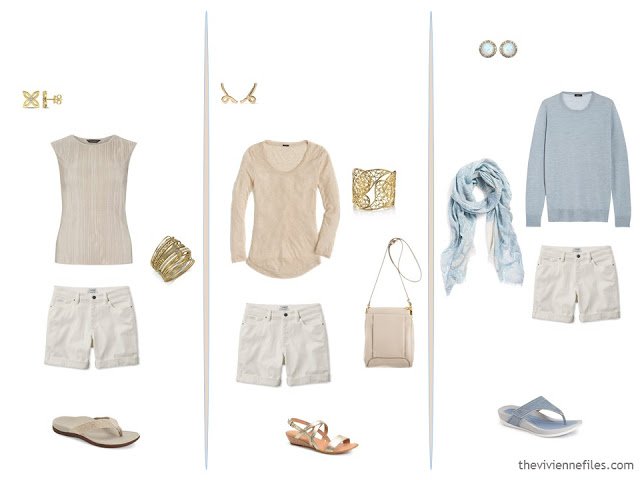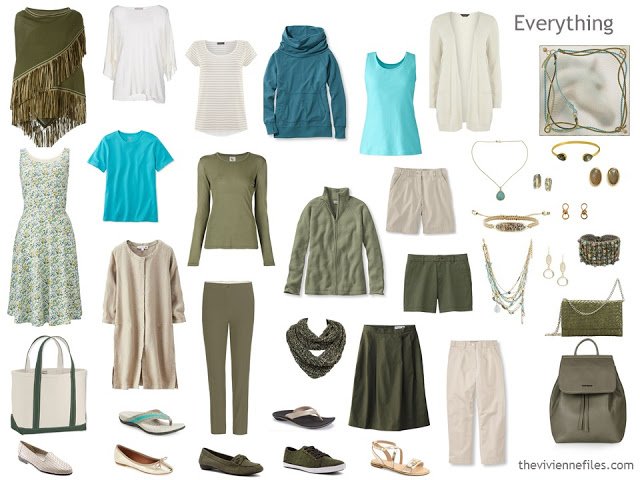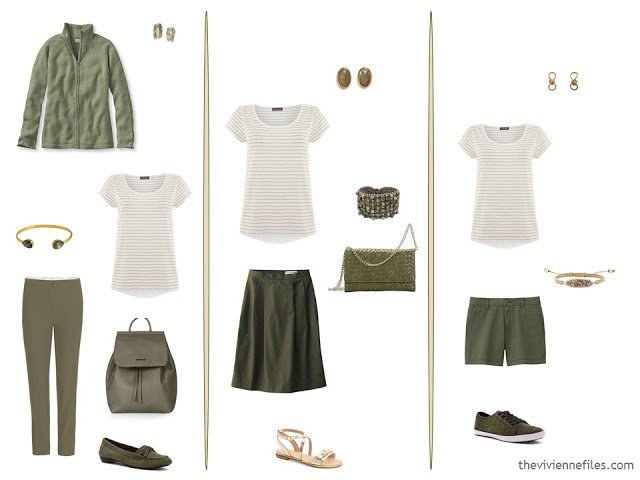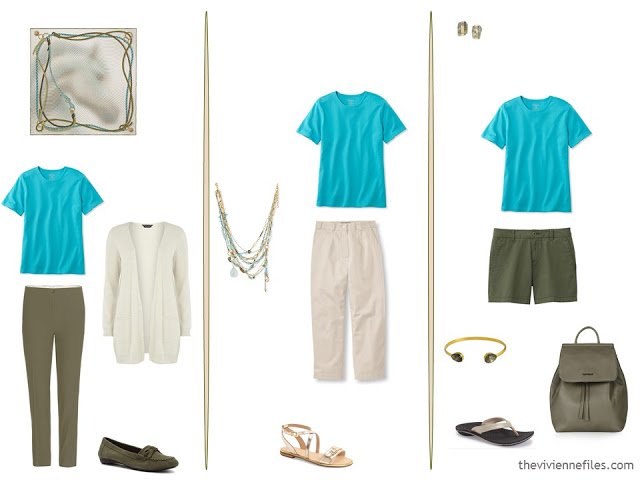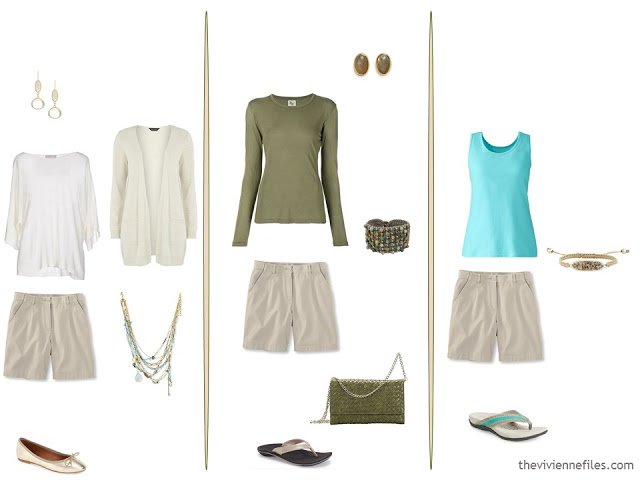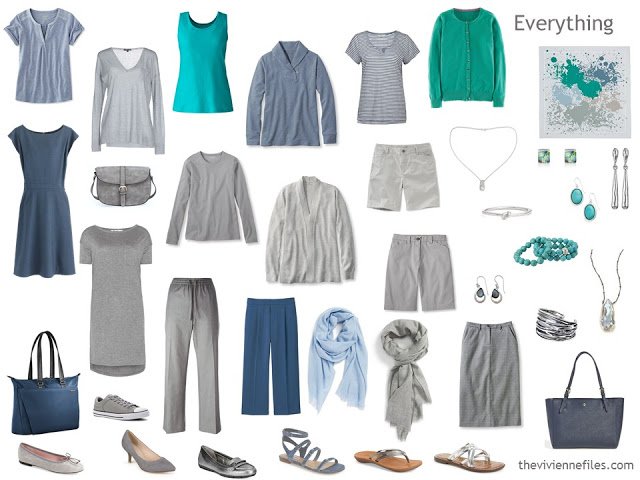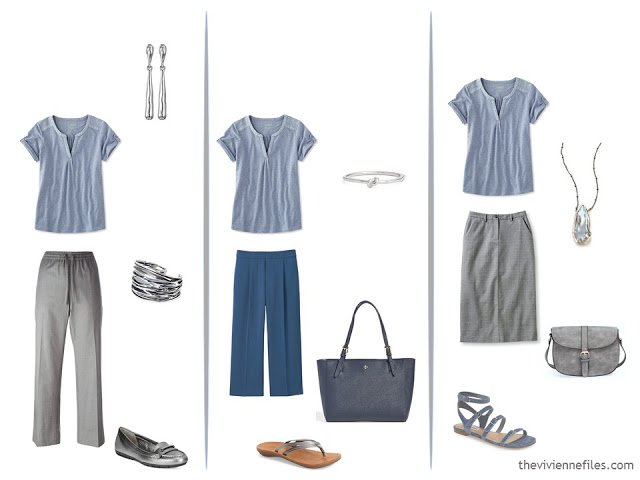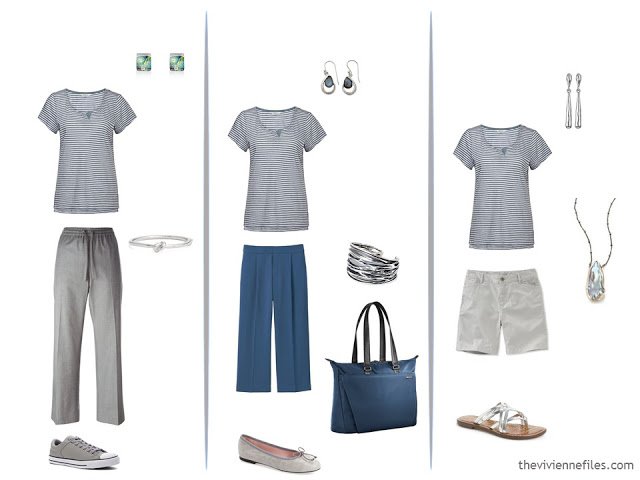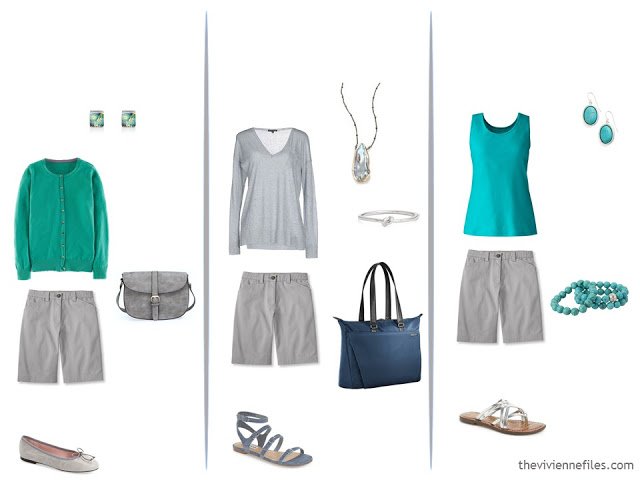 Red shorts! Why not?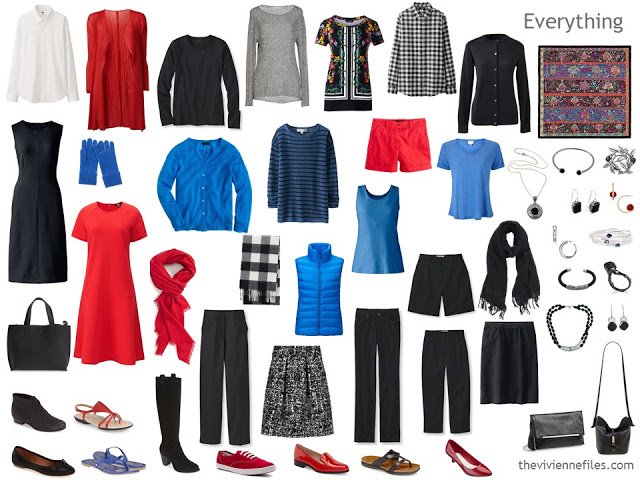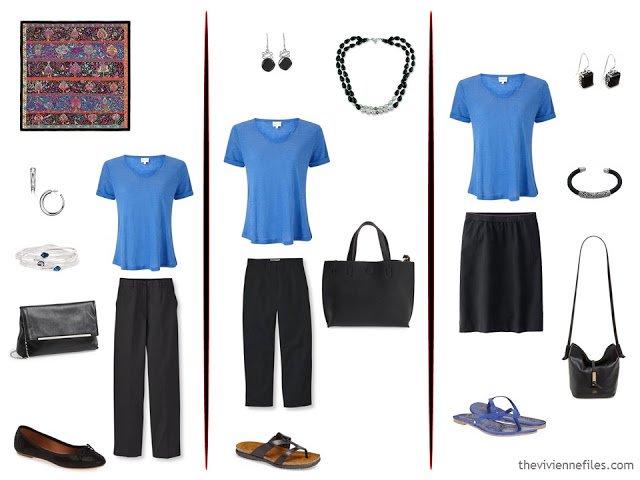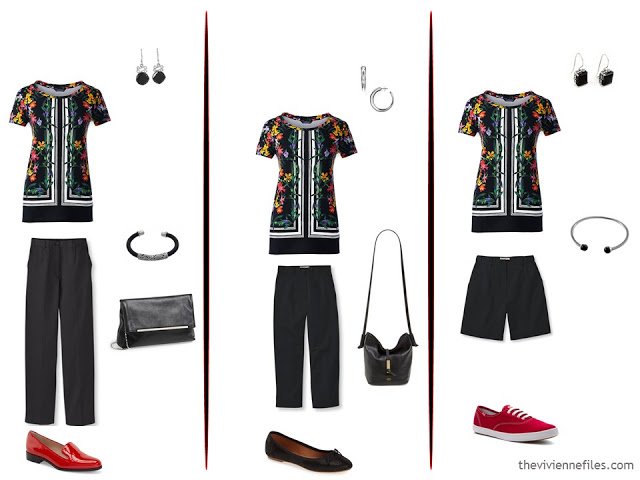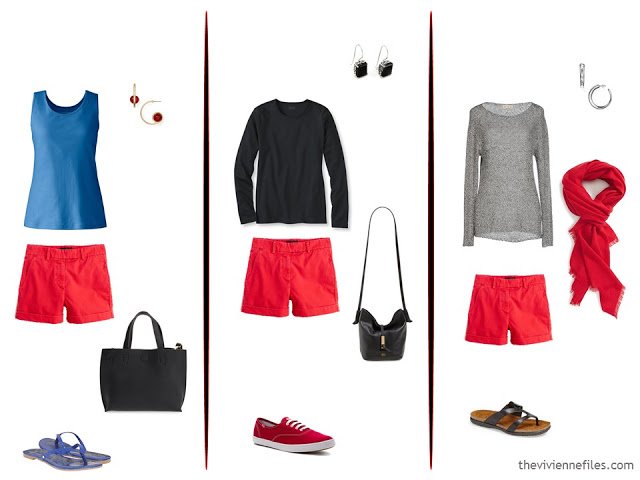 When I'm back in town, after the 4th of July, I will get back to a somewhat more regular posting schedule, I promise!
love,
Janice