June 7, 2021
Dresses! I wear a LOT of dresses in the summer time, because they're fast, easy, and modest but still cool…
I know that the list of garments that I wrote years ago specifically says "shirtdress," but we can be flexible… I like shirtdresses because you can wear another top under them, or use them as a swimsuit coverup, or as a duster jacket over another outfit etc.
Let's look at some ideas!
For those of you who are saving the individual garment images, here's the glorious dress all on its own:
I often see women wear button-front dresses with a contrast top underneath, and the dress itself unbutton down to mid-torso. It's a nice look…
And I'm picturing this scarf tied around a pony tail!
Maybe you just want a dress that does NOT button down the front? This dress looks like it would be so easy to wear – carry your cardigan for air-conditioning chill, and color-coordinate your scrunchie!
This oh-so-neutral dress is perfect with nothing more than gold accessories. I keep telling myself that I do NOT need this bracelet…
If I were in the market for a new dress right now, this next one would be the winner!
This next outfit is both casual and dressy kind of all at the same time; I would tie the waist of the shirt over the dress, roll the shirt sleeves, and show off this pretty bracelet and sparkly sandals:
For those of you keeping track of where we are in this process, here's the list: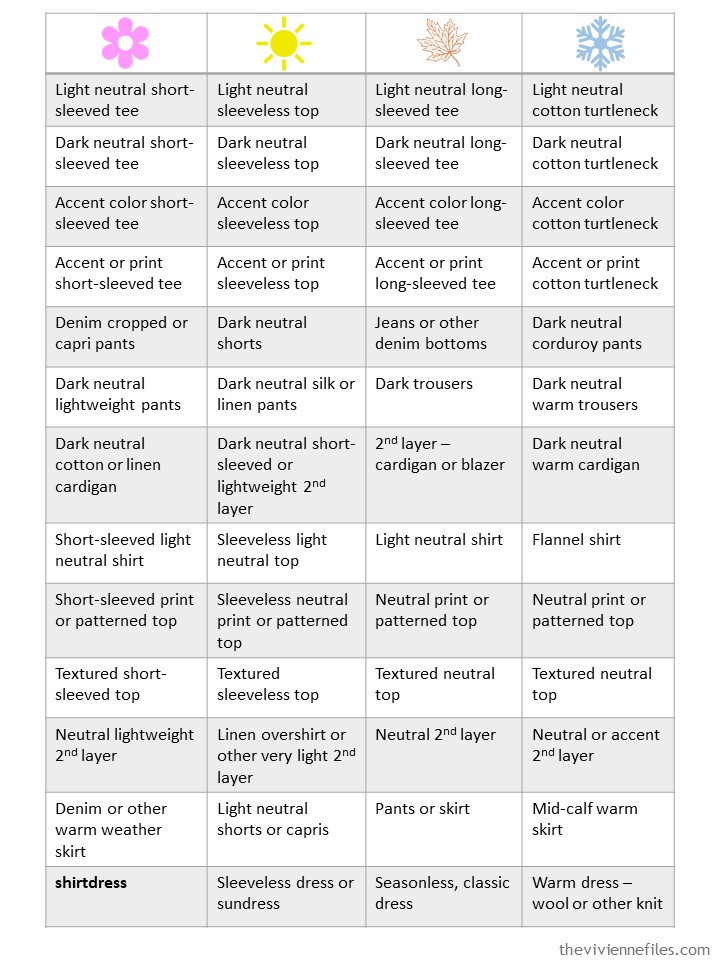 Wednesday I'm going to try to assemble 13-piece wardrobes from the 13 Spring garments that we've seen. Should be a great base for a Garde-Robe du Mois, or just an easy travel wardrobe!
love,
Janice
p.s. Four years ago, our heroine was headed to the beach with an 11 piece wardrobe and a couple of swimsuits…